Leigh Caldwell of MidwestTravelMom.com attended the Embassy Suites #300 More Press Trip to Chicago on behalf of Mommy Musings. This is the fourth of several posts she will be sharing about the hotel and the attractions she visited.
In preparing for our mother-daughter Chicago trip, we read up on the summer travel tips offered by Samantha Brown and Embassy Suites.
One of Samantha's tips for city trips is this:
Head to the top! The tallest building in the city usually offers a top-floor observatory to give kids a thrilling birds-eye view of the city from above.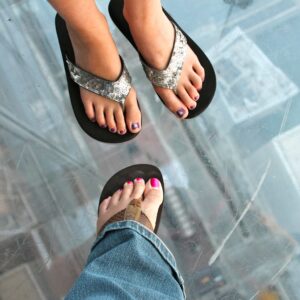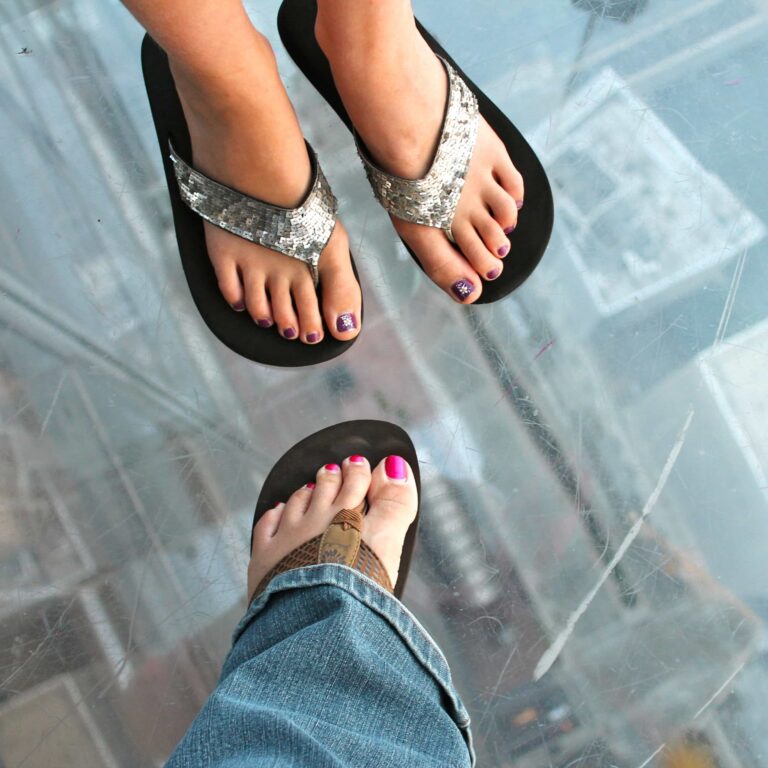 It is something we had done before, visiting the St. Louis Arch earlier this summer, and the Empire State Building observatory on a trip to New York a couple of years ago. But we were especially excited to know that in Chicago, we would not just be going to the top of the tallest building in the city, we'd be going up in the tallest building in the Western Hemisphere!
The Willis Tower, formerly known as the Sears Tower, is 1,450 feet high. The Tower's observatory, called Skydeck Chicago, is on the building's 103rd floor.
Skydeck offers more than a window on the city, it offers a ledge. The building has glass boxes that extend out 4.3 feet over Wacker Drive and the Chicago River. I was nervous about visiting The Ledge, because I assumed it was a walkway you would have to step out on, but they really are just small boxes, and you are just a step outside the building. At least, as you can see from my foot above, I was just a step outside the building. This kiddo could not wait to get out and look down: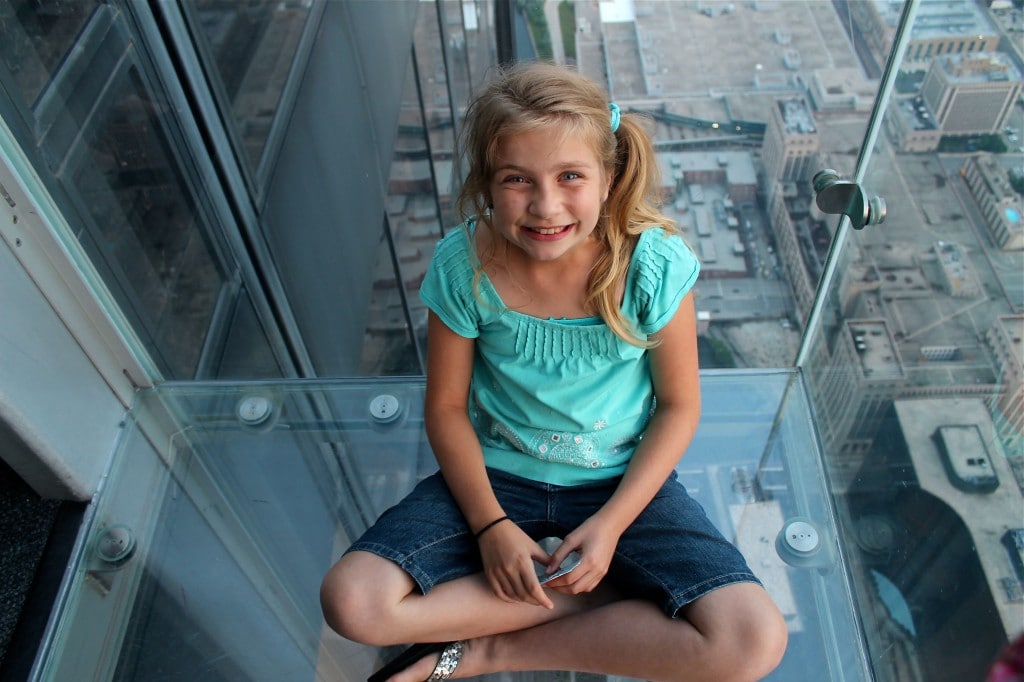 And I couldn't believe it when she laid down to look down! She is definitely not afraid of heights.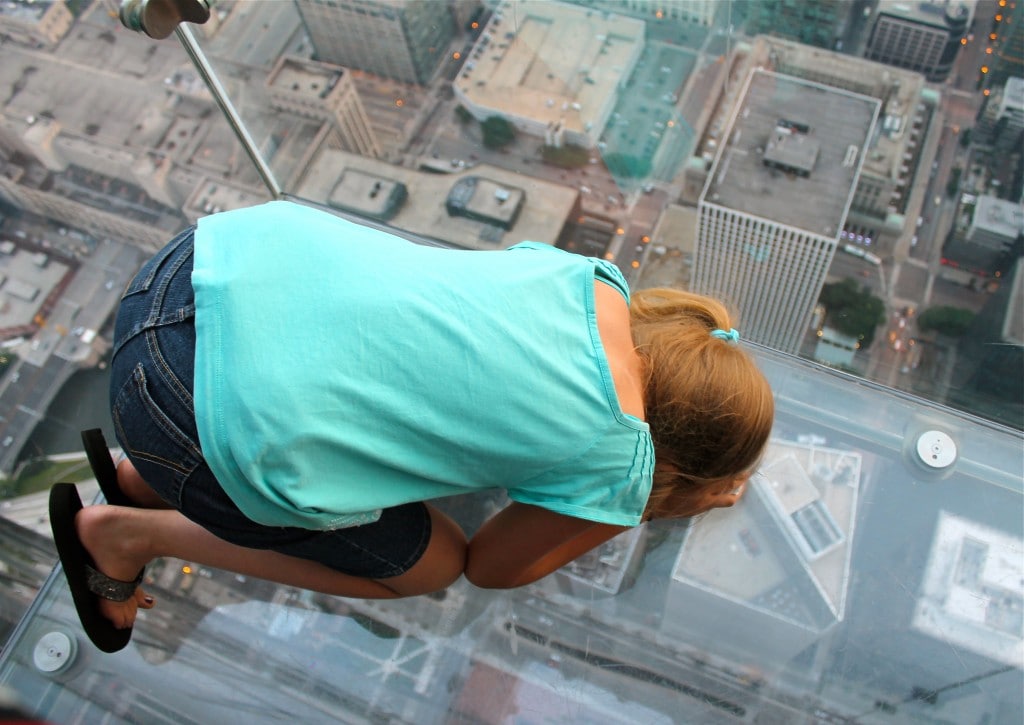 It was quite a view, even on the cloudy day we chose to visit. On a clear day, you can see up to 50 miles and into four states from Skydeck Chicago.
General admission tickets for Skydeck Chicago are $18 for adults and $12 for kids. You can buy Skydeck Chicago tickets online and print them in advance to skip the ticket line.
For more of Samantha Brown's family travel tips, check out the Embassy Suites Web site.
Disclosure: Embassy Suites covered our transportation, hotel and some meals as part of the press event we attended in Chicago.