Whether you're waiting to find out the gender of your baby or you're ready to move away from the all-pink or all-blue styles, a gender-neutral nursery is something to be excited about. We are seeing more and more gender-neutral spaces in homes today as parents focus on design rather than traditionally gendered palettes. This is a great way to introduce your baby to the world of color without worrying about stereotypes.
The one challenge of designing a gender-neutral nursery is knowing where to begin. Unlike traditional boy or girl rooms, there is less inspiration to draw from. At times, it can even be a challenge to find the right furniture and stylish accents in such a gender-focused world. Here are some tips for creating a darling gender-neutral nursery for your baby.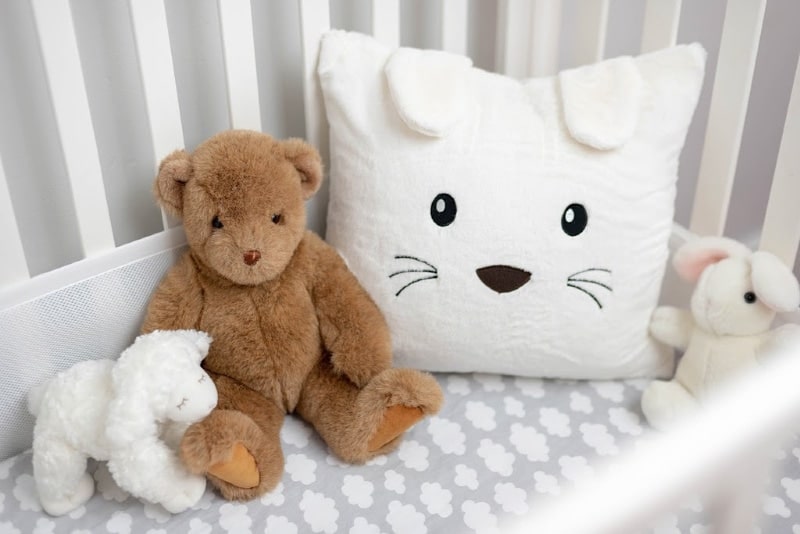 Modern Colors
Who said you had to stick to the traditional? In baby rooms, it's common to stumble upon shades of yellow, blue, and pink. With these repetitive color schemes, it gets boring fast. While there's no problem using these pastel shades in moderation, they can look too overdone if used excessively.
Instead, look for a modern alternative. Grey is the new yellow, and you can use this color for all of the foundational elements like the walls and furniture. Grey is also very versatile and will match virtually any accent color. Mix and match neutral and bright tones for a fun style.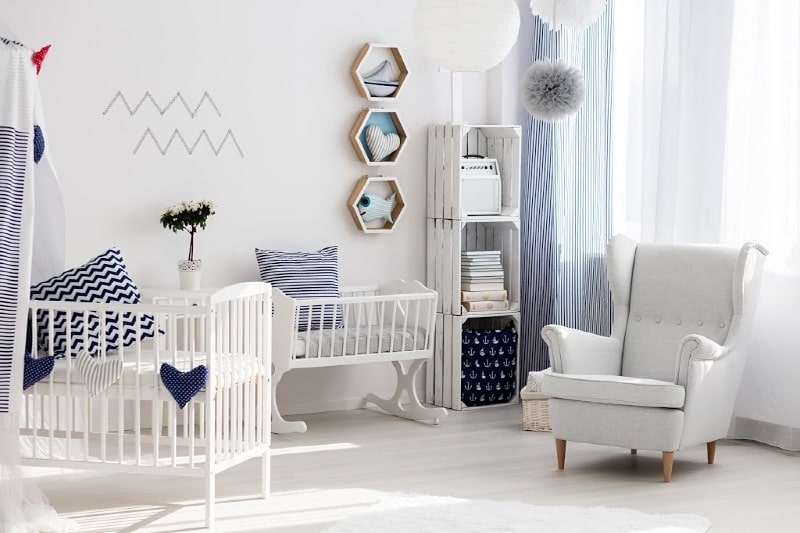 Wallpaper
Many new parents worry that if they don't use gendered colors, their nurseries will look bland. This isn't true at all, especially if you explore options like wallpaper. Don't worry, wallpaper has come a long way since it's early days. Now, you can find peel and stick wallpaper that's removable. This means you can easily swap it out for an updated style in the future.
While you can't go wrong with floral wallpaper, don't feel limited by past trends. There are a lot of geometric shapes and styles to choose from that add an element of excitement to any nursery. To keep things under control, choose a focal wall to wallpaper and paint the other walls a solid color.
Acrylic Prints
One of the most fun parts of designing a nursery is deciding on wall art. Acrylic prints are the best choice for gender-neutral rooms since there are so many options to choose from. You can fit any style with mounted acrylic prints, and they don't have to be focused on any one thing. Mix and match images to create a whimsical wonderland or stick to practical pictures that show off your favorite things.
Animal Theme
We've all seen the classic duckling theme for children's rooms, but that doesn't mean you can't adapt this to your gender-neutral style as well. Animals as a theme are perfect for children's room, and it's easy to include them in your current design choices. Feature a single type of animal or create a mini-zoo of cute cartoons.
If you're trying to stick to a single color palette like grey, for example, choose grey animals like hippos and elephants. There's a world of possibilities with this one, so there's a reason it's such a classic trend.
Eclectic
Another theme option that's popular in gender-neutral nurseries is an eclectic "anything goes" style. This means you mismatch art and decor that's meaningful to you. While it might seem messy at first, this design really pulls itself together. Sometimes it's easy to get caught up in the perfect theme and forget that the entire goal is to design a space that works for you and your child. By opting to stay eclectic, you are focused to emphasize the things that matter the most to you.
Gender-neutral nurseries are becoming more popular and with good reason. The all-pink for girls and all-blue for boys trend is overdone, and parents want to challenge the status quo. It's time for a gender-neutral makeover. These tips will get you started on your journey to the perfect nursery.