Does your family like to watch TV game shows? I know we do! Which is why I'm excited to share a fun, family-friendly new game show on ABC hosted by none other than Fred Savage!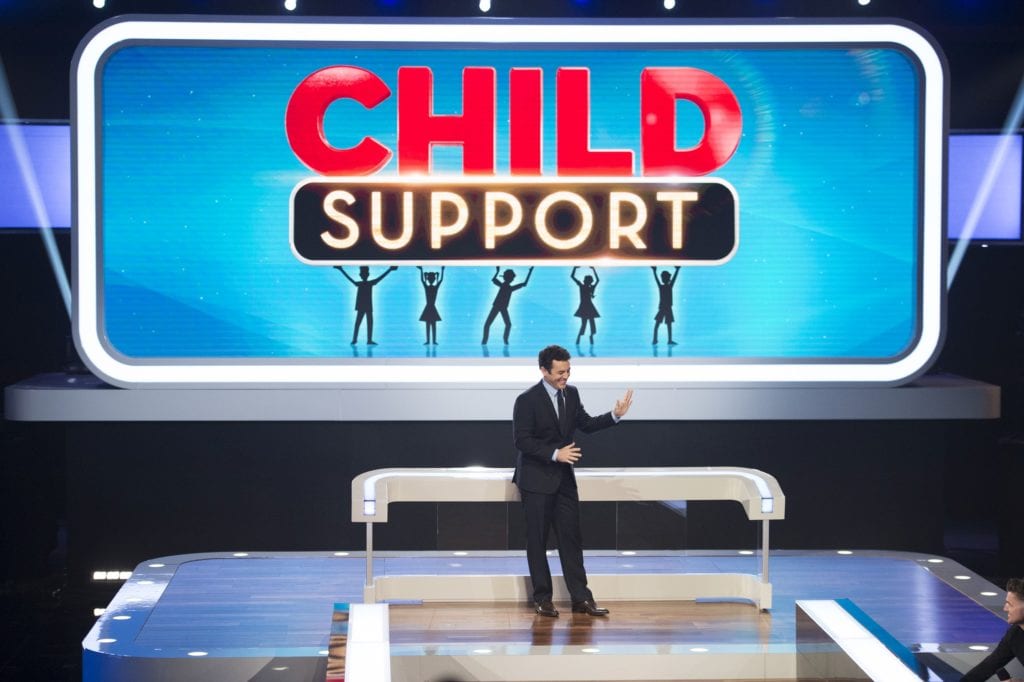 Child Support — don't let the name sway you — is from the mind of Ricky Gervais (who I love BTW!), and features adult contestants who utilize a panel of 5 kids, hence, "Child Support", to answer a series of questions for the chance to win up to 200,000.
The kids are surely the stars of the show because they say the most unpredictable things...and more often than not are spot on with their hilarious answers!
While I was in Los Angeles last month I had the opportunity to interview Fred Savage, who shared more about the show, as well as some behind the scenes moments. And in case you're wondering, Fred was an absolute DELIGHT! Here are a few highlights of the interview.
On Being a Game Show Host...
I just enjoyed it. I had so much fun. The biggest thing, before we started shooting, I would go out and say hello to the audience and say, I have no idea how I became a game show host. This was not, a goal of mine. My wife or friends afterwards would be like, how was it? What did you learn? What'd you find out? And I learned that I really have this inner game show host… I didn't even know it was there. I ride all the rollercoaster of emotions. When they win, I'm thrilled and when they don't, I'm just crushed.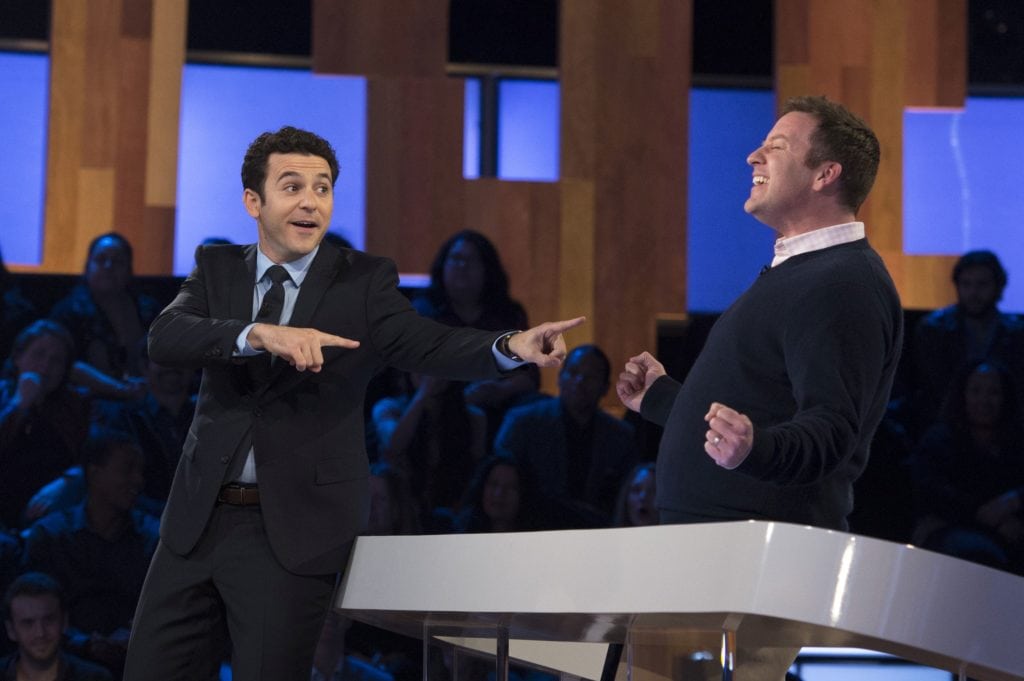 On Child Support Being a True "Family-Friendly" Game Show...
Going into it, I thought it was something I would want to watch with my kids— I wanted to make sure that it was appropriate. That it was not a lot of 'winky winky' innuendos and entendres.
As someone who works with kids, I don't think it's funny to take advantage of their innocence or naiveté to get comedy. As a parent, I think that innuendo is still treading in kind of inappropriate water, so I wanted to make sure going in that we weren't getting comedy out of suggestive things that kids shouldn't be talking about, and Banijay was totally on board. This is definitely a family show and it's something I want to watch with my kids. 
On the Name of the Show, "Child Support"...
I was like, I don't know about that. That was the first time I called Ricky. This is not something that people have a very positive association with. Do we want to be the face of child support? He had similar reservations and he had a lot of trust— he's like, look, there's no better network who's looking out for families than ABC and Disney, and they're not gonna do anything that's going to be inappropriate or negative or hurtful for kids or any of that stuff.
On Advice from Ricky Gervais...
I haven't met him actually, but he was really great, I had never done anything like this, so he was good with words of encouragement. Right before we started shooting he said, "Just don't censor yourself. Just be who you are. If you're excited, be excited. If you're upset, be upset. Be unfiltered."

Child Support premieres January 5th at 8 pm EST on ABC!
Special thanks to Disney and ABC for hosting me in Los Angeles for the #ABCTVEvent. All opinions are my own.