When I found out I was getting the opportunity to interview Lucy Dahl, daughter of Roald Dahl, who was the writer of literary classics such as Charlie and the Chocolate Factory, The BFG, James and the Giant Peach and Matilda, I thought it was pretty cool. I never dreamed just how AMAZING the interview would be!
Lucy was able to give us insight into her incredible childhood, filled with characters and stories that were ultimately published into books and movies, like Disney's The BFG (Big Friendly Giant), which is now available on Blu-ray + DVD + Digital HD.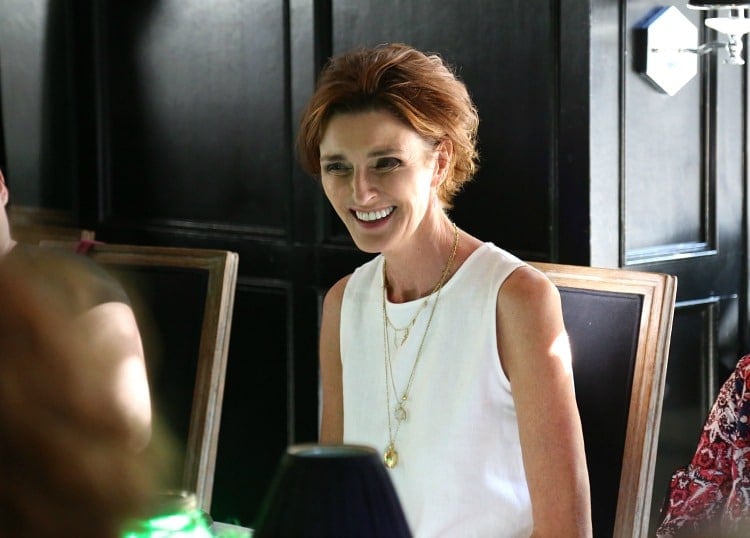 Is there in a scene in the film that was a favorite section of the book for you?
Yes. Can I preface something by telling you a little bit about the BFG and me?
It was really amazing growing up with Roald Dahl as my dad because everything was a fairy tale, really, because we were sort of his lab rats, so to speak. He would test his ideas and his characters and people on us, although we didn't know it at the time. We just thought that we were getting great stories and he created this whole sort of kingdom of where we lived.
This whole kind of, like Disneyland and you could actually live there for a long time. That's what our rambling old house in the countryside of Bingham was like. It wasn't fancy at all. We did not have a lot of money.
The BFG, he is real to me. He lived under our apple orchards which was beyond our garden, and every single night, he would blow dreams into my sister and my bedroom, and dad would tell us a story about some idea he was brewing. Sometimes it was about the BFG, sometimes it was about some other thing that he was thinking about.
Anyway, after he told us a story, he would say goodnight, and we would lay there and we would wait for the BFG to come and blow dreams into our room and sure enough, this band with stick would come.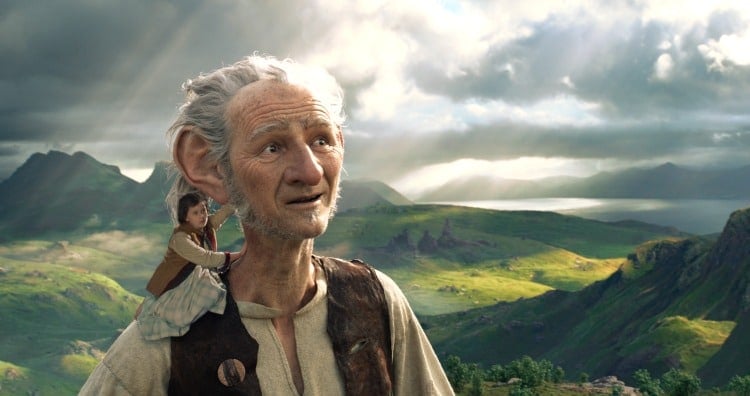 How old were you?
It was from when I can remember, so three, four. All the way, through my childhood. We never moved houses. We always stayed in the same old farmhouse.
Did he create any unique foods for you?
He spent a lot of time as an actor would in character, but he was sort of in fantasy land, I suppose, or in his imagination, because we would wake up in the morning and open the door to get the milk, and sometimes there were a little bowl or teeny, weenie little eggs. Now I know they were quail eggs, but he said that the MinPins, which is another story that he wrote, little people that lived in our woods beyond the orchard— that the MinPins had delivered eggs to us overnight and sometimes there were big eggs, duck eggs. Now I know they're duck eggs, but they were BFG eggs.
And what Dad would do is he would, once a week, he would go to London and go to the Harrod's food halls because we didn't have specialty shops then, and he would go and get all these wonderful things and we would all use our imagination with them. So with the quail eggs, the way that he would cook them was take some bread and cut it a hole in it.
And also things like red cabbage— Everything that most children don't like to eat came from somewhere fabulous, like red cabbage was delivered the day before by a footman from Buckingham Palace, sent by the Queen and so you'd eat it. You don't say I'm not going to eat that cabbage if the Queen has personally sent it.

What parts of the book are not in the film that you would have liked to see included?
Well, it's kind of the other way around. There was no Giant Land in BFG's story, so when it became a book and the BFG didn't live under our orchard, he lived in Giant land, I didn't like that. Just like….no, no, that's not the way that goes. But I was actually a little offended when he put our childhood story into a book because he was my BFG and my sister Ophelia's BFG and nobody else's, and you don't really want to share.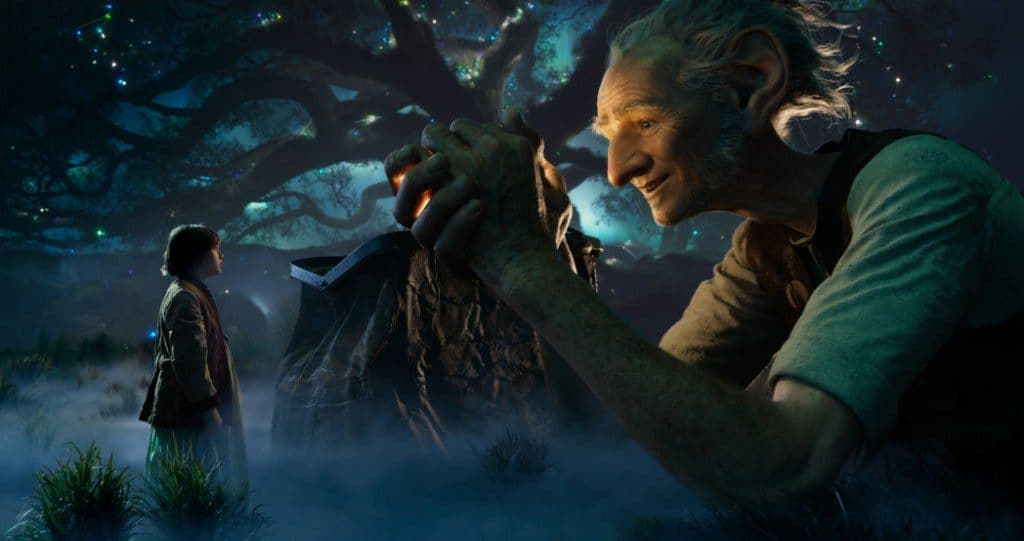 What part of the book were you excited to see come alive in the film?
Dream Land. When Sophie goes up into Dream Land, just that three or four seconds is just extraordinary, that's my favorite. I could watch that again and again and again and again and again.

The BFG is Now Available on Blu-ray + DVD!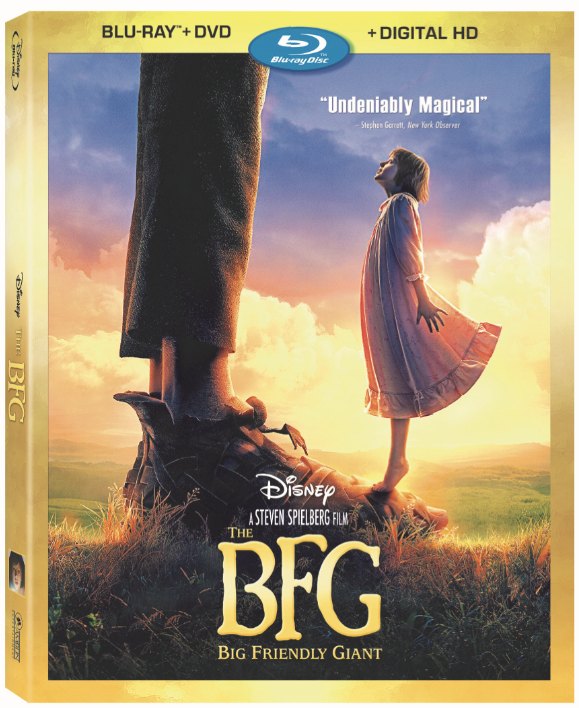 Special thanks to Disney Pictures for hosting me for this event. All opinions are my own.