Let's take a minute or two to talk about Julie Bowen – best known for her role as the energetic and lovable mom on ABC's Modern Family. The real life mother of three is on fire right now, she stars in a hit sitcom, is the voice of "Dipper" in Disney's upcoming movie Planes Fire and Rescue, and I think I even heard her voice on an Olive Garden commercial last night!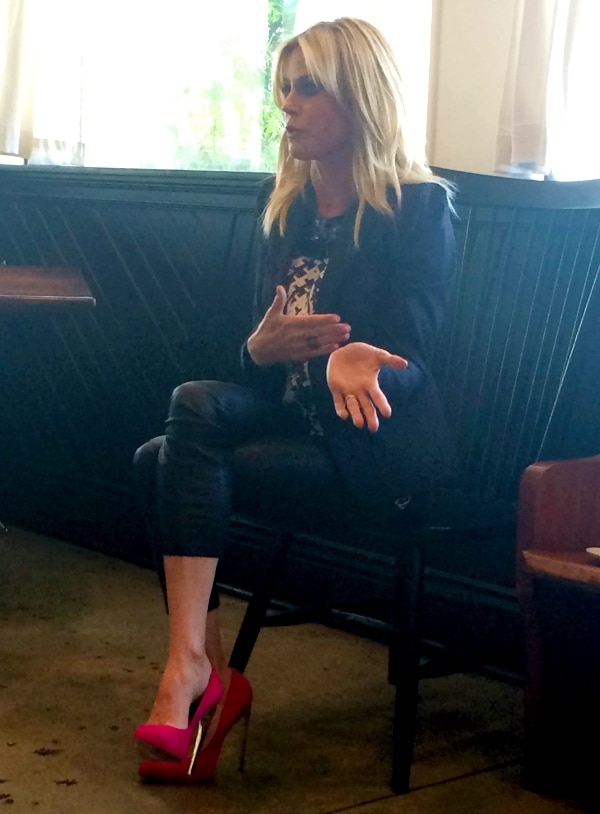 Back in May I was honored to chat with Julie about her role as the sassy air tanker "Dipper" in Planes Fire and Rescue. The roundtable, of sorts, was held at Waterloo & City, which was the perfect venue for a casual and intimate discussion with Julie — who is just as outgoing and bubbly as her roles in film and television.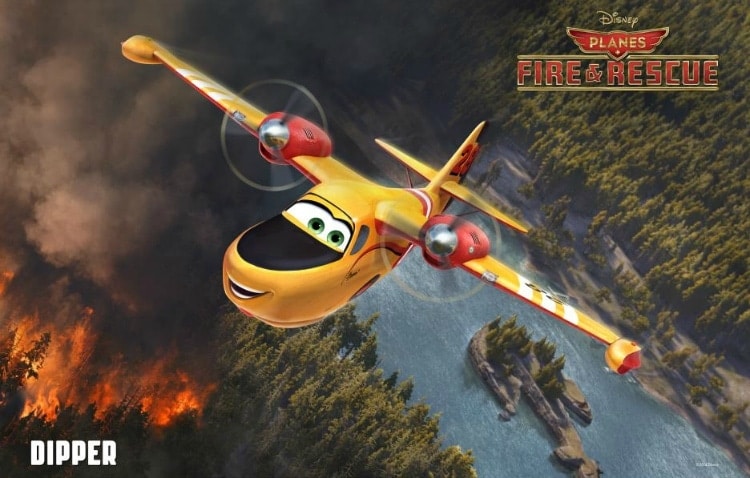 Is this your first time playing an animated character?
For a movie, yes.  I did like a couple little quickie things … like Scooby-Doo. So when I got an opportunity to do this, I saw how much mileage I got off Scooby-Doo.  I couldn't believe how much mileage I got from them.  They were like worshiping me.  So this, I'm genuinely excited to show off to my children.
How was it to do animated movie versus Modern Family?
Oh.  So different.  So different.  I am not a trained voice actor.  I'm keenly aware of my weaknesses… It's just your voice, and if you aren't getting across clearly, the humor, the message, the real sentiment, you can't deny it.
Luckily they are perfectionists and they are so pro that they very quickly figured out that the best way to work with me was just let me go.  And then some poor editor had to sit somewhere going, oh my god.  I mean I was leaping around, swearing.  The original Dipper had quite a mouth on her.  But that- but to get to the like sassiness of the way that she thinks, I kind of needed to spout some garbage.
Did you audition or did they offer you the part of Dipper?
They contacted the people that represent me and asked me if I would do it.  And I was like, oh yeah, yes I will.  Especially given that Planes was just coming out - soon after I got the offer.  But I was deeply familiar with the land of Cars.  Deeply, deeply.  Like intimately.  So I knew what the world was - I embraced it wholeheartedly.
Are you ever with other actors in the booth or always by yourself?
No, I was completely alone.  But luckily all theirs was done. So I could hear Dane Cook, I could hear Ed Harris, I could hear everybody else.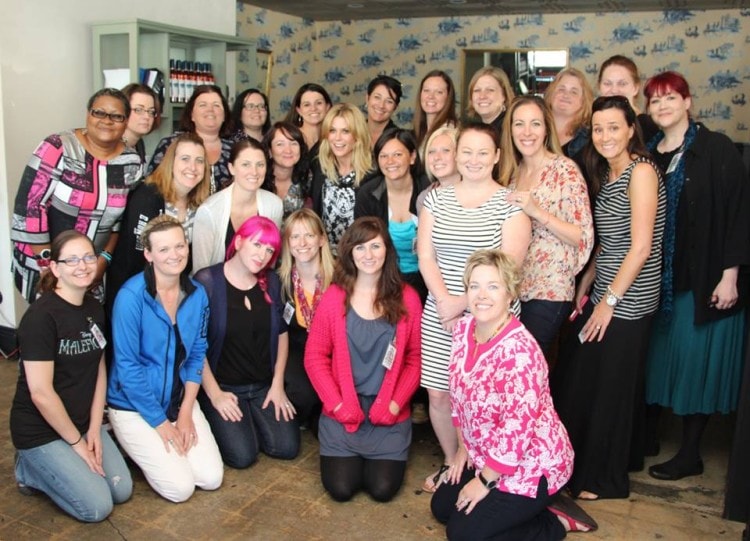 PLANES FIRE & RESCUE flies into theaters July 18th!
Special thanks to Walt Disney Studios for inviting me out to Los Angeles for the Planes #FireandRescueEvent. All opinions are my own.