This post is brought you by Cans Get You Cooking & Mom It Forward Blogger Network.  All opinions are my own.
One of my goals this year was to get more organized. I'm happy to say this is one resolution that has stuck with me, and slowly but surely I'm making my way around the house and getting everything in order. The kitchen was one area that I originally didn't plan on re-organizing, I thought everything had a place — but when I discovered the concept of a "cantry", my mind was kind of blown.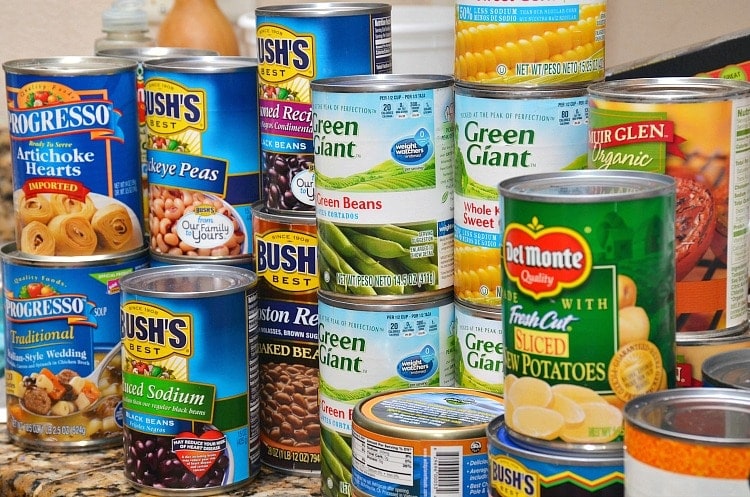 A cantry is essentially a pantry stocked with canned food. On the surface this is nothing new, we all have canned goods in our pantry. But in an effort to be more organized, and to save a bit of money, I've decided to keep a well-stocked cantry so I always have what I need on hand to make nutritious, homemade meals.
How to Stock a Cantry
A well-stocked cantry helps you get through the week with creative meals you can feel good about serving your family and friends. Plus, canned foods mean less prep and year­ round availability, making healthy, homemade meals a reality, more often.Just check out this delicious slow cooker taco soup recipe I made almost entirely from canned food items. 
After I cleaned a shelf off in my pantry, which is now devoted to just canned food items, I went to the store and purchased my first $20 worth of canned items, including vegetables, fruits, legumes, protein, soups and stocks. My plan is to spend an additional $20 every week until my cantry is fully stocked, and then I will just restock as needed. I'm doing it this way to save on my grocery bill and to take advantage of sales from week to week, especially during buy 1 get 1 free!
Here's my current cantry with some of our most used canned food items.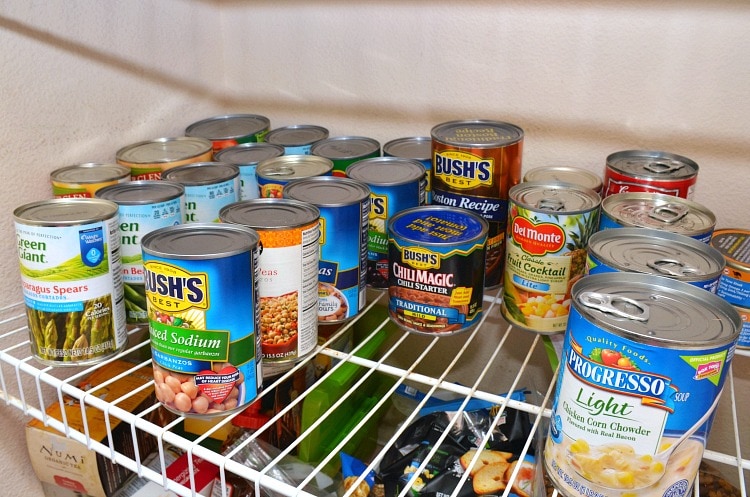 What to Stock in Your Cantry
Nutritious, fresh and flavorful meals are achievable quickly and easily thanks to the canned foods in your pantry. Here's a list of items you should keep stocked in your cantry.
Vegetables - The basics: Corn, green beans, peas, carrots, asparagus, artichokes, tomatoes, and potatoes.
Fruit - Pineapple, fruit cocktail, peaches and pears.
Protein - Canned chicken, tuna, salmon, shrimp, clams, crab meat and beans. U.S. Government dietary guidelines say protein should make up about 25% of your diet.
Broths, Stocks & Condensed Soups
Fresh fruits and vegetables are harvested at their peak of ripeness and canned within hours, making the can one of the best ways to lock in nutrients and get food from its source to your family table. Keeping a stocked, organized cantry is an easy way make sure your family has access to healthy and nutritious meals. Because you can see what canned items you have on hand, there's no guesswork when it comes to dinnertime.

What foods do you have stocked in your Cantry? 
For more information on Cans Get You Cooking, become a fan or follow on Facebook, Twitter, Pinterest, and YouTube.