This post is brought you by Cans Get You Cooking & Mom It Forward Blogger Network. All opinions are my own.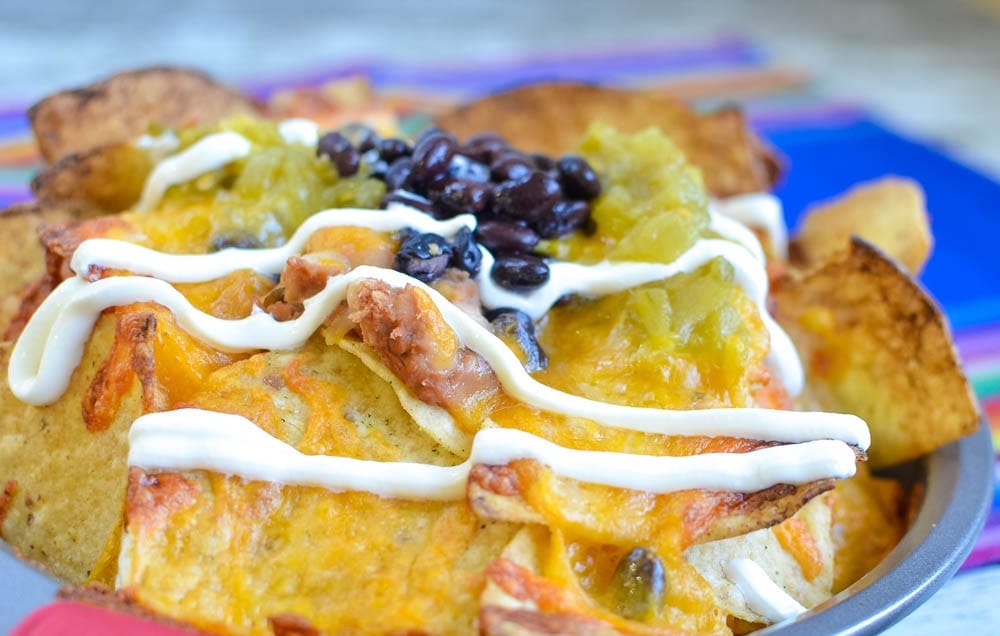 Now that the holidays are over, I feel like we're stuck in a rut with food. No one wants to cook anything that takes more than a few minutes, we're tired of leftovers and going grocery shopping is one of the last things I want to do. Why are the holidays so draining? Of course, we have to eat— and at this point we've exhausted just about every take-out establishment in a three-mile radius.
So where does that leave me? My cantry! I know I've mentioned my cantry before, but to recap, a cantry is basically a pantry stocked with enough canned food items to make a meal at a moments notice. Since canned items are already cooked and only need to be heated, it usually takes 20 minutes or less to create a meal with other basic ingredients you already have on hand.
This week I decided to utilize my cantry to its full potential. One of the canned food items that I ALWAYS have on hand are beans because they're packed with protein and delicious in a variety of dishes. I find that when I'm making a meal with canned beans I don't have to add any meat— making family meals easier and more affordable!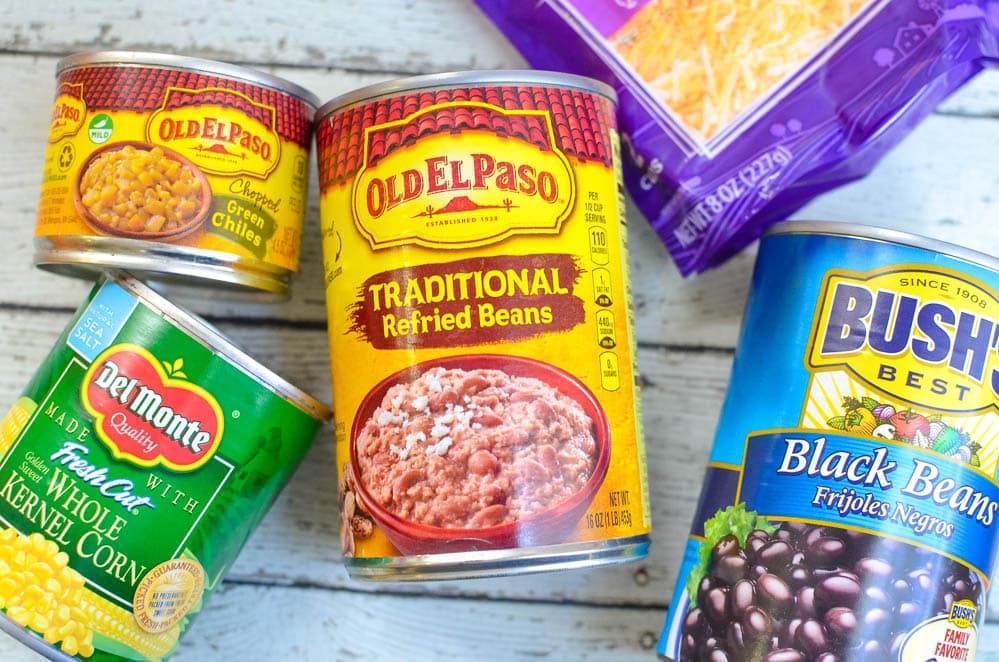 We had chips and salsa leftover from our holiday parties, so it only took a few cans from my cantry and some shredded cheese and sour cream (which we also had on hand) to make Kitchen Sink Nachos for dinner last night. I'm pretty sure this recipe, as originally published, is named 'Kitchen Sink' because it has just about every yummy ingredient you can think of for nachos— but I liked think it's named that because you can use whatever canned food items you have on hand, even ones not listed in the recipe, to make a delicious and filling party appetizer, lunch or dinner entree. It's hard to mess up nachos!
Kitchen Sink Nachos Recipe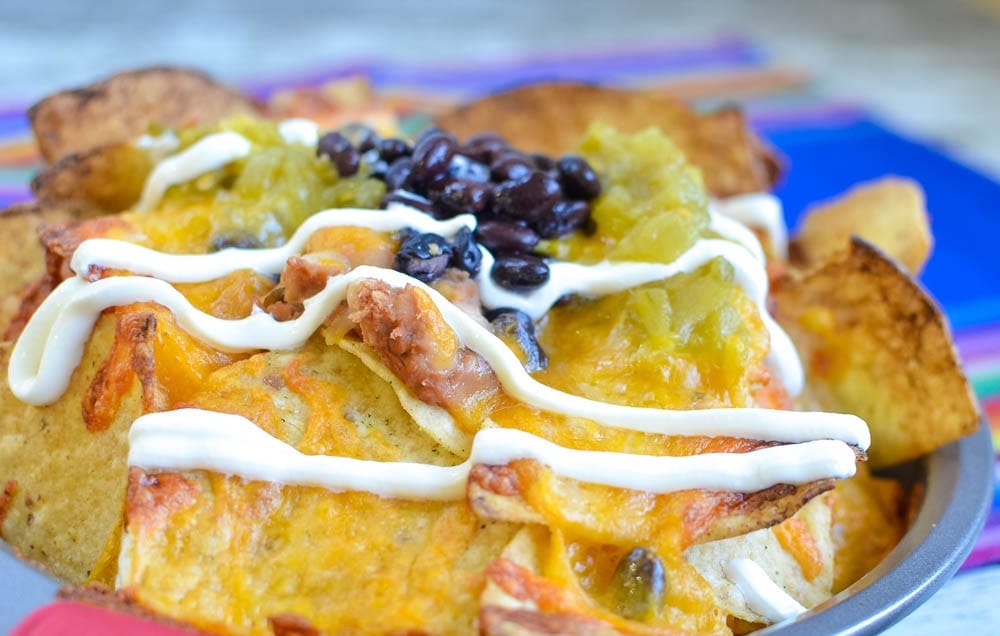 Kitchen Sink Nachos
Ingredients
4

cups

salted tortilla chips

1

16-ounce can refried beans

1

15-ounce can black or red kidney beans, drained and rinsed

1

8.75-ounce can corn, drained

1

cup

shredded Cheddar or Monterey jack cheese

½

cup

pico de gallo

½

cup

guacamole

1

7.75-ounce can sliced jalapeños, drained

1

3.8-ounce can sliced olives. drained

¼

cup

sour cream
Instructions
Arrange half of tortillas chips on large serving platter; top with half of refried beans, black beans, corn, cheese and pico de gallo. Repeat with these ingredients.

Top with guacamole, jalapeños, olives and sour cream.

To serve warm, preheat oven to 425°F. Arrange mixture on large cookie sheet. Heat 10 minutes or until cheese is melted. Top with remaining ingredients as above.
I didn't have sliced olives or guacamole and substituted chopped green chiles for sliced jalapenos. My kitchen sink nachos were still delicious!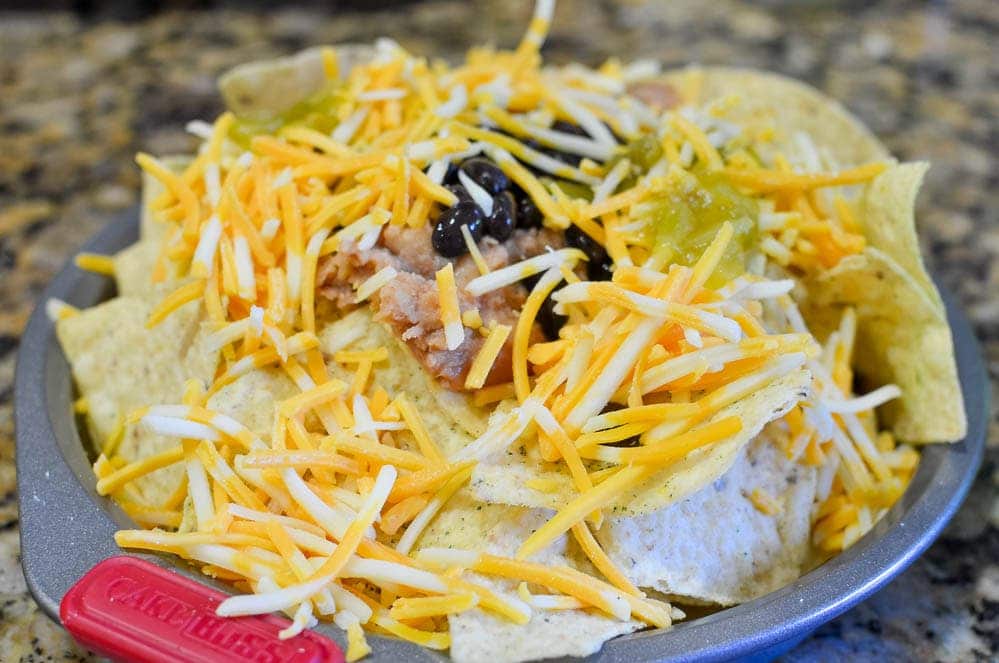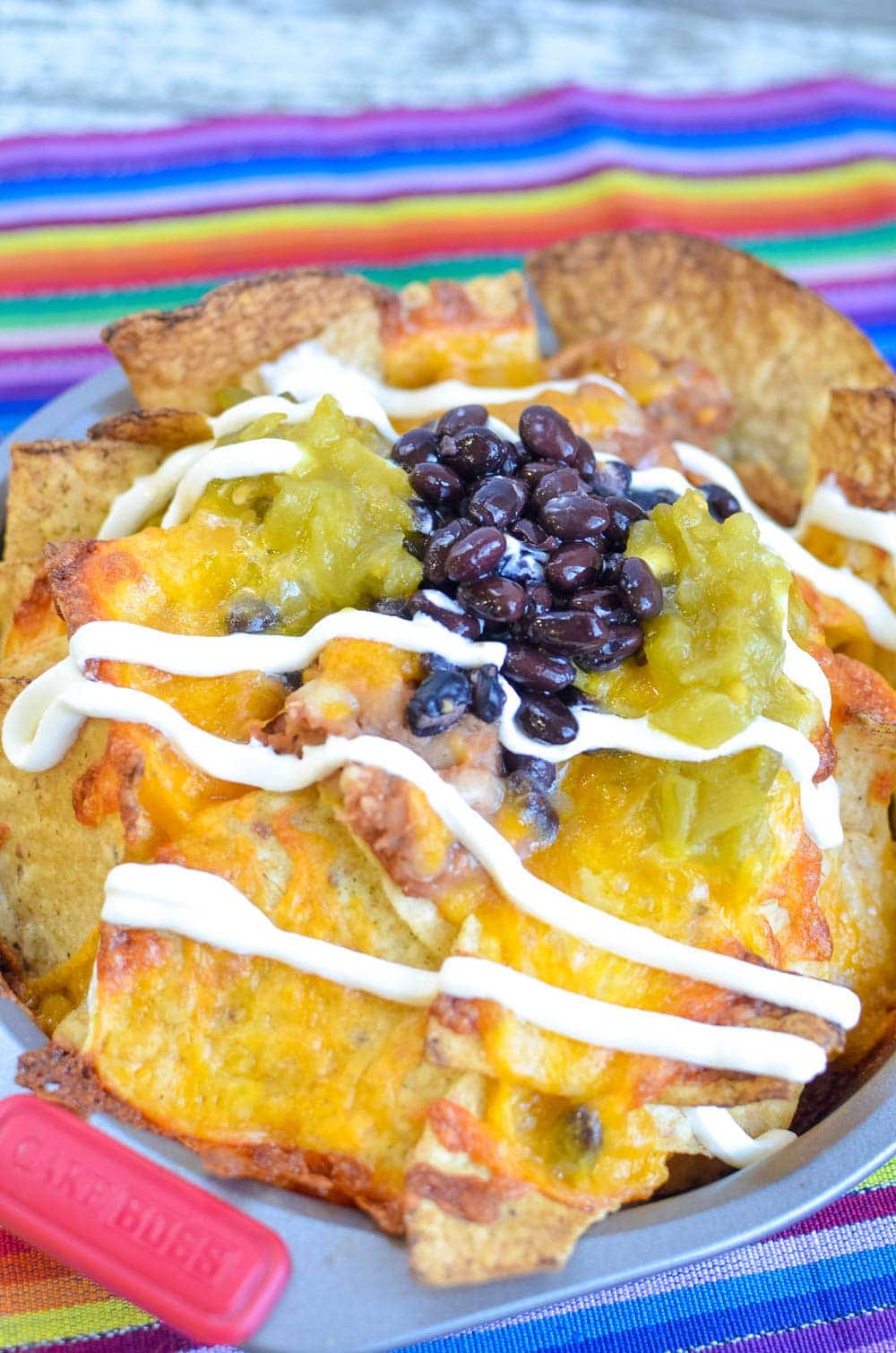 Tip: Use a cake pan to bake the nachos in for easy cleanup!
While I made Kitchen Sink Nachos for an easy meal after the holidays, it would be the perfect dish for Cantry Thursdays—

Cantry Thursdays
We've all been there. It's Thursday afternoon, you've picked the kids up from school and they're asking, "What's for dinner?" Searching for inspiration, you head to the refrigerator, only to realize that the groceries you bought on Sunday have run out or spoiled. But before the panic sets in and you reach for the takeout menus, remember that the solution for a wholesome, homemade meal is right in your pantry – or Cantry. With canned food staples like canned beans, chicken, broth and tomatoes on-hand, you can easily make it a Cantry Thursday night!
For more information on Cans Get You Cooking, become a fan or follow on Facebook, Twitter, Pinterest, and YouTube.
What canned food items do you always have on hand?