If you remember, last week I told you that Kris Allen was going to Disney World to celebrate winning American Idol.
On Friday, May 29th he made a special appearance at Disney's Hollywood Studios, and I was invited!!
Upon arriving I noticed these guys on top of the DHS entrance...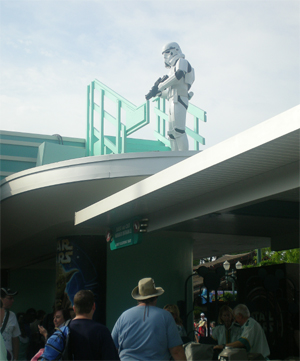 Not only was Kris Allen appearing today, but it was also Star Wars Weekend. This made for a busy day at Disney's Hollywood Studios.
When I made my way back to the media area, I noticed Kris Allen was filming a commercial spot for Disney World. I sat and watched about 10 feet away-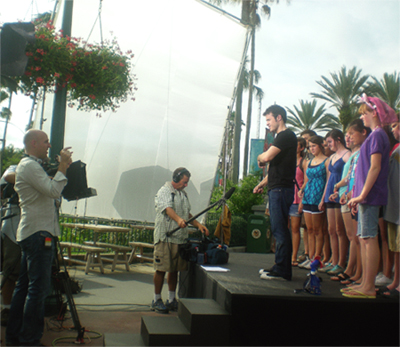 The day started out very hot, so there was a lot of makeup retouching going on. He looks in person just as you see him on TV. It was also nice to see that his wife was with him. She is very cute and petite and they make an adorable couple.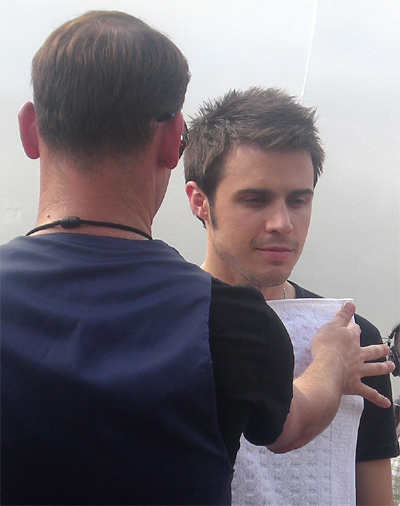 At 10am the motorcade began and Kris Allen arrived with Mickey. He hit the stage and sang his version of "heartless" on the guitar. Kris sounded great live!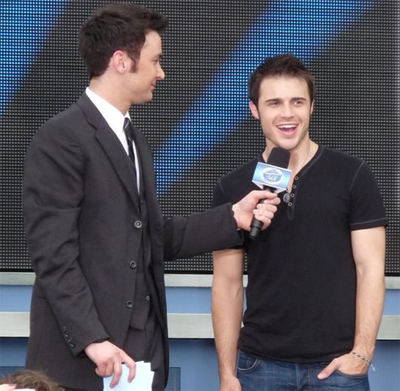 We then headed into the American Idol Experience and watched the first show of the day. Kris made an appearance early in the show, and then again later to announce the winner of show #1...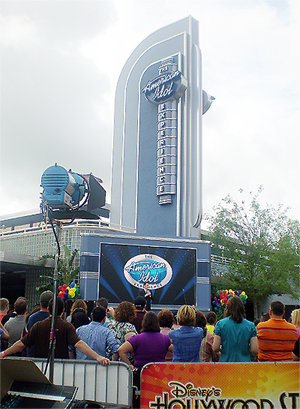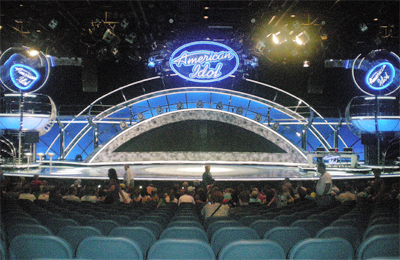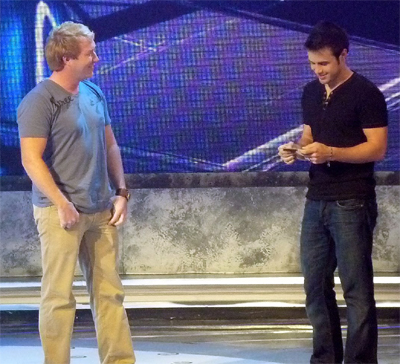 Finally I attended a special media Q & A session with Kris. He seems very down to earth and was just like a regular guy, not a celebrity.
I also thought it was cool that this was his first visit to Disney World...What a way to spend it!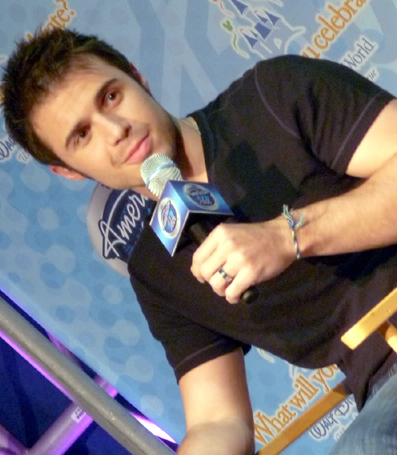 It was a nice day at Disney's Hollywood Studios, and I got a chance to meet up with a bunch of twitters- @AllEarsDeb, @justmikeyhrc, @LiLLauren99, also it was great to see Laura Spender @lauraspencerone and a few moms (and the dad) on the Disney Moms Panel - @mefries, @JugglingMommy and @DonaldDuckDad.
I want to thank Leigh at ThemeParkMom.com for hooking me up with some better Kris Allen pictures, and spending the time to chat with me at lunch...it was fun. Also thank you Charles 🙂
Starting this week I am doing a weekly Disney World Vacation Guide where I will share some of my favorite Disney tips. If you are planning (or want to plan) a Disney Vacation this summer you will not want to miss it.