Christmas is a very special family time but spare a thought for the poor chef, be it mum or dad, who has to work very hard in the kitchen, preparing the requisite huge Christmas dinner for large numbers of guests.
No wonder that more and more families consider going away for Christmas so that they can enjoy a holiday where there is little or no cooking to be done, no extended family to look after and no family rows to be had (hopefully). Here are just five of the best destinations for families during the festive season:
New York
See your children's faces light up when they see the world's most famous Christmas tree, festooned with a mindboggling eight kilometres of coloured fairy-lights at the Rockerfeller Center. Take them ice skating before hiring a fairy tale horse drawn carriage to wend your way across New York's snowy Central Park. The Big Apple does Christmas like no other city with department stores and householders doing their level best to out-do one another with tinsel, twinkling lights and glittering baubles and Christmas carollers at every street corner - a veritable winter wonderland.
London
If you are after a quasi-Dickensian Christmas, London is the city to visit. There is a lively Christmas market at Hyde Park, pantomimes aplenty in the capital's theaters or you could take the family to see the Nut Cracker Ballet at the Royal Opera House: quintessentially English, don't you know?
Iceland and the Northern Lights
If you are after a Christmas that is a little less commercial than one spent in a big international city, head for the frozen North. In Iceland's Golden Circle you will see waterfalls and geysers and if you are lucky, the awe-inspiring beauty of the Aurora Borealis or the Northern Lights. You will be cold at times but you are guaranteed a Christmas your children will never forget.
Santa's Home in Saariselka
If you want to give your children a Christmas like no other then you have no alternative but to visit Santa Claus himself in Lapland. There are a number of Lapland breaks available but Saariselka, a small village in northern Finland, is one of the best. The scenery is quite simply stunning. You can stay in log cabins or hotels or even, elsewhere in the region, traditional ice igloos or rather warmer glass ones. Reindeer safaris, husky sledging and snowmobile safaris are all possible as is cross country skiing and ice fishing in a frozen lake. Best of all the children get to spend time with Santa Claus himself in his log cabin home in the middle of a forest.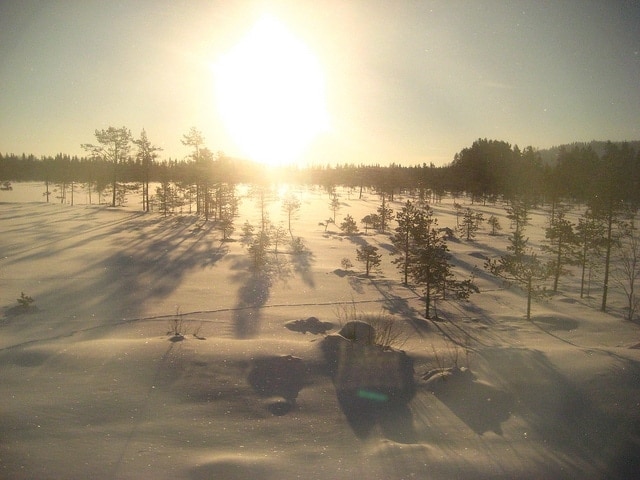 San Juan, Puerto Rico
If a traditional white Christmas is not one of your top priorities and you want a great Christmas party in the sun, you can be sure of a wonderful time in San Juan in Puerto Rico where they do Christmas with style. Free street parties, parades, carols, fireworks and feasts are to be had from November right through to Three Kings day on the 6th of January when children are given gifts at the city's governor's house. A Christmas like no other!
There are so many places where you can spend Christmas or even head for a pre-Christmas holiday, so what are you waiting for?
Author Bio:
Melissa Cranston is a mom and freelance writer who loves everything about organizing fun events and surprises for her children. With 2 kids aged 5 and 7 she has a great excuse to enjoy the magic of childhood as much as they do, whether that means surprising them at Christmas time or planning things to keep them entertained during the summer months.