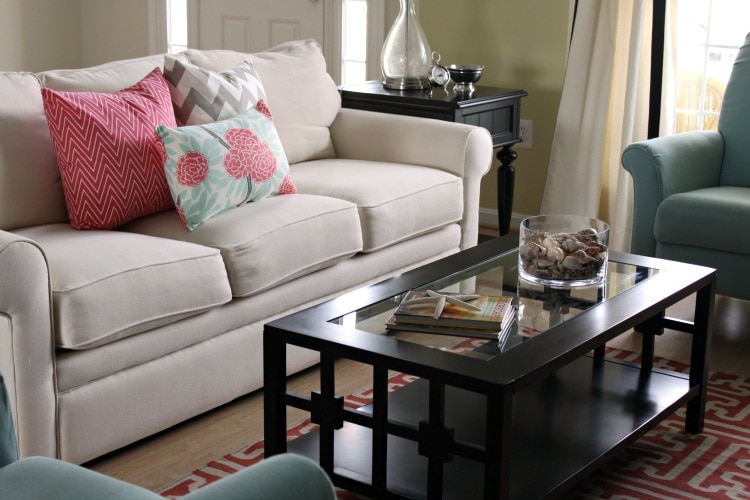 An inviting home conveys the impression that you care about your property and guests feel as if they're receiving a warmer welcome. There are plenty of easy ways to make your home look like fresh and ready to take in guests with open arms.
Whether you just want to give your home a bit of a face-lift or generate a more radiant look & feel, you should consider some simple accessories. It doesn't take a huge amount of work to bring that cozy feel to your home and a few touches will make all the difference. If you want to go for a full makeover then start with a fresh coat of paint, especially in the kitchen, living room and entrance way. Choose subtle colors such as antique cream, burnt sugar and seashell before moving onto those inviting accessories.
Lighting is key
The lighting throughout your home will make a major difference to the atmosphere. The right lighting can make a room look as if it's saying "Hey, come on in!" Get it wrong and the room can appear cold and harsh. When it comes to creating a relaxed atmosphere, table lamps are essential, especially in the evenings. Lamps with darker shades are also ideal for creating an informal atmosphere to put guests at ease.
Well-lit entrances
An inviting home doesn't always mean subdued lighting and sometimes a well-lit home can provide the right kind of atmosphere in certain spaces. Hallways and entrance ways in particular benefit from additional light, especially if you're expecting guests. If you have a large property, you might want to invest in a lamp that can be fitted to the outside of your door to add an additional touch. Exterior sensor lamps that switch on automatically when guests arrive at the front door are a little more expensive, but it's better than having your visitors stumble up the porch way.
Scents and candles
One of the most effective yet straightforward ways to create a calming ambiance in the home is to light a few scented candles. This is a very inexpensive way to bring a combination of subdued lighting and a relaxing scent to your home. If you don't wish to use candles you can fill bowls with potpourri and place them in every room of your home. You can now buy plug-in air fresheners (visually, you'll hardly even notice they're there!), some of which also feature built-in color changing lights.
Additional touches
Personalizing your home adds a little character and provides a much warmer atmosphere than the almost blank-canvas minimalist look. Create a small corner in the living room for framed family photographs or have them placed on an elegant side corner table. Tables with vases full of flowers will instill an extra classy touch and fill the room with a beautiful scent. To brighten your living room up, lay some colorful scatter cushions or pillows on your sofas.
Keep it simple and uncluttered to ensure your home doesn't look messy but avoid the pristine look as this can make a home feel like a showroom. Make sure to get the lighting just right and you can easily change the entire atmosphere of your home for very little cost.