Disney's "Maleficent" has proven to be a hit at the box office, which only means one thing for Maleficent-themed merchandise — it's about to fly off the shelves! 
When I was out in L.A. last month for the Maleficent press junket, I was able to get a sneak peek at some of the awesome Maleficent costumes, clothes, toys and accessories from Disney Consumer Products.
Overall, the line is pretty small, which means the demand is going to be high, especially for Maleficent and Aurora costumes for Halloween. There are some exclusive partnerships between high-end brands like Stella McCartney Kids and MAC Cosmetics, as well as Disney Store favorites ... definitely something at every price point.
Here are just a few of what I deem to be "Maleficent" Must-Haves.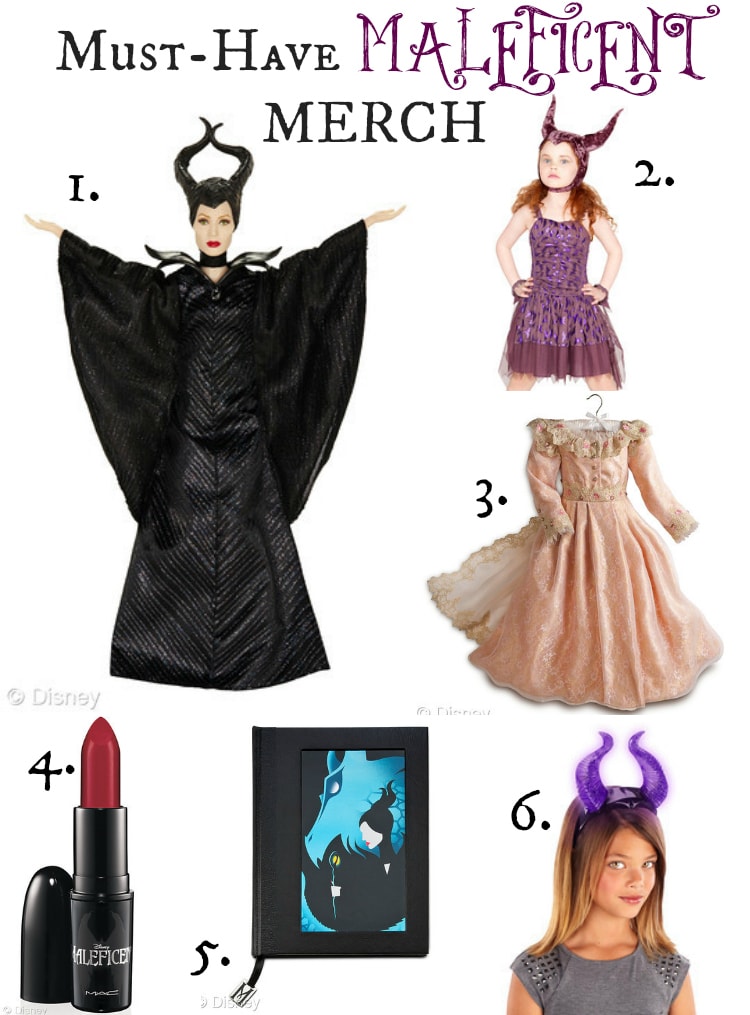 1. Maleficent Fashion Doll - The Queen of all Dolls features the dark beauty Maleficent in her black, glittery gown with dramatic drape and detailed iconic curved horns. Available at mass retailers ($19.99) and Amazon ($14.99).
2. Stella McCartney Kids Maleficent Dress - The MUST-HAVE Maleficent dress for Halloween is available exclusively from Stella McCartney Kids. Based on the iconic Maleficent character, a dramatic tulle dress in deep purple featuring an all over foil print and a ruched front. Mythical padded spikes on the straps and wristbands with wings attached. Wear with purple velvet head dress to complete the enchanting look. $140 with 10% of the sale being donated SOS Children's Villages.
3. Aurora Deluxe Costume for Girls - Inspired by the design of Aurora's gown Disney's live-action film "Maleficent", this dress features an organza top layer over pink lace accented with gold foil thread, a gold satin underlayer, and pink satin flower and sequin accents. A high-end look exclusively available at Disney Store for $79.95.
4. MAC Maleficent Lipstick in True Love's Kiss - True Love's Kiss Lipstick is a "clean, bright, red" inspired by Maleficent's evil elegance. Available at MAC Stores for $17.50. 
5.  Maleficent Journal - Record your memories, secrets and more in this handsome hardcover journal inspired by Disney's live-action film Maleficent, with foil accented art inset cover, pewter finish edging, and satin bookmark with silvery metal charm. Available at Disney Store for $16.95.
6. Maleficent's Glow Horns - Inspired by Maleficent's iconic horns, Maleficent's Glow Horns are the perfect item to make your Maleficent look complete. At the press of a button, the horns illuminate a purple glow for a cool, mysterious look. Fans will love the glow and style of these iconic horns. Available at mass retailers and Amazon.
What are your must-have items from the "Maleficent" collection?
Special thanks to Walt Disney Pictures for inviting me to attend the Maleficent Press Junket. All opinions are my own.