This post is brought to you by Hallmark Movies & Mysteries. All opinions are my own.
Do you know what the most wonderful time of the year is? Hallmark holiday original movies season!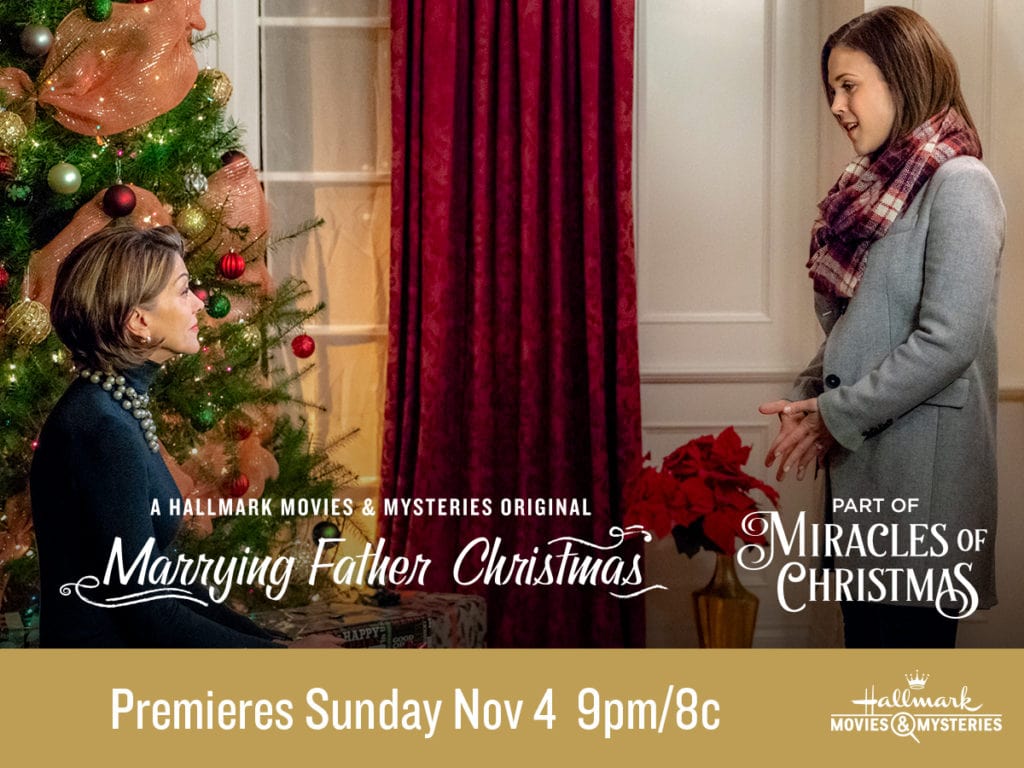 It's become a tradition for my husband and I to watch all the new holiday original movies from Hallmark as soon as they air— this year we can look forward to 37 new original movies between Hallmark Channel and Hallmark Movies & Mysteries!
The first original movie on our agenda is Marrying Father Christmas, which premieres this Sunday, November 4 on Hallmark Movies & Mysteries.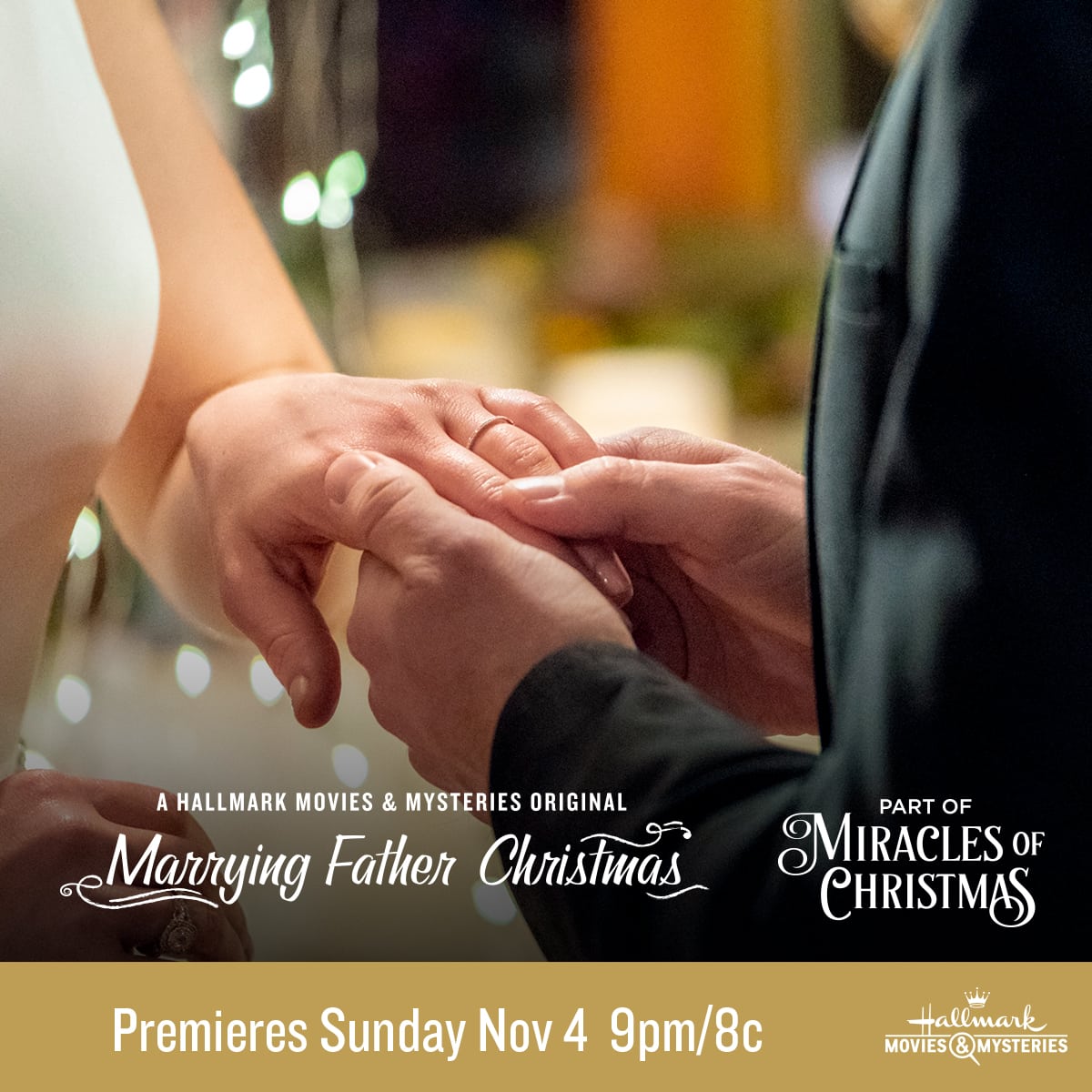 Marrying Father Christmas
When Miranda Chester (Erin Krakow) set off to find information on her biological father two Christmases ago, she never imagined that her investigation would lead her to both the family she had always longed for and Ian McAndrick (Niall Matter), the love of her life. After her romantic engagement last Christmas, Miranda prepares to marry Ian this Christmas surrounded by his family and her new family, the Whitcombs.
If you're not familiar, Hallmark Movies & Mysteries is a separate channel that features all the best Hallmark original movies and mysteries...if you're a fan of original holiday programming, then you'll definitely want to get on board the Hallmark Movies & Mysteries #MiraclesofChristmas lineup with 15 all-new movie premieres!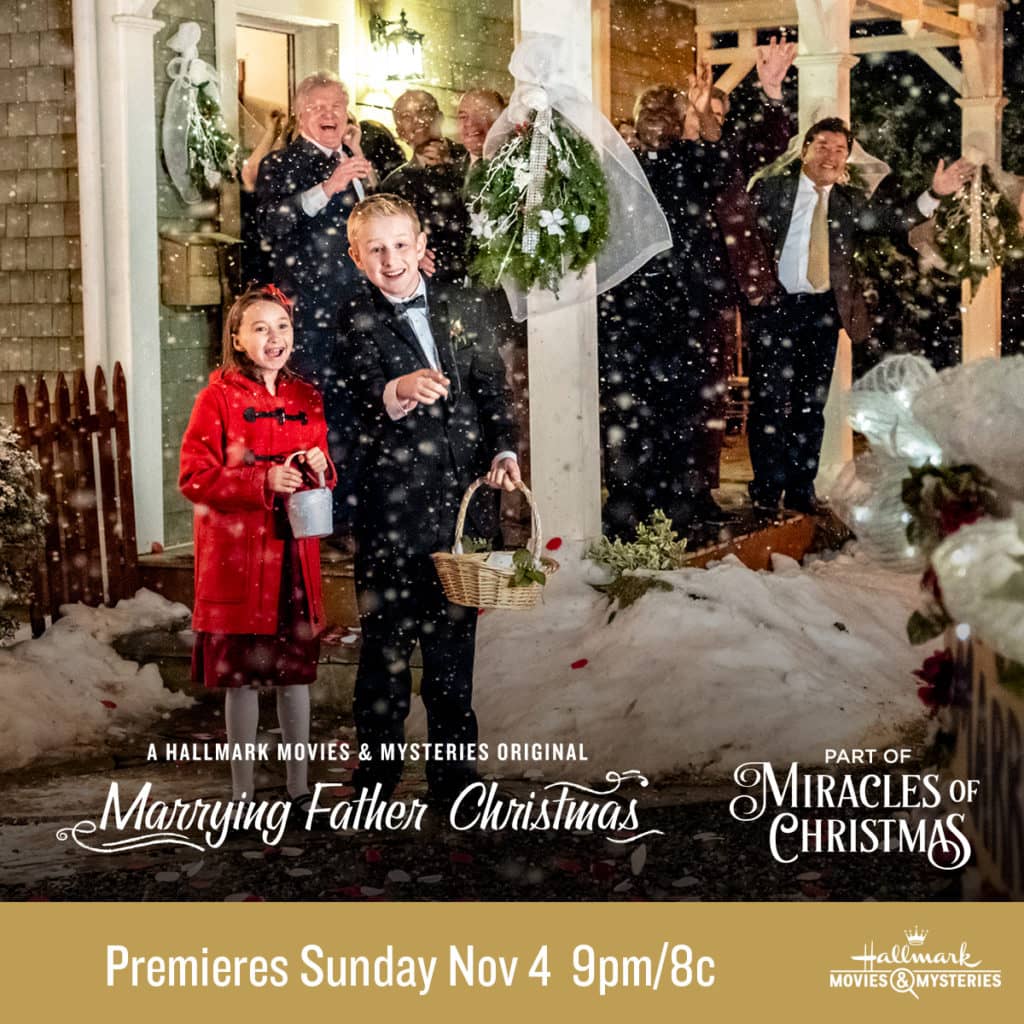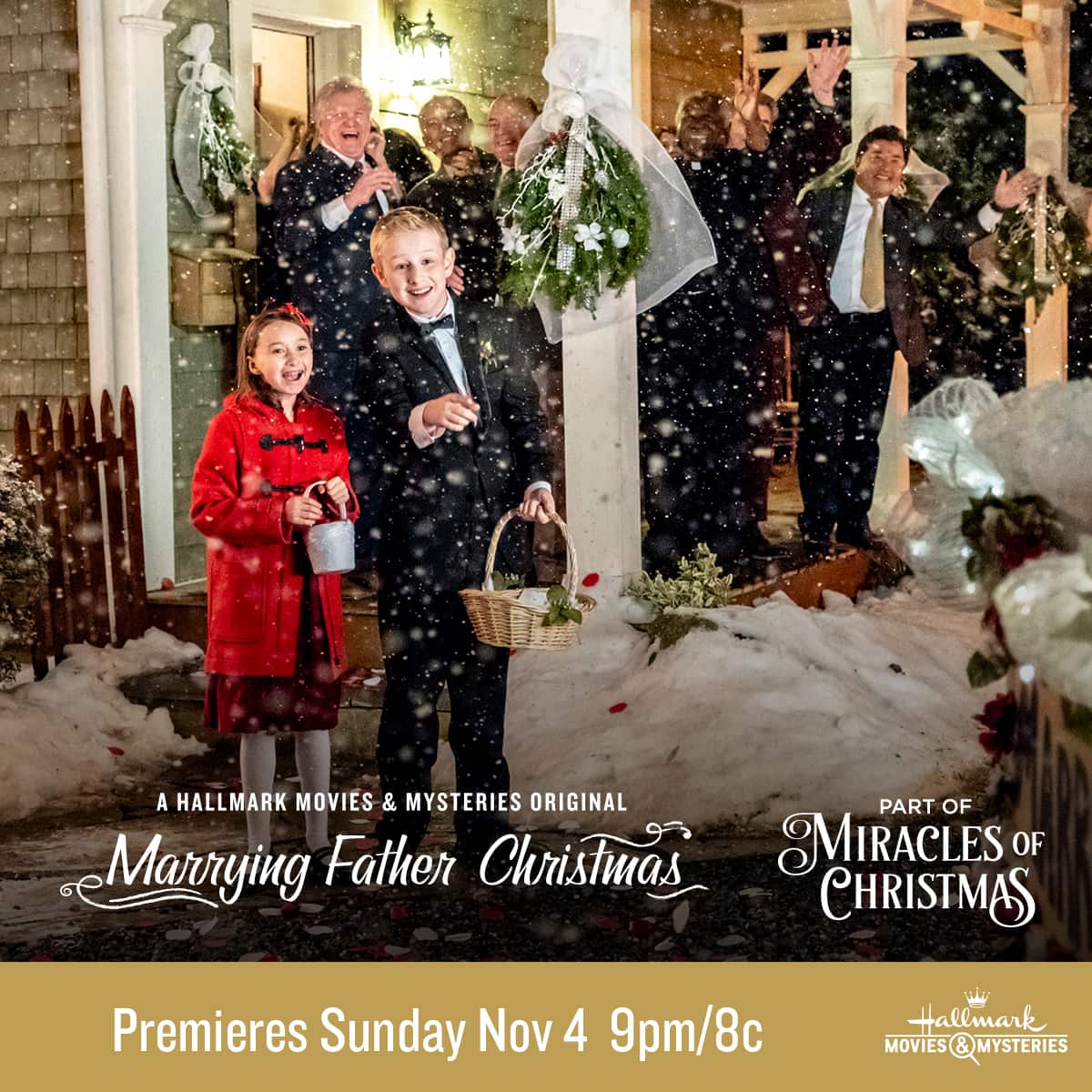 Want to get even more into the holiday spirit? Here's more holiday fun!
Hallmark Holiday Movie Checklist App
With 37 new original movies, you won't want to miss even one! Now you can use the new Hallmark Movie Checklist app and you can create reminders, watch trailers and stay up to date on all the exciting new movies coming this Christmas on Hallmark Channel and Hallmark Movies & Mysteries!
Balsam Hill Trees Sweepstakes on SIRIUS XM Channel 70
Tune in to Hallmark Channel Radio on Sirius XM Channel #70 to listen to timeless Christmas music and carols + be eligible to win one of 35 sets of ornaments and a Balsam hill tree!
Be Sure to Watch "Marrying Father Christmas" on Hallmark Movies & Mysteries on 11/4 at 9pm/8c and Tweet along with hashtag #MarryingFatherChristmas!