This past weekend my daughter, mother and I attended Mickey's Not So Scary Halloween Party at the Magic Kingdom. We had a blast! This was actually our fourth year in attendance and year after year, it is one of our favorite events.
The party officially starts at 7:00pm, but MNSSHP ticket holders can get in the park as early as 4:00pm. We got there around 5:30pm, which gave me the chance to take some pictures in the daylight and hit a few rides in the in between stage- as regular park guests are leaving.
Since we attended one of the first parties (actually the 2nd MNSSHP for 2010), we opted not to wear costumes. My daughter's Halloween costume this year has long sleeves made of a velvet-like material and it was just too hot! Instead she opted for a cute Princess Tiana skirt set. While many party-goers dress up, it is not mandatory.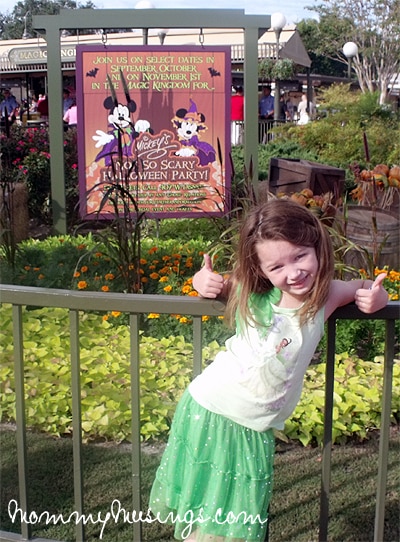 As usual, the Magic Kingdom is fully decked out for the occasion. I just LOVE all the decorations; it really puts me in the spirit for Halloween and fall...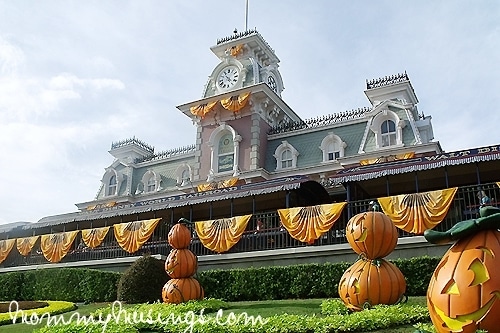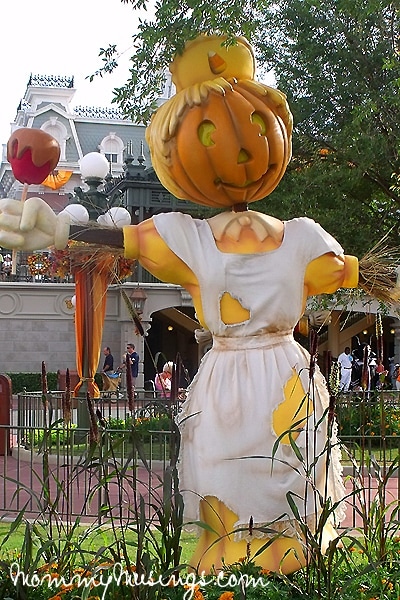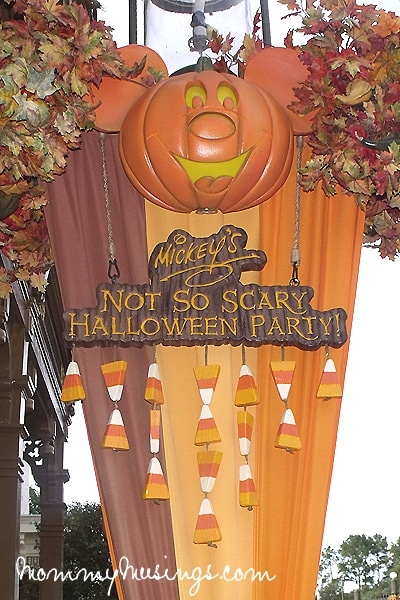 Look, no lines! One of the perks of attending Mickey's Not So Scary Halloween Party.
We rode Big Thunder Mountain twice in a row, both times we walked on. You could never do this during normal park hours.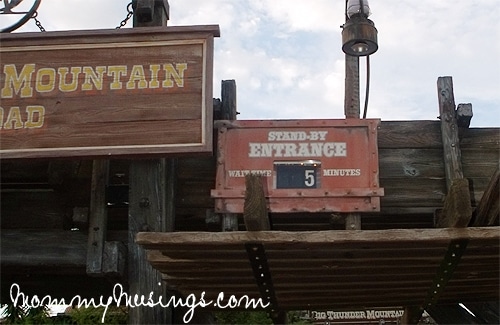 We love all the Disney Halloween merchandise found throughout the park. I want one of everything!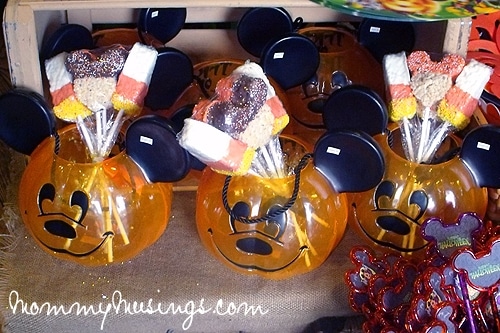 One of the highlights of MNSSHP for my daughter is trick-or-treating throughout the Magic Kingdom. Treat stops are designated by Goofy's Candy Co. balloons. This year we received chocolate bars, nerds, skittles, necco wafers, lollipops, jolly ranchers, airheads and raisins- just to name a few. Everyone is provided with a trick-or-treat bag as they enter the park.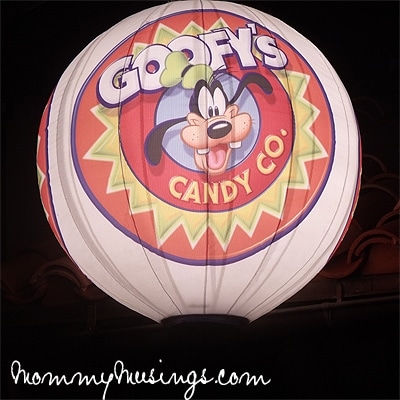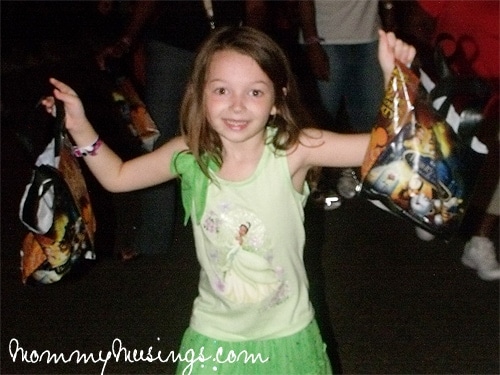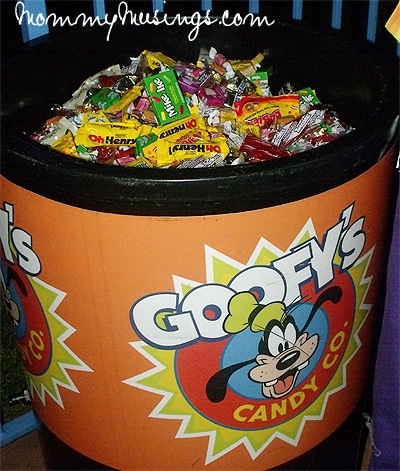 The "Boo to You" Parade was awesome. This is my favorite Disney parade and the music is outstanding. We love it so much, we watched it twice (there are two a night during MNSSHP).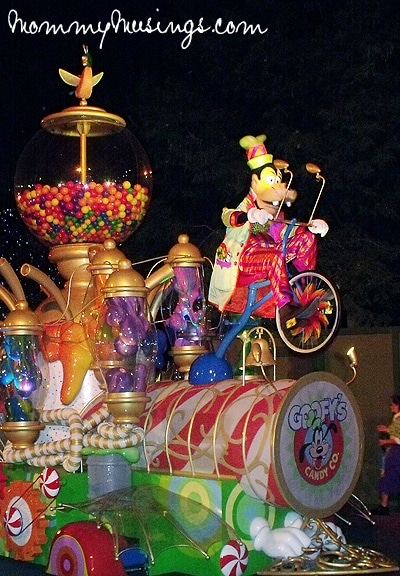 Mickey's Not So Scary Halloween Party is a separate ticket event with dates throughout September and October.
Party dates in 2010 are: Sept. 14, 18, 21, 23, 25, 28, 30; Oct. 1, 3, 7, 8, 11, 12, 14, 17, 19, 21, 22, 24, 26, 28, 29, 31; and Nov. 1.
Prices are $59.95 (ages 10+) and $53.95 (ages 3-9) for all dates except Oct. 29 and Oct. 31 when tickets cost $64.95 (ages 10+) and $58.95 (ages 3-9). Advance purchase (prior to event day) savings of $6 per ticket are available for the parties on Sept. 14, 18, 21, 23, 25, 28, 30; Oct. 1, 3, 7, 11, 12, 14, 17, 19, 21, 24, 26; and Nov. 1.
Additional information is available at www.disneyworld.com/halloween. Tickets may be purchased online or by calling 407/W-DISNEY.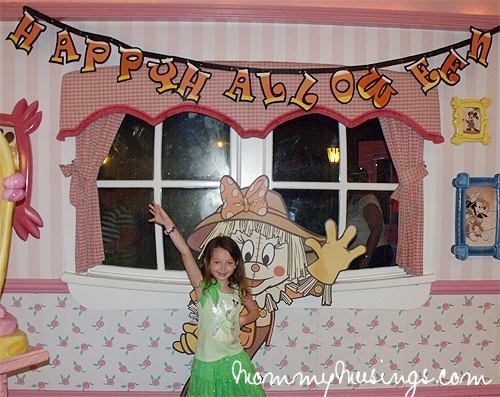 Special thanks to Disney for providing my family with tickets to Mickey's Not So Scary Halloween Party.