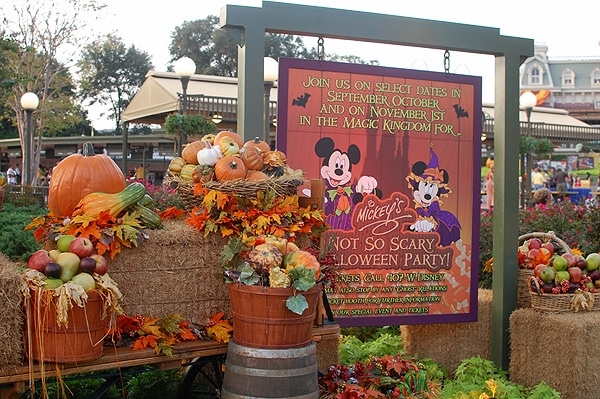 Are you ready for some 2011 Mickey's Not So Scary Halloween fun?! Friday night my daughter and I, along with my mom and VERY pregnant sister, attended Mickey's Not So Scary Halloween Party at the Magic Kingdom. This was the second party for the season and our fifth year attending. 
It just amazes me how even in the middle of September, with temperatures in the 90's, Disney can make it feel like Halloween!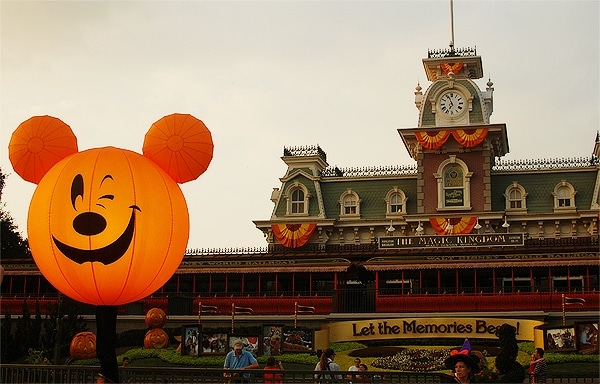 From the decorations...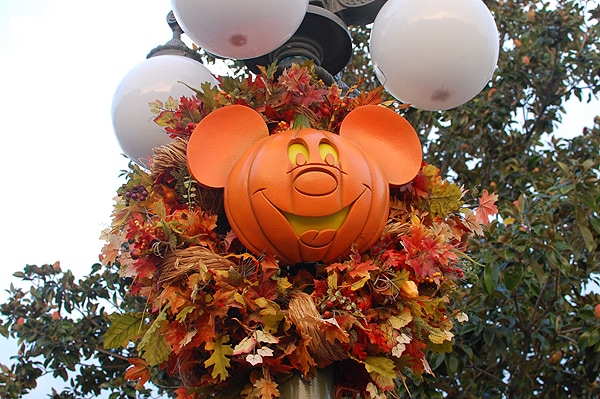 to the balloons...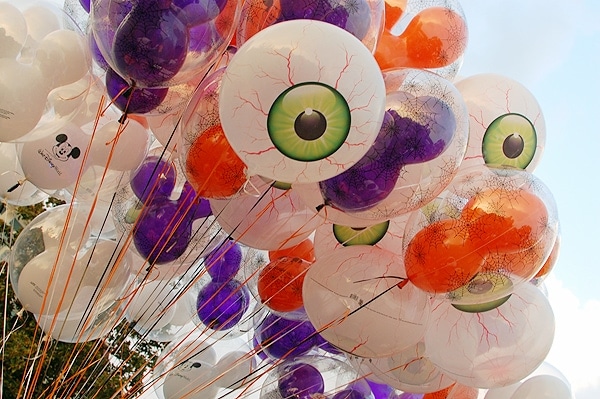 and even Halloween treats...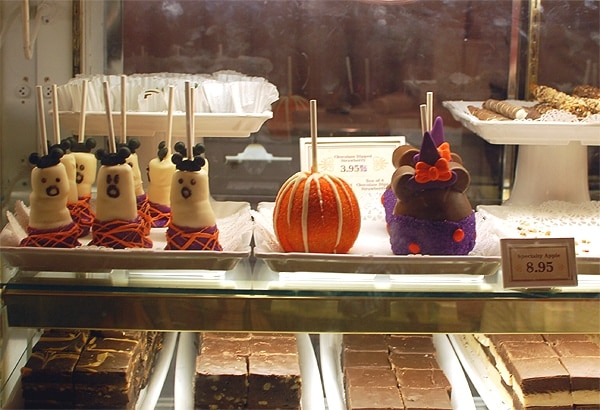 I've got some great Mickey's Not So Scary Halloween tips, but for now, I thought I would share some of our highlights from this year's party.
The Candy
As you enter the Magic Kingdom for the party, you receive a wristband and candy bag for trick-or-treating. This year's candy bags are branded with Lion King 3D and Spooky Buddies.
Whenever you see a balloon for Goofy's Candy Co., there's a trick-or-treat stop!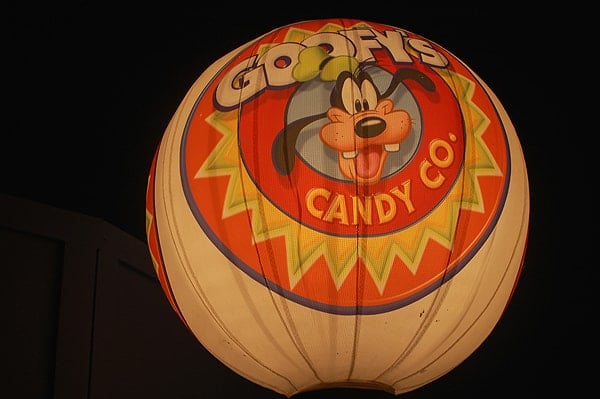 I thought the candy selection was great this year, except for those dreaded raisins! Lots of Snickers, Reese's Peanut Butter Cups and M&M's chocolate candies.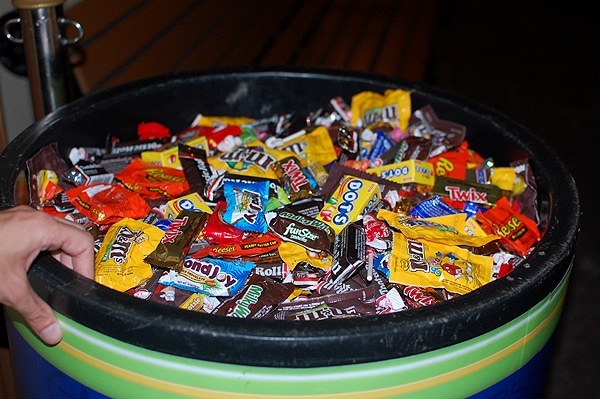 One stop had Kellogg's Toy Story fruit snacks, and then there was the holy grail of treat stops next to Pinocchio Village Haus with...
Caramel Apple filled Werther's Original!!!
The map designates this treat stop as having Werther's Original candy, but I did not know they were caramel apple flavored until I got home-- I would have ran through that line a few more times 😉
The "Boo to You!" Parade
Our favorite-favorite thing about Mickey's Not So Scary Halloween Party is the Boo to You! parade. It's just awesome. I love how the characters dress up for Halloween and it's hard to not to get into the music. I especially love it when the Villains come out and sing "It's Good to be Bad".
Confession: One year I actually had the parade music for my ringtone.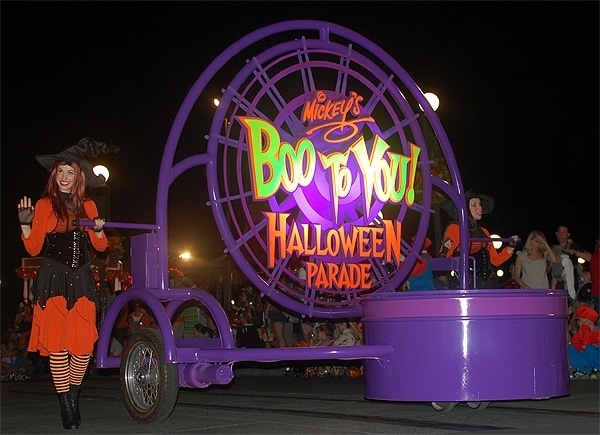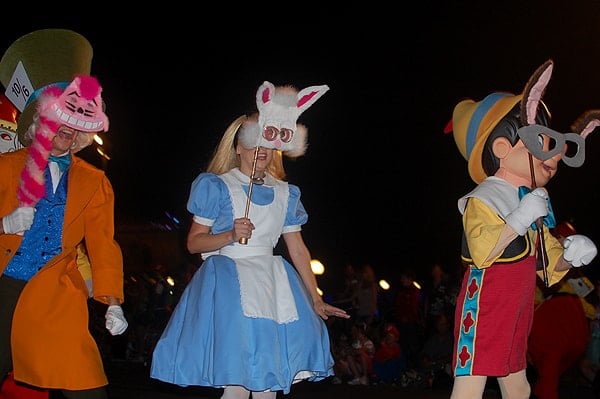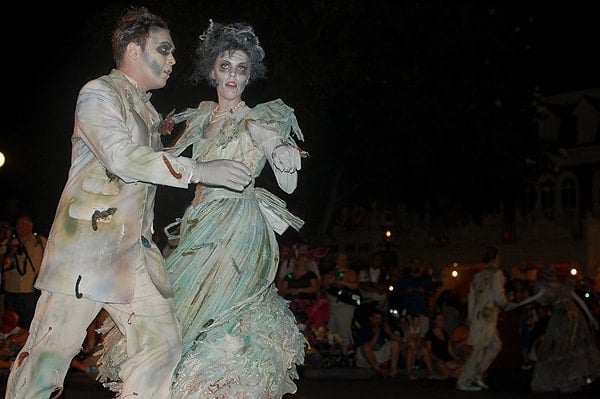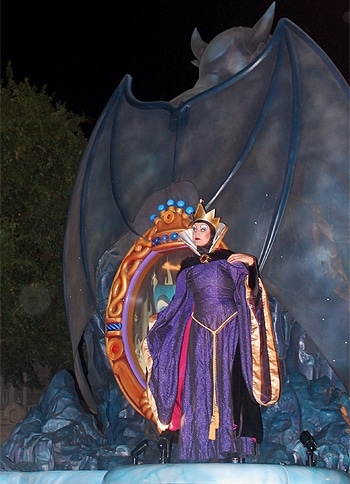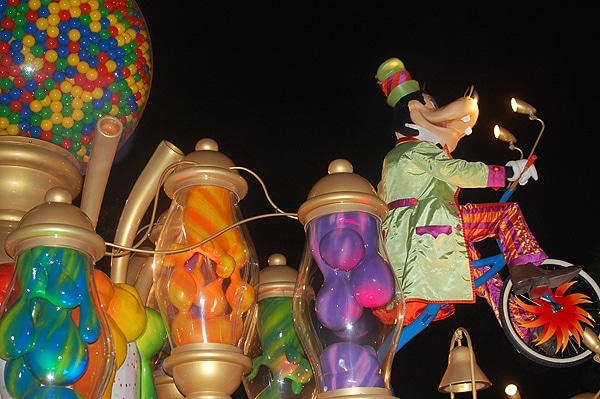 The Characters
Ok, so this year we totally missed the character stops...except for one. DUFFY!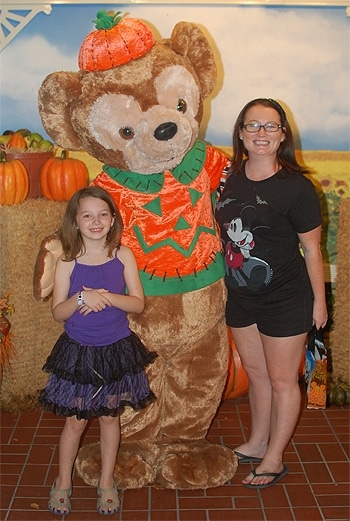 I just couldn't resist getting a picture with him in his cute pumpkin costume. Other character meet and greets included Mickey & Minnie and ALL of the Seven Dwarfs.
Happy HalloWishes
Before we made our way to the bridge to watch HalloWishes fireworks, we bought this adorable Ghost Mickey bucket of popcorn to snack on. The bucket can then be used as a trick-or-treat pail, or as decoration. I chose the latter.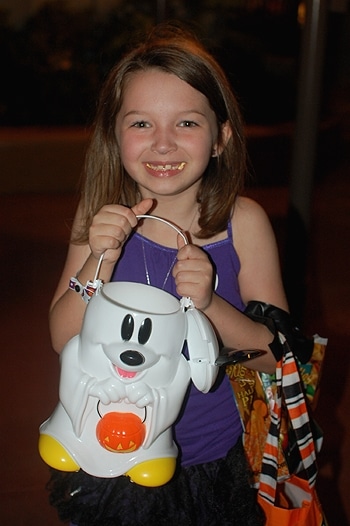 HalloWishes was fantastic as usual. Here's a clip of the finale--
Since my sister is pregnant, we only rode a few rides--most lines were 10 minutes or less. The Haunted Mansion is especially spooky for MNSSHP with the new interactive queue.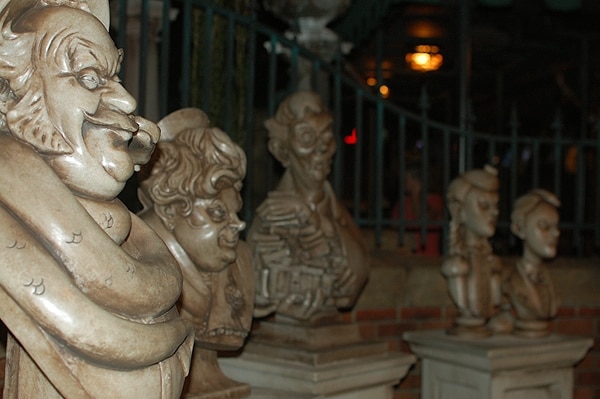 On our way out, we found these cute Mad Hatter hats (they also had Tinkerbell & Cheshire Cat) for $15. If you didn't have a costume, this would be a fun way to dress up.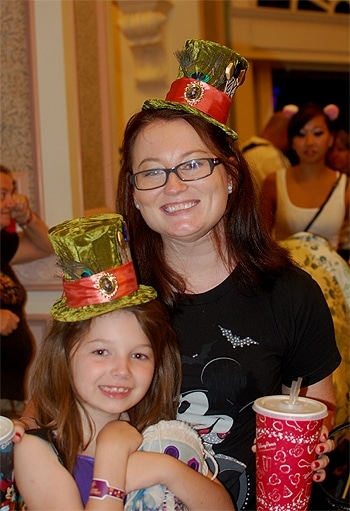 Mickeys Not So Scary Halloween Party is by far our favorite Disney World ticketed event. It's a great value because for less than the price of a one-day ticket to the Magic Kingdom, you get access to the park after hours (when it's not as hot!), and it includes all of the special entertainment.
Party dates in 2011 are: Sept. 13, 16, 20, 23, 27 and 30; Oct. 2, 6, 7, 10, 11, 13, 16, 18, 20, 21, 23, 25, 27, 28, 30 and 31; and Nov. 1.
Tickets can be purchased online at disneyworld.com/halloween or by calling 407-W-DISNEY. Advance purchase (prior to event day) savings of $6 per ticket are available for Sept. 13, 16, 20, 23, 27, and 30; Oct. 2, 6, 10, 11, 16, 18, 20, 23, 25 and 27; and Nov. 1. Tickets start at $53.95 for adults and $47.95 for children 3-9.
Special thanks to Walt Disney World for providing media tickets to my family.