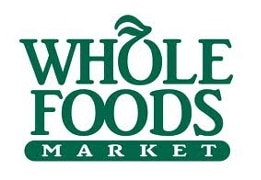 We're just at the beginning of cold and flu season, and when it comes to being prepared, knowledge is power...especially when it comes to your immune system!
One of the most proactive things you can do to fight off illness is boost your immune system.
To help prepare you and your family, Whole Foods Market has a three part podcast series on natural approaches to immune support during cold and flu season, running from now through the end of November http://blog.wholefoodsmarket.com/category/whole-body-podcast/
All of the essentials for protecting yourself are covered in the online series, including: understanding the immune system for winter wellness, homeopathy for cold and flu season, and a shopping list for ideas on natural products that support the immune system.
Here's a little bit more about each of the podcasts with links to listen:
Understanding the Immune System for Winter Wellness - October 2

Ever wonder what the immune system is actually made of? Learn how the body responds to foreign invaders and tips for both internally and externally supporting winter wellness in this revealing encore presentation. Nancy Angelini is National Science Educator for Source Naturals and Planetary Herbals, with more than 15 years (and 1500 lectures!) in the natural products industry.

Homeopathy for Cold and Flu Season – October 18

Homeopathic remedies have a long history of use worldwide, but can they really help at this time of year? And are they okay to use with immune-supportive formulas? Tune in to this encore interview for the answers and some expert recommendations. Dr. Christophe Merville is the Director of Education and Pharmacy Development for Boiron USA.

Seasonal Wellness Shopping List – October 29

It's the time of year that we need to take extra good care of our bodies and specifically the immune system. Join us in exploring herbs and nutrients available at Whole Foods Market that may offer support. Malia Curran, MS, MPH is a nutrition consultant, speaker, and mom of two young children.
WIN IT!
To help prepare you for cold & flu season, Mommy Musings is giving away a $20 gift card to Whole Foods Market!
To Enter:
Leave a comment on the Whole Foods Cold & Flu Season Podcast Post-- Sharing what do yo do to boost your immune system naturally during cold and flu season? Then, come back here and post that you did so. (required)
Bonus Entries:
1. Subscribe to my feed (1 entry)
2. "Like" Mommy Musing on Facebook (2 entries)
3. Follow me on twitter @MommyMusings (1 entry)
4. Tweet about the contest (just click on the twitter bird below this post- May be done 1x daily)
5. Post contest on facebook (just click on the facebook symbol below this post, 1 entry)
6. Stumble any other post (1 entry per stumble)
7. Blog about the contest, leave comment with a link to your post. (10 extra entries)
8. Add my button (can be found at right —>) to your blog sidebar or blogroll. Leave a comment with your website. You may also add just a text link if you do not want to add the button. (10 extra entries)
Contest ends Wednesday, November 2, 2011. 1 winner will be chosen at random. US only.
**Valid comments will be rescued from SPAM**
Disclosure: Whole Foods Market is providing me with a gift card in exchange for sharing this information.