After a long day of flying I finally made it to Quebec City, Canada.
The city is more beautiful than I ever imagined. It's so French. I love it!
Tonight I touched snow for the first time.  It was sparkly, light, fluffy and magical! Totally worth the wait.  🙂
Hopefully tomorrow I will get to play in it.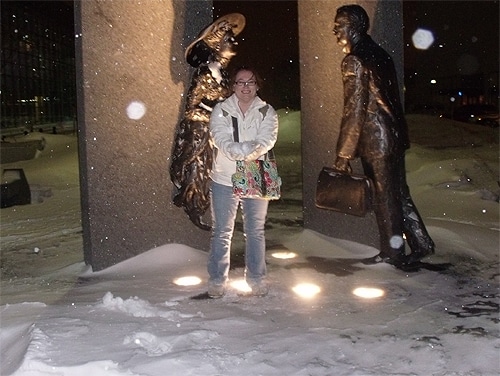 I didn't have much time to explore the city today, but I've got to tell you, the Hilton Quebec has a room with a view! This city is straight out of a story book.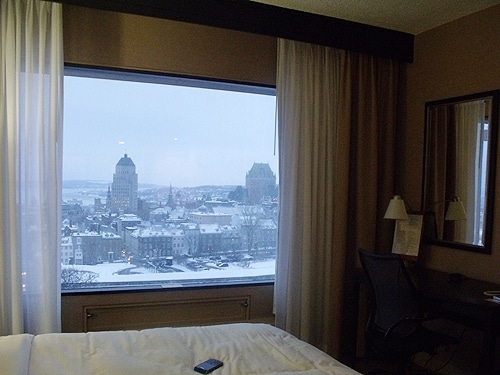 I have a full day planned tomorrow that includes a visit to Aquarium du Quebec, the Ice Hotel (Hotel de Glace) and a tour of downtown Old Quebec.
This is all before the real reason I am here, to celebrate the official opening ceremony of the Winter Carnival and then more of the Carnival activities.
I am so excited!
Please follow me this weekend as I tweet with the hashtag #quebeccity