This post is brought to you by Pennington Vertical Gardening Systems. All opinions are my own.
Dun, dun, dun.... it's time for the big reveal of my new Pennington Vertical Garden!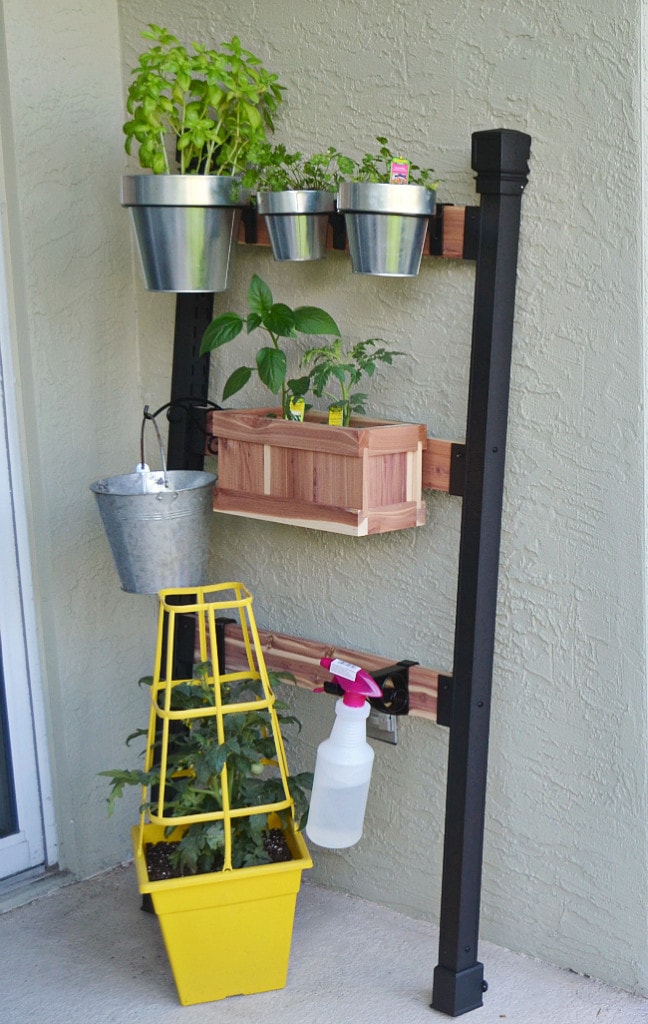 A few weeks back I introduced you to Pennington Vertical Garden Systems, shared a recipe for my famous marinara sauce, and hosted a giveaway for a $50 American Express gift card (Congrats Suzanne M!). My Vertical Garden from Pennington arrived shortly after and, at first glance, I thought I was in over my head. My husband and I aren't handy people. We live in a condo because we don't enjoy mowing lawns or fixing things. We don't even own a drill! 
After going over the directions online, step by step, I realized my vertical garden wasn't nearly as hard to assemble as I originally thought. I did need to get a few supplies, including said power drill and a tape measure, some marking tools, and drill bits (for mounting). I also came to the conclusion that I wasn't ready to hang my vertical garden on a wall, as it's intended— basically, I'm indecisive and I want to make sure I have the perfect spot for my garden before drilling holes in my walls (the Pennington Vertical Garden System can be used indoors or outdoors).
Ultimately, I decided to put the frame together and instead of anchoring it (again, as the system is intended), I just leaned it against the wall on our lanai. The Pennington Vertical Garden System has some weight to it, so it's not going to fall over easily. This was supposed to be a temporary solution until I see how my plants fair in partial sunlight, but I love the way it turned out.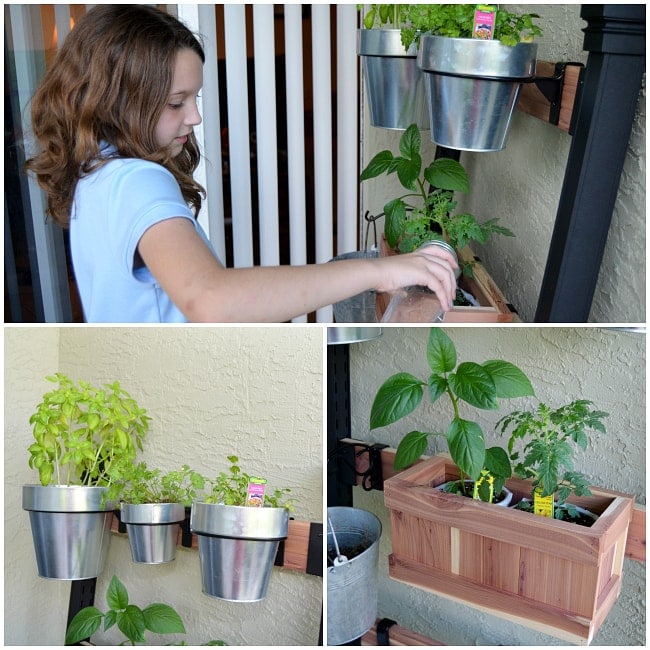 What I like most about the Pennington Vertical Garden is how easy it is to change things around. Pieces are sold individually so I can buy as my needs change. I want to get another wood plank for the bottom and either another planter box or additional tin pots to complete the look. I went to my local Home Depot and purchased basil, cilantro, parsley, jalapeno and tomato plants to start out with— there are so many possibilities for flowers, veggies and herbs; it's going to be fun changing up the look from season to season!
What do you think of my Pennington Vertical Garden? Is this something you could use?
Pennington Vertical Gardens partnered with bloggers such as me to help educate us all about their Pennington Vertical Gardening System products. As part of this program, I received compensation. They did not tell me what to purchase or what to say about the use of the products. Pennington Vertical Gardens believes that consumers and bloggers are free to form their own opinions and share them in their own words. Pennington Vertical Garden's policies align with WOMMA Ethics Code, FTC guidelines and social media engagement recommendations. A winner will be chosen by random and gift card fulfillment will be handled by a third party.