While at the D23 Expo in Aneheim, California last week, I got a sneak peek at one of the most innovative new products in kids' gaming-- Playmation!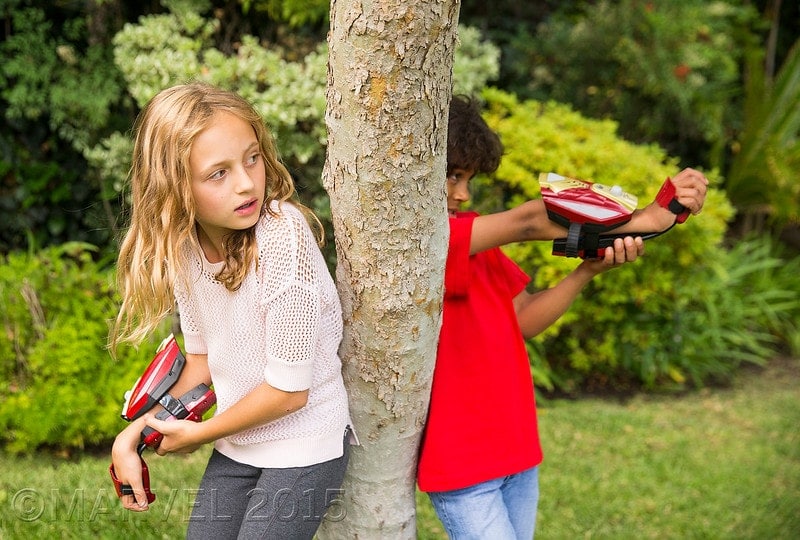 (Photo by Colin Young-Wolff/Invision for Disney/AP Images)
Playmation - Combining Physical & Digital Play
Playmation is the next step in the evolution of play, where digital gets physical and imagination becomes real. The groundbreaking system of toys and wearables uses smart technology to inspire kids to run around and use their imaginations, as they become the hero or heroine of stories from Disney, Marvel and Star Wars.
Here's a great video to get an idea on how Playmation works.
I love that physical movement is required to play one of the 25 missions in the starter pack. My daughter is really into video games, but I cringe at how much time she is sedentary in front of the computer or television screen. With Playmation, she'll be able to enjoy the action and adventure of completing missions and fighting "bad guys"  while getting up and moving around.
Playmation Marvel's Avengers is the first in a series of systems in development, and will hit shelves this October. At launch, the Playmation Marvel's Avengers Starter Pack will include five connected toys: one piece of Avenger Gear (Repulsor), two Power Activators and two Smart Figures – a Super Hero (Captain America) and a Super Villain (Iron Skull).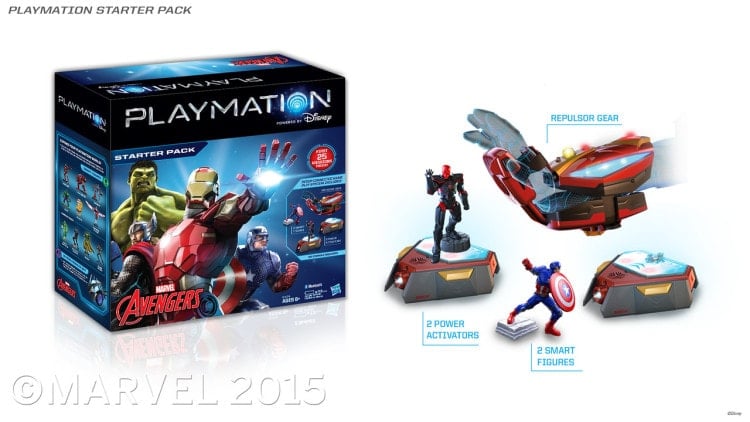 Getting started is easy, strap the high-tech Repulsor Gear onto your arm (it fits adults, too!) and listen closely to JARVIS as he takes you through the tutorial on how to control your new Gear, inspired by Iron Man technology. Other Playmation Marvel's Avengers connected toys that work with the Starter Pack will also be available separately for purchase at launch, with more on the way.
Playmation Marvel's Avengers will hit shelves this October at Disney Stores, disneystore.com and mass retailers nationwide (US and Canada). Star Wars and Disney Frozen systems are currently in development for 2016 and 2017. Each will use a range of technologies to create a system based on the different ways that kids play and experience their favorite stories and characters from that franchise.
I have a feeling Playmation is going to be a hot Christmas item this year, so if you have a child who would enjoy this new type of play, be sure to pick up the starter set close to its release!
For more information, visit www.playmation.com.
Special thanks to Walt Disney Studios for hosting me at the D23 Expo in Aneheim, California.