This is a sponsored post written by me on behalf of Breyers. All opinions are 100% mine.
If you ask my daughter what her favorite flavor ice cream is, she'll say vanilla. I always thought that was a funny answer for a kid, with so many other combinations on the market, but I suppose she's just a purist who knows what she likes. And I have to admit, a scoop of vanilla ice cream, made with real vanilla beans, is all I really need to satisfy my sweet tooth.
When it comes to vanilla ice cream, there's only one brand I buy— Breyers.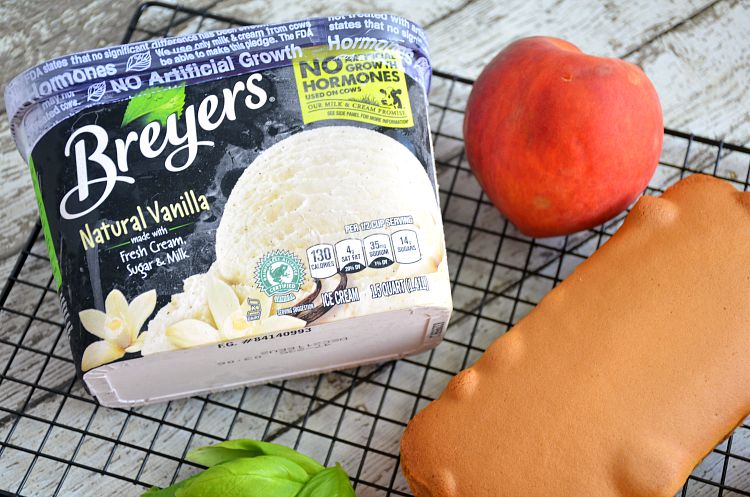 I choose Breyers because of the quality of ingredients. Breyers Natural Vanilla is made with fresh cream, sugar and milk, and sustainably farmed, Rainforest Alliance Certified™ vanilla beans. Plus, Breyers now sources milk and cream from cows not treated with artificial growth hormones!*
It's no wonder that Breyers Natural Vanilla is America's No. 1 vanilla ice cream, and now parents, including myself, have even more reasons to feel good about serving it to their family.
Breyers Recipes by 

Chef Antonia Lofaso

 

Breyers has partnered with Chef Antonia Lofaso to create 5 fun, family-friendly recipes featuring Natural Vanilla to encourage family moments together, including delicious Pound Cake and Peaches Sundaes, Tropical Ice Cream Sandwiches, Toasted Almond and Vanilla Arancini, Stars and Stripes Sundaes and Banana Pudding.

Because there's an abundance of fresh peaches in my area, my family chose to make Pound Cake and Peaches Sundaes with Breyers Natural Vanilla ice cream.

We love the flavors of peaches and cream, and this recipe captures all of them in an easy to make summertime dessert. The whole family agreed that it was delicious, and tasted like a deconstructed peach cobbler ... YUM!
Pound Cake and Peaches Sundaes Recipe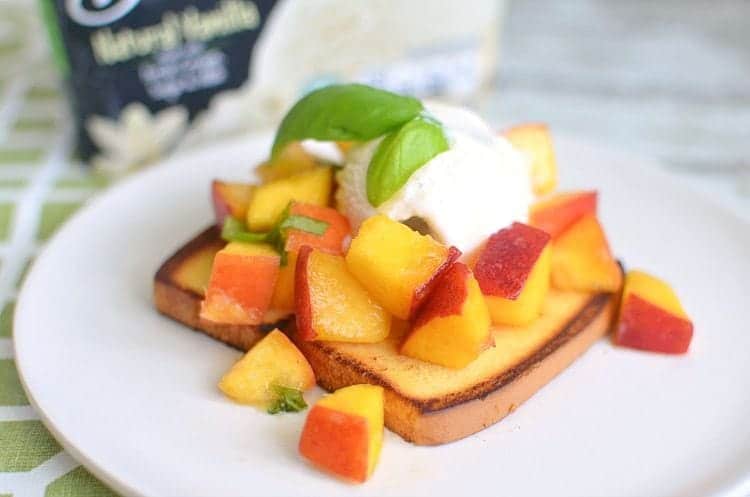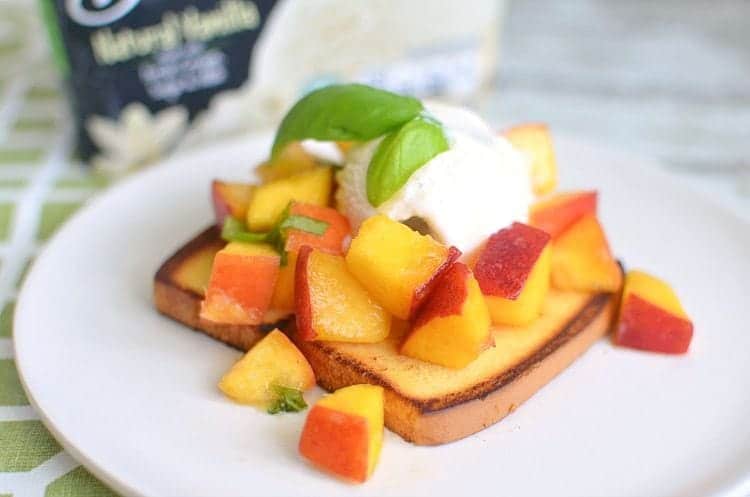 Chef Antonia Lofaso's Pound Cake & Peaches Sundae
Ingredients
2

fresh peaches

diced

2

Tbsp.

fresh lemon juice

1

Tbsp.

granulated sugar

2

tsp.

thinly sliced fresh basil leaves

4

¼-inch thick pound cake slices

1

cup

Breyers® Natural Vanilla Ice Cream
Instructions
Mix peaches, lemon juice, sugar and basil in a small bowl.

To make each sundae, place a slice of toasted pound cake on a plate, then top with a ¼ cup scoop of Breyers® Natural Vanilla Ice Cream and cover generously with macerated peaches.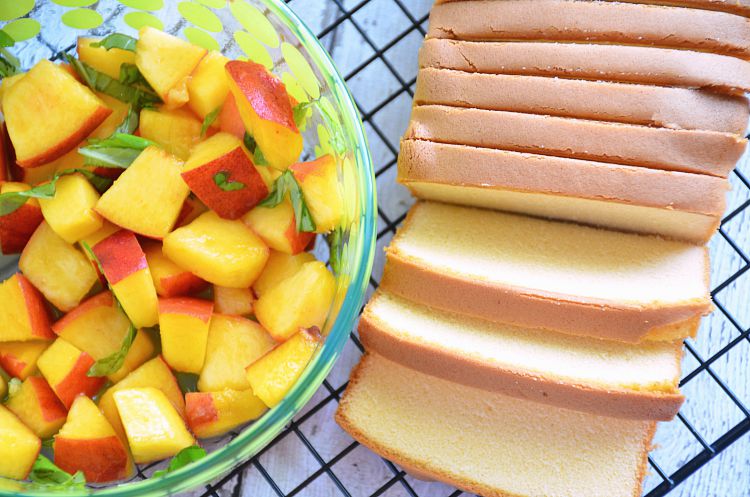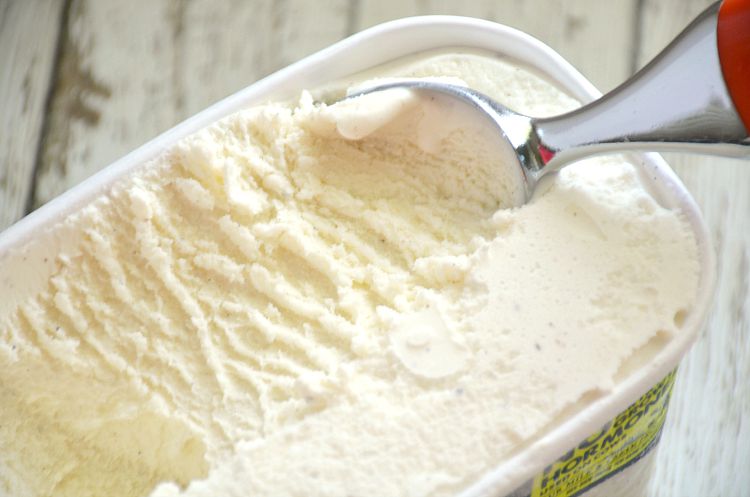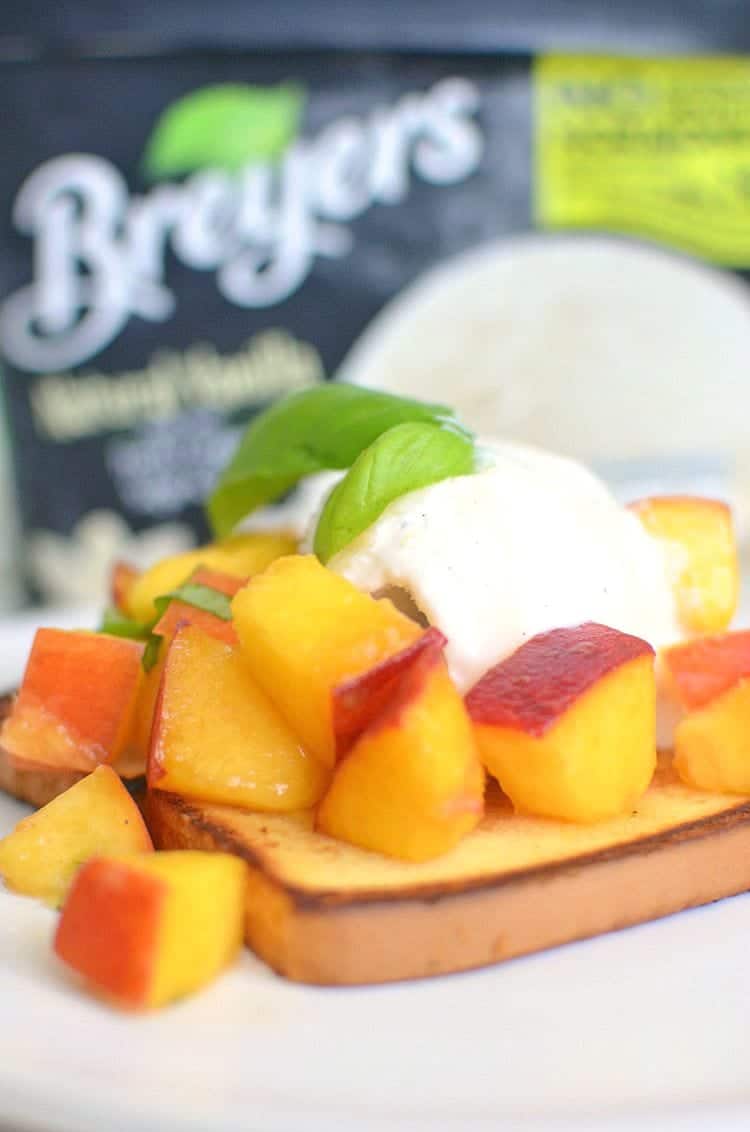 For nutritional information visit the original recipe for Breyers pound cake and peaches sundaes.
 Breyers products are available in grocery stores nationwide for a suggested retail price of $3.99 - $5.99.
​Visit www.Breyers.com for more information on Breyers Natural Vanilla as well as additional recipes by Chef Antonia Lofaso. And check out Breyers on Pinterest, Breyers on Twitter, and Breyers on Facebook for more great recipe ideas.
*Suppliers of other ingredients such as cookies, candies & sauces may not be able to make this pledge. The FDA states that no significant difference has been shown between dairy derived from rBST-treated and non-rBST-treated cows.