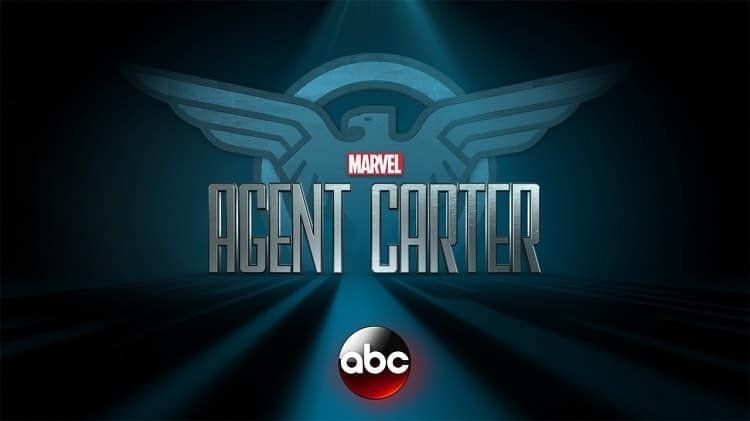 A few months back I had the good fortune to go be behind the scenes on the highly guarded set of ABC's Agent Carter. Just about everything having to do with Marvel is top secret, so it was a real honor to be able to chat with Agent Carter's Executive producers Louis D'Esposito (Co-President of Marvel Studios) and Jeph Loeb (Marvel's Head of TV) before screening a few clips from the new series. I will have more details (with pictures!) of my time on set next week, but first here's a bit of background info on Marvel's new heroine, and a few reasons why you should watch Agent Carter on ABC (premieres tonight at 8pm EST!).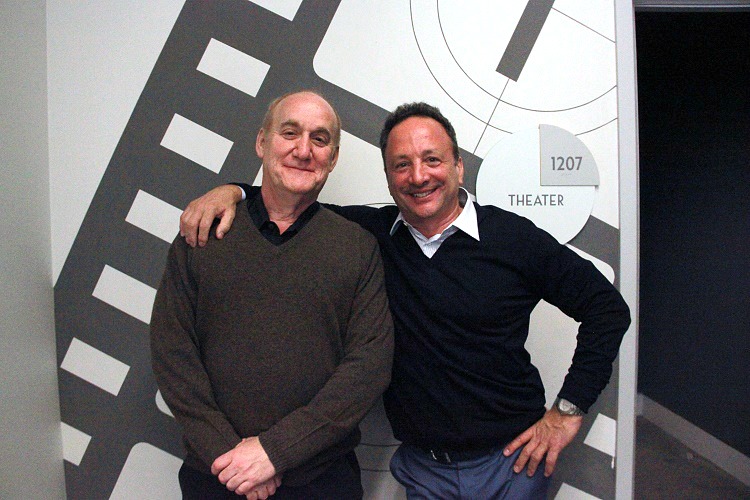 Who is Agent Carter?
"Marvel's Agent Carter," starring "Captain America's" Hayley Atwell, follows the story of Peggy Carter. It's 1946, WWII has ended and peace has dealt Peggy Carter a serious blow as she finds herself marginalized when the men return home from fighting abroad. Working for the covert SSR (Strategic Scientific Reserve), which eventually lays the groundwork for  the beginning of S.H.I.E.L.D. Peggy must balance doing administrative work and going on secret missions for Howard Stark all while trying to navigate life as a single woman in America. Through all this she is still mourning the love of her life – Steve Rogers. Inspired by the feature films "Captain America: The First Avenger" and "Captain America: The Winter Soldier," along with the short "Marvel One-Shot: Agent Carter" (special feature on Iron Man 3 Blu-ray).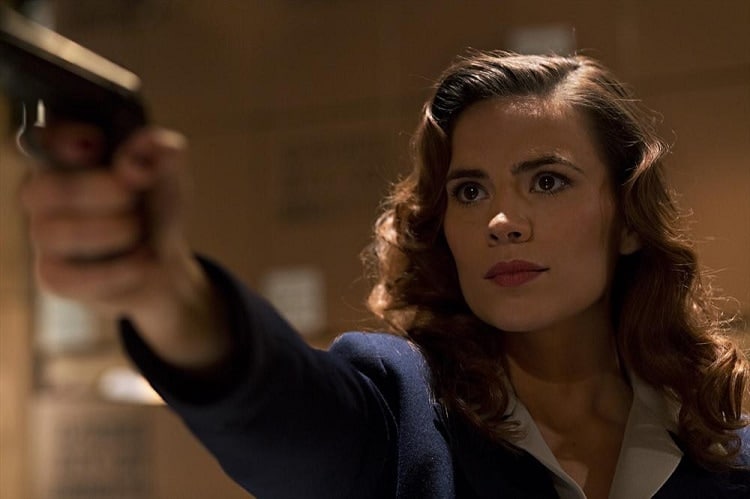 Timeline of Agent Carter
The show picks up not long after Cap and his supposed demise in "Captain America: The First Avenger,". The show includes new characters as well as appearances by familiar ones, such as Howard Stark himself, Dominic Cooper. We're going to see the beginnings of S.H.I.E.L.D. and how it came to be. There has been a lot of info (Easter Eggs if you will) dropped casually in Marvel's Avengers and Marvel's Agents Of S.H.I.E.L.D. about the exploits of Peggy Carter and now we're going to get to see them for ourselves. It's acting as a bridge/gap between the fall and spring seasons of Marvel's Agents Of S.H.I.E.L.D. one could assume that there will be some crossovers there as well.
Why You Should Watch Agent Carter
First of all, Hayley Atwell is amazing as Agent Carter. She is the embodiment of the warrior/woman that Marvel is so good at portraying. The production values are blockbuster worthy and from the previews, it looks absolutely action-packed. Although it will fit squarely into the Marvel Universe, it won't matter if you haven't seen any of the previous films to understand the storylines or what's going on in the series. Also, the show is being run and supervised by Michele Fazekas and Tara Butters who are both fantastic. They were responsible for one of the most brilliant television shows of the early 2000's, Reaper.
Agent Carter kicks off tonight with a two-hour premiere at 8pm EST on ABC!
https://www.facebook.com/AgentCarterTV
https://twitter.com/AgentCarterTV(#AgentCarter)
http://agentcarterabc.tumblr.com
http://www.pinterest.com/agentcarterabc
https://plus.google.com/+AgentCarter
http://abc.go.com/shows/marvels-agent-carter