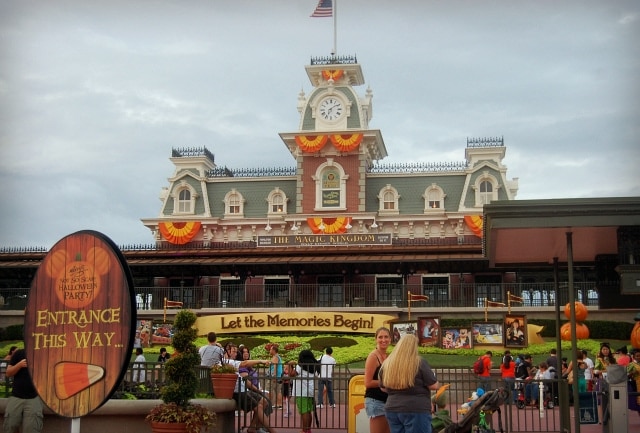 Last Friday night, my daughter and I attended our sixth Mickey's Not So Scary Halloween Party at the Magic Kingdom— we've been almost every year since she was two years old! I think that says something for this event, which is one of our all-time favorites.
My daughter and I had a blast, as always, and I thought Disney kicked up the event a notch with more characters, decorations, and epic amounts of fog from the fog machines ... to give the park and even spookier look!
I could go on and on in an even longer post on what makes MNSSHP so great, but it would be much more fun to show you through some of my pictures from the 2012 event. Here are seven reasons why you should attend Mickey's Not So Scary Halloween Party with your family:
The Costumes
My daughter LOVES dressing up for Mickey's Not So Scary Halloween Party. Since we attend the event early every year (always one of the first dates) she gets to wear her costume a full month in advance of Halloween.  This makes me happy because she gets more use out of the costume and it's fun to see her get so excited about dressing up! This year she went as Lagoona Blue from Monster High.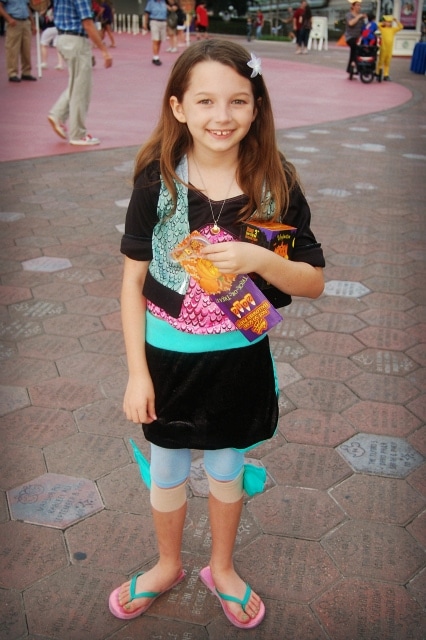 My niece also attended her first party (my sister went 9 months pregnant last year!) and went as Rapunzel from Tangled.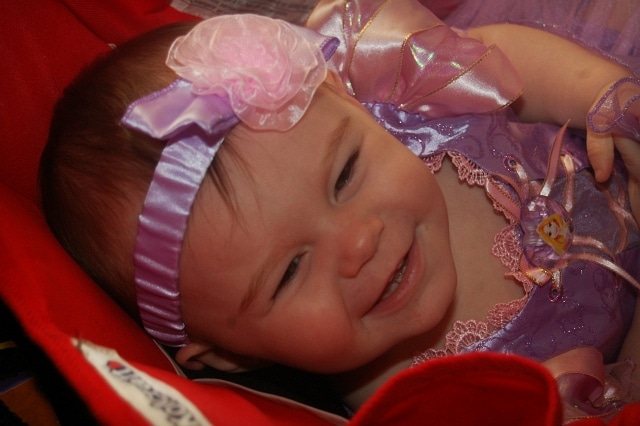 Dressing up is not required, but I would encourage it. Keep in mind, Florida is still hot and muggy in September and early October, so you might want to bring a backup outfit if your child has a costume with a lot of fabric. Abby, my niece, was over that princess dress by the end of the night!
The Candy
If you want candy, Mickey's Not So Scary Halloween Party has candy-- And there's no limit on how much you can take home with you! Each guest is given a trick-or-treat bag as they enter the park (yes, even adults!), and various treat stations are scattered around the park to fill up at.
My favorite treat stop is inside Pinocchio Village Haus for the Werther's Caramel Apple Filled Hard Candies. These candies made their debut last year at the 2011 party and I am so happy they returned. I may or may not have many extra trips through this line 😉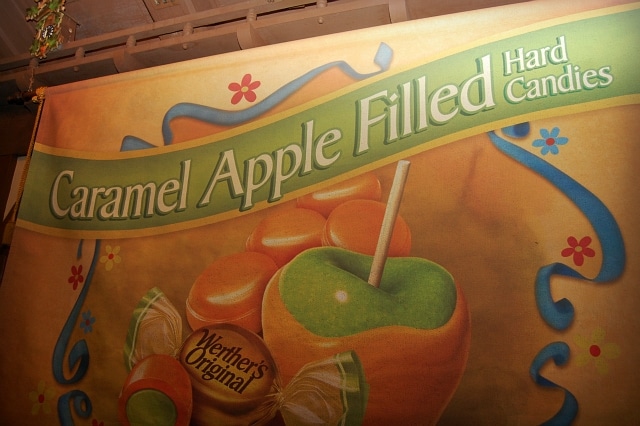 Some of our loot-- we actually had more chocolate this year than I remember from previous years. Other new additions were Peeps...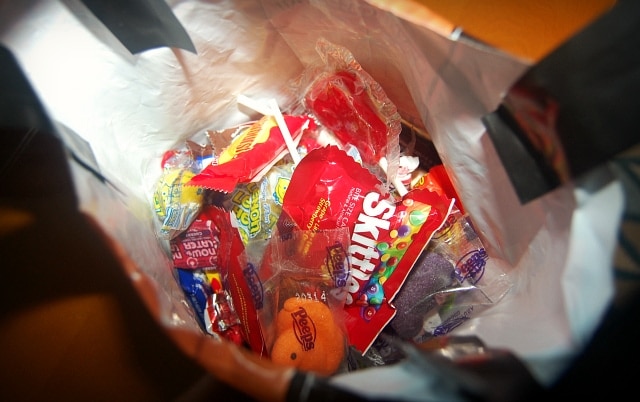 and Chiquita bananas!! After walking the park for a couple of hours, these bananas provided some much-needed nutrition.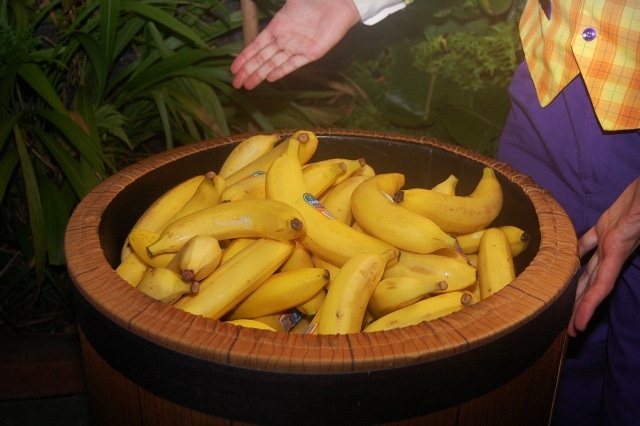 The Characters
I love seeing the Disney characters dressed up in their Halloween costumes. I noticed MANY more villains out for photos this year, but we didn't stop for pictures. MNSSHP is the time to do meet & greets because most of the character seen during the party don't normally make appearances in the Disney parks during regular hours.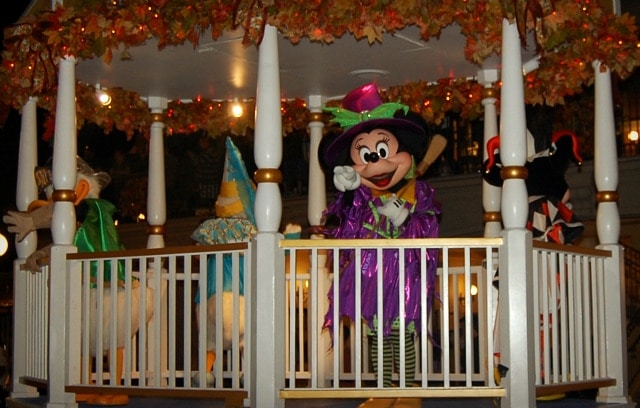 The Decorations
No explanation necessary -- it's just fun to see the park with a new look!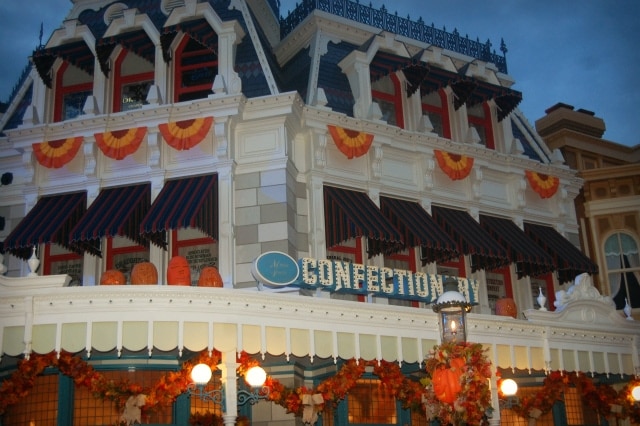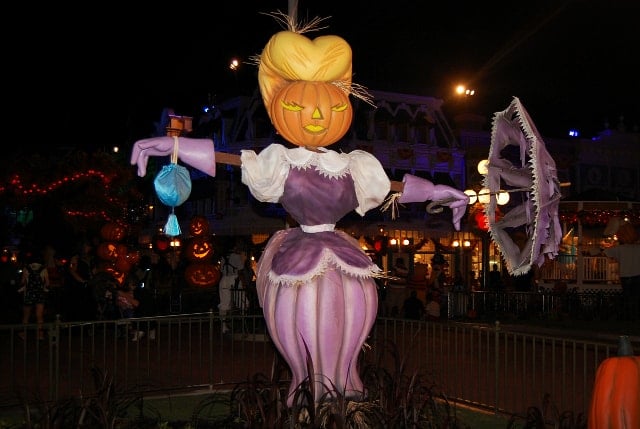 The Attractions
Seriously -- if you want to ride the rides ... this is the time to do it! We walked on to every ride open in the park, including Space Mountain! I know I've said this before, but this is worth the price of admission alone.
Here's some of that fog I was telling you about in front of Pirates of the Caribbean -- spooky, right?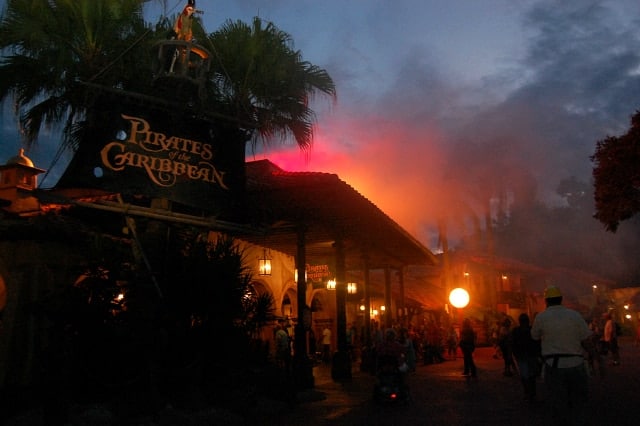 Even the dueling Dumbo ride at Storybook Circus in the new Fantasyland was a walk-on!
Which is very cool at night, by the way.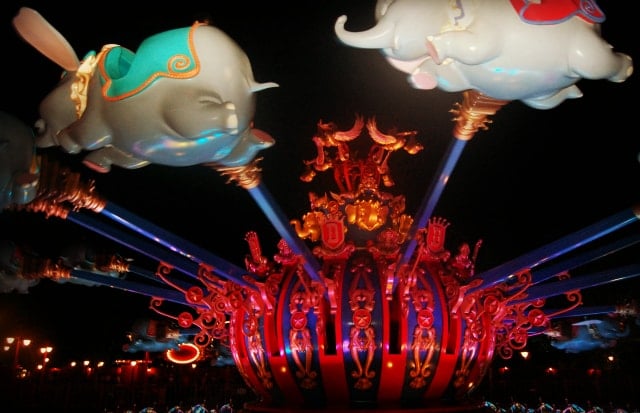 The Parade
There haven't been too many changes to the Boo to You! Parade over the years, but I think I like it that way. This parade is one of my favorites and if you need a tip on where to view it, sit on the sidewalk at the entrance of the park across from the train station. You'll be the last one to see the parade, but you're very close to the exit! Most people forget that the parade comes through here.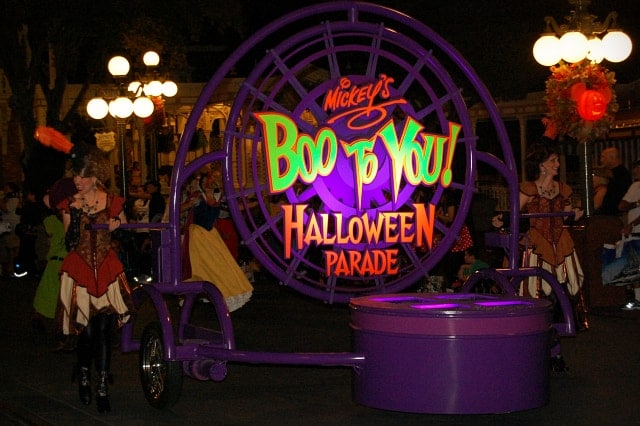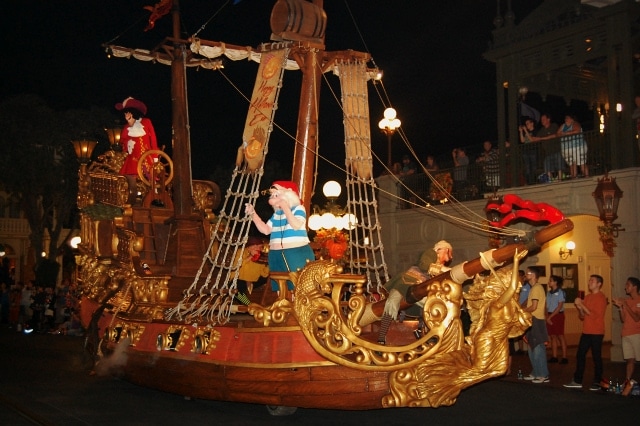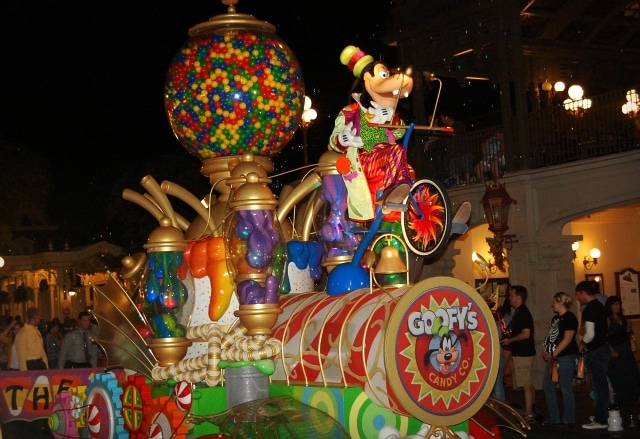 The Price
The best thing about Mickey's Not So Scary Halloween Party is the price.  Tickets start at just $50.95 for children, and $55.95 for adults, when purchased in advance (plus tax). That's a considerable savings over a 1-day base ticket to the Magic Kingdom with the added benefit of costumes, candy, additional character meet & greets and rides without wait times! Another bonus is the park closes down to regular guests at 7:00 pm, so you have five hours of park time (the party ends at midnight) without excessive crowds or heat from the sun. Really, it's the best time to visit the Magic Kingdom!
Helpful links:
Mickey's Not So Scary Halloween 2012 Party Dates:
September: 11, 14, 18 21, 25, 28, 30
October: 4, 5, 8, 11, 12, 14, 16, 18, 21, 22, 23, 25, 28, 30 and 31
November: 2
For more information or to purchase tickets visit www.disneyworld.com/halloween.
Special thanks to Walt Disney World for providing media tickets to my family. All opinions are my own.