Get the delicious flavor of s'mores at home with this No-Bake S'more Pudding Pie Recipe. This post is brought to you by TruMoo. All opinions are my own.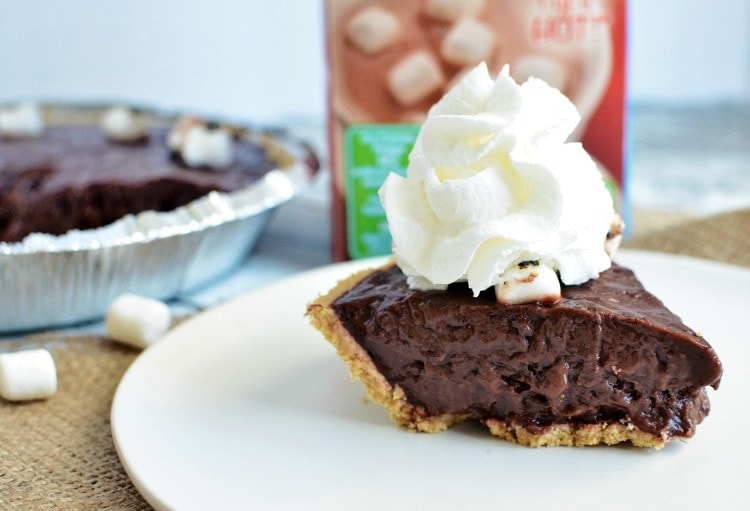 It may feel like the winter is over here in Florida, but we're stretching out the season for as long as possible in my home. My daughter and I love snuggling up on the couch together with a cup of hot chocolate, and sometimes we even build pillow forts and pretend we're camping in an igloo! I always feel like we're spending more quality time together when we do little activities like these at home  ... What are your favorite indoor activities?
If you're wondering what Americans' favorite winter activities are, watching movies tops the list, followed by reading books and playing games. The top outdoor wintertime activity for Americans is building a snowman, followed by starting a snowball fight and sledding (sadly, we can't do any of these in Florida). And nearly 70 percent of Americans agree that hot chocolate is the drink that reminds them most of their childhood.
I completely agree that hot chocolate is synonymous with childhood, and thankfully it's one of my daughter's favorite beverages (she enjoys chocolate milk both hot and cold). We've been drinking TruMoo for a few years now, and love the convenience and flavor.
A few weeks ago we discovered limited edition Chocolate Marshmallow TruMoo and had to try it out. If it was possible to love TruMoo even more, this was it — Limited Edition TruMoo Chocolate Marshmallow milk combines your favorite chocolate and marshmallow flavors into one ready-to-serve drink — it's like s'mores in a cup!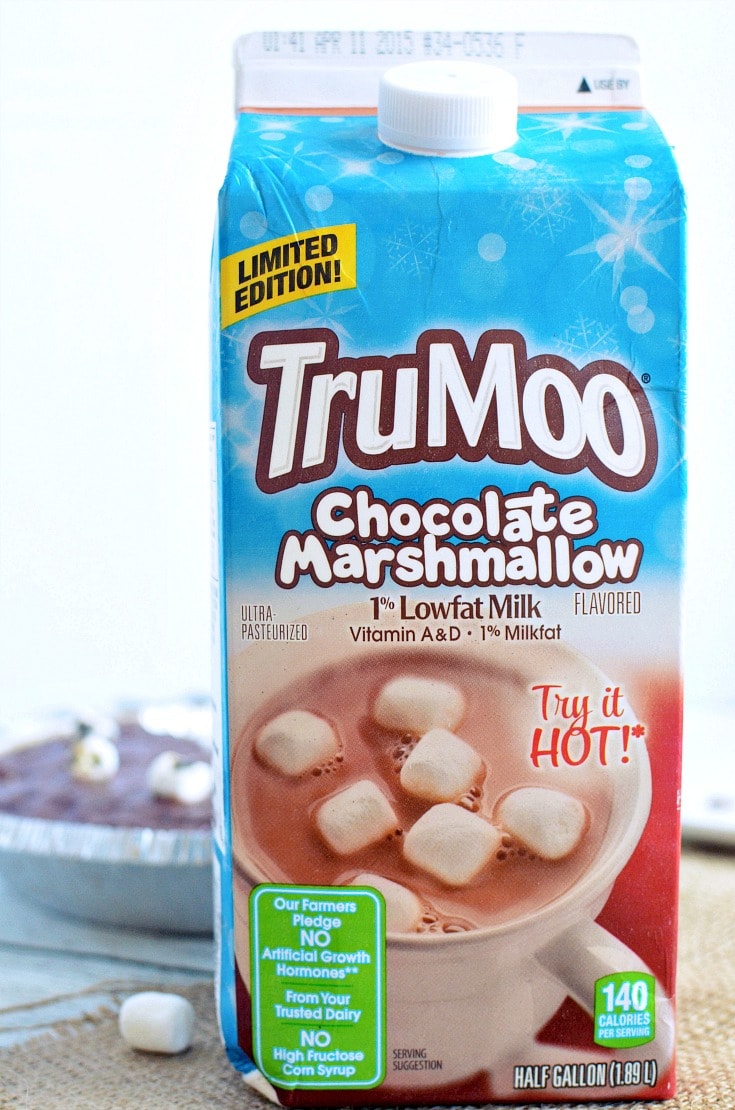 Like regular TruMoo, TruMoo Chocolate Marshmallow milk is made with wholesome, low-fat white milk, no artificial growth hormones or high fructose corn syrup, and is brought to you by your trusted local dairy.
We've been drinking Chocolate Marshmallow TruMoo both hot and cold, but I thought it would also be fun to use it in one of our favorite dessert recipes, no-bake pudding pie, to bring out the delicious flavor of s'mores.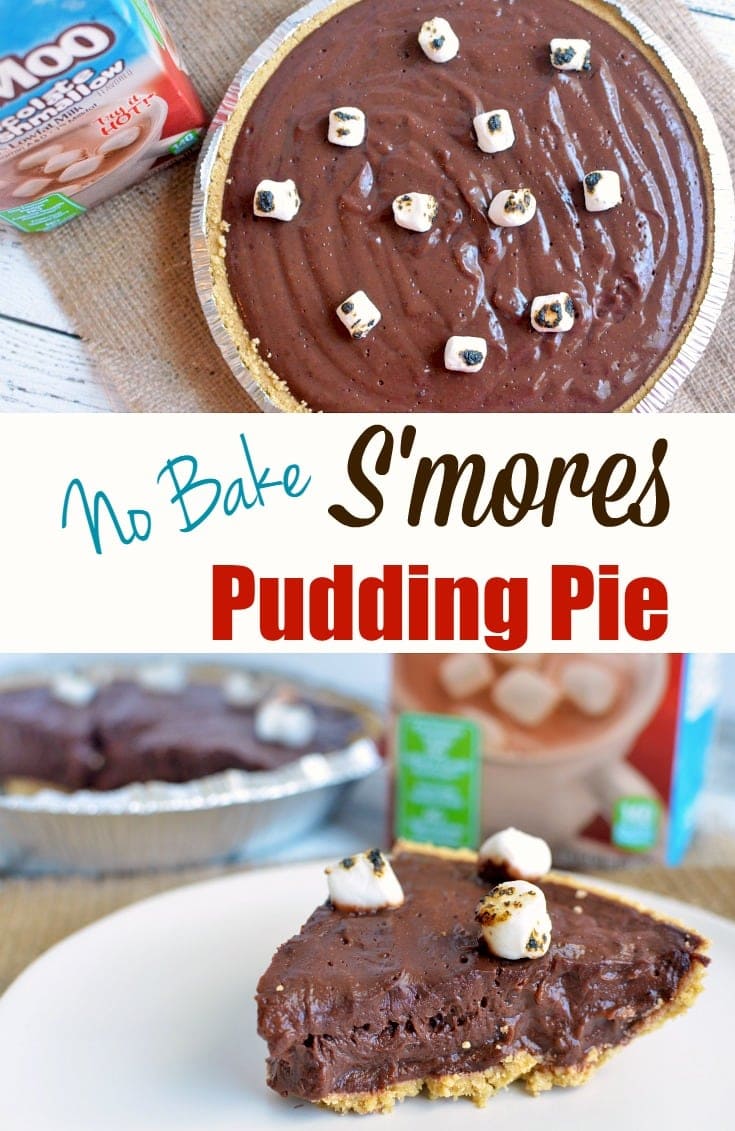 No-Bake S'mores Pudding Pie Recipe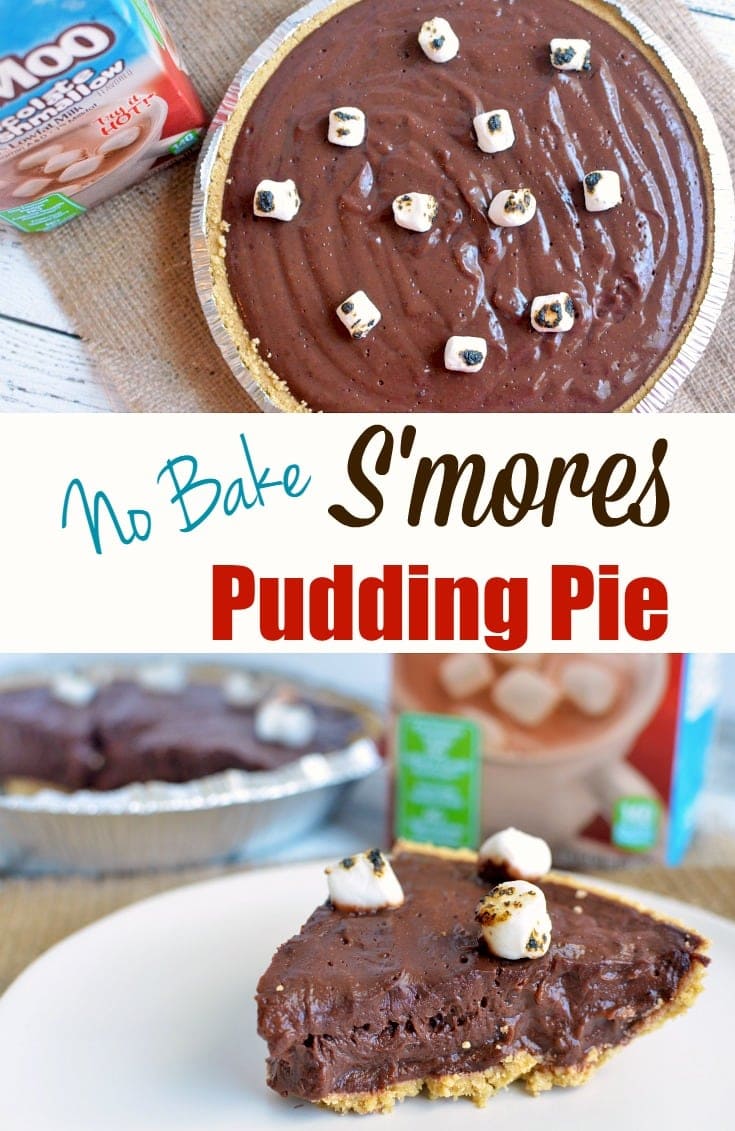 No-Bake S'mores Pudding Pie Recipe
Ingredients
2

packages instant chocolate pudding mix

4

cups

Chocolate Marshmallow TruMoo

1

ready-made graham cracker crust

Mini marshmallows

Whipped cream
Instructions
In a large bowl, combine instant chocolate pudding mix with Chocolate Marshmallow TruMoo milk. Stir for 2 minutes.

Pour pudding mix into pre-made graham cracker crust.

Refrigerate for at least 3 hours, or overnight.

Top pudding pie with mini marshmallows (feel free to burn the edges a little bit to get even more s'mores flavor) and serve with whipped cream.
For more information about Limited Edition Chocolate Marshmallow milk or other TruMoo flavored milk varieties, visit www.TruMoo.com. You can also find TruMoo on Facebook, Twitter and Pinterest.
Other Posts You Might Like