I've had quite a few pinch-me moments over the years, but just when I think nothing can top attending a Hollywood premiere or flying to a tropical locale, an email comes through my inbox from 20th Century Fox inviting me to Las Vegas to interview AMY SCHUMER and GOLDIE HAWN for their new movie SNATCHED.
JAW DROPPED.
I couldn't reply YES fast enough.
What happened next was a whirlwind. I hopped on a plane to Vegas to meet up with some of my best blogging friends for an epic 48 hours. The highlight, of course, was an intimate interview with Amy and Goldie. Second highlight? Interviewing director Jonathan Levine and producer Paul Feig (who has a hand in many of my favorite comedies!).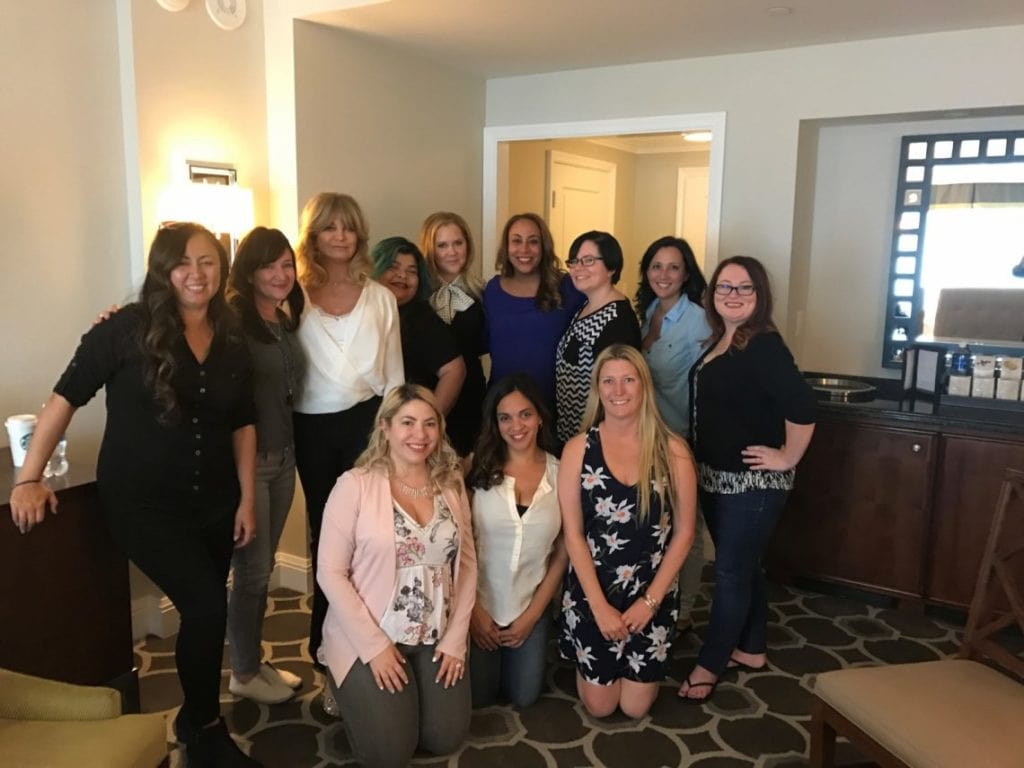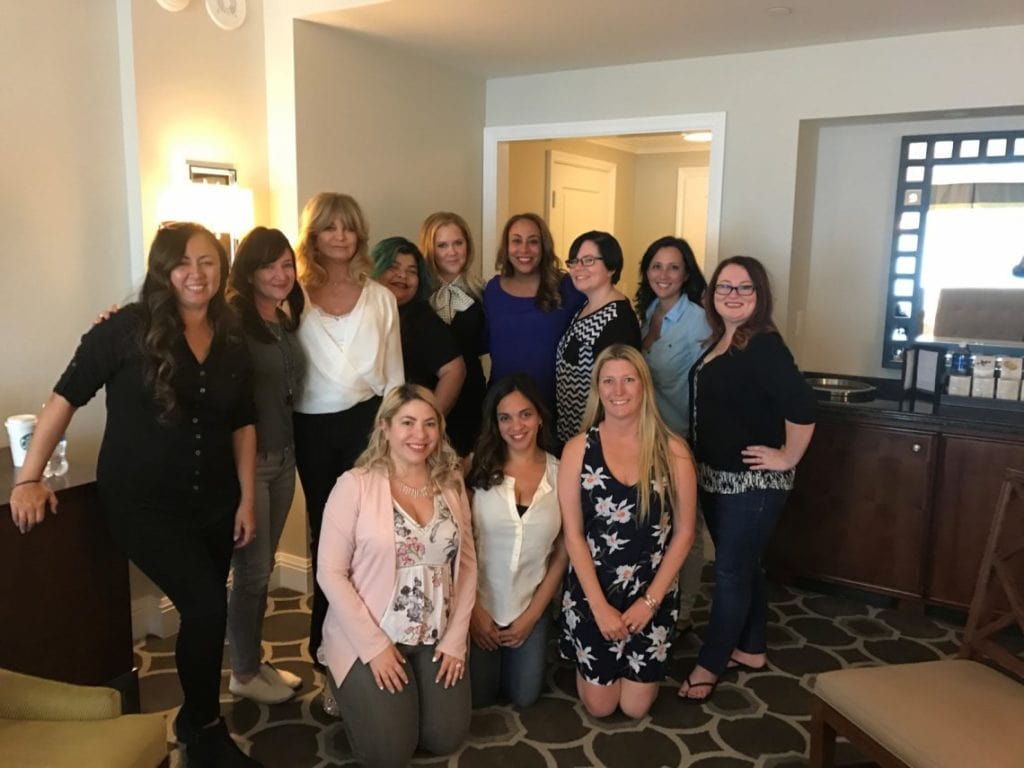 I walked away from the interviews with the notion that Snatched is more than just another comedy. As much as we laughed, we also cried. I can't wait to see SNATCHED in its entirety when I take my mom to the movies for Mother's Day weekend.
[otw_shortcode_divider margin_top_bottom="30" text_position="otw-text-left"][/otw_shortcode_divider]
After her boyfriend dumps her on the eve of their exotic vacation, impetuous dreamer Emily Middleton (Amy Schumer) persuades her ultra-cautious mother, Linda (Goldie Hawn) to travel with her to paradise. Polar opposites, Emily and Linda realize that working through their differences as mother and daughter - in unpredictable, hilarious fashion - is the only way to escape the wildly outrageous jungle adventure they have fallen into.
Amy Schumer and Goldie Hawn star in the new comedy adventure SNATCHED, which also features Ike Barinholtz ("Neighbors"), Wanda Sykes ("Bad Moms") and Joan Cusack ("Working Girl").
 [otw_shortcode_divider margin_top_bottom="30" text_position="otw-text-left"][/otw_shortcode_divider]
5 Reasons to Get SNATCHED this Mother's Day
It's Goldie Hawn's first film in 15 years
Goldie, why did you want to take on the role?
Goldie Hawn: I wanted the role to take on me, because it was a perfect situation. I've been away from movies for a while, and I really was ready.
But the truth is, there's very little stuff out there for women of a certain age. And when this came about, it was a dream come true, meeting Amy, who had a sensibility, a similar humor, the ability to make you laugh and cry, sometimes at the same time. It's a gift, and it's a talent.
And it's a part of being able to tell a whole story, not just jokes, not just laughs, not just a silly comedy, but something that actually could say something. I was stimulated by that, and also the process in which it takes to get there.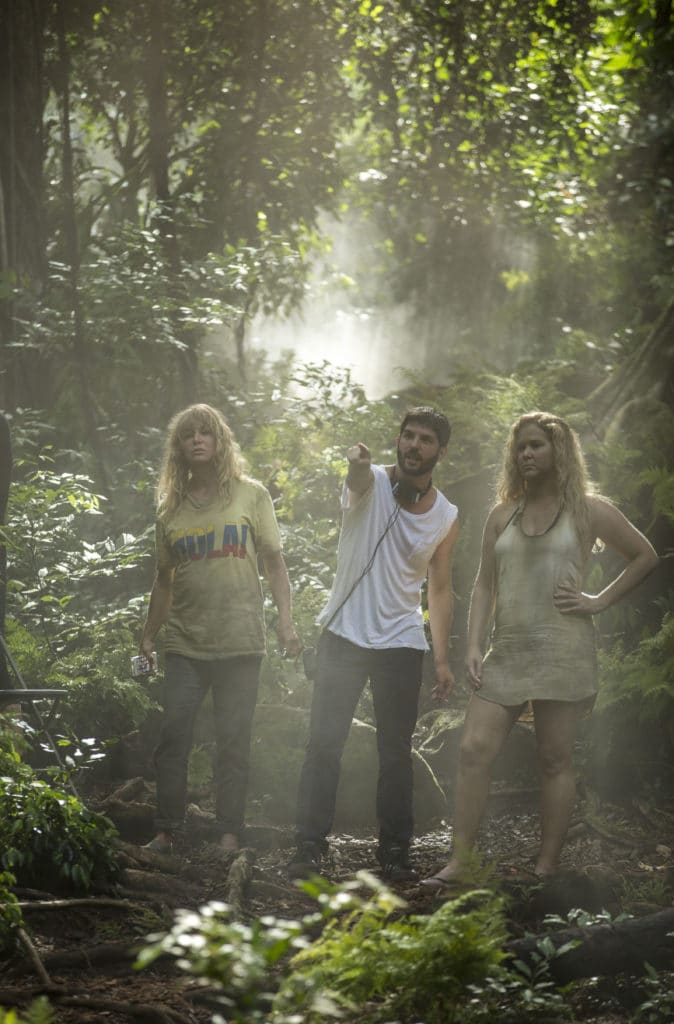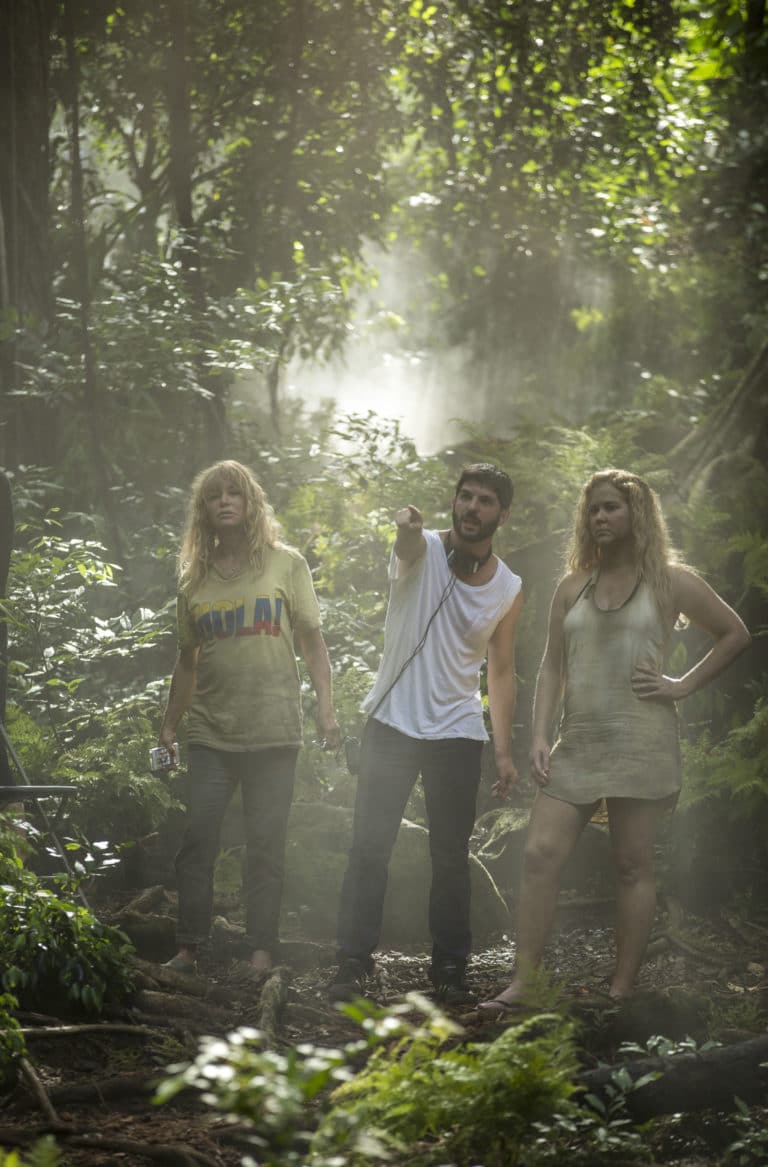 The chemistry between Amy & Goldie is unreal
Jonathan Levine: This chemistry is unreal. And it's such a special opportunity to be able to bring Goldie back after all this time. And just to see the two of them together, it felt like a very, very special kind of meant to be thing.
Paul Feig: We filmed a chemistry read with them where they just were doing things together. And when those dailies, the footage came to us, I couldn't believe it. I mean, literally, they could be mother and daughter. I've never seen that both physical and just emotional connection. It was really exciting, because then you were just like, "Okay, this movie makes total sense now."
Jonathan Levine: And it wasn't just seeing the two of them together. It was actually seeing the way Amy lit up around Goldie too. It was so incredible because she's such a fan of Goldie's. And she had read Goldie's book. So, it was awesome.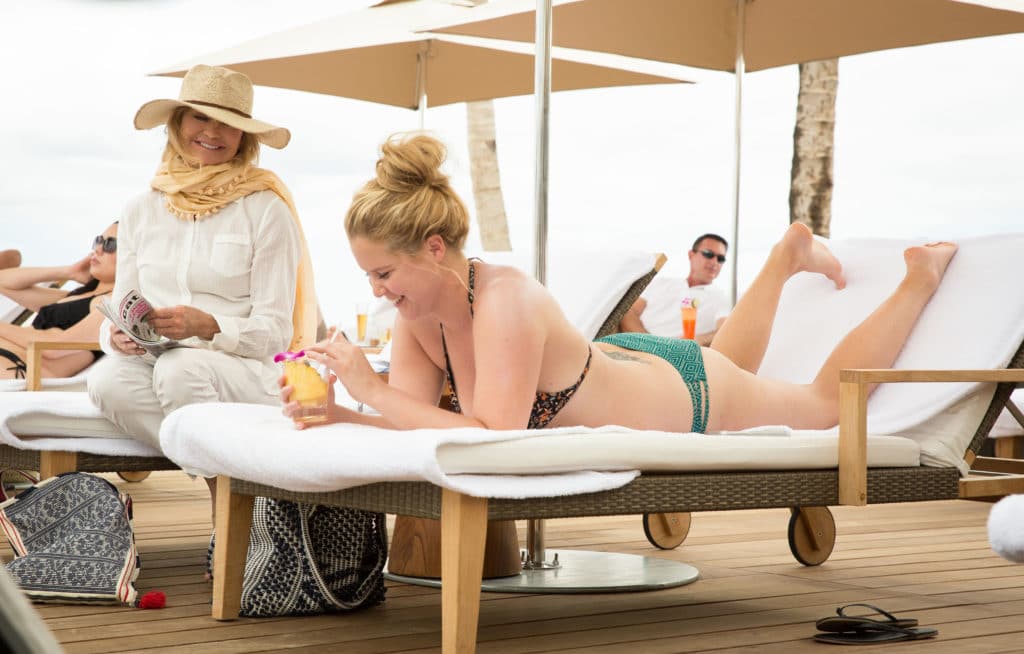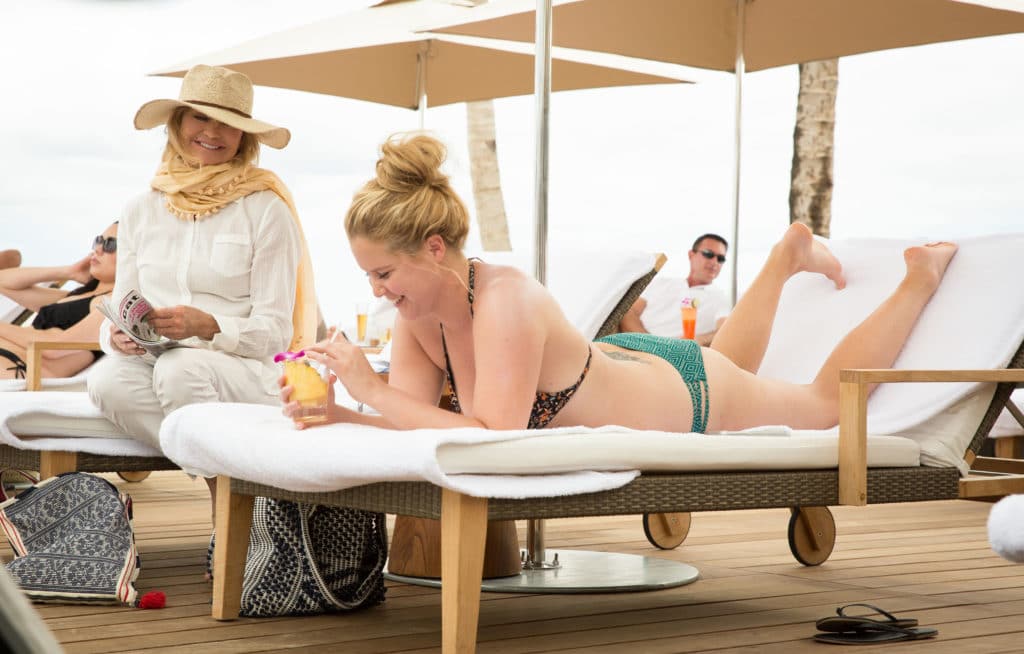 Amy wanted Goldie from the beginning
Amy Schumer: I was on a plane cross country, and Goldie was on the plane. And I was just like, "Oh, my God," because she's my number one. My whole life she was my favorite actor, everything.
I'd already read the script, and I knew I wanted it to be us. I didn't want to go up to her on the plane, so I went up to her in the terminal after the flight, and I introduced myself. I was like, "There's this movie, and I would really love for you to play my mom in it."
It's a mother-daughter story that will make you laugh & cry
Paul Feig: I always want to have fun, positive portrayals of women on screen. And that's what was so exciting about this, the fact that it's a mother-daughter story, because you don't see those stories told that often.
We really want this movie to be pro mom.  You know, Amy's the girl who's not quite growing up.  But, we have great sympathy for mothers.  And just the idea that here's mom, yes, stuck in a rut, but the terrible thing we do when we're younger, just like put all this baggage on a mom and think she's this and that. There's a nice scene right in the first act where they're off on vacation together, and they see this older man with this really young woman walking around.  And Goldie's divorced, and she makes some joke about, "Well, I didn't realize they had a daycare center here."  And Amy laughs with her.  And it's a very warm moment.
That, to me, was like the defining moment.  That was the first day of the shoot.  I was like, "Oh, this is so great," because it's not just like, mom's an asshole, and then she wins in the end.  You have such empathy for this relationship that they have.  And that warmth, because of that chemistry that they have just carries through through the whole movie.  And it's really exciting to watch.
Jonathan Levine:  And as much as the movie is sort of told from the daughter's perspective, I think you empathize with the mother more than anything.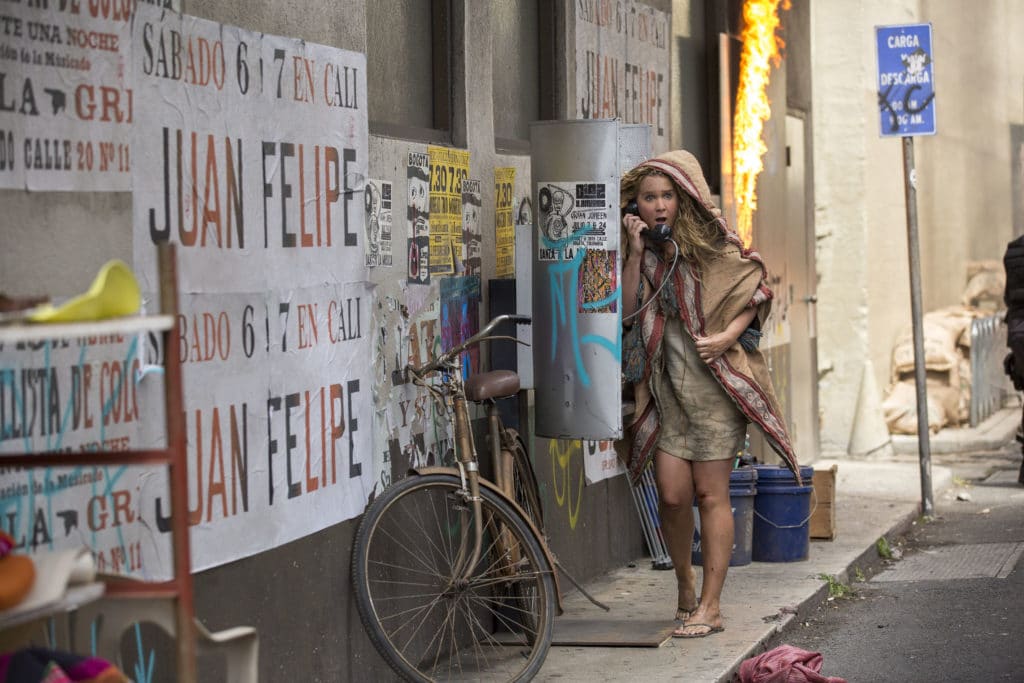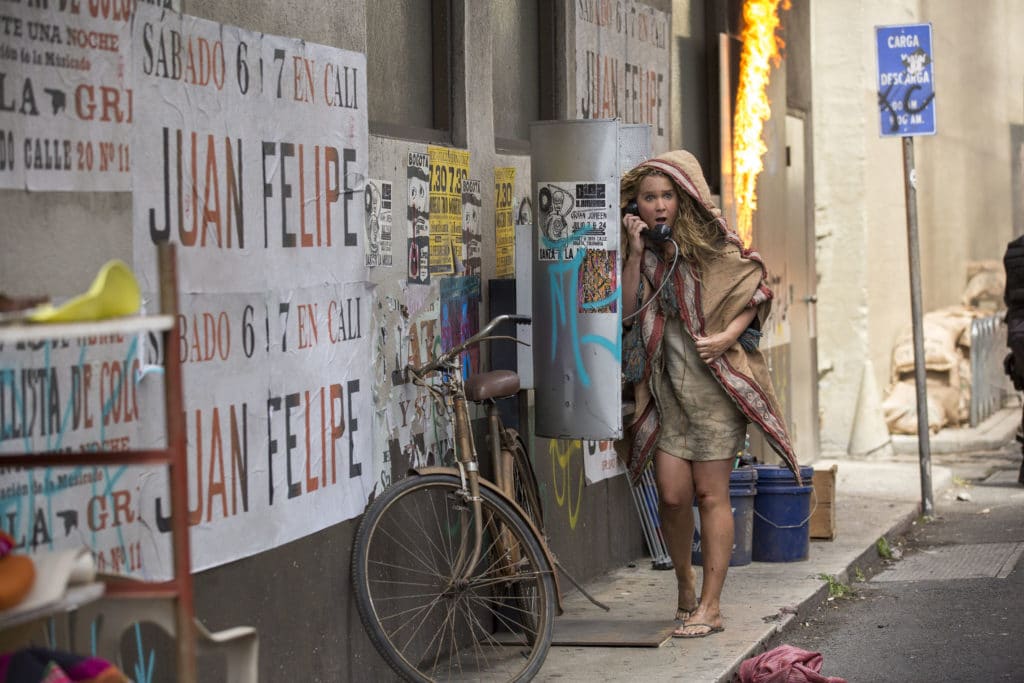 It was written by three women... so you know it's legit
SNATCHED was written by  Katie Dippold, Amy Schumer, and Kim Caramele.
Paul Feig: Amy Schumer had written the script based loosely on her experiences with her mom, who had gone through a divorce and all this. And it was just such a funny script, but I didn't have time in my schedule to do it. But we really loved it. And then that's when Jonathan came on.  And we're such big fans of Jonathan that it was a really good match.
Jonathan Levine:  And I was very excited to work with Amy.  I loved Trainwreck.  I loved Katie Dippold's writing and her work with Paul.  And the script I read was just fantastic and had this great kind of mother-daughter relationship at the heart of it.
Snatched is in theaters May 12, Mother's Day Weekend!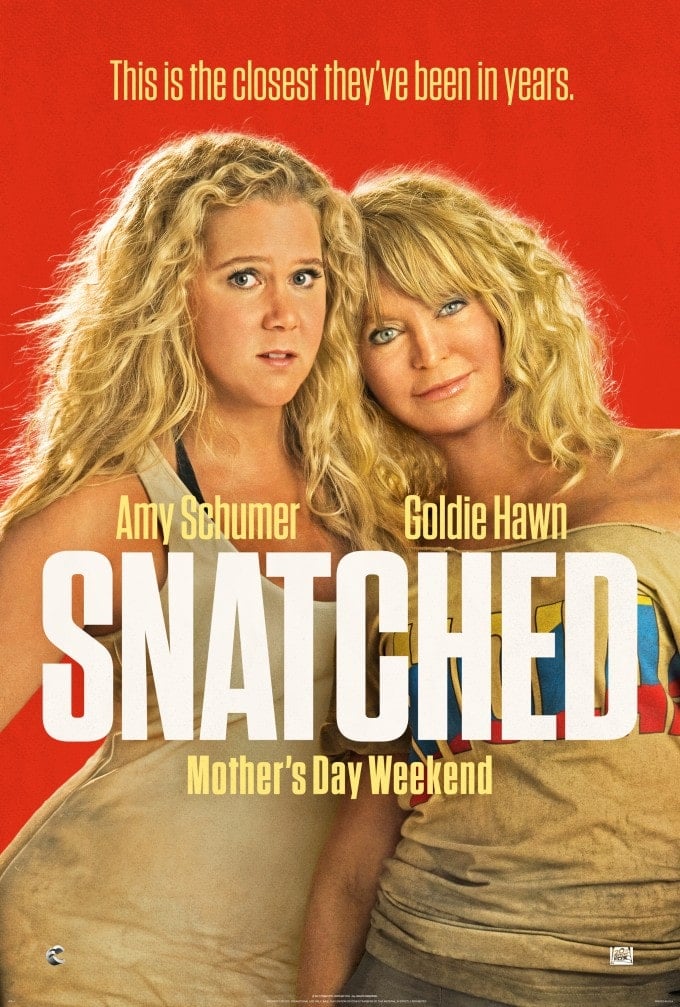 Friends don't let friends get Mom bathroom soaps for Mother's Day. Go here: SnatchedMovieTickets.com