We're just a few short months away from the launch of the brand new Carnival Sunshine!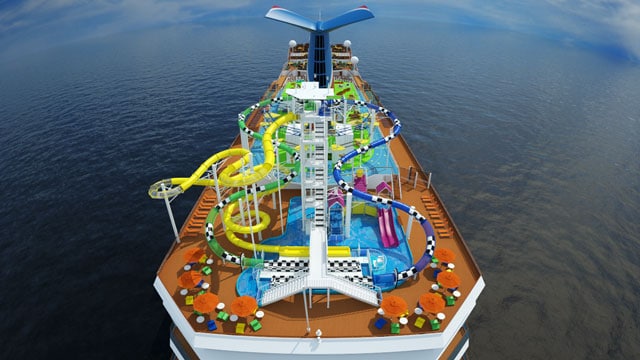 Following a 49-day dry dock, Carnival Destiny will be transformed  into Carnival Sunshine, the biggest remodel of its type for Carnival Cruise Lines. The new ship will have ALL of the "Fun Ship 2.0" dining, bar and entertainment options, as well as adding 182 new cabins. Additional features (only available on Carnival Sunshine) will include The Havana Bar, ShakeSpot, JavaBlue Café, Pizzeria del Capitano, a three-level Serenity adults-only retreat, a full-service Asian restaurant, Jiji Asian Kitchen, and a massive racing-themed water park.
The ship is going to be awesome!
Finally, I have a little more to share than just a few rendered photos-- here's a virtual sneak peek at Carnival Sunshine, debuting April 2013:
Carnival Sunshine Virtual Tour
Carnival Sunshine will sail her inaugural season in Europe with a series of  nine- and 12-day Mediterranean cruises, before heading to her new homeport in New Orleans, LA for year-round seven-day Caribbean service beginning November 2013.
What do you think about the new Carnival Sunshine?