This post is brought to you by Benjamin Moore. All opinions are my own.
Let's talk a bit about vinyl siding. Doesn't it look great on houses, both old and new? The main benefit, beyond the cost, is that vinyl has relatively low maintenance when compared to wood or concrete homes (example: no chipping or cracking). The one downside has always been that homeowners were limited to lighter home colors ... and what's the fun in that!?
But the good news is that you CAN paint your vinyl siding home a color darker than the original. Benjamin Moore has a new exterior paint product on the market that's made specifically for vinyl siding. Woo hoo!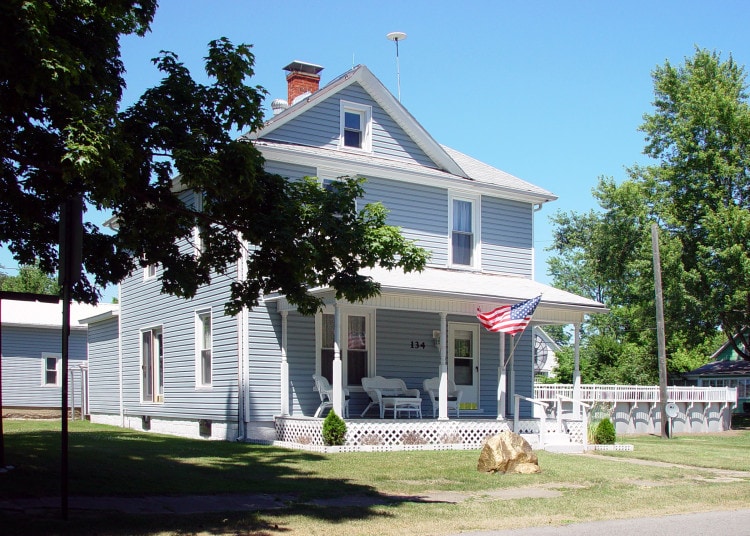 Regal Select REVIVE is available in a variety of hues, allowing you to freshen up the paint on your vinyl siding to shades even darker than the original color! Benjamin Moore's REVIVE is formulated to withstand the stress of expansion and contraction that's normally caused when darker color paint  on vinyl absorbs heat from the sun. With 59 colors to choose from, Regal Select REVIVE from Benjamin Moore is an affordable way to add a bit of color pop to your vinyl siding home.
Do you have a home with vinyl siding? Which color of Benjamin Moore Regal Select REVIVE would you like to re-paint with?