This is just my opinion, but I think the King Cake from Sucre is the best King Cake in New Orleans.
Since my first Mardi Gras, I have been addicted to King Cakes.  I am addicted to cake in general, but there is something truly special about the King Cake...perhaps it's the little plastic baby inside?
I tried quite a few King Cakes on my trip to NOLA, but nothing even came close to the King Cake from Sucre. It was both the best tasting, and visually appealing King Cake that I have ever seen.
I knew Sucre meant business when the cake arrived in a fully decorated Mardi Gras box.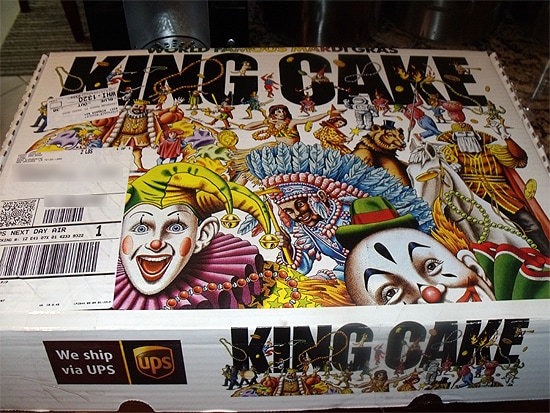 And then, inside the box, the cake glistened with sugary goodness. This photo doesn't do this King Cake justic— that tiny bit of sparkle you see is a signature of Sucre. And the icing? TOTALLY DIVINE!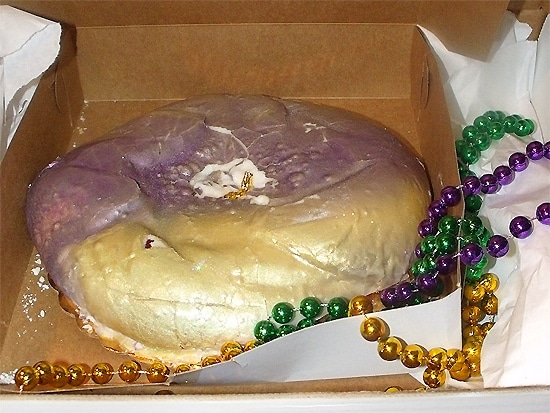 → Mardi Gras beads. Check.
→ Gold plastic baby. Check.
→ The best tasting Mardi Gras King Cake. Double Check.
Now I'm drooling. And I want a Sucre King Cake.