When it comes to watching TV, there are two types of shows I like: Comedy and Drama/Mystery.
A good comedy is easier to come by as there are a ton of shows that always make me laugh-- but a good drama/mystery? It takes a lot to draw me in and keep me entertained.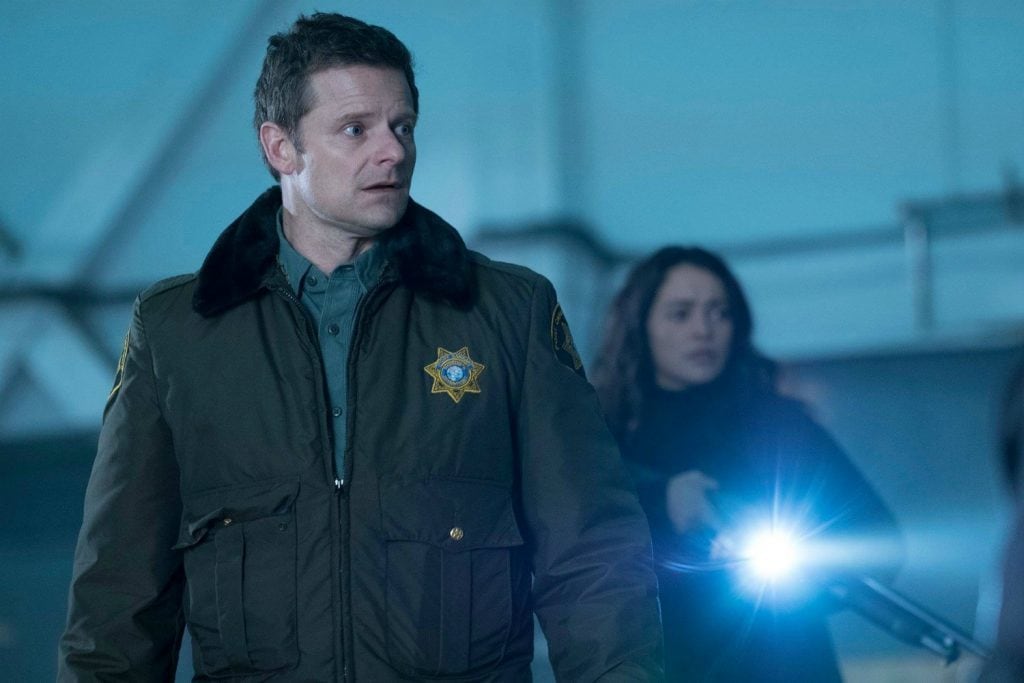 When I was in Los Angeles a few months back I had the opportunity to screen The Crossing, a new series on ABC created by executive producers Dan Dworkin and Jay Beattie.
The Crossing Premieres Monday, April 2 on ABC at 10|9c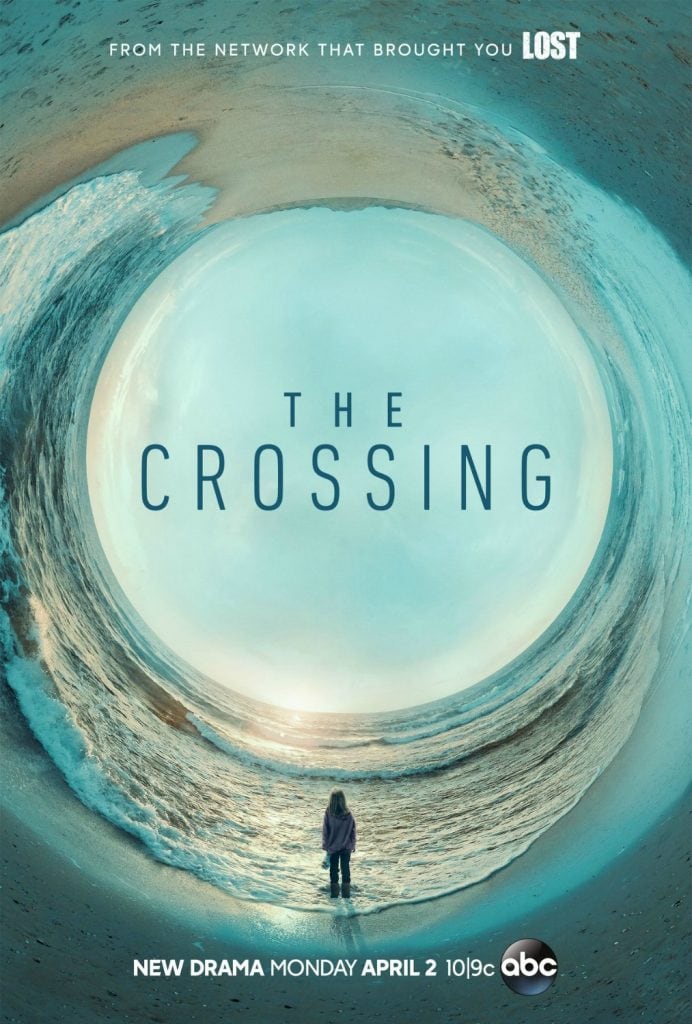 I'm not gonna lie, I was in from the very beginning when 47 bodies washed ashore off the Oregon coast. Here's a synopsis of the The Crossing:
Jude Ellis (Steve Zahn) is the sheriff of Port Canaan, a small fishing town on the Oregon coast. Having relocated from Oakland to escape a strained marriage and a dark past as a big city cop, his goal is to build a quiet new life for himself and for, eventually, his young son. But those plans for a quiet life change instantly when 47 refugees from a war-torn country wash up on his beach seeking asylum. But the country they're from is America … and the war they're fleeing is 180 years in the future. As the Feds set out to uncover the truth behind the mysterious migration, Jude will launch an investigation of his own with the help of his loyal sheriff's deputy, and Port Canaan native, Nestor Rosario (Rick Gomez).

Reece (Natalie Martinez) is a refugee too, but she's different. She's an "Apex," a member of a genetically engineered human population that possess dramatically heightened physical and mental traits. While in the future she was a soldier – tasked with eliminating members of the lower "Common" class – her only goal once she arrives in Port Canaan is to find her daughter, Leah (Bailey Skodje), from whom she is separated during the Crossing, and who is then taken to a secret camp with the rest of the new arrivals. As Leah tries to adapt to her new surroundings with the other refugees, she will find herself fighting a devastating virus that she has brought with her from the future. But Reece has raised a fighter – capable, resourceful and brave.

Leading the investigation for the Department of Homeland Security (DHS) is Emma Ren (Sandrine Holt), whose dogged pursuit of the truth is complicated by the fact that her boss, wily DHS Undersecretary Craig Lindauer (Jay Karnes), seems to know a lot more about the migration than he's telling her. Emma's second-in-command is Bryce Foster (Luc Roderique), a young, empathetic agent who comes to find himself in over his head. DHS camp guard Roy Aronson is a straight arrow, but his by-the-book nature will be tested once he becomes romantically interested in one of the refugees. Another vital member of the government team is virologist Dr. Sophie Forbin (Georgina Haig), who is inquisitive, driven and has her own personal reasons for researching the Apex phenomenon and what it could mean to the future of science.

The survivors who fled the future in search of a better life include Caleb (Marcuis W. Harris) and his wife, Rebecca (Simone Kessell), who are still struggling with the painful loss of their daughter; Hannah (Kelley Missal), whose sweet exterior masks a gritty survivor who has learned the hard way what it takes to survive; and Paul (Rob Campbell) who is anxious, haunted and desperate to see the outside world.

The news of this mysterious arrival will have the locals buzzing with their own theories, including twentysomething-year-old Marshall (Tommy Bastow), whose disdain for rules and authority will put him on a collision course with some very powerful people once he starts peeling back the layers of the refugee mystery.

As the search for answers in this small town gets underway, the lives of the people here – both the townspeople and these newcomers – will never be the same.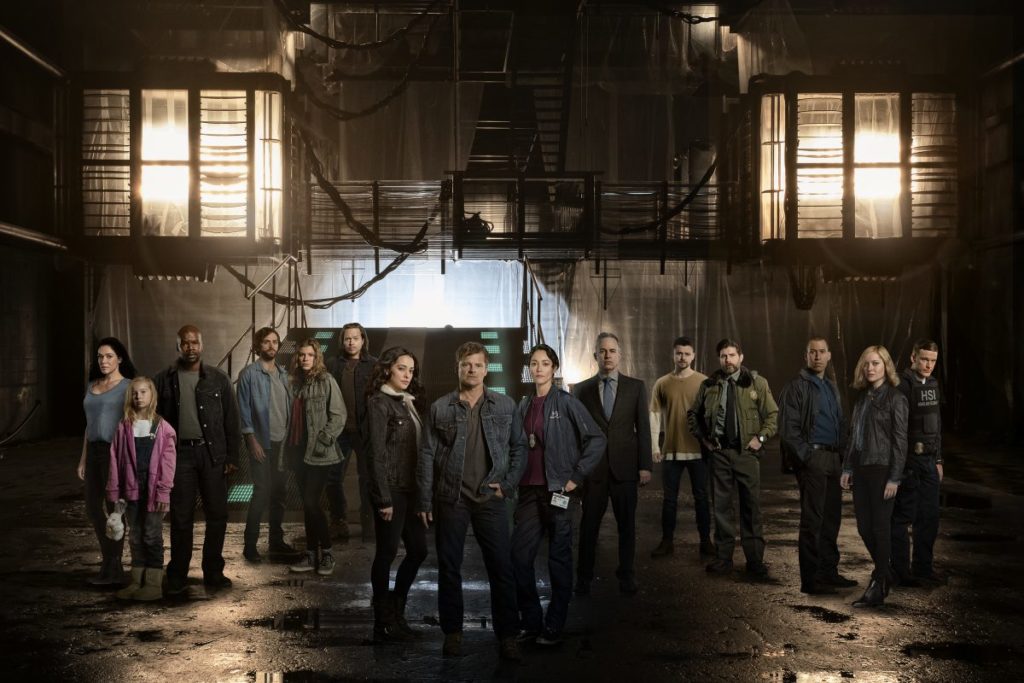 After the screening, we were able to interview executive producers Dan Dworkin and Jay Beattie. Here are a few of the highlights: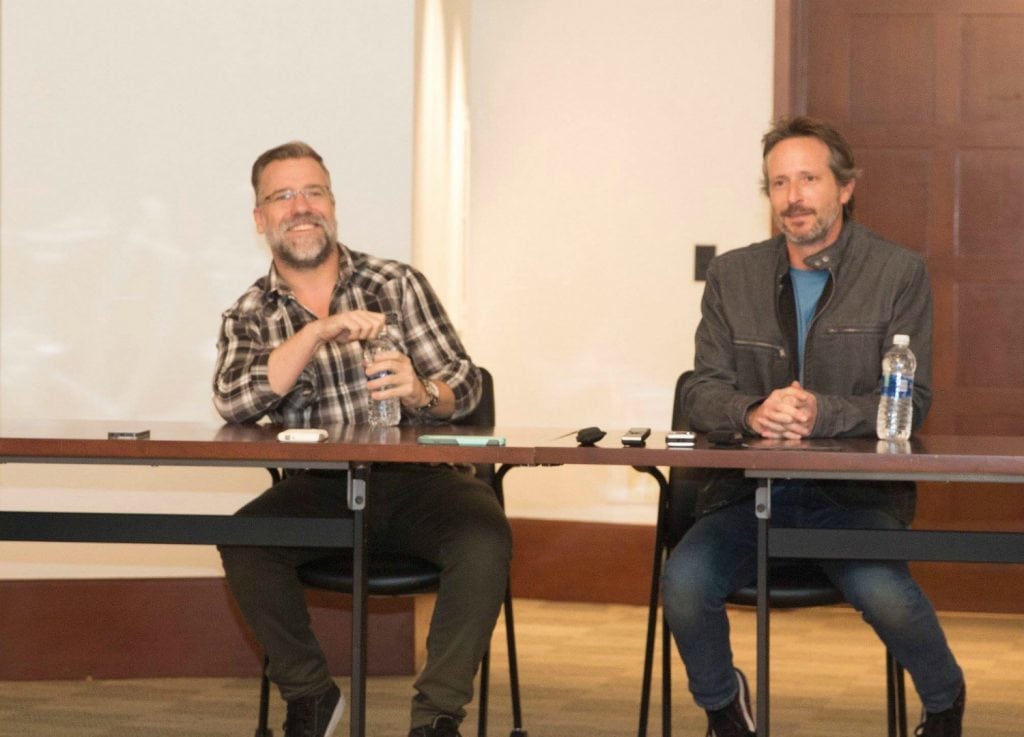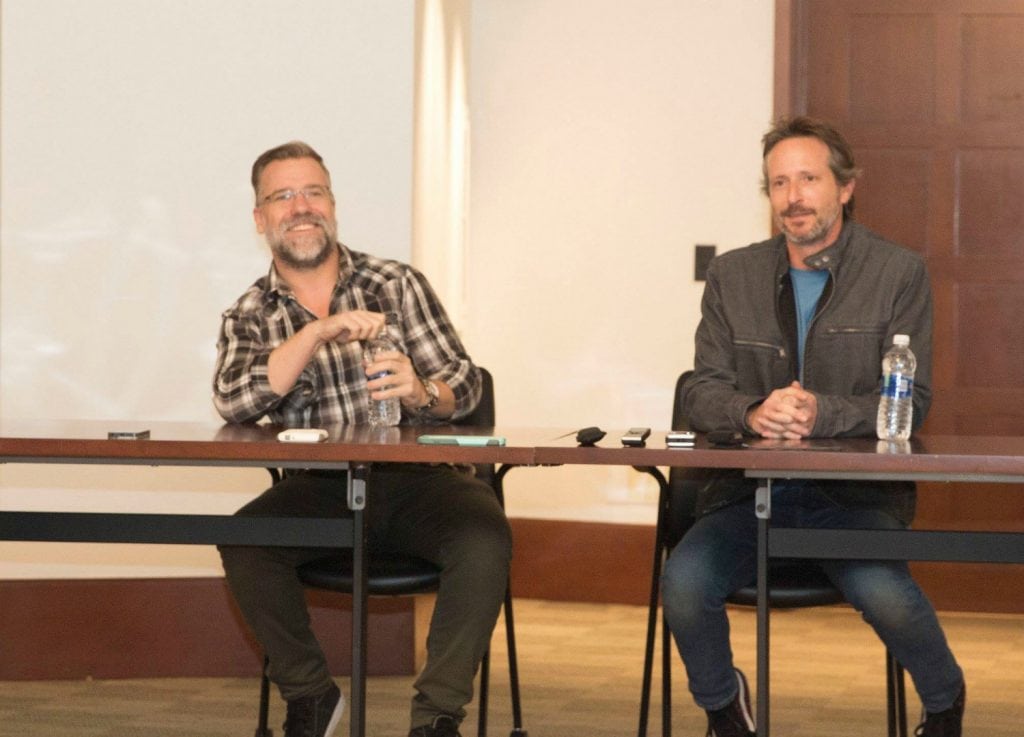 Where did the idea of the show come from?
Dan Dworkin: It started with a photograph. It was 18 months ago or so. It was one of the many photos that were kind of besieged by every day in the press, refugees. It's a father holding his little boy. It was very specifically a photo of a dad who had come from Syria to Greece and had crossed the Mediterranean in a raft and barely made it. The photo won a Pulitzer actually last year.  Just the look on the guy's face, as a father, killed me. And that was the spark, initially. That's when I emailed Jay and said 'refugees.' We don't normally write kind of straight ahead, ripped-from-the-headlines dramas. We usually like to put a little spin on it. So, we figured out a way to put a spin on the refugee story.
The Crossing feels a lot like Lost. Are you guys fans of Lost or did you get any inspiration from it?
Dan Dworkin: Yeah, we're definitely fans of Lost. I think in a greater sense, we're both, especially myself, genre fans–fans of sci-fi. Another big inspiration for this idea was [science fiction writer] Ray Bradbury. There are a couple of stories he wrote about time travel that kind of factored into the idea a little bit. So, our influences kind of run the gamut.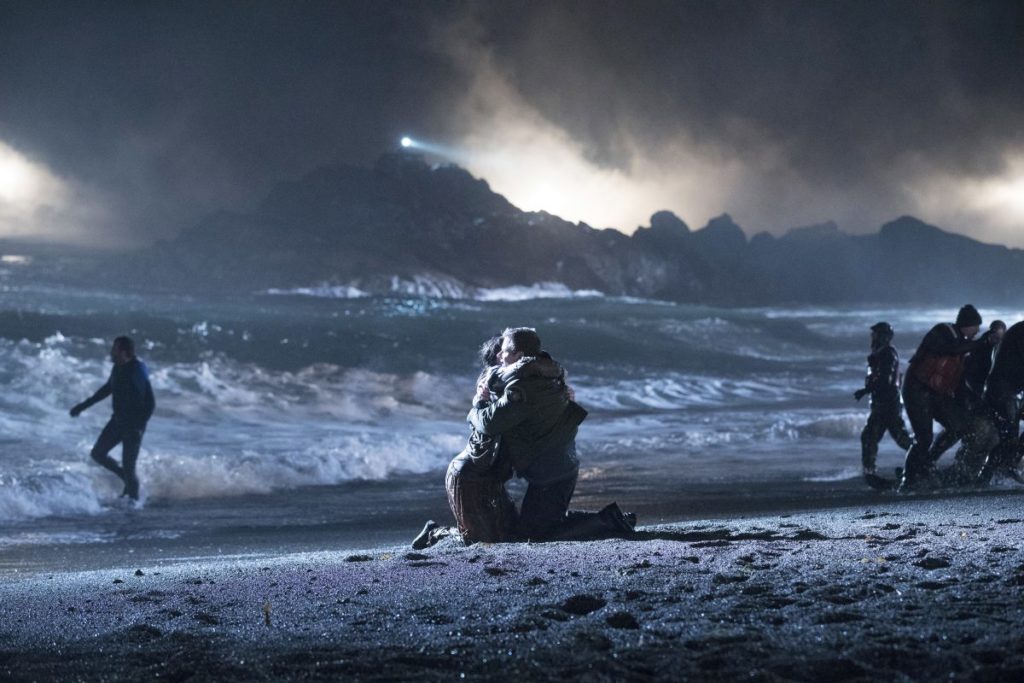 As far as the story arc goes, will we get answers in every episode?
Dan Dworkin: I think the way we structured it, it's the perfect balance of getting something answered and another question being asked–in pretty much every episode. Obviously, there's a lot going on; there are a lot of questions. So, we resisted the impulse to answer too much, too early. But, at the same time, we've watched shows where you don't get anything answered and then at the end of the season you're thinking, I was entertained, but I feel like I've been cheated. We don't want that, so we'll be giving people enough.
Is there anything from your personal lives in the storyline?
Jay Beattie: We're both dads, so that kind of informs a lot. You've got father-son stories and a couple of different mom and daughter stories that are afloat. So, a lot of that is informed by being a parent and the notion of being separated from your child–-the notion of having your child taken from you; the notion of not knowing what happened to your child. Being a dad informed some of the storytelling.
Even with the Sci-Fi/Mystery Twist, The Crossing is a family show.
The Crossing Premieres Monday, April 2 at 10|9c on ABC
Don't forget: You can get caught up or rewatch past episodes either streaming or on the app after they air on ABC!
Special thanks to Disney/ABC for hosting my visit. All opinions are my own.