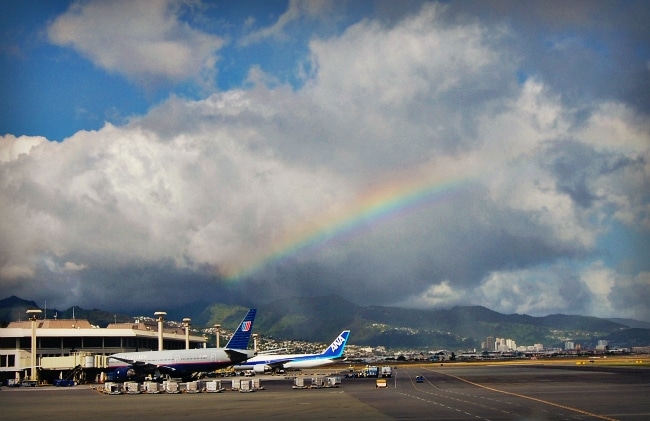 So here's the deal: My list of 13 travels for 2013 is super ambitious. I know, I say that every year-- but this year I can't shake the urge to travel abroad. It's not that I don't want to explore the United States (because I do!), it's just that there are more places out of the country that I want to see right now -- and I'm not getting any younger! I really had to think hard about the few U.S. destinations I have listed, and honestly-- who wouldn't want to visit Alaska or Hawaii!?  
So without further ado, and it no particular order, here's my list of...
Thirteen Travels for 2013
1. London — I'm 30 years old and it still amazes me that I've never been to London. I always thought this would be the first international destination I would travel to. Sadly, the closest I have been is to the U.K. pavilion at Epcot... I'm dying for some authentic fish & chips, high tea, double-decker buses and, of course, to see Big Ben. Hopefully, this will be the year!?
2. Ireland — My Irish roots are seriously drawing me back to the motherland. Pints of Guinness? Shepard's Pie? Sign me up! I want to kiss the Blarney Stone and skip through fields of shamrocks ... or whatever it is they do there! Seriously though, I would love to trace my ancestry back to where I came from. TBEX Europe is in Dublin this year...
3. Alaska — More than ten years ago I visited Alaska for the first time. This was pre-husband and child. It was a life-changing experience for me, and I want to share that again with my family ... preferably on a cruise, because it's the best way to see Alaska. It's one of the most majestic places on earth.
4. Baltic Cruise — The highlight of 2012 for me was the Mediterranean cruise I took with my daughter on the Carnival Breeze. I would take the same trip again in a heartbeat ... it was that good! But, if I had to pick a new cruise for the New Year it would be to the Baltic region, which includes Northern Europe, Scandinavia and/or Russia. This basically combines all the places I want to travel into one cruise-- which is one of my favorite ways to travel! I hear the Carnival Legend is sailing the Baltic this year...
5. Out West— Arizona, Utah, Colorado... I haven't spent much time out West, but I would love to visit the Grand Canyon, attend the Sundance Film Festival in Utah, or the Aspen Food & Wine Fest in Colorado. This girl can dream, right!? Since we're dreaming, I'm up for a visit to one of the fabulous spas in Arizona and a hot air balloon ride. I'm craving the landscape out west.
6. Hawaii—Do you really need a reason to visit Hawaii? My first visit to Hawaii was two years ago, when I visited the islands of Maui and Lanai. From the moment my plane landed, I knew that the Hawaiian islands were something special and I would do whatever I could to get back there. My sights are now set on Oahu, the Big Island and Kauai (which a little birdie told me was the most beautiful of the islands), and my goal is to see them all. Oahu's Aulani is high on my list because I would love my family to experience the magic of Hawaii with me.
7. Thailand — For awhile now, I've had this fantasy of taking my family to Chiang Mai, Thailand. It's one of those crazy scenarios where you drop your life and move somewhere exotic for a couple of months. While that's probably not feasible, Thailand is still calling my name. I'm dreaming of temples, rice fields, night markets and PAD THAI!!
8. Galapagos Islands — I have that spirit of adventure that can only be tamed by traveling to more exotics locals. The Galapagos Islands are one of those destinations that make you think about where were came from, while feeling both connected and disconnected from the rest of the world. I haven't looked too much into it, but there are a few different cruises from Guayaquil, Ecuador that tour the islands that inspired Darwin.
9. Back to Europe — This list is feeling kind of redundant; but gosh almighty, I want to get back to Europe --anywhere in Europe-- in 2013. What's that thing about "The Secret"? ... If you think it...

11. Costa Rica — I've heard generally wonderful things about Costa Rica ... that it's clean, safe, friendly and there's a plethora of activities for families and adventure travelers alike. Plus, I feel like this would be a great place to get my yoga on.
12. Canada — Oh, Canada! It's been too long!
13. Iceland — For some reason, I'm just crazy about Iceland. I want to float in the Blue Lagoon and see a world that's totally foreign to most. Am I crazy? Probably.
 Where do you want to travel in 2013?