Tinker Bell and the Lost Treasure is now available on Blu-Ray and DVD!
Back in March I was invited to Disney World for the Epcot Flower & Garden Festival. At this time there was a special media event where I got to meet and talk with the director (Klay Hall) and producer (Sean Lurie) of Tinker Bell and the Lost Treasure.
I didn't have a chance to share these photos until now.
Talking Tinker Bell with Klay Hall (left) and Sean Lurie (right)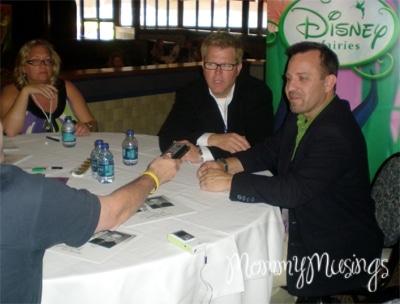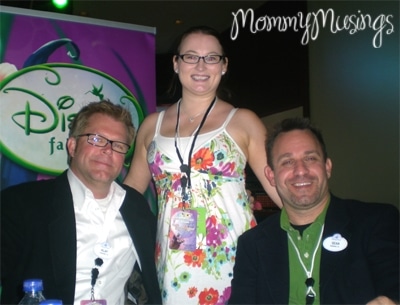 All the fairies with Epcot vice president, Dan Cockerell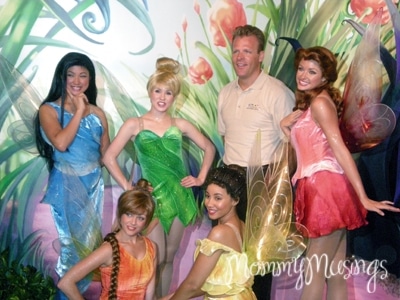 and of course, me and the fairies.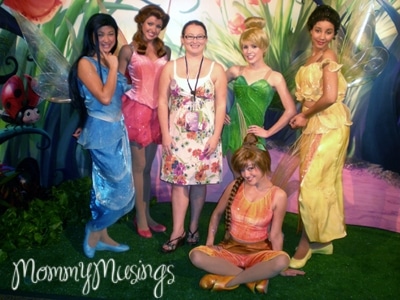 Tinker Bell and the Lost Treasure is the second movie in the Tinker Bell series (of 4 movies - one for each of the seasons), which picks up where the last Tinker Bell movie left off.
Tinker Bell really uses her tinkering skills in this new film where she builds a balloon that takes her out on an adventure beyond Pixie Hollow. Also in the movie is a new character, Terrance. Through him, Tinker Bell learns she must take responsibility for her own actions and that the power and value of true friendship is much greater than she'd ever imagined.
Tinker Bell and the Lost Treasure is a movie the whole family can enjoy with excellent animation and special features.