This is a sponsored post written by me on behalf of Marriott Rewards Premier and United MileagePlus Credit Cards from Chase. All opinions are 100% mine.
One of my all-time favorite quotes is "To Travel is To Live" by Hans Christian Andersen.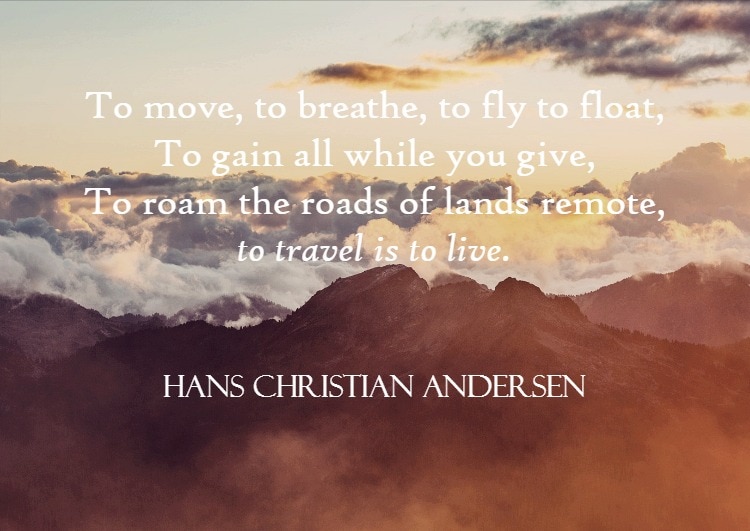 There's something magical in each of those lines— that pushes me even further to travel as much as possible with my family. My recent motto has become, "If not now, when?"
With the holidays approaching, traveling has been on my mind once again. I'm lucky that most of our family lives within 2 hours driving, so it doesn't take much to get in the car to go visit them. But beyond just visiting friends and relatives during the holiday season, I've had the urge to make use of my daughter's school break and venture out to somewhere new. A few winter destinations have made it to the top of my wish list and I'm determined to make one of them happen. Wishful thinking? Hopefully not! Two of my must-visits this year are Germany for the Christmas Markets and Quebec City for the Winter Carnival. Both amazing, family-friendly destinations that scream WINTER WONDERLAND.
© Holger Ullmann – Frankfurt Tourism
Of course, I know getting to either of these international locales involves planning. It's absolutely essential for holiday travel unless you have an endless bank account. Luckily, I have a few tricks up my sleeve to make traveling during the holiday season even easier. Here are a few of my favorites, which will hopefully help you plan your own family holiday getaway.
Tips for Traveling During the Holidays
Book as early as possible – This is a no-brainer, but it has to be said. As soon as you know your destination and dates, book! This goes for airfare, hotels, car rentals, and tours … anything you need to reserve in advance. Now it's still important to shop around for the best deals, but have a reasonable price in mind and make a reservation as soon as it fits your family's budget.
Pack light – Get everyone their own carry-on and pack light. Packing cubes and Space Bags both work great to maximize the amount you can fit into your carry-on. Remember to leave room for souvenirs and other goodies to remind you of your travels.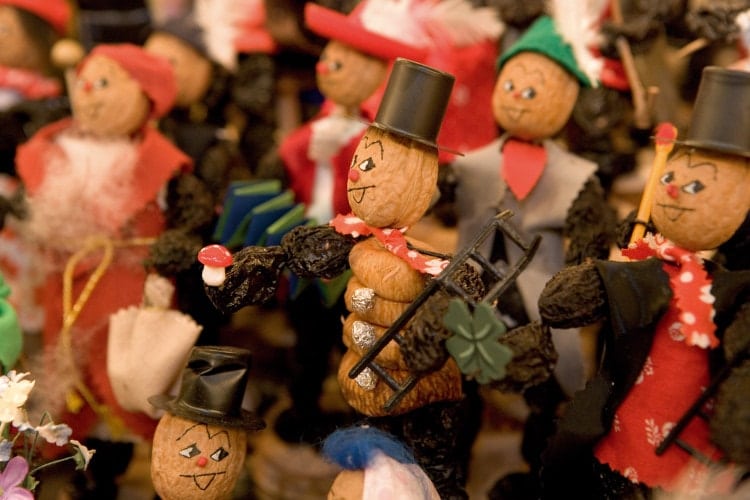 © Holger Ullmann – Frankfurt Tourism
Pack a flight bag – In addition to your carry-on, pack a separate bag with everything your family needs during the flight. I use a lightweight, reusable tote that can fit an insane amount of stuff, including neck pillows, blanket, headphones, books, iPad, snacks, earplugs, hand lotion, lip balm, hand sanitizer wipes, medication and more. Having this one bag with everyone's necessities makes long flights a breeze.
Use Travel rewards – Whether you have miles to use or get cashback with a credit card, the holidays are the time to make use of every rewards card or program you can find. One great offer that's available during the month of November is the Marriott Rewards Premier and eligible United MileagePlus credit cards from Chase, Double Stay, Double Go promotion. In this promotion, Marriott Rewards Premier card members earn double points on United purchases and United MileagePlus Explorer, Club and Presidential Plus card members earn double miles on Marriott purchases. This limited-time offer is a fantastic way to maximize the holidays and help you earn even more rewards, which can be redeemed for future travels! With over 4,000 Marriott Hotels and 362 flight destinations worldwide, there's never been a better time to purchase United flights and Marriott stays.
Be sure to visit the Double Stay, Double Go website before November 30, 2015 for more details.
Go with the Flow – It's no secret that the holidays are a great time to travel, especially with the kids out of school. Make sure to not over schedule activities to give everyone time to relax (remember it's vacation after all!), and give yourself plenty of time to get to and from the airport. If your schedule gets off track— let it go! Remember you're with your loved ones on an adventure, and there's really nothing better than that.
What are your tips for traveling during the holidays?