Confession time. I purchase 90% of my clothing from an off-price retailer. My favorite stores being TJ Maxx and Marshalls. I can't tell you the last time I stepped foot in a mall to buy clothing for myself.
There are some common misconceptions I'd like to clear up about off-price shopping.
1. The merchandise is out of season.
2. The merchandise is not first quality.
3. The merchandise is not brand name.
What makes TJ Maxx (and Marshalls) unique from department stores is their buying power. TJ Maxx buyers spend 40 weeks a year purchasing merchandise for their stores. They work with 12,000 vendors, buying high end product seasonally. To keep prices at their lowest, they purchase large quantities with the agreement to not sell back to the designer- unlike department stores.
This means high quality, in season, designer styles at a fraction of the retail price. TJ Maxx strives to give you a savings of 20-60% less than department and specialty stores...everyday, without sales.
Now that we got that out of the way, let's talk fall fashion!
I actually find it kind of funny that I traveled to Miami to discuss the upcoming fall fashion trends for 2010 with a Alison Deyette. Not because Miami isn't a hot spot for fashion, but because we don't experience fall like you lucky northerners!The Miami TJ Maxx is fabulous though, just look at the view from in the store...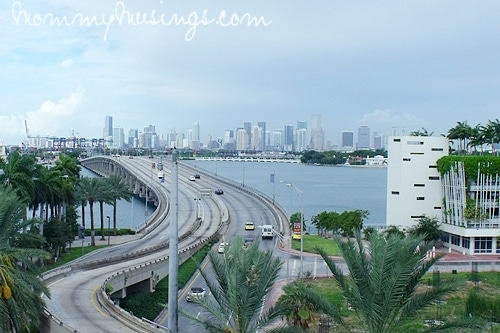 Alison, who is a style goddess, gave us a great list of "must haves" for the season.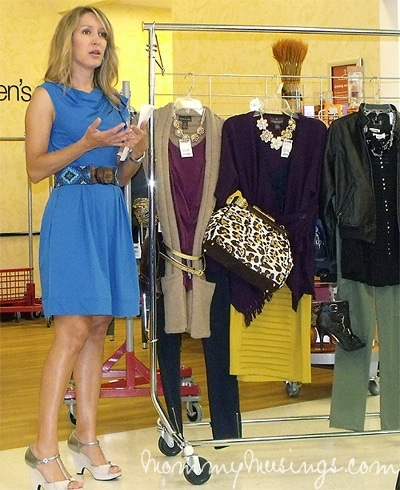 All can be found at your favorite TJ Maxx or Marshalls store.
1. Peep Toe Pump
2. Simple (light) leather jacket
3. Dark denim trouser jean
4. Long v-neck cardigan
5. Knee-high boot with a little heel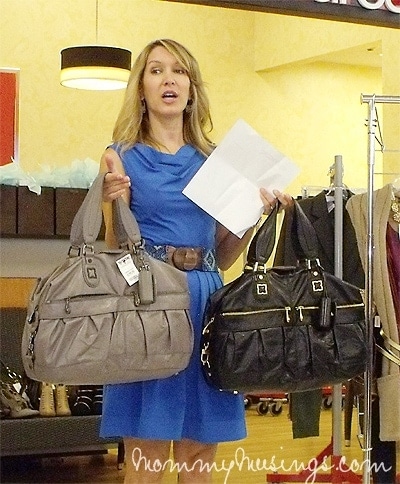 After the presentation were were free to roam the store to see what we could find- it's all about the thrill of the hunt!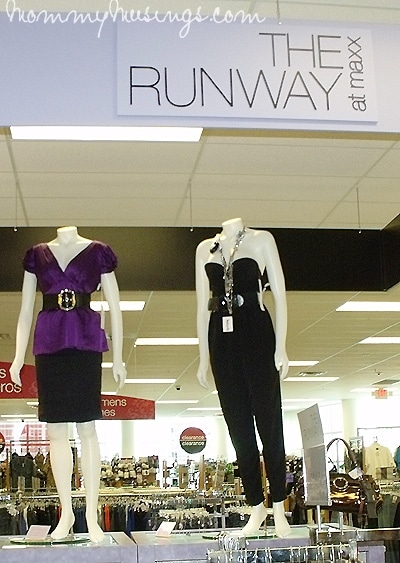 I was shocked to find this $1,150 designer charcoal sweater dress for only $149.99!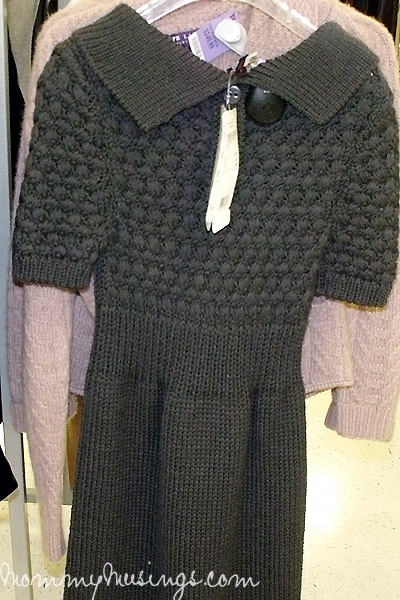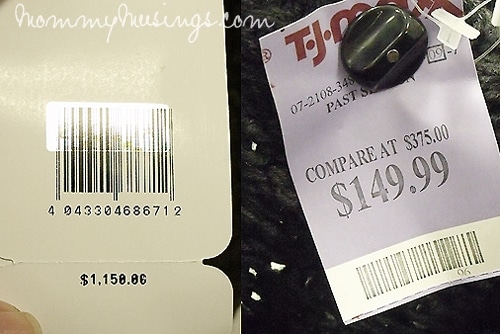 Now, I need to disclose this dress is actually past-season. You can easily tell by the purple tag. Even though only 5% off TJ Maxx merchandise is past-season, it is clearly displayed on the tag. No trickery here! In my opinion, this dress is a staple that could be worn year to year, I rarely buy pieces that only last one season anyway.
If you haven't discovered TJ Maxx or Marshalls already, now is a great time to get in there and take a look around. Each store adds over 10,000 pieces every week, so there's always something new.
Stay tuned as I have even more must have pieces and trends for fall 2010 in an upcoming post.
Special thanks to TJ Maxx for proving me with transportation and accommodations in Miami for the Behind the Seams event. I also received a cashmere scarf and $100 GC to use in store.