I was invited along with the other Traveling Mamas to Gulf Shores, Alabama to experience the beaches, food and hospitality that make this area so appealing to families.
With the recent oil spill, many families have canceled their vacations in fear that the oil would somehow affect their trip. Unless you are here to see the area up close, you can only rely on the reports in the media. My experience in Gulf Shores was excellent. The beaches are clean, the area is beautiful and most importantly, Gulf Shores is open for business.
With that being said, here are my top 10 for Gulf Shores, Alabama (notice it's heavy on the food...yum!) -
1. Turquoise Place - If I could envision my dream home, it would look just like the 4 bedroom condo at Turquoise Place. Truly stunning. When I walked into Turquoise Place, I felt like I was on the Real World. There was awesomeness at every corner. From the floor to ceiling windows, to the wrap around balcony, this place was lush. And guess what? They are available for vacation rentals! I mean what a way to spend a vacation in Gulf Shores, but in a high-rise ocean view condo! Turquoise Place has 3, 4 and 5 bedroom units big enough for the whole family.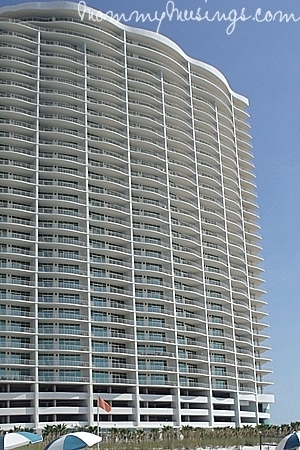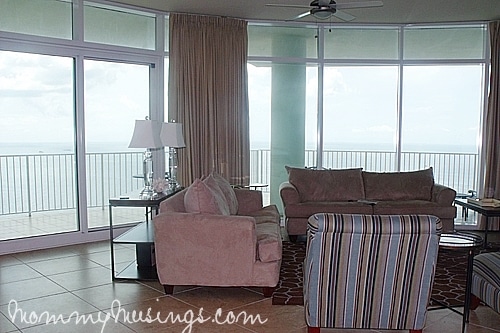 2. The Beaches - One of the reasons we visited Gulf Shores, AL was to see first hand, the effects of the BP oil spill. I searched far and wide and didn't see a single tar ball or sign of oil along the shoreline.  In fact, the beaches were pristine. Way cleaner than my Gulf beach on the west coast of Florida. The sand is gorgeous-perfectly clean and white! Gulf Shores is the perfect beach getaway for families.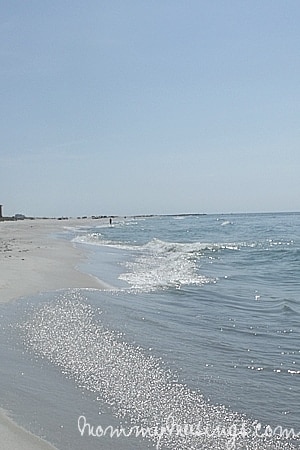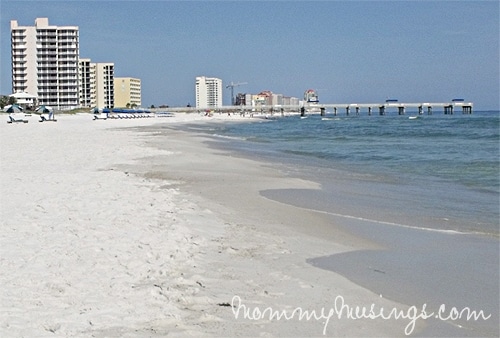 3. Seafood Nachos at The Wharf - I could talk for days about the seafood nachos at The Wharf in Orange Beach, AL. These could possibly be the best nachos I have ever had. The chips were actually fried wontons, topped with shrimp, crawfish, red onions, kalamata olives, banana peppers, tomatoes, scallions and then drenched in a creamy spinach cheese sauce...delish!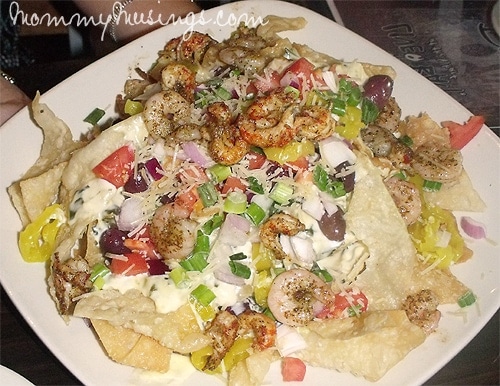 4. First Raw Oyster - So I've eaten quite a few oysters in my life...but can you believe, never a raw one? The chewy texture really creeped me out, and it wasn't until raw oysters were served at The Wharf that I decided to give it a try. The verdict? Pretty good.  I placed a raw one on a cracker with cocktail sauce and a little squeeze of lemon. This made the whole thing palatable. I even went back for seconds..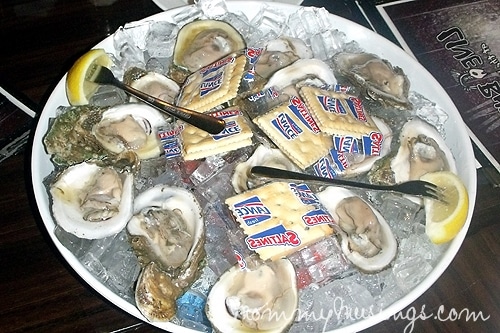 5. Bushwacker at Tacky Jacks - I'm not sure what the origin of the Bushwacker is, but they can be found all over Gulf Shores/Orange Beach. If you really want the breakfast of champions, order a Bushwacker with your eggs and cheese grits at Tacky Jacks. Here at Tacky Jacks, the Bushwacker is made with ice cream, Kahlua, rum, coconut rum and 151. I have to say, I tried Bushwackers all over Gulf Shores, and Tacky Jacks is the best.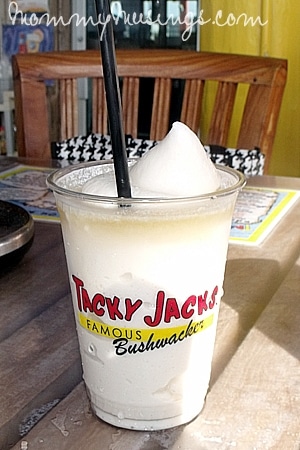 6. Waterville - I wasn't expecting much from Waterville since I am used to some major water parks in Central Florida. What a surprise! Waterville is a great place to take the kids for some water fun when your not in the mood for the beach. I didn't get a chance to check it out on my visit, but Waterville even has a Flow Rider!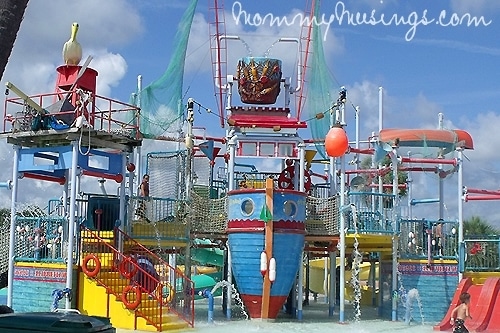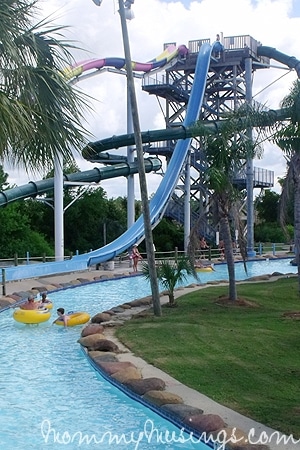 7. Margarita at LuLu's - I consider myself a margarita connoisseur. It is my go-to drink when dining out. Since we went to LuLu's at Homeport Marina, Jimmy Buffett's sisters place, it was a no-brainer that I had to try the margarita. The verdict here? AWESOME. The Buffett family really knows how to make a good margarita. LuLu's is a must stop if you are in Gulf Shores. Don't forget to visit the gift shop and pick up a ONE LOVE ONE OCEAN tee.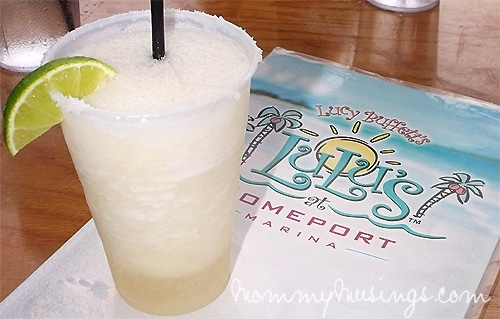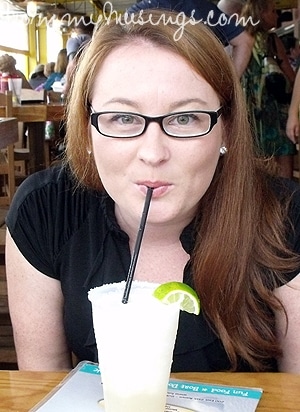 8. Fried Cheesecake from King Neptunes - Gulf Shores is a all about seafood! I got my fair share this weekend and King Neptunes in Gulf Shores didn't disappoint. But, the breadwinner for me at King Neptunes was the New York style cheesecake rolled in cornflake crumbs, fried crisp and topped with toasted pecans in a Praline Sauce. O.M.G. good. I hate to leave out the seafood because it was excellent. King Neptunes was named one of the top 25 seafood dives in the country by Coastal Living Magazine.
9. Flora-Bama - Flora-Bama is a popular bar on the state line of Florida and Alabama. This place brought back memories of my days at Florida State, and that isn't saying much--it's crowded and full of young, drunk people. Somehow, I didn't feel too out of place. The Bushwhackers are strong and the music is loud, but I still had a good time. This is one of those places you just have to experience once. 🙂

10. The Hangout - On the last morning of our visit to Gulf Shores, we had a Pirates and Princess breakfast at The Hangout. The food was good, but the atmosphere was awesome. The Hangout is located right on the beach and has that cool vacation-y vibe that you look for when traveling with your family. The dining space is open-air to catch those Gulf breezes. Good food and live entertainment on the beach...what could be better?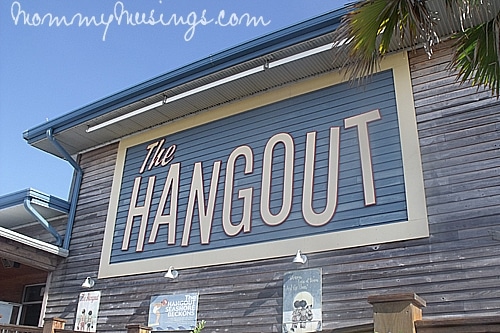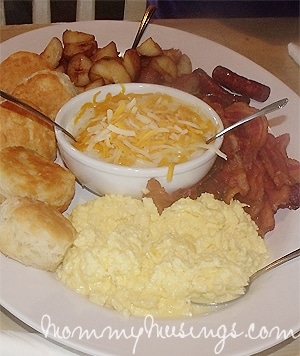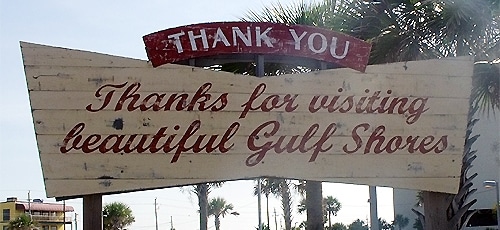 Special thanks to Alabama Gulf Coast CVB for hosting my visit!