Rome can be an exciting place to visit with children, especially if they have heard of gladiators and have studied the history of Rome at school . You can plan a fun family vacation to the Eternal city with visits to the Colosseum, the Forum, the Trevi Fountain and many more interesting sights.  Here are a few tips when traveling with your children to Rome.
The Vatican & Sistine Chapel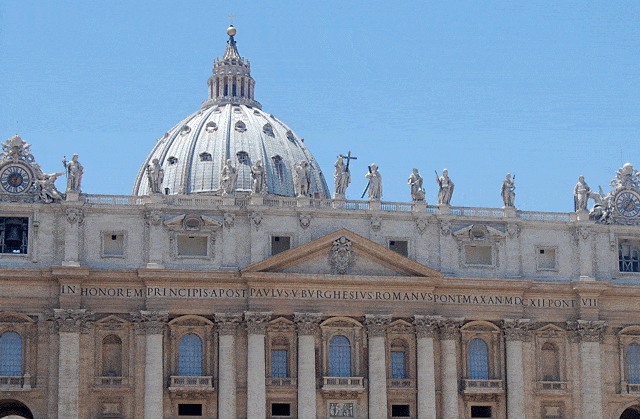 Depending on how old your children are, they may appreciate The Vatican and Sistine Chapel. One of the most interesting things for children inside the Vatican Museum is the Egyptian exhibit with artifacts, including preserved mummies, from ancient Egypt. Just make sure you book your ticket to the Vatican Museum to avoid waiting in the long queue. Your children will quickly get bored.
Go to the Colosseum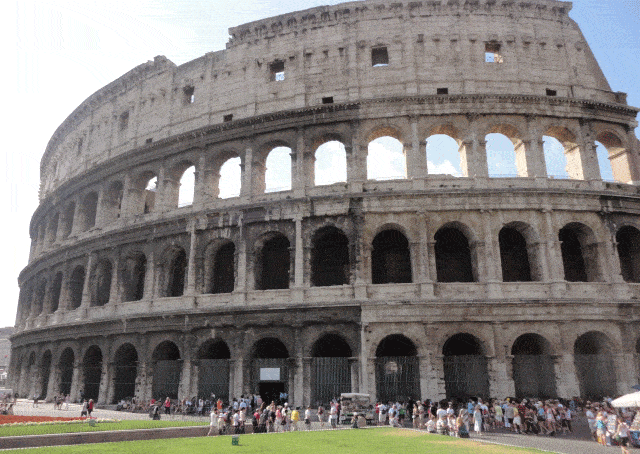 Children will love going to  the Colosseum.  There are very often people dressed up as Roman soldiers and tours that you can take with explanations of how life was in Roman times.
Villa Borghese
Rent a bike or tandem bike in the Villa Borghese and spend the afternoon in the park, just a few minutes walk from the Spanish Steps. Bring a picnic and get away from all the hustle and bustle of the city. There is also a man made lake in the park where you can rent a boat.
Pizza
What child doesn't love pizza?  There are a number of different pizza restaurants throughout Rome. Children will never get tired of eating pizza, salami, mozzarella and ham. There are many other kid favorites-- like spaghetti, ravioli, tortellini or lasagna.
Hop on Hop off bus
This is one of the best ways to see Rome.  Arrive early in the morning to avoid the traffic.  It also saves the children lots of walking and stops them from being tired too early on and complaining!
Fountains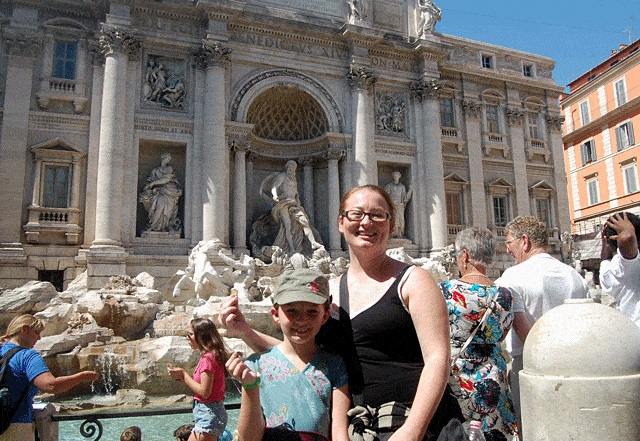 There are many fountains in Rome, the most famous and biggest is the Fountain of Trevi. Legend has it that if you throw a coin in the fountain, you will be guaranteed to come back to Rome.  Get your children to throw a coin in the fountain and they will come back when they are older 🙂
Gelato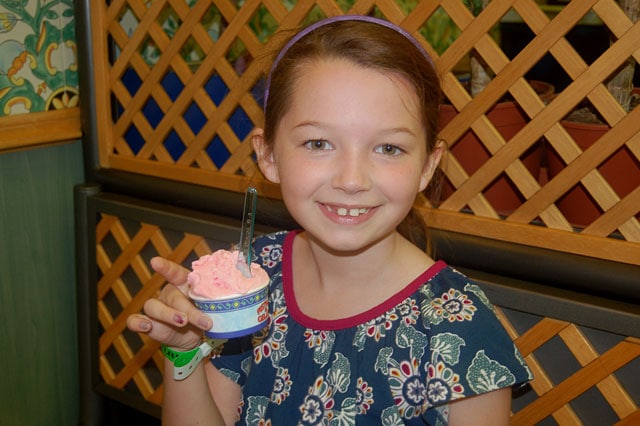 Ice cream is a child's favorite food and there are plenty of ice cream shops in Rome known as gelaterias.  There is a great choice of flavors and cones or cups to please everyone.
Next time you are thinking of planning a trip to the Eternal city, instead of staying in a hotel, why not look into staying at one of the Rome apartments for rent. There are a wide range of apartments to choose from and can often be more spacious and better value for money than staying in a hotel.