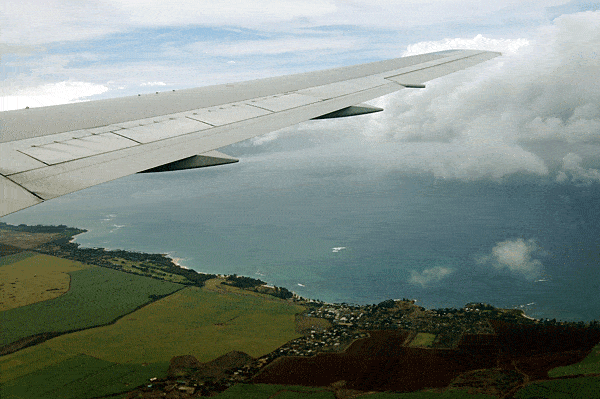 It's hard to believe we're already into another year, and I'm writing a new list of travels for 2012! Last year I only visited 2 of the 11 destinations of my list, but even so, it was a great year and I did more than my fair share of traveling. With that being said, here's my (ambitious) list of twelve travels for 2012 ... I would be lucky to cross just one of these off:
1. London - 2012 is the year to be in London! I don't imagine I will get there for the Summer Olympic Games, but I'm thinking a holiday before or after the madness would be great for exploring the city. This is also the year of the Queen's Diamond Jubilee.
2. Mediterranean Cruise - I've had my share of the Caribbean and I'm dying to extend my sea legs to Europe and the Mediterranean. I think cruising is a great way to see multiple countries, and if I had to pick a ship, it would be Carnival Breeze. Completed June 2012.
3. Ski Resort in the U.S. - I've never been skiing and my daughter has never seen snow. To me, that's the perfect excuse to visit a family ski resort in Utah or Colorado.
4. Disneyland - I was supposed to visit Disneyland last year, but a minor surgery got in the way. I'm really crossing my fingers that this is the year, especially with the new Cars Land opening this summer at Disney's California Adventure. Completed September 2012.
5. Puerto Rico - I haven't been to PR and it's pretty cheap to fly to from Florida. Also, passports aren't needed for members of my family who don't have them-- but we're also working on getting that fixed in 2012!
6. Key West, FL - I think it's silly that I have lived in Florida all my life and haven't been to Key West. There's a ferry service from Ft. Myers called the Key West Express that I would love to try. Completed July 2012.
7. Canada - I know. Canada is kind of broad, but to be honest, I would be happy to travel almost anywhere in the country. I absolutely adored my time in Quebec City and I would love to explore more of the east coast, including Montreal and the Atlantic Provinces. I'm also not against Western Canada--or anywhere in between!
8. Oahu, Hawaii - Disney's Aulani Resort & Spa in Oahu has been calling my name since the day it opened 😉
9. Iceland - I just can't get Iceland off my mind. It's been on my travel wish list for the past three years and the urge to see the Blue Lagoon has not waned.
10. Ireland - My Irish roots have instinctively drawn me to the land of castles and shamrocks.
11. Alaska - Whether it be by cruise ship, or a land stay -- I want to return to the state that got me hooked on travel in the first place.
12.Tokyo, Japan - Japan will remain at the top of my travel wish list until I am lucky enough to get there. There are a million things I want to see, do and eat — I don't even know where I would begin! One thing is for sure, I won't forget to buy purchase travel insurance for any international trips