The cameras were rolling Friday night at the Magic Kingdom for a special taping of The Tyra Show. The evening couldn't have been more perfect!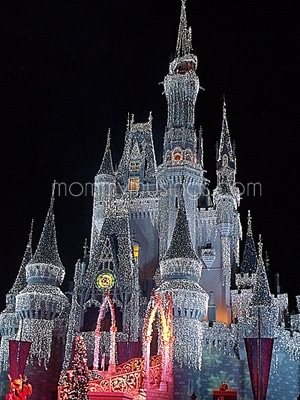 On a previous Tyra Show, Tyra surprised 3 deserving little girls with a trip to Disney World to celebrate the first black princess, Tiana
My little princess and I were invited along with Leigh (themeparkmom.com) and Lorraine  (askwifey.com) and their daughters to a special mother/daughter tea party for the Tyra Show. Our tea party scene is the culmination of the follow up episode that highlights the 3 girls on their grand Disney World adventure. Of course there are a few surprises 🙂
Leigh, Lorraine, and myself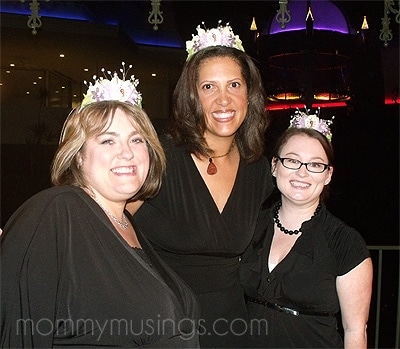 Our daughters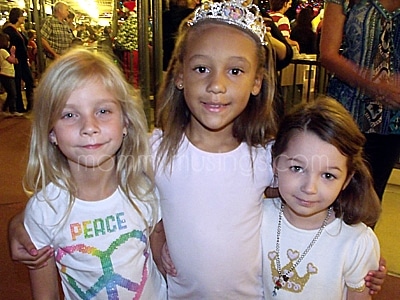 The scene was set at Swan Boat Landing in the Magic Kingdom with a tea party fit for a princess. The little girls received Princess Tiana shirts, and we all wore Princess Tiana crowns.
In between taping we had the most perfect treats from mini cupcakes to edible white chocolate tea cups filled with mousse.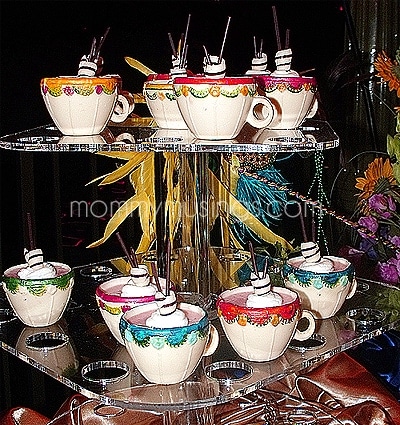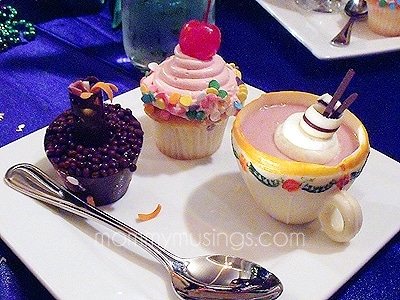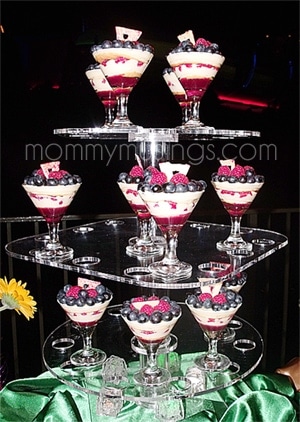 There was even a little dancing...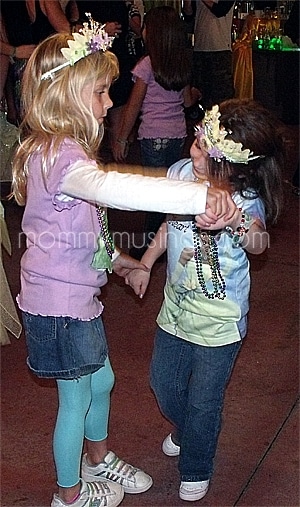 No Princess Tiana tea party would be complete without an appearance by the princess herself...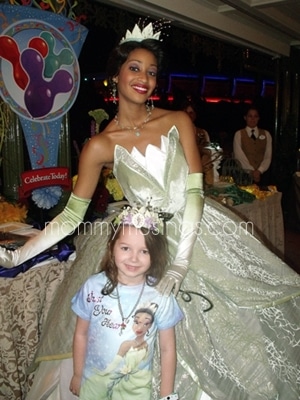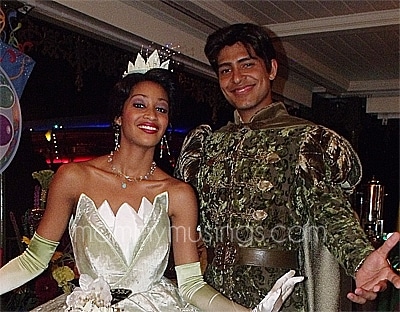 Who is BEAUTIFUL! My daughter told me after the show that Tiana should be America's Next Top Model. 🙂
Speaking of ANTM, guess who dropped in to say Hi?
TYRA!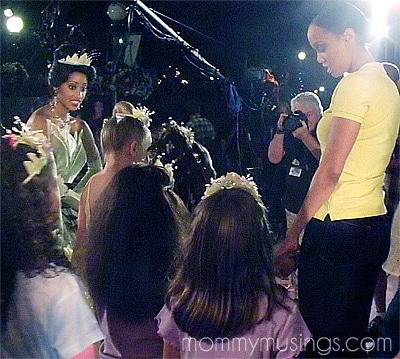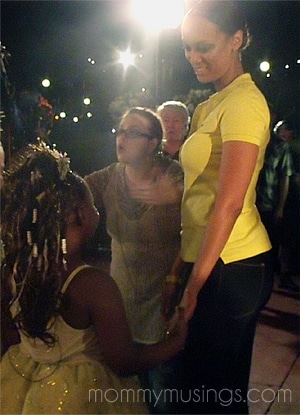 Unfortunately my Tyra shots are not so hot. Of course during filming there was no photography, but even after the bright lighting made it difficult to get clear pictures. Tyra looked awesome. She is very tall, skinny and looked flawless.
The night concluded with a spectacular fireworks show that left the girls oohing and ahhing...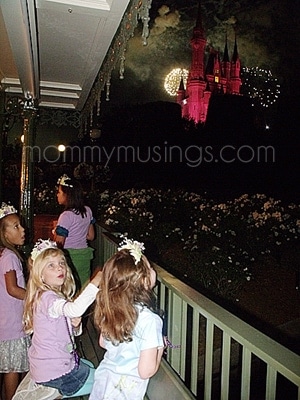 It was a magical evening for all involved, and I am sure even more magical for the 3 little girls that were so deserving of this fairytale experience.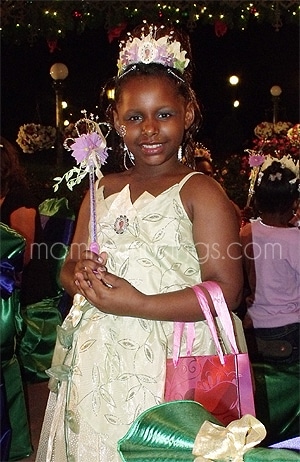 The Princess and the Frog opens in theaters December 11th, and this Tyra Show airs  Wednesday, November 25th on the CW. Make sure to see both!