A little over a year ago my daughter went and spent the night at her best friend's house. It was a sleepover, like any normal one with tween girls—I assume it was loud, with lots of giggling, make-up tips, talk of who was crushing on who, and, of course, some movies. When I went to pick her up the next day, I asked how it went. "It was great", she said, "We watched a bunch of cool shows on their new cable box. It's a lot better than ours. You would like it." My daughter knows me, between sports and movies, I love some quality TV time. I hated our cable company, I actually had just sent off my fourth DVR box in 18 months. My daughter and I kept losing all of our favorite shows due to the thing not working properly. A major headache. So I called her best friend's dad and asked him what cable provider they had. He told me it was Verizon FiOS. I started to do my research and found out that I had been with the WRONG cable provider.
Verizon FiOS has Custom TV where you can get shows that you and your tween enjoy the most.
The Kids Channel Pack has all of the channels she loves!
Nickelodeon

Disney Channel

Cartoon Network

Disney XD

Nick Jr

TV Land

TeenNick

NickToons

Disney Jr

Boomerang

Sprout

Discovery Family
The FiOS Quantum DVR has some great features:
Record up to 12 shows at once
Enjoy up to 200 hours of HD storage capacity
Pause, play and rewind live TV on up to 10 screens
Now you can stream shows to your compatible mobile device right from your home DVR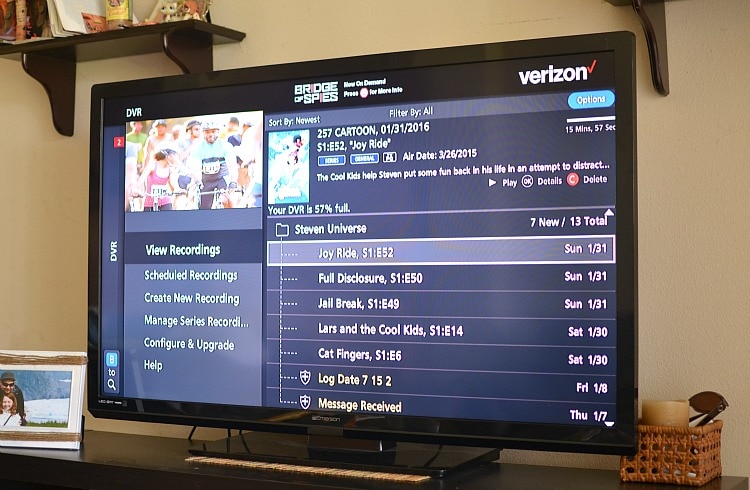 Another plus for Verizon FiOS is that the DVR is super easy to use. Our last DVR was complicated and terribly unreliable. She loves that she is able to stream all of her shows on her phone, too.
I'm all about the sports packages — Right now hockey season is in full swing at my house!
The Sports Plus Channel Pack includes:
Regional Sports Networks

ESPN News

NBA TV

MLB Network

SEC Network*

Golf Channel

NHL Network

One World Sports

SEC Network Overflow*
Making the switch to Verizon FiOS was truly a breeze. After I confirmed the service was available in my area, I made an appointment and within an hour of the van's arrival we were up and running with Preferred HD, Quantum TV and High-Speed Internet. It didn't take long for us to realize that we made the right decision— we've been enjoying Verizon FiOS for a little over a year now with zero complaints.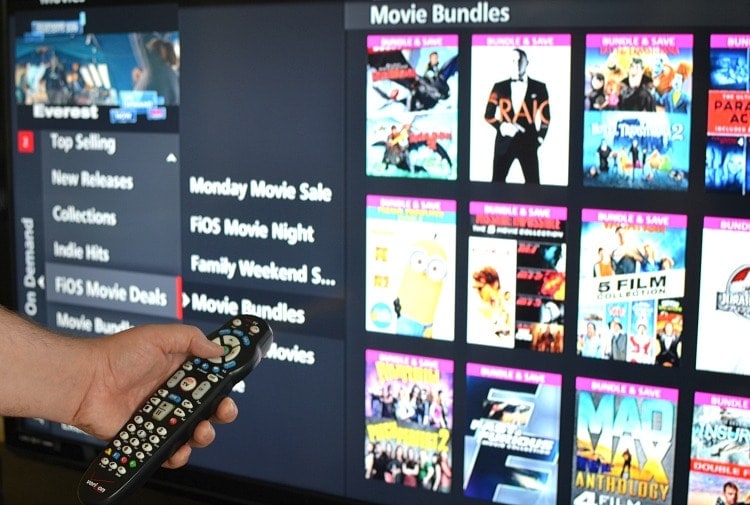 Verizon FiOS has actually brought my family closer together because we now make time to watch our favorite TV shows and sporting events. I'm learning all about Steven Universe and my daughter is beginning to like hockey. It's a win-win for us both!