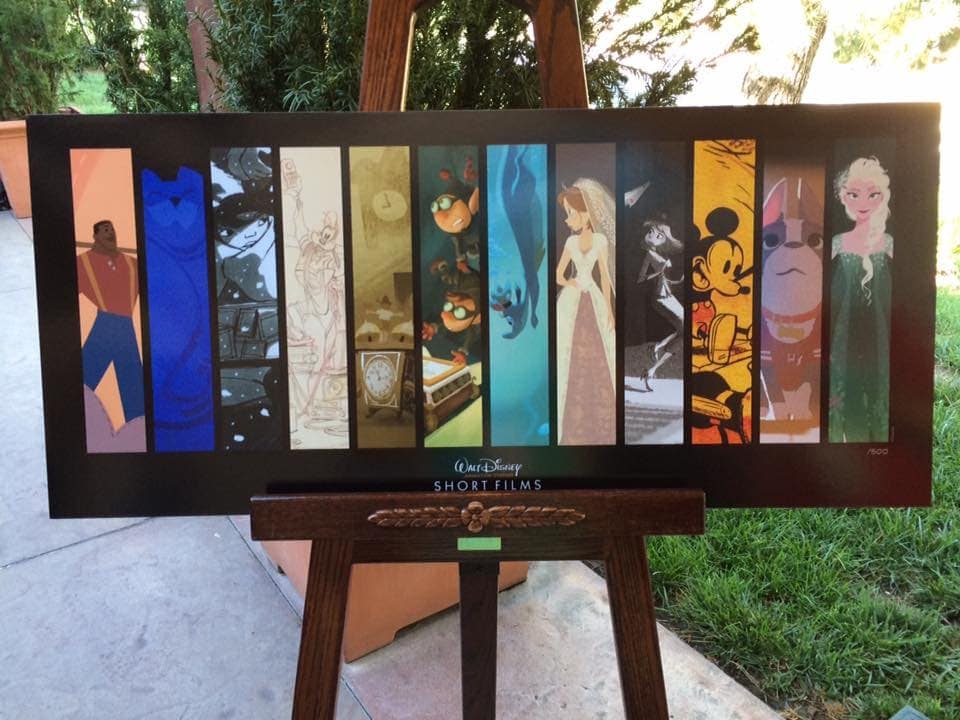 It's been a long tradition at Walt Disney Studios that with every new full-length animation, a new short precides the movie in theaters. Often, it's these little "bonus" films that leave a lasting impression on our mind. I know both the Oscar-winning "Paperman" (Wreck-It Ralph) and "Feast" (Big Hero 6) hit me with emotion, and I left the theater wanting more. "Get a Horse!" was another Disney short that impressed both myself and my daughter. We ended up seeing Frozen three times in theaters, and, believe it or not, she was just as excited to find Oswald (an Easter egg) in "Get a Horse" as she was hearing Elsa sing "Let It Go".
But did you know that not all of Disney's short films debut with animated features in theaters? Other Disney shorts are made just for TV, accompany a Disney live action movie, or even premiere at film festivals ... meaning you might not even know they exist!
Until now...
Walt Disney Animation Studios Short Films Collection
From Walt Disney Animation Studios comes an extraordinary new collection of award-winning and beloved short films featuring Disney's "Frozen Fever," starring Anna, Elsa, Olaf, Sven and Kristoff, and the Oscar(R)-nominated "Lorenzo" (Best Animated Short, 2004). The SHORT FILMS COLLECTION includes contemporary shorts starring classic cartoon characters, such as the groundbreaking 2013 Mickey Mouse Cartoon "Get A Horse!" as well as celebrated Oscar winners "Paperman" (2012) and "Feast" (2014). Enjoy them together for the first time in this must-own collection, with all-new extras, including introductions and interviews with the Disney Animation filmmakers themselves.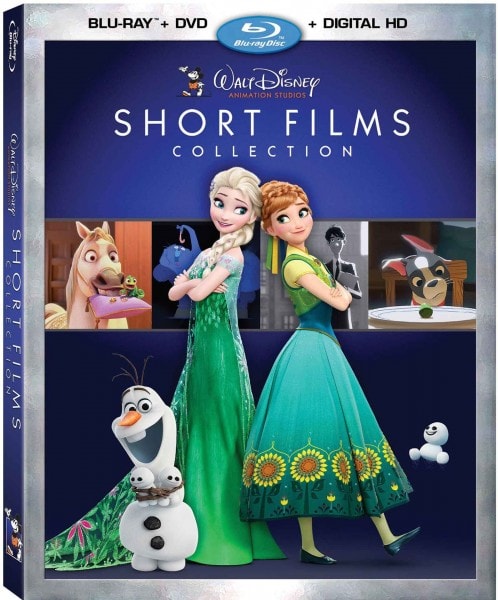 The Walt Disney Animation Studios Short Films Collection includes:
Frozen Fever (2015) – Chris Buck, Jennifer Lee, Peter Del Vecho, Aimee Scribner
Feast (2014) – Academy Award® Winner, Patrick Osborne, Kristina Reed
Get A Horse! (2013) – Academy Award® Nominated, Dorothy McKim, Eric Goldberg, Adam Green
Paperman (2012) – Academy Award® Winner, Kristina Reed, John Kahr
Tangled Ever After (2012) – Nathan Greno, Aimee Scribner, Mark Kennedy
The Ballad of Nessie (2011) – Kevin Deters, Stevie Wermers-Skelton, Dorothy McKim
Tick Tock Tale (2010) – Dean Wellins
Prep & Landing: Operation Secret Santa (2010) – Kevin Deters, Stevie Wermers-Skelton, Dorothy McKim
How to Hook Up Your Home Theater (2007) – Kevin Deters, Stevie Wermers-Skelton, Ian Gooding
The Little Matchgirl (2006) – Academy Award® Nominated, Dave Bossert, Tom MacDougall
Lorenzo (2004) – Academy Award® Nominated, Mike Gabriel
John Henry (2000) – Mark Henn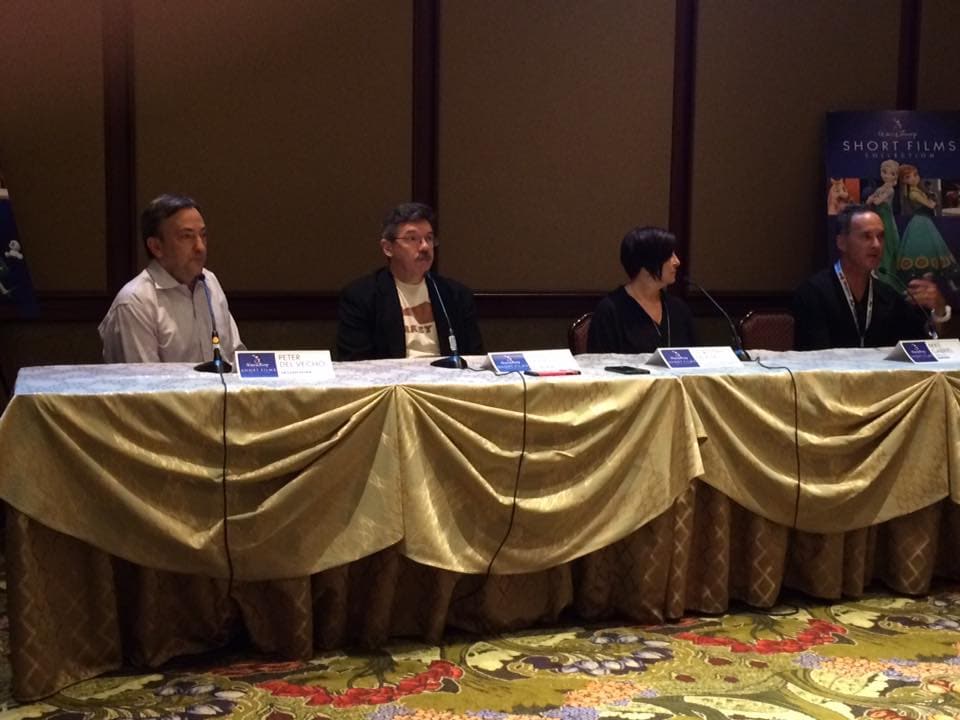 photo credits: As the Bunny Hops
As a special treat during the D23 Expo in Aneheim, California last week, I was able to sit down with four of the filmmakers featured in the new Disney Short Films collection. Having screened all of the Disney shorts included in the Blu-ray release, I was excited to learn some fun facts from behind the scenes from Peter Del Vecho, Dorothy McKim, Mike Gabriel and Mark Henn. Here are a few of my favorite take-aways.
Any employee, in any department can pitch a short film idea and John Lasseter can choose it.
Fantasia started as a short with the The Sorcerer's Apprentice
"Get a Horse!" took 18 months to compete
Shorts are employee driven - which is why the style is different from film to film
There's less risk involved with shorts, so there's a lot more freedom to experiment
A short is usually 7-8 minutes, but not a hard and fast rule - John Henry is 10 minutes
Had tango dancers come in for Lorenzo... but Dance shown is actually the Merengue
Research trip to West Virginia for John Henry - Attended John Henry festival
Walt's voice is used 100% in get a horse - the word RED was pieced together
Frozen Fever filmmakers went to the ice hotel in Quebec City. This influenced the short by setting it in spring (it was too cold!)
Get a Horse! is 100% new animation
There's a Big Hero 6 Easter egg in Frozen Fever. Look at the Snow Geese
Mike Gabriel doesn't like Easter eggs in movies/shorts
The directors make the short films for themselves first, and hopes audiences embrace
The Walt Disney Animation Studios Short Films Collection is now available for purchase in stores and on Amazon.
What's your favorite Disney short?
Special thanks to Walt Disney Studios for hosting me at the D23 Expo. All opinions are my own.