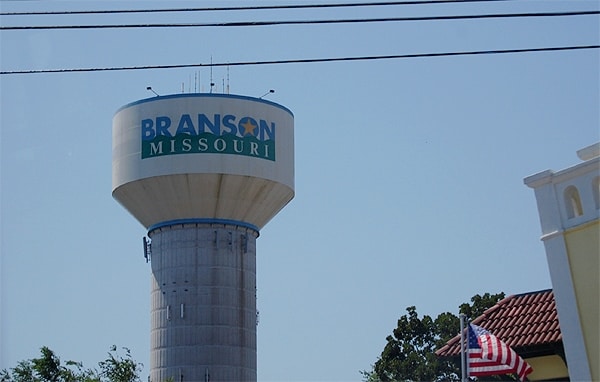 I visited Branson, Missouri for the first time with my daughter this summer. Living in Florida, we are surrounded by theme parks and attractions, and it's hard to imagine another place similar to the excitement of Orlando. Branson was on my radar as a family vacation destination, similar to what we have here-- but, I just couldn't visualize it. I hadn't spent much time in the Midwest, so I had no expectations going in when the kind people at the Branson CVB invited my daughter and I to explore Branson for a weekend.
I figured if nothing else, it would be a great mother-daughter bonding trip. Happily, we got so much more than we bargained for...Who knew there was so much to do in Branson?
We flew AirTran to Branson Aiport (BKG), which took us both by surprise. The small airport has the most adorable theming that made us feel welcome right away. It set the tone for a fun trip.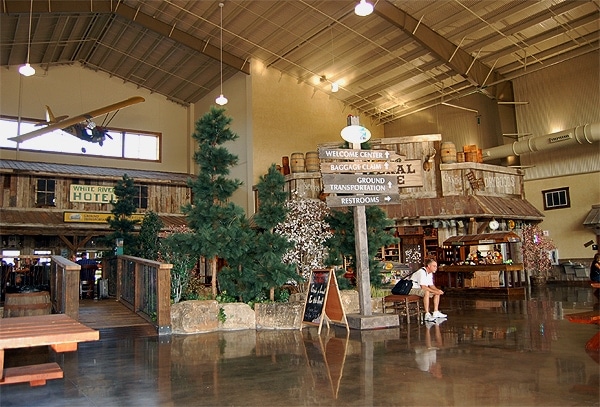 From the airport, we headed straight to our hotel, Castle Rock Resort, which just happened to have an indoor water park. Branson has a ton of affordable lodging options, but if you're traveling with kids, I highly recommend one with water features.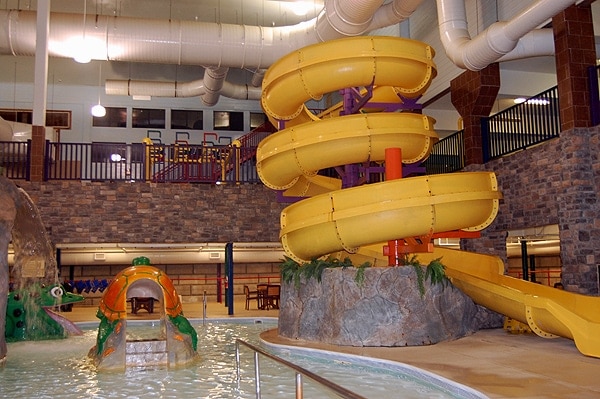 It didn't take long for my daughter to proclaim Branson to be "Awesome". Little did she know that the fun was just about to begin. Over the course of the weekend we visited eight (!!!) Branson attractions:
- Dolly Parton Dixie Stampede
- Silver Dollar City
- Showboat Branson Belle
- White Water
- The Track Family Fun Park
- Sight & Sound Theater
- Titanic Museum
- The Shepard of the Hills
I will be sharing reviews of our favorite attractions -- Dolly Parton's Dixie Stampede, Silver Dollar City and the Titanic Museum -- in future posts. Silver Dollar City is worth the trip to Branson alone; it may be my new favorite amusement park outside of Disney.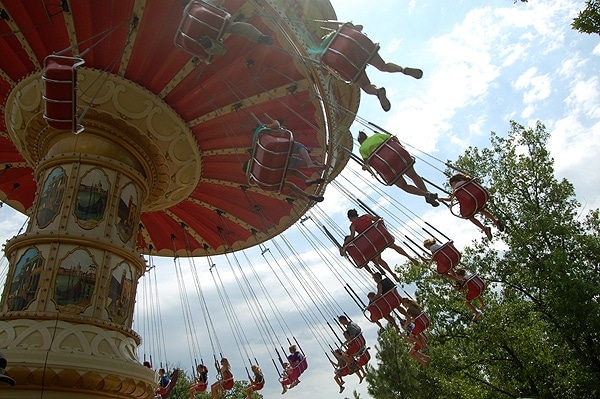 I think what separates Branson from most other destinations is its wholesomeness. Everything is family-centric, down to the inability to purchase alcohol at most of the entertainment venues. Though, my friend Shannon Lane did find a few wineries to sneak off to.
Branson's strip is a plethora of live shows, billboards and music-- it's an interesting mix of entertainment for both young and old, and it was easy to see what makes Branson so appealing to families. I know my daughter and I had a great time!
As I mentioned above, there is so much to do in Branson, that it would be impossible to tackle it all. And even if you could, you probably wouldn't want to- there are only so many live music shows that a family can handle 😉
When you come to that breaking point of being over-stimulated, there's the natural beauty of the Ozarks that deserves its own attention. I only wish we had more time to explore it.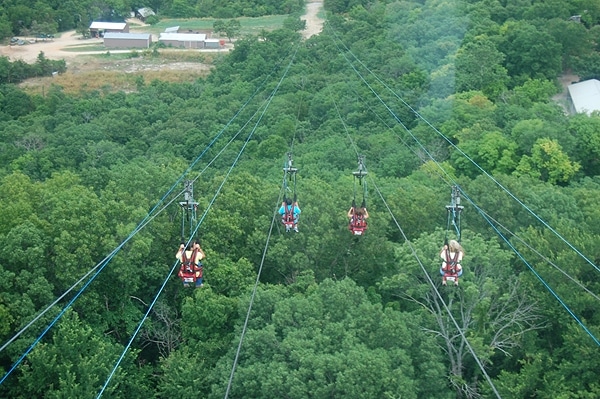 My daughter and I visited Branson in the summer, when it's great for family vacations. I can only imagine the area in the fall, winter or at Christmas. I'm positive it would be a hootin' and hollerin' good time!
Yeah, I went there. Branson does that to you. 🙂
Special thanks to the Branson CVB for hosting our visit. All opinions are my own.