I experienced the Wilderness Explorers program at Disney's Animal Kingdom as part of the Monkey Kingdom event to help promote Disneynatures's newest release (in theaters now!). All opinions are my own.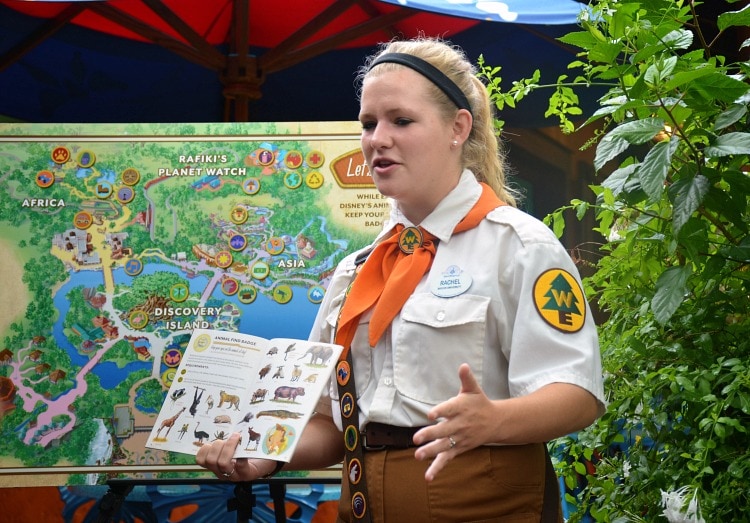 Disney's Animal Kingdom has a fun (and educational!) new family-friendly activity that's sure to bring out the explorer in everyone. Inspired by Russell, the wilderness explorer in the Disney-Pixar film "Up," Wilderness Explorers at Disney's Animal Kingdom sets guests on a self-guided adventure around the park in search of sticker badges, which can be earned by completing various activities and solving puzzles along the way.
The free program helps children learn about the park's inhabitants, including nutrition and conservation.
How to Participate in Wilderness Explorers
Once inside Disney's Animal Kingdom park, look for Headquarterss on Oasis Bridge. There you can pick up a Wilderness Explorers handbook (and pencil!) and earn your first badge. Both adults and children are allowed to participate.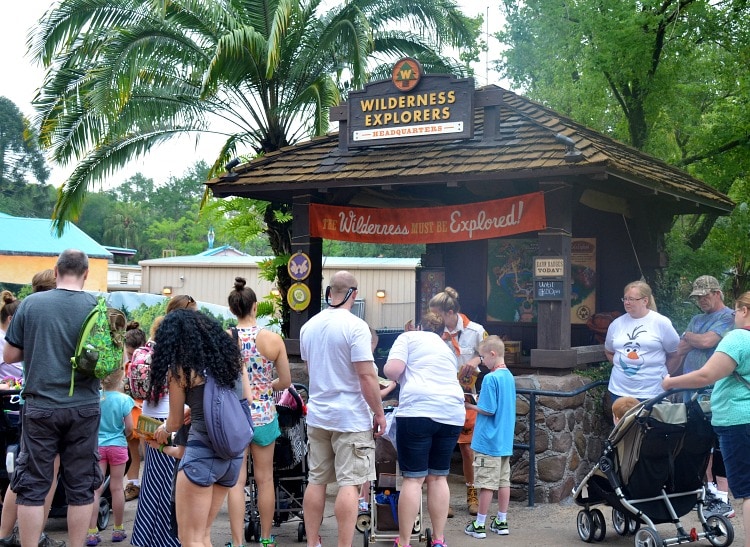 3 Easy Steps to Exploring
1. Find your next badge location by using the map in the Wilderness Explorers handbook.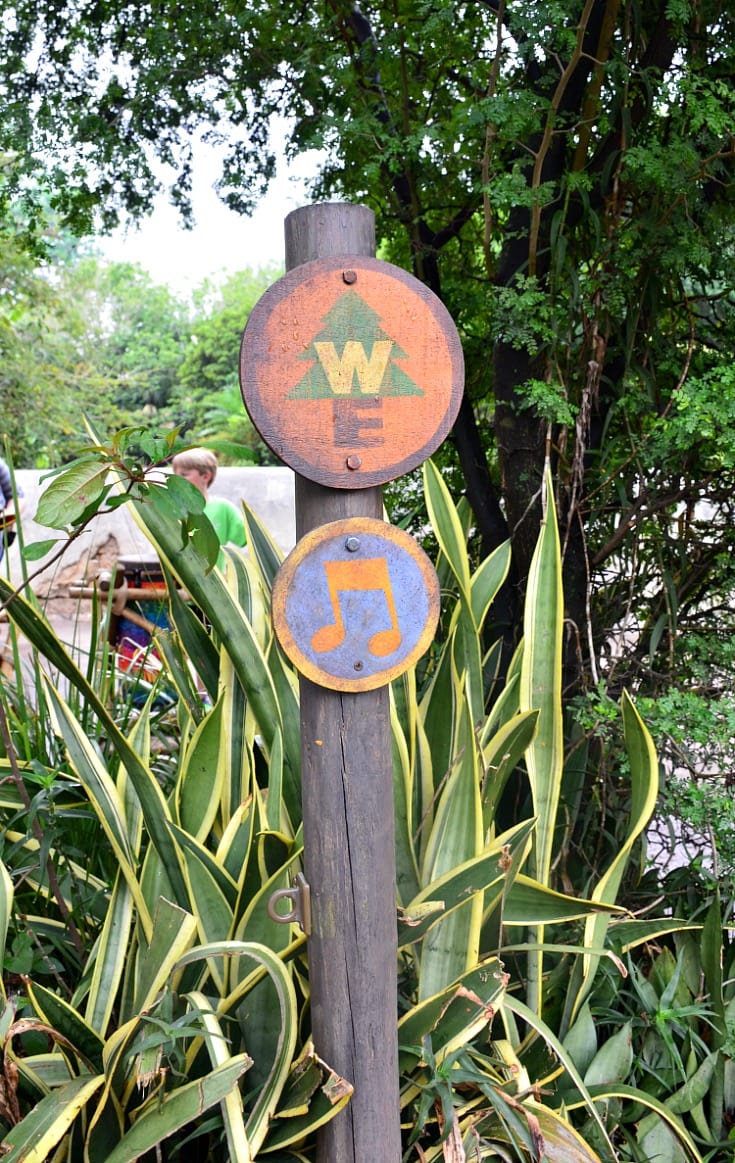 After you've received your handbook, you can head to your next badge location by using the included map. Wilderness Explorer badge stops are designated by a badge sign (shown above).
The beauty of Wilderness Explorers is that you can earn badges in whatever order you choose. Some families will earn badges as they go through the park, riding rides and stopping at other attractions along the way, and other families will spend their day just earning badges.
The average participant earns 12 badges in a day — there are 31 in all, making Wilderness Explores a multi-day experience. If you don't finish the book during your vacation, keep it and bring it with you when you return!
2. Follow the instructions on each page to complete your activity.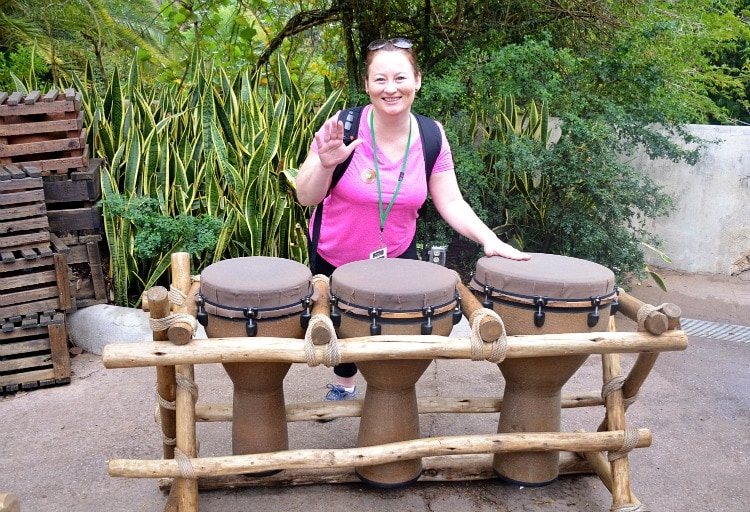 To earn your badges you'll need to complete an activity at every stop. Some stops are more time consuming than others. To earn the music badge, I had to find the drums in Harambe and learn to play an African drum pattern. Then I had to look for a specific instrument and find the name, writing the answer in a space included in the handbook.
3. Find your troop leader or your badge guide to earn your badge.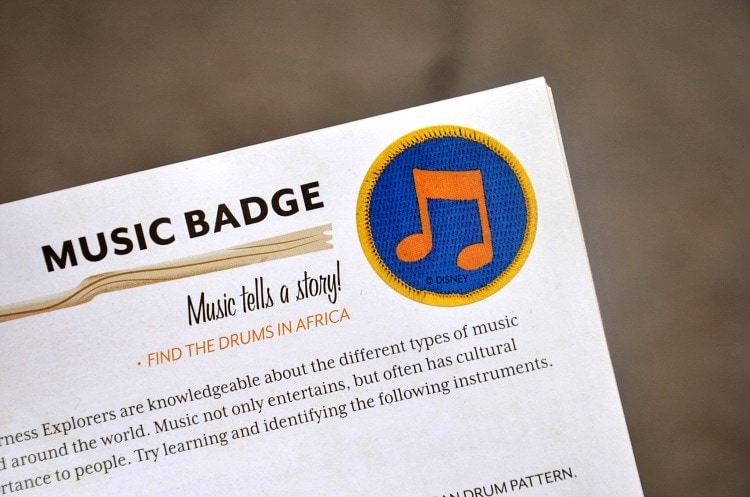 Once the badge activity is completed you'll need to find either a troop leader or a badge guides to place the corresponding sticker badge in your handbook. Uniformed guides are usually located right at the badge stop, making the process very quick. I'd estimate each badge takes a minimum of 5 minutes to complete.
Once all 31 badges are earned, guests can return to headquarters and receive Senior Wilderness Explorer status (complete with its own special badge!).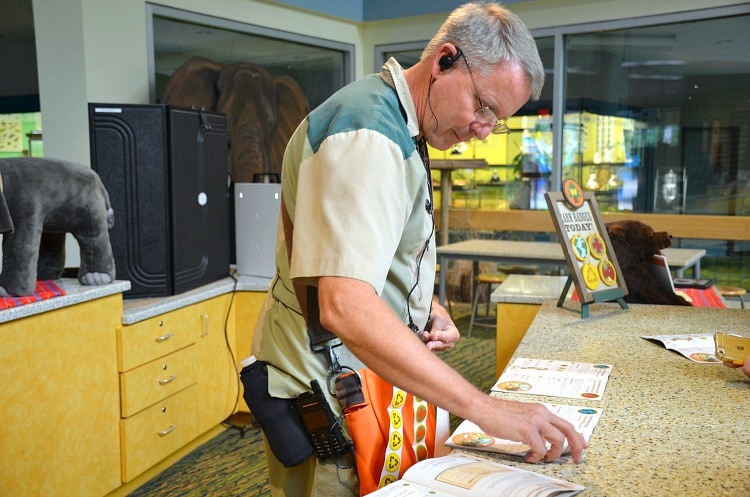 Wilderness Explorers is Family-Friendly
Like most attractions at Walt Disney World, Wilderness Explorers at Disney's Animal Kingdom is family-friendly. Kids of all ages will enjoy earning badges equally. The littlest explorers can learn basic info and search for animals around the park, and older kids (and adults!) will enjoy learning more detailed facts. I know I learned a thing or two on my journey around the park!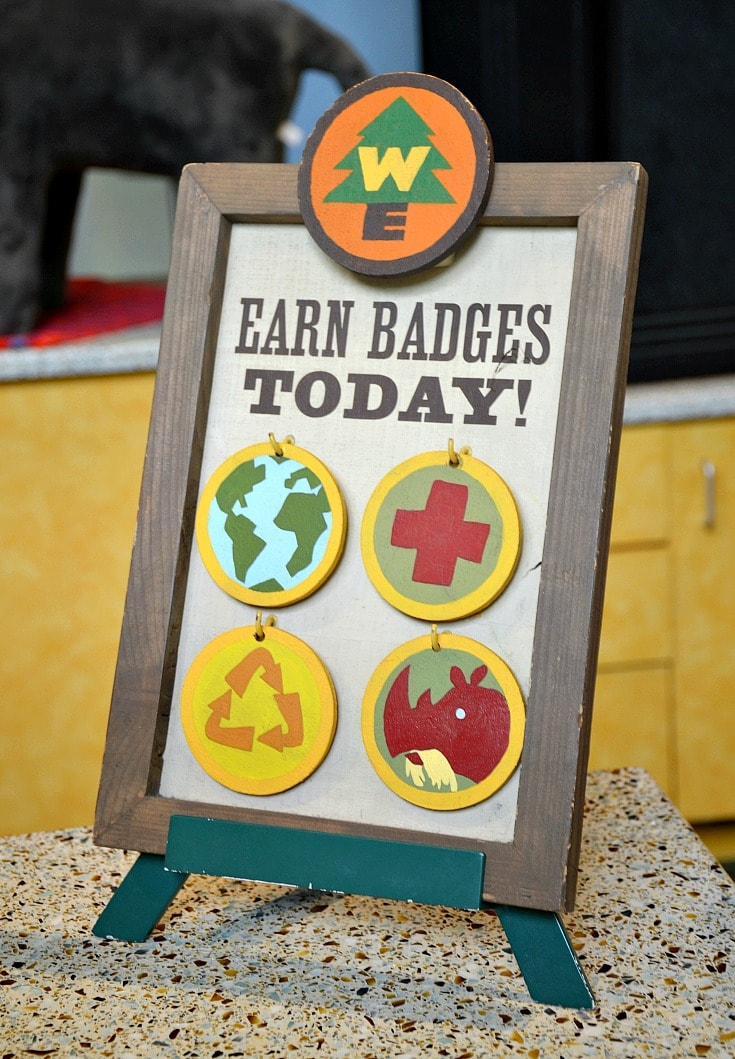 Will you become a Wilderness Explorer during your next visit to Disney's Animal Kingdom?
MONKEY KINGDOM is now in theaters!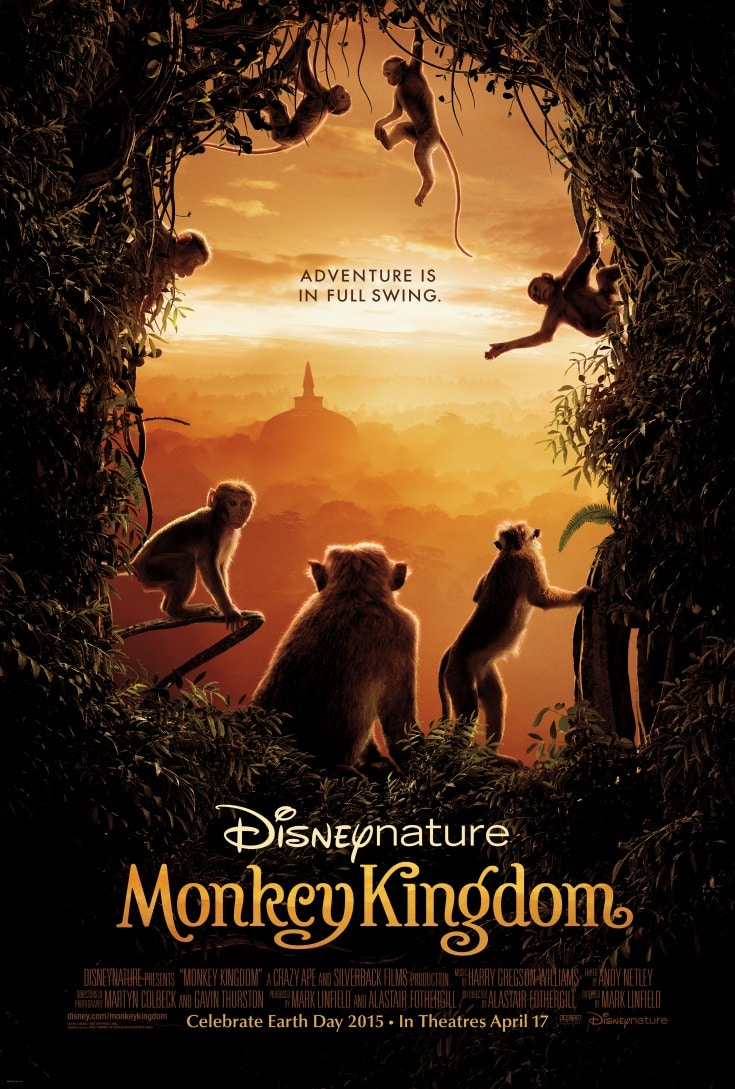 For every ticket sold opening week (April 17-23, 2015), Disneynature will make a donation to Conservation International to help protect monkeys and other endangered species in their natural habitats.