Operation Wonder Park is a go! Check out the new WONDER PARK trailer below, and mark your calendar for its release in theaters on March 15th!. This post is in partnership with Paramount Pictures. All opinions are my own.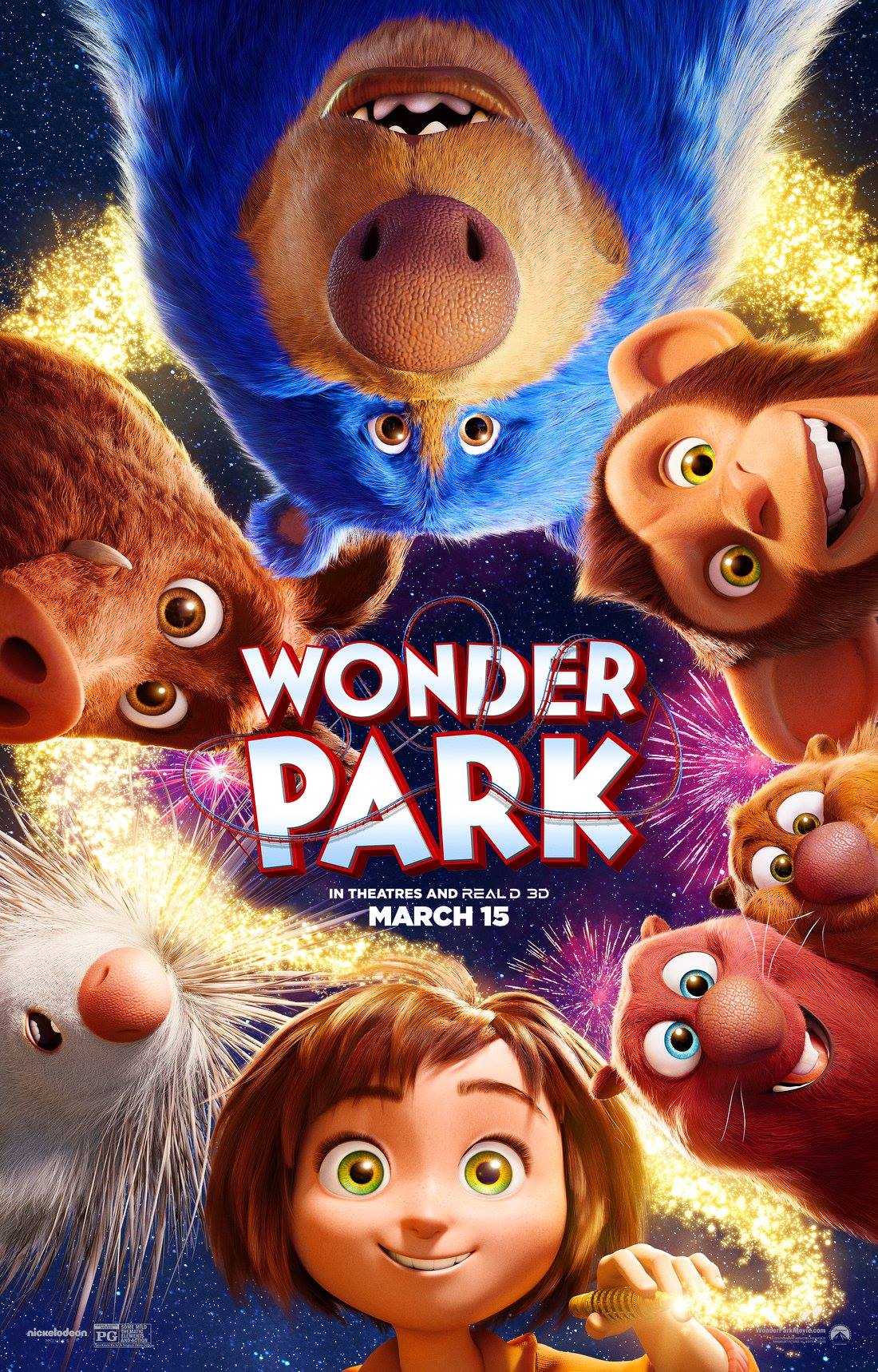 If you can imagine it, you can ride it. That's the magical idea behind Paramount Picture's newest animation WONDER PARK, with the voice talents of Jennifer Garner, Matthew Broderick, John Oliver, Mila Kunis, Kenan Thompson, Ken Jeong, Norbert Leo Butz, Brianna Denski and Ken Hudson Campbell.
About WONDER PARK
WONDER PARK tells the story of a magnificent amusement park where the imagination of a wildly creative girl named June comes alive.
One magical day, June is running through the woods to find her way home where she discovers an old rollercoaster car and climbs inside. She suddenly finds herself in Wonderland, an amusement park she had created in her mind and put aside. All of her rides and characters are brought to life but are falling into disarray without her.
Now, with the help of her fun and lovable park characters, June will have to put the wonder back in Wonderland before it is lost forever.
Wonder Park Trailer
I don't know about you, but when I was a kid, my imagination ran wild! I always had this crazy idea where I could build my own playhouse. I would collect wood from around the neighborhood and sneak into my dad's toolbox to borrow his hammer and nails. My vision was always grand!
I probably don't have to tell you that my playhouse never came to fruition, but I had a lot of fun trying to build it! I actually think that's what sparked my desire to become an engineer.
Looking back, I admire all the creativity I had as a kid. I want my daughter to have those same crazy aspirations-- and even if she doesn't succeed, it's that spark of creative energy that sticks with you!
I'm excited to see WONDER PARK with my family when it debuts in theaters on March 15 -- Remember, you're never too old to let your imagination run wild!


WONDER PARK is fun, creative, full of imagination, and a must-see family film!