It's been a few years since I've been to Cancun ... which is far too long if you ask me. Cancun is located in a gorgeous area known as the Riviera Maya, famous for having an abundance of all-inclusive resorts that cater to every demographic, with families being near the top of the list. I've yet to bring my family to Cancun for spring break, but I wouldn't hesitate if the opportunity every arose— Cancun, Mexico has all the elements of a great family getaway, with outstanding history, culture, food and entertainment.
Here are 10 family-friendly spring break activities in Cancun courtesy of the Cancun CVB.
1. Visit Coba and a Mayan Village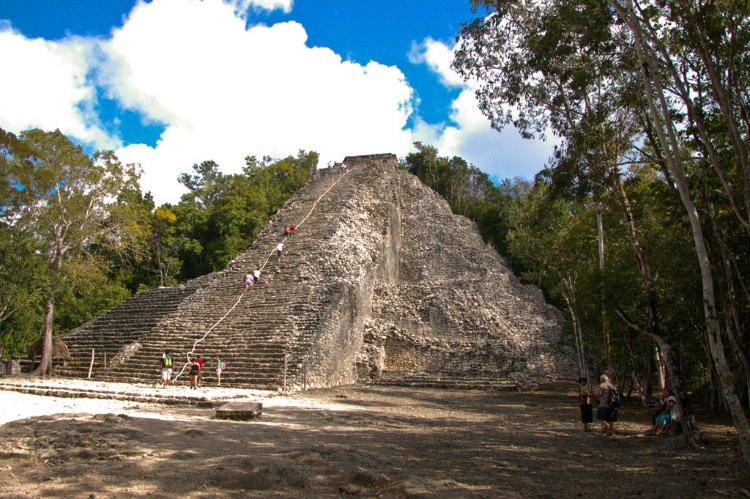 Visiting the archeological site of Coba is a must-do when you go to Cancun. It is only a 45 minute drive to discover the amazing Nohoch Muul pyramid, the tallest in the Yucatan Peninsula where you will have stunning views of the jungle – yes it is still climbable! With Alltournative Eco-archeological Expeditions you can also visit a secluded Maya village and enjoy its well preserved natural beauties, lagoons, cenotes, jungle paths and the natural reserve that protects the flora and fauna of the area. Guests can also enjoy a delicious meal of typical food, soft drinks and hand-made tortillas all cooked by the local Mayan ladies – yes there are still Mayans alive and well living in Cancun.
2. Snorkel in the Cancun Underwater Museum
The Cancun Underwater Museum is off the coast of Cancun where more than 500 sculptures lie on the ocean floor. These sculptures were designed by Jason de Caires Taylor and were created to demonstrate the interaction between art and environmental science forming a complex reef structure for marine life to colonize and inhabit this area. Visitors can dive, snorkel or take a glass bottom boat to view the statues.
3. Zipline at Selvatica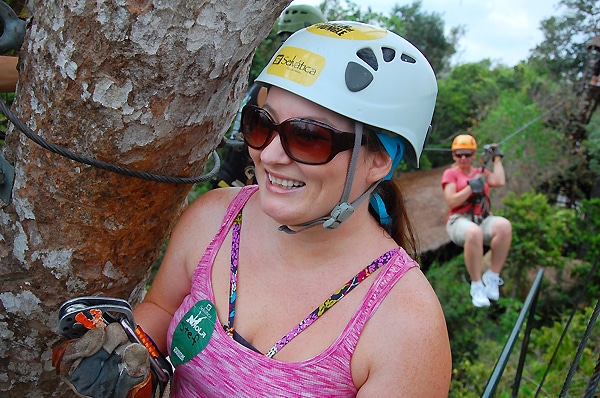 Selvatica Extreme Canopy Adventure invites visitors to rediscover what it means like to zip line through the Mayan jungle and really enjoy the nature of the area. Selvatica has 12 of the longest and fastest zip lines in North America. Children as young as 3 years old can zip line tethered to one of the guides, and kids 8 and up can go alone. After the tour, guests have access to swim in an a cenote— a refreshing underground sinkhole.
4. Snorkel the underground rivers at Xcaret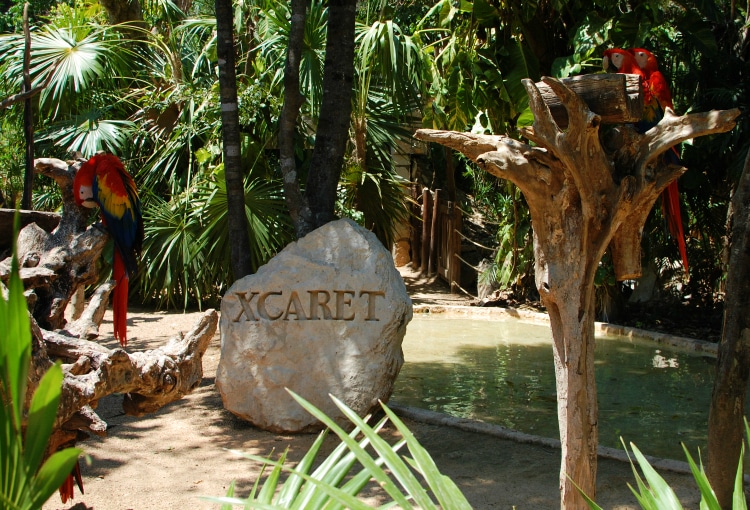 The underground rivers that run through Xcaret are breathtaking natural wonders that guests can swim and snorkel. Xcaret's underground rivers are part of a large cave system that forms deep under the surface of the Yucatan peninsula. Snorkel in caves and swim along unique rock formations and marine fossils at Xcaret Park Mexico. You only need a life vest to experience this mysterious underwater world – no need to be a professional cave diver!
5. Swim in the cenotes that make the Yucatan famous!
Xenotes Oasis Maya Tour is a unique tour that takes you to four different kinds of cenotes where you will be able to practice different activities such as Kayaking, zip-lining, inner tubing, rappelling and snorkeling. Guests receive personalized tours that are led by experts that are not only experts on the surrounding territory but are also instructed on activities, history and legends of the region.
6. Explore Isla Mujeres
This small island is located opposite the Cancun coast. The island combines the beauty of the Caribbean, a lush tropical jungle and the heritage to the Mayan civilization. Only a 20 minute ferry ride from Cancun, this charming island is the ideal spot for getting away from the hustle and bustle of the Cancun Hotel Zone. Guests should visit the ancient Mayan ruins and learn how Isla Mujeres got her name!
7. Visit the Cancun Maya Museum
Cancun's Maya Museum celebrates the ancient Mayan civilization. Next to the Maya Museum, the San Miguelito archeological site recently opened as well. This location was inhabited over 800 years ago until the arrival of the Spanish conquistadors.
8. Take a ride at Xoximilco
Xoximilco Cancun is one of Cancun's newest attractions that feature nearly five miles of canals that cut through 140 acres of spectacular Mayan jungle. Workers pole the park's trajineras from 6 p.m. – 11 p.m. Monday through Saturdays. This new excursion offers tourists a fun and unique way to hand out with friends and family, enjoy delicious local food and listen to live Mariachi music for an authentic Mexican fiesta on the water.
9. Visit Crococun Zoo
At this zoo, visitors can touch hold and feed species like coatis, spider monkeys, snakes, deer and crocodiles. Great for kids, especially those that love animals!
10. Visit Garrafon Natural Reef Park on Isla Mujeres
Located at the south end of Isla Mujeres this park has amazing activities for the whole family including zip-lining, snorkeling, kayaking and more.
Have you been to Cancun with your family?