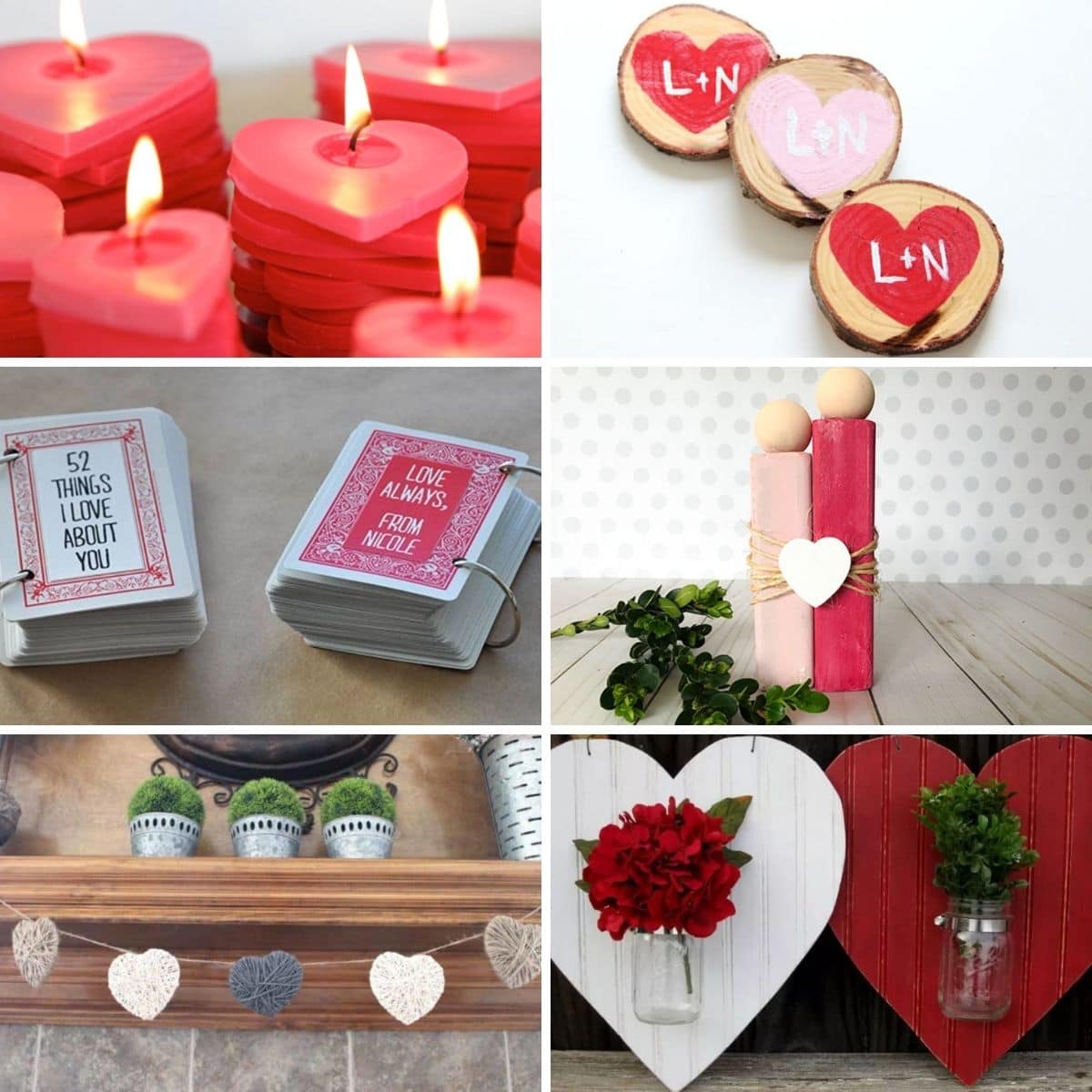 Valentine's Day is the perfect occasion to show the one you love just how much you love them by creating something special. If you've been looking forward to this holiday for a while, then you probably have your gift all sorted, as well as countless ideas to decorate your space.
But if you're a little behind, or just in search of more inspiration, then we've pulled together a comprehensive list of DIY decorations, and potential gifts, that will turn your love's eyes into those cartoon hearts on stalks that you used to see in Looney Toons episodes!
Scroll down for wreaths, garlands, ornaments, and even gnomes that you can make and scatter around your house to get everyone in the mood for love.
Stacked ombre heart candles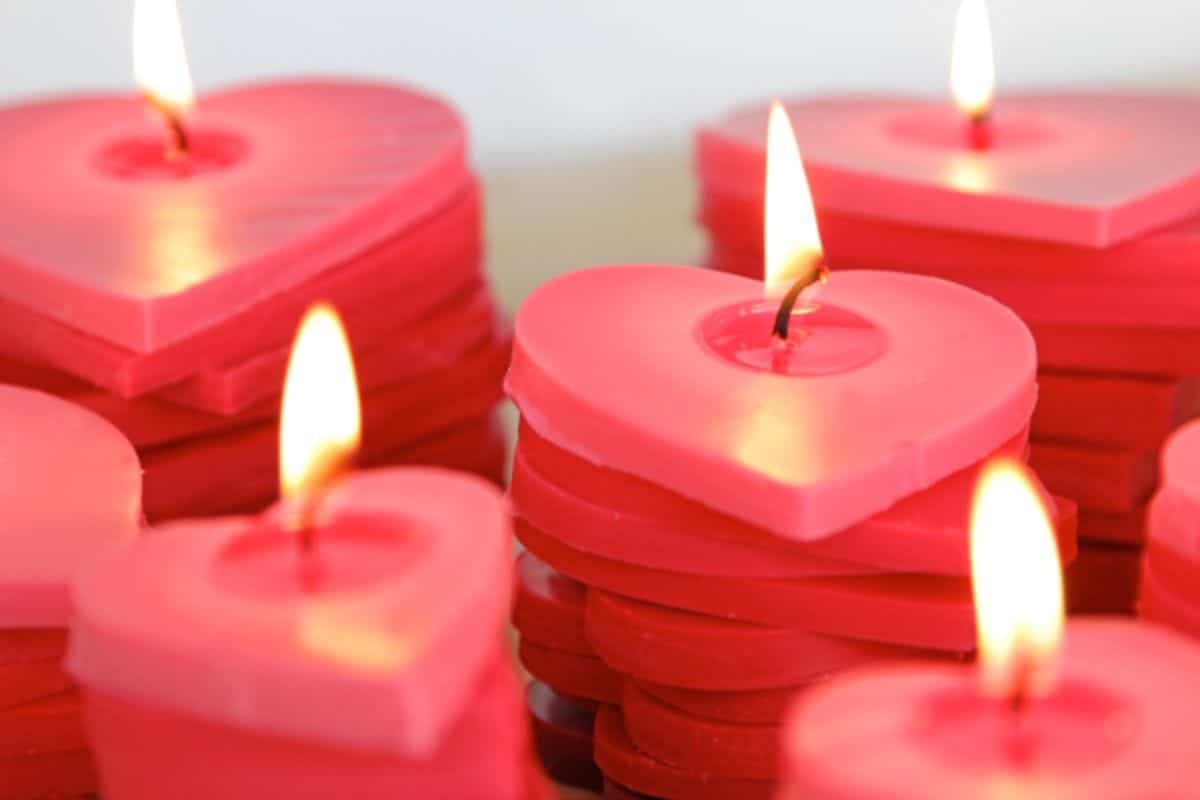 Candlelight is essential for a romantic Valentine's evening, and these heart stacks are a stupidly simple way to sprinkle a gentle glow all over your home. The folks at Hands Occupied make them with cookie cutters and will show you how.
Valentine's love blocks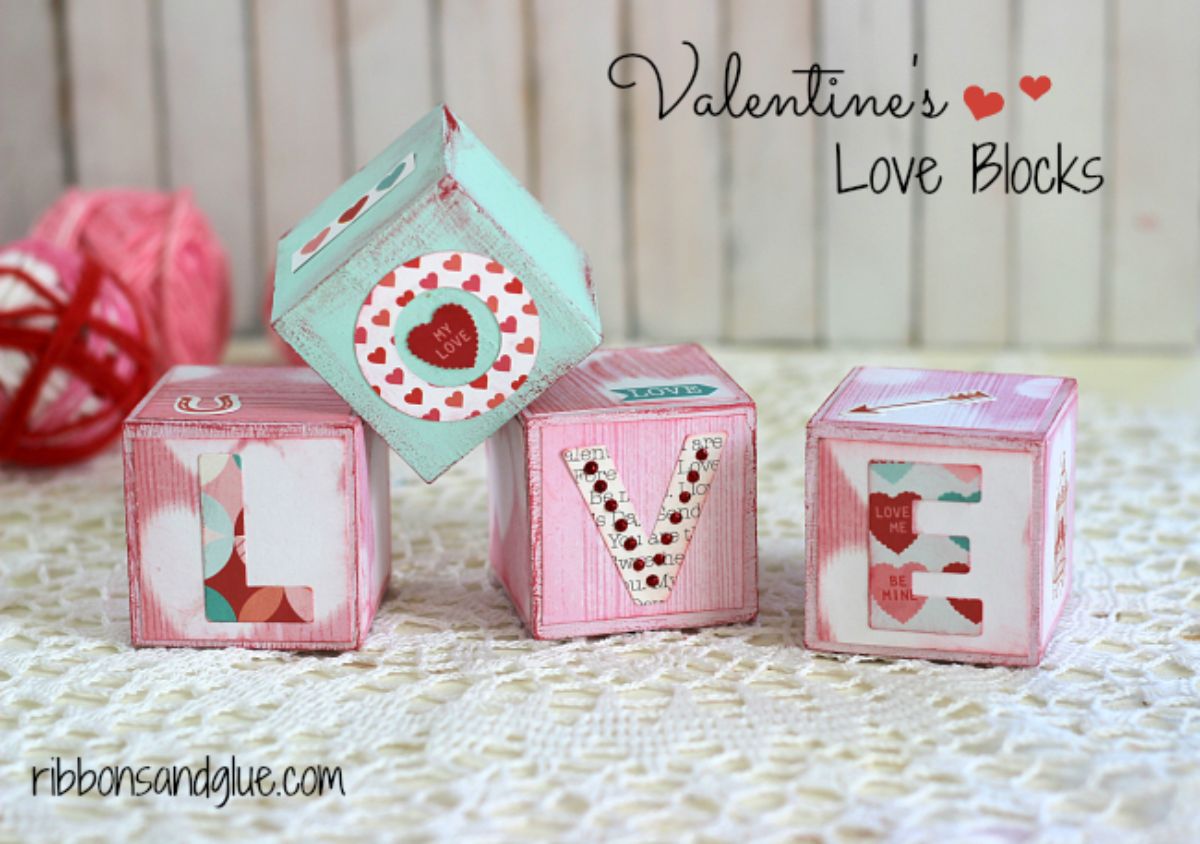 If you're a scrapbooking fan, then why not adapt your skills temporarily and make these cute little LOVE blocks? Using chalk paint and scrapbook paper, Ribbons and Glue show you how to create the perfect mantelpiece decoration.
Yarn-wrapped hearts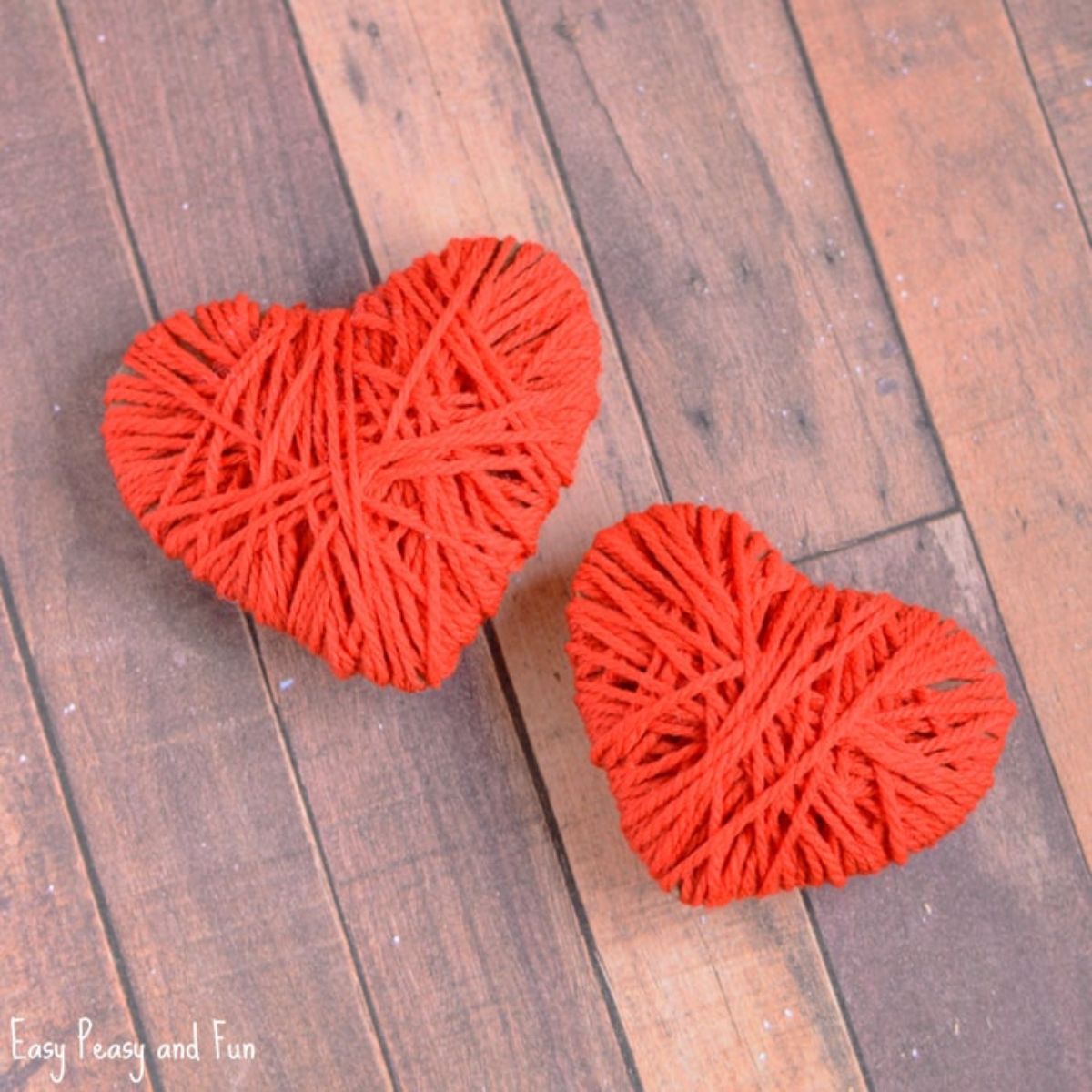 These adorable little yarn hearts are perfect for popping in with your wrapped gift as an added surprise. Or you can give them loops and hang them from a floral arrangement. Easy Peasy Fun has a simple tutorial on their site.
Heart-shaped mason jar door hangers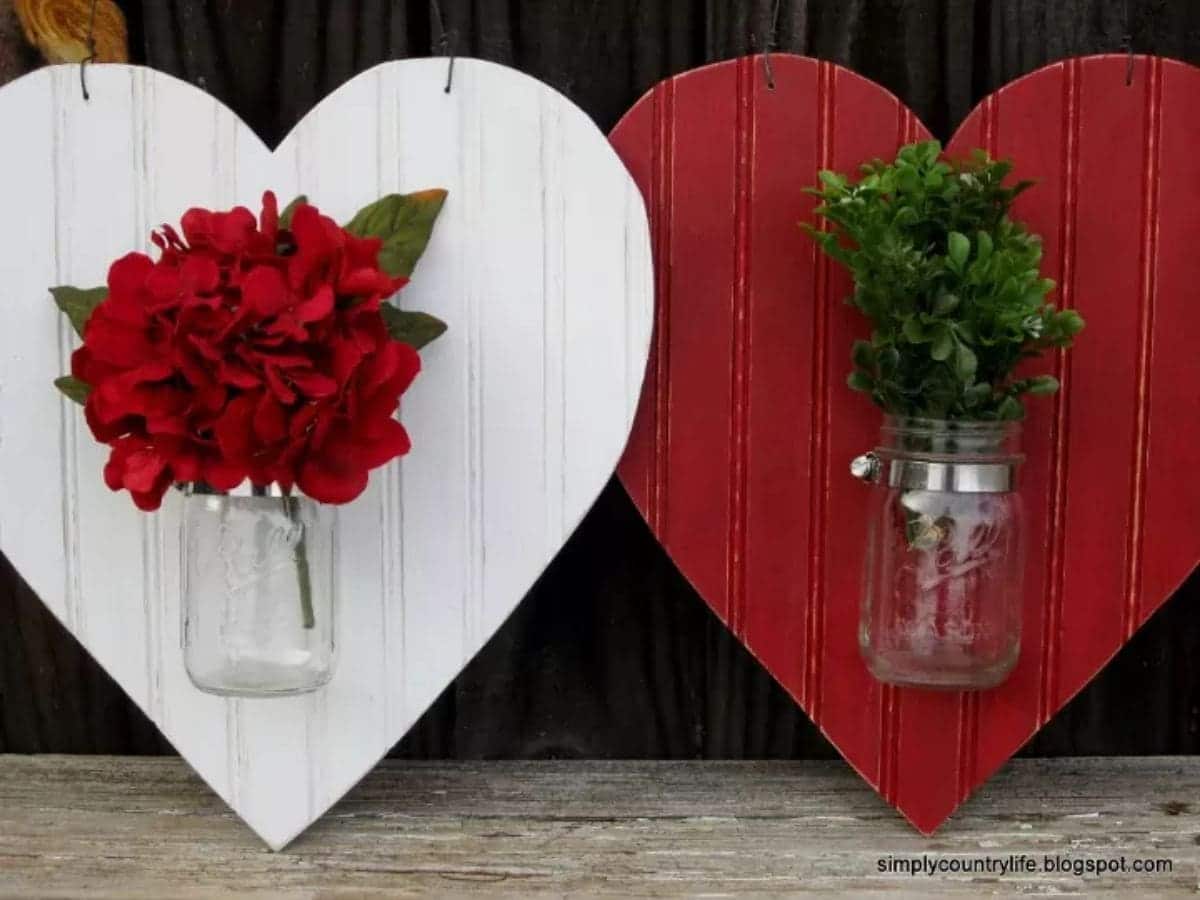 Simple Country Life has all the details on how to make these heart-shaped mason jar hangers. You can fill the jars with your love's favorite flowers (or your own!) and hang them all around the house, bringing the love!
3D paper heart garlands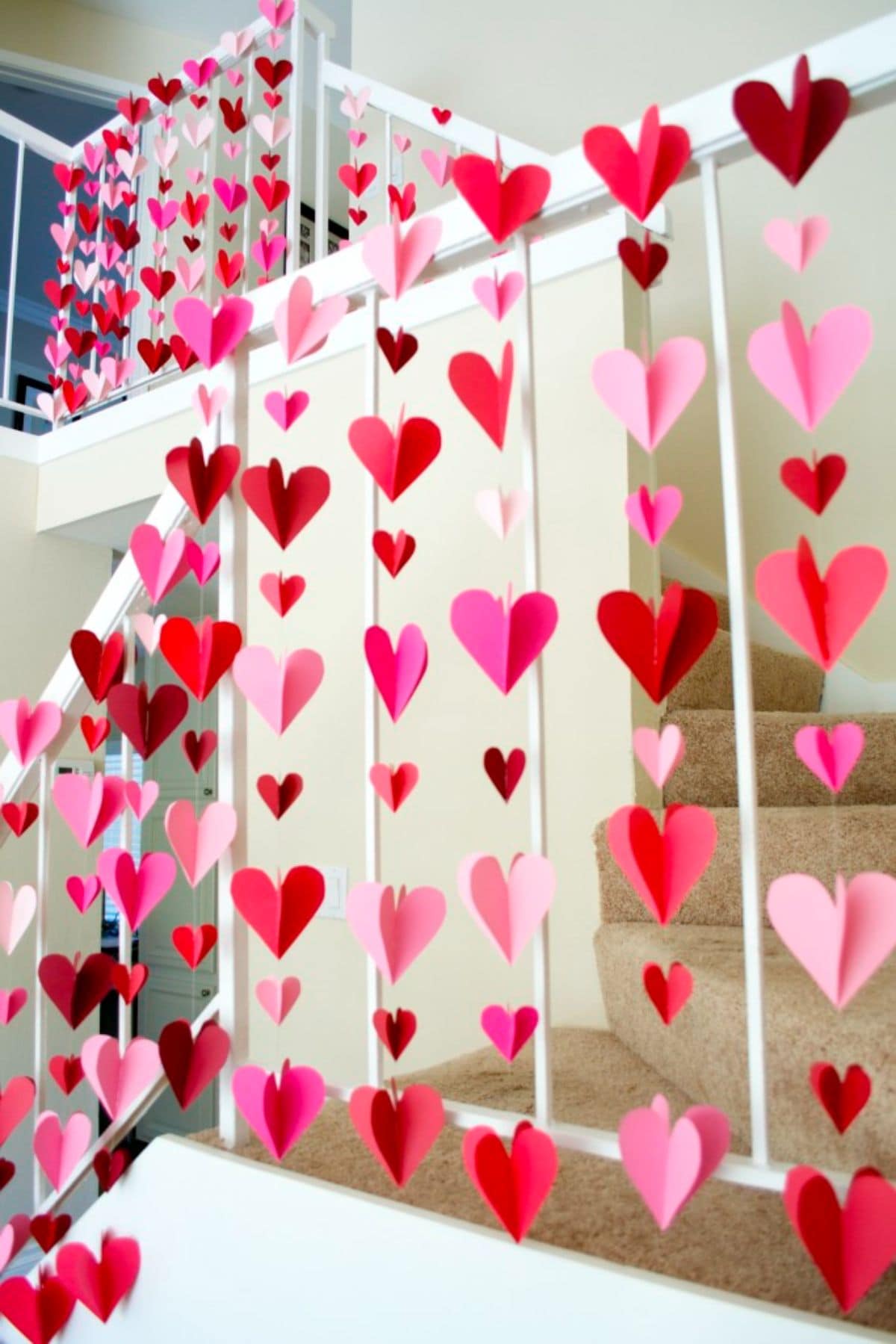 The simplest of Valentine's crafts, these paper heart garlands would be great fun to make with the kids, and they look really effective once you have a bunch of them hanging in a curtain. Miss Bizibee can show you how over on her site.
"Things I love about you" book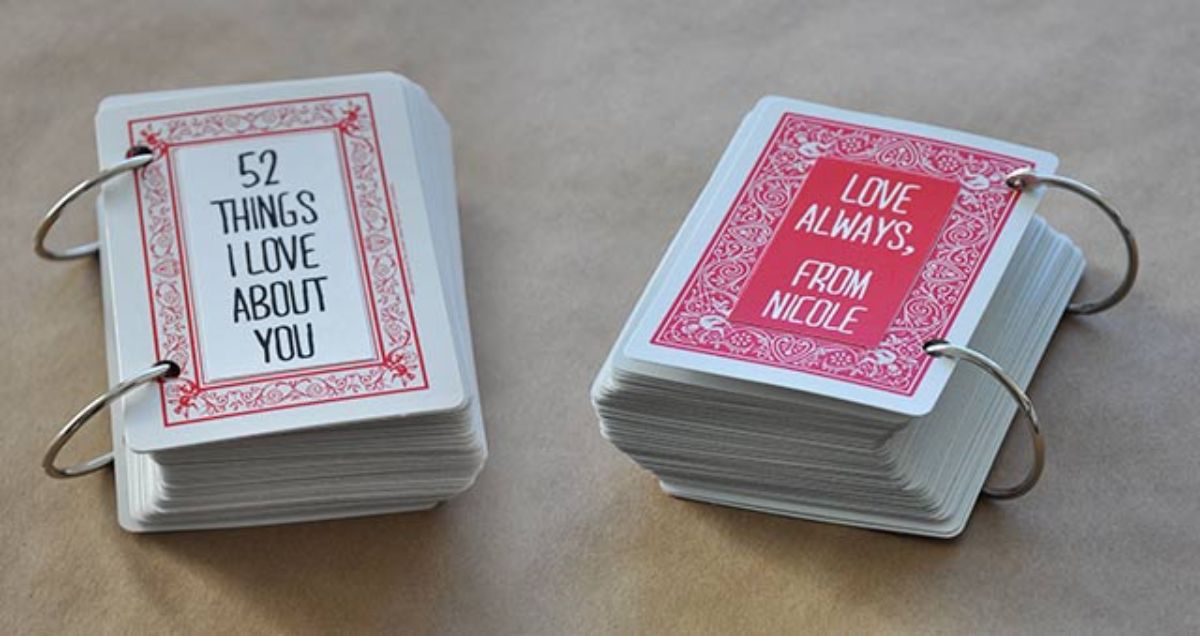 The best gifts are personalized gifts, and this idea for a book of things you love about your partner is so sweet. Don't worry: if you can't think of 52 then you are allowed to change the title! Grab your pack of playing cards and head to Visual Heart for more.
Valentine's Day gnomes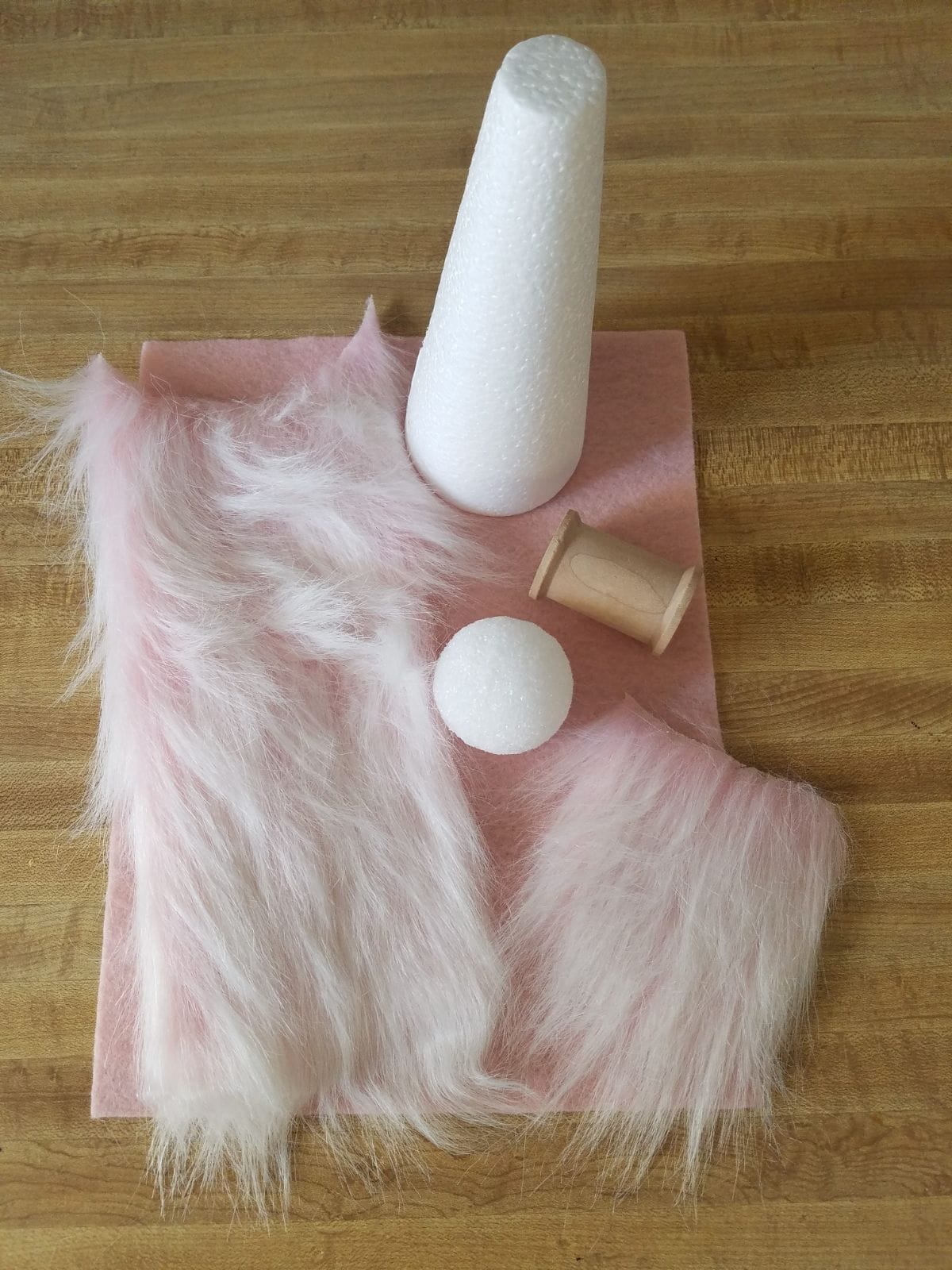 These are beyond adorable! Can you imagine having 3 or 4 of them sitting on your mantelpiece, smiling at you? Or, even better, why not use a bunch of them for your table centerpiece, sitting on some fake grass? Follow the Yellow Brick Home has all the best gnome ideas!
"I Love You" printable
A simpler DIY gift doesn't exist! This free printable from The Craft Patch Blog is the perfect last-minute Valentine's present (don't worry, we've all been there!). Print it out, on some decent paper or card, stick it in a frame, and you're good to go: they'll never know you weren't prepared.
Wooden dowel wreath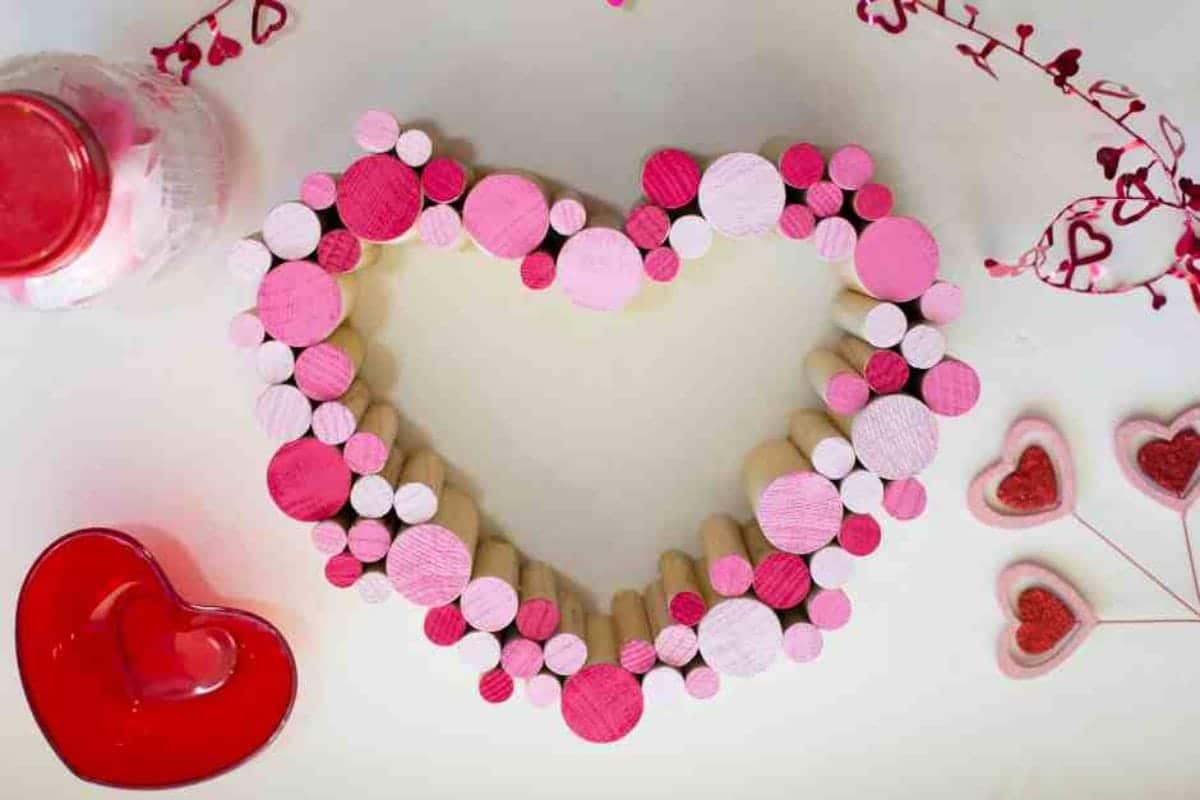 If you fancy brushing off your woodworking skills, then Bonnie and Blithe can teach you how to make one of the most interesting wreaths I've seen yet. Made of wooden dowel and painted all the colors of the holiday this wreath will be the envy of all your neighbors.
Spiral paper flower heart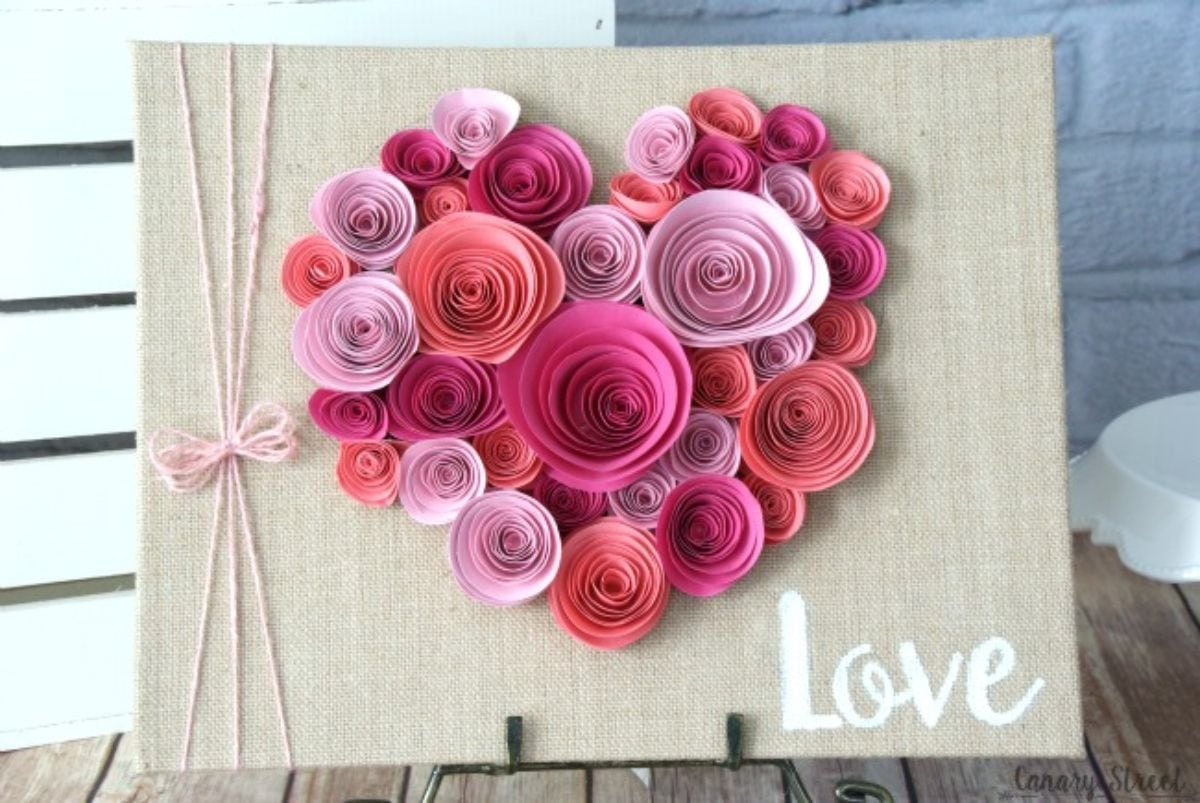 Did you get caught up in the paper quilling craze when you were a kid? I got given the coolest starter set and spent ages trying to create ducks and trees, unsuccessfully. Canary Street Crafts have no such problems, and they can teach you how to make this beautiful paper wreath in gorgeous colors.
Heart-shaped pom pom wreath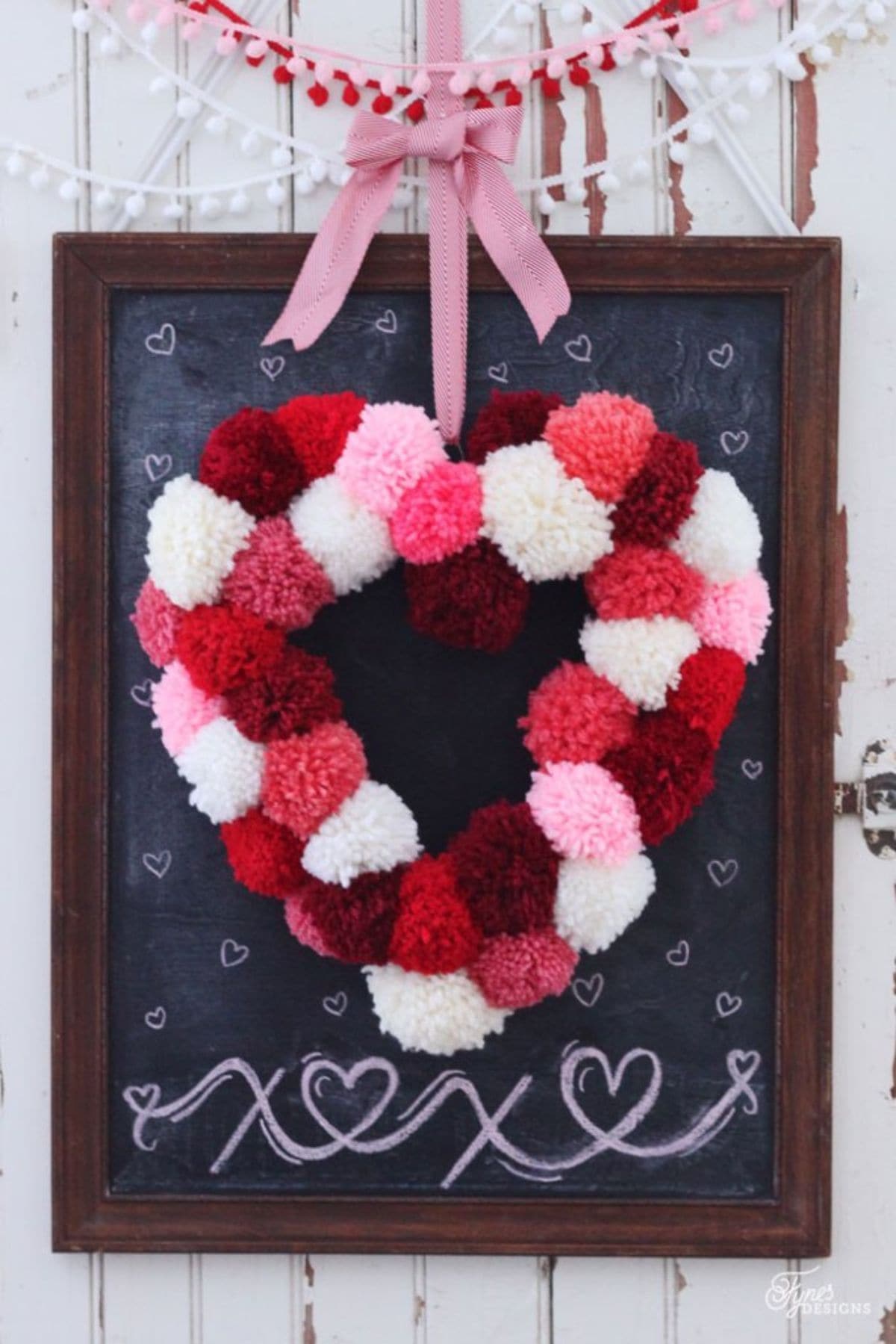 If you're looking for something a bit more traditional, but still stunning, then you need this Fyne Designs tutorial for the fluffiest pom pom wreath in the land. Pick the right colors and this will be the focal point of your Valentine's vignette.
Heart coasters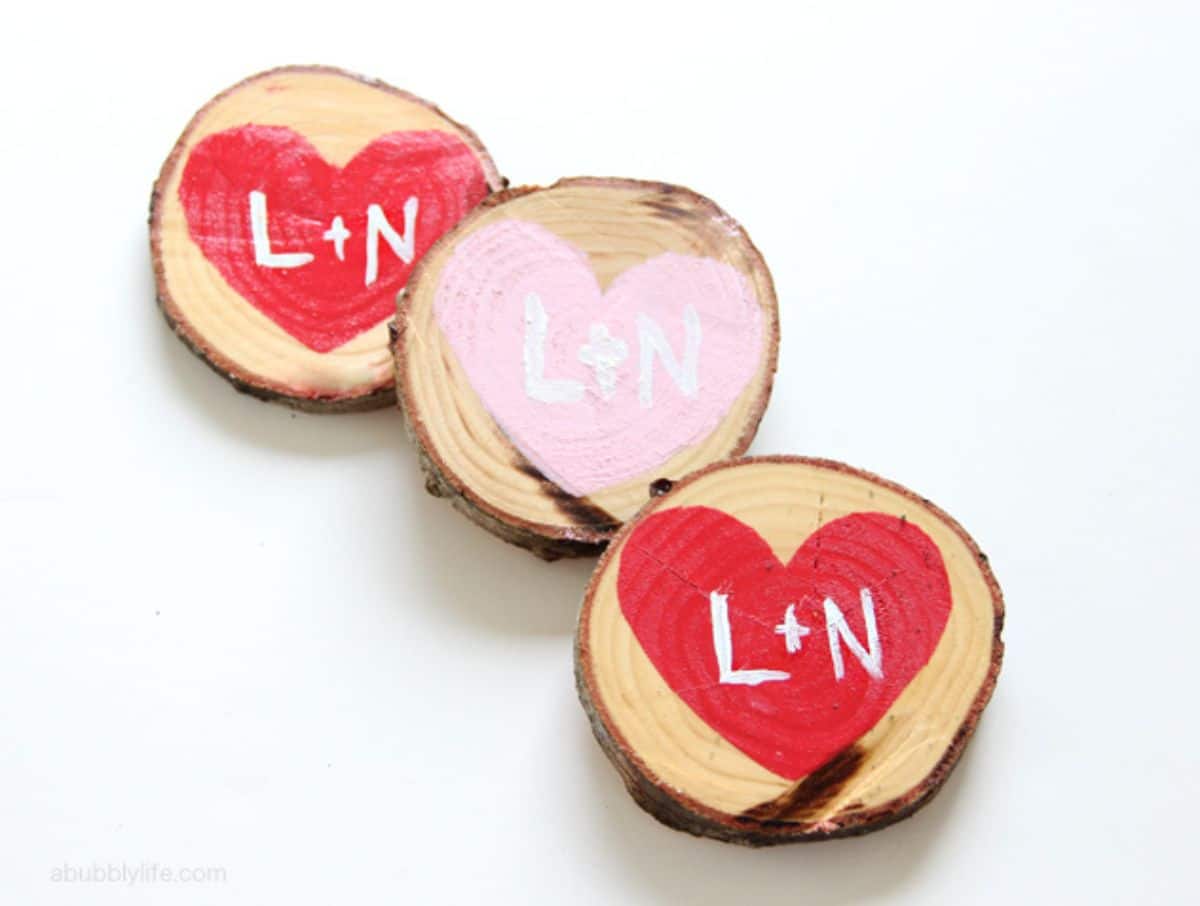 Also a great idea for wedding favors, these wood slice coasters are easy to personalize and even easier to make. A Bubbly Life has the details, and I bet that you'll end up with them scattered over the house all year round, ready for your guests to admire.
Gift bag banner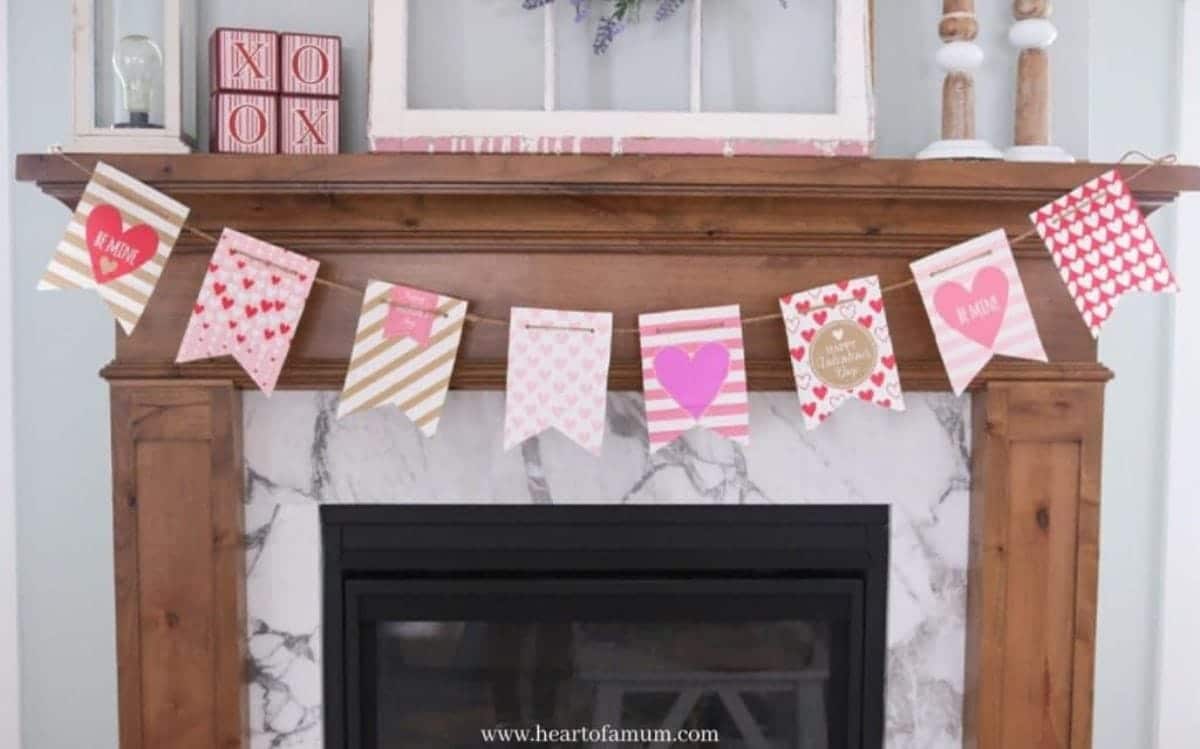 If you've run out of wool for pom poms, and there are no fallen trees available in your yard, then don't despair. Heart of a Mum can show you how to make the chicest banner for your mantel out of only Dollar Store gift bags and scrapbook paper. This is a great one to get the kids in on too.
String heart banner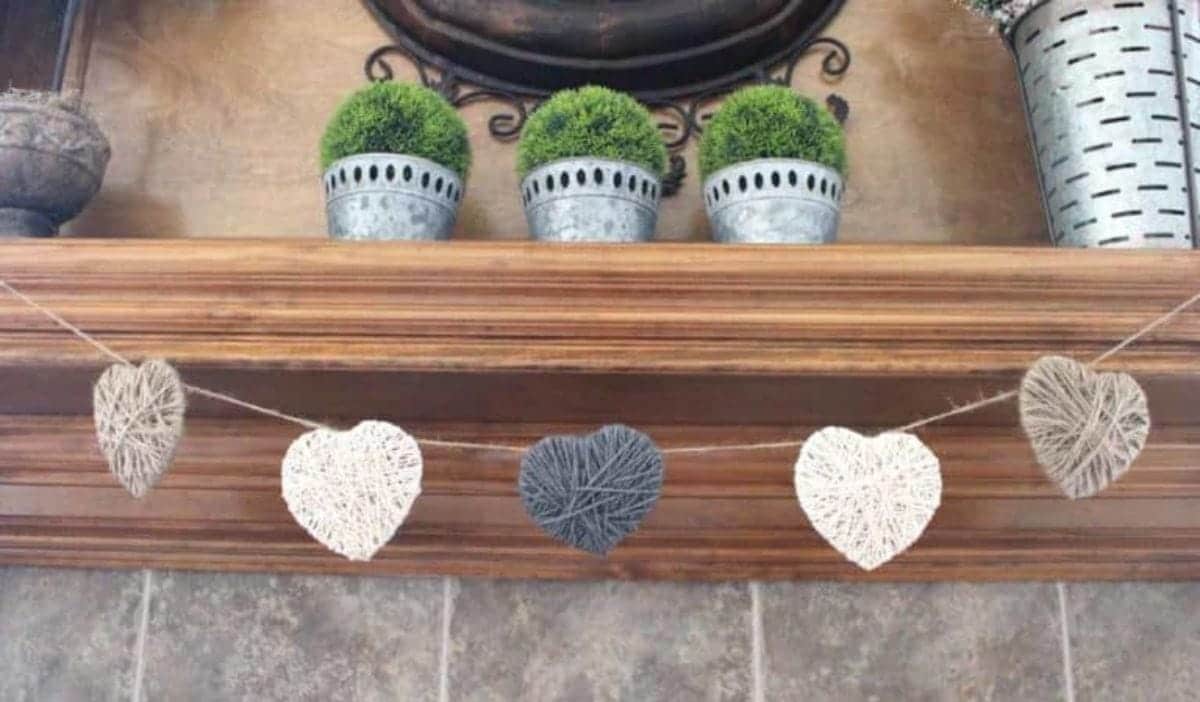 With a useful little printable, I Love Our Real Life, gives you the step by step on how to make this stylish yarn heart banner. Hang it from your mantel, or drape it around some of your larger plant pots. Steering away from traditional Valentine's colors can make your decor feel a little less twee, and a little more grown-up.
Heart flag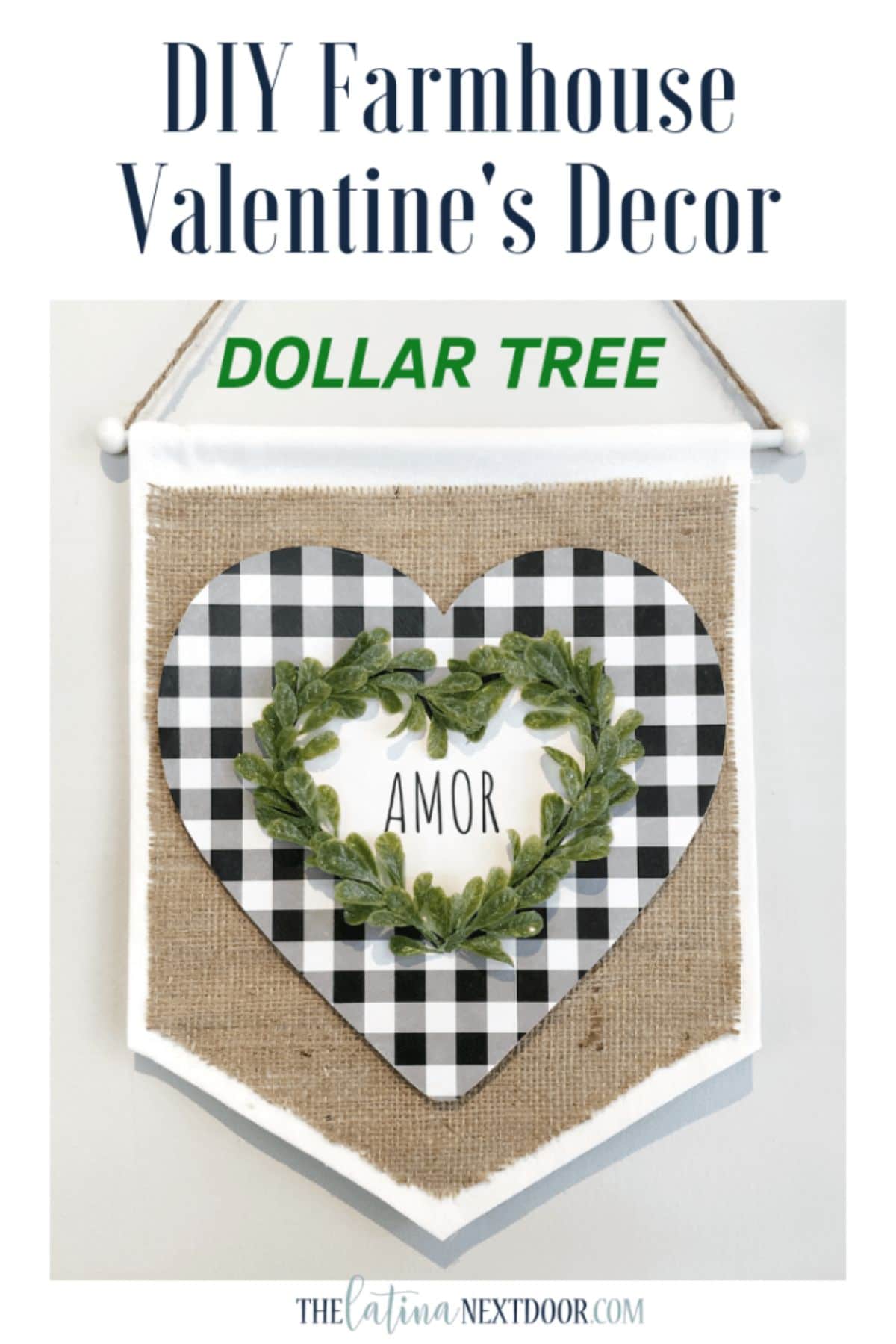 For all you lovers out there who want to get in the spirit of the holiday but who are over the color red, this one's for you. The Latina Next Door feels your pain and has come up with the red-free heart flag decoration, perfect to go on your door or on the wall in your kitchen. Spread the love, without the crimson.
Love letter artwork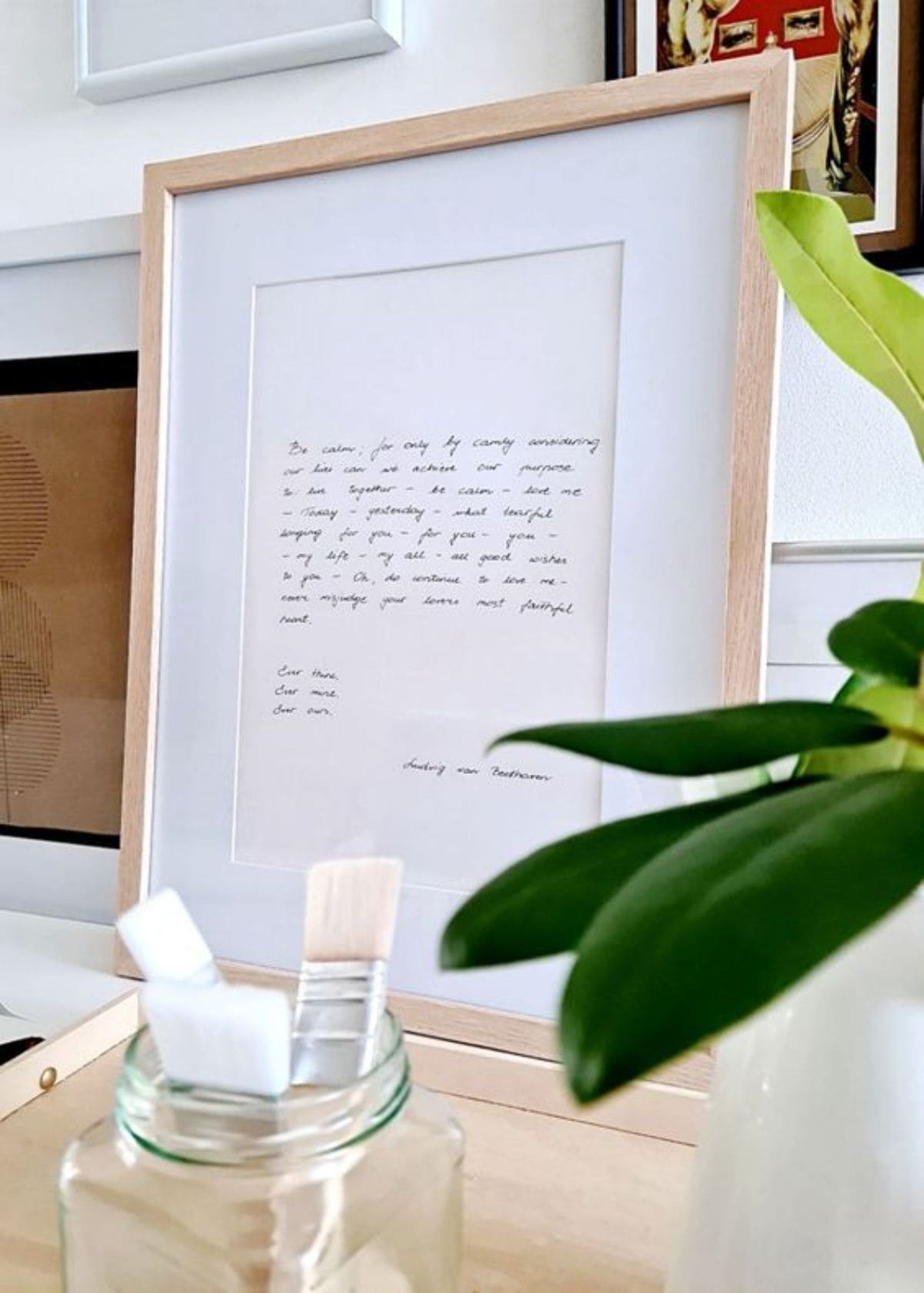 If you're particularly good with words, or perhaps you and your Valentine spent some time apart when letters were your only solace, then this craft from the aptly named We Lived Happily Ever After is the perfect DIY gift for you. Their tutorial will show you how to turn your very own love letter into a work of art, and a very special gift.
Photo in a bottle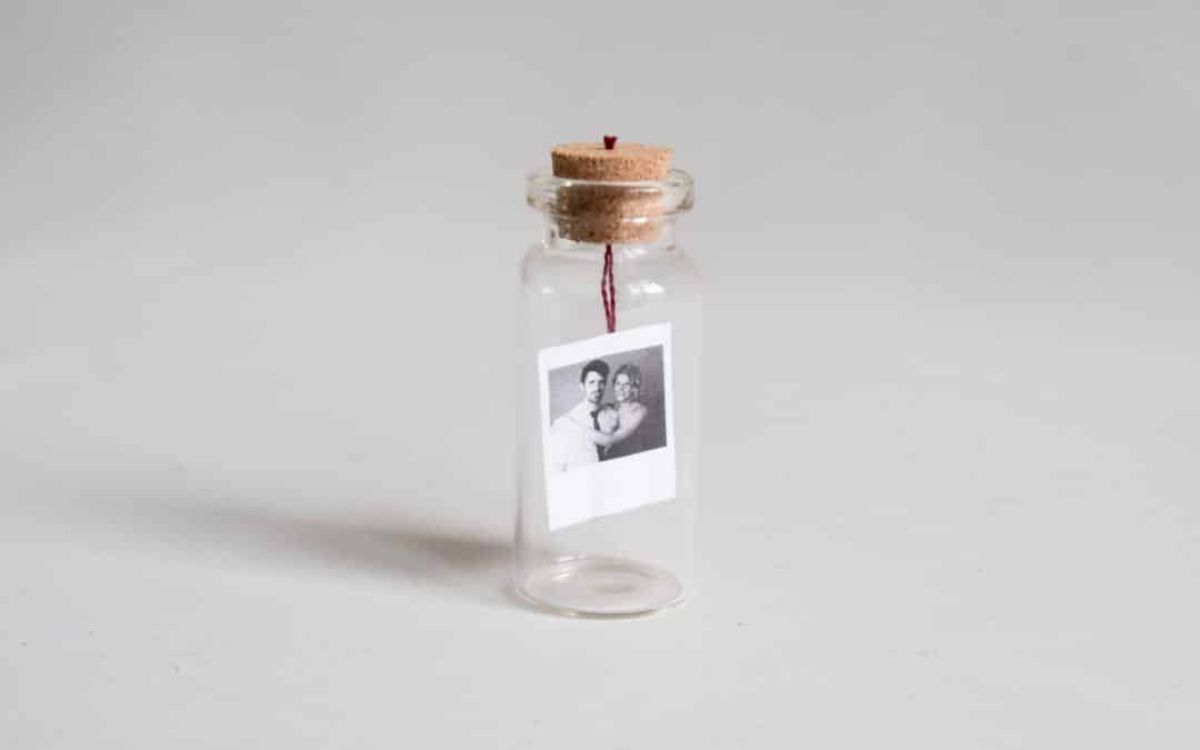 This is such a sweet way of saving a precious memory of you and your loved one. Tinker About shows you how to put your very own photo in a tiny bottle. Pop this on the mantelpiece, or under the lamp on your side table, and you can always look over and see something that makes you smile.
Lego shadow box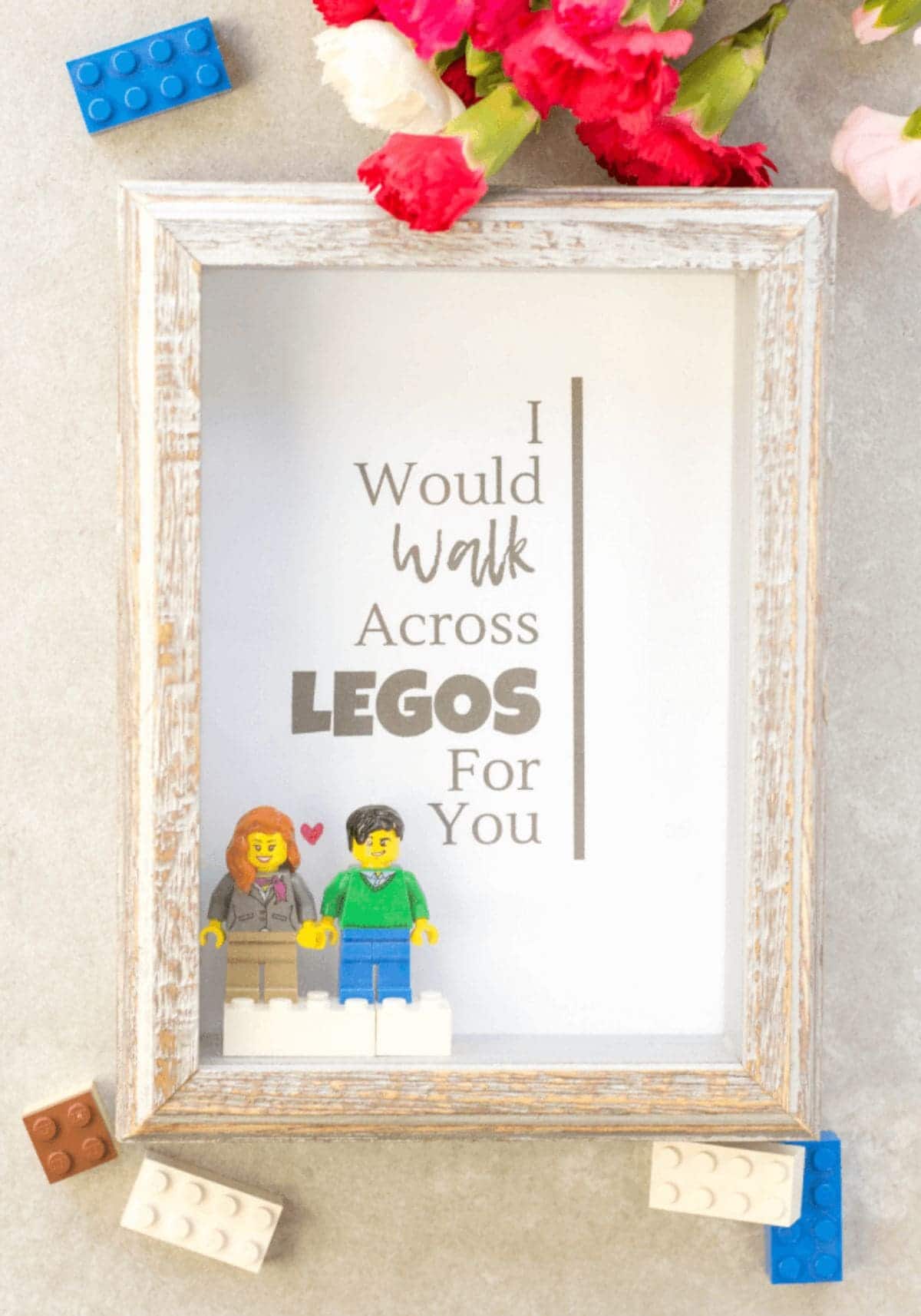 I'm totally stealing this as my Valentine's gift to my husband. For all you lovers out there who also have lego-obsessed children and know the pain of which I speak, Leggings and Lattes can help you convey this relatable message to your partner in crime. You can also have fun finding lego characters that look like you!
Felt ball garland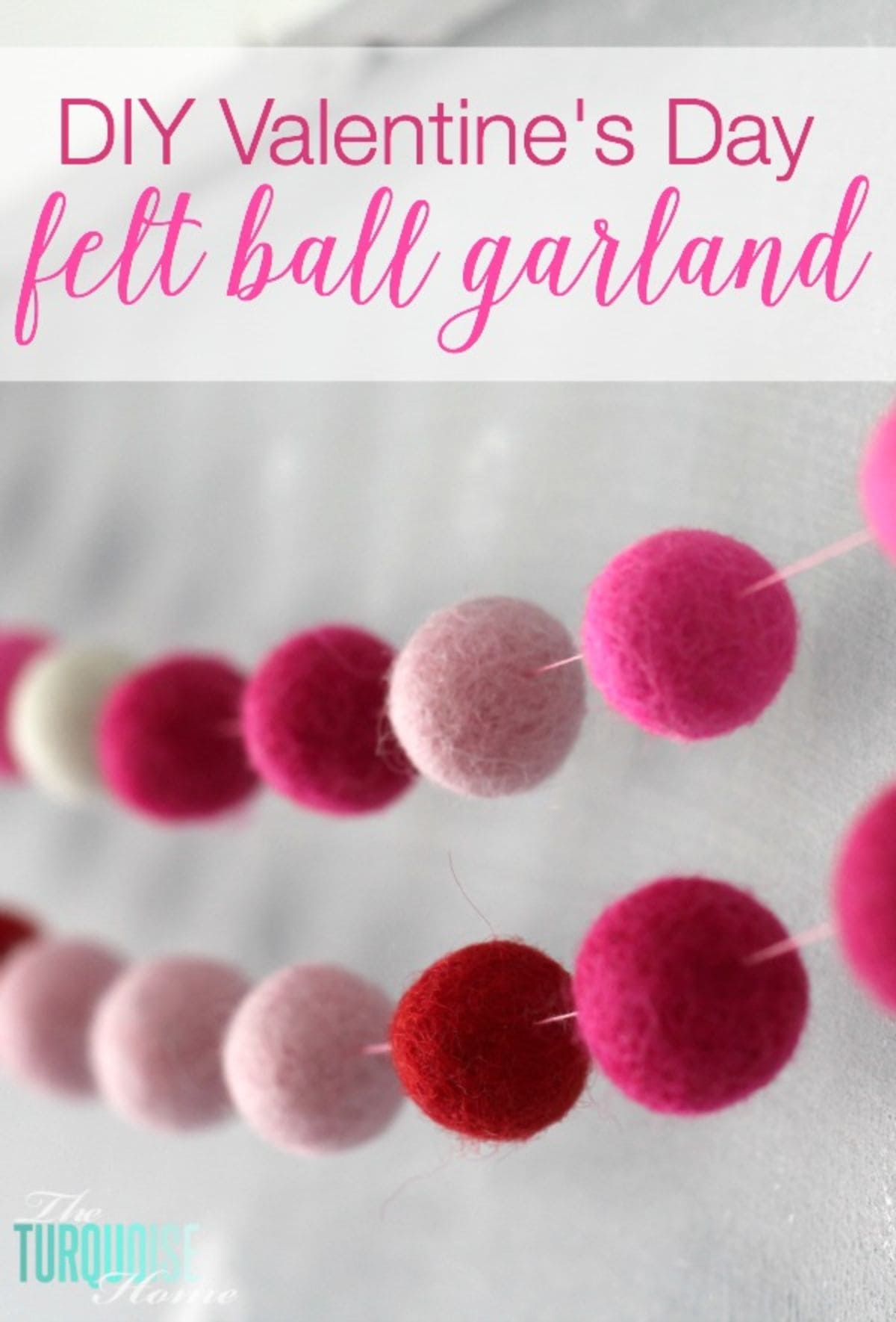 This is a great craft if you'd like to make just a little nod to Valentine's season, but not go over the top filling your house with chocolate hearts and endless lovey-dovey-ness. The Turquoise Home has broken it down into simple steps with minimal resources needed. You can even make one in different colors for Halloween, or Easter.
Candy heart block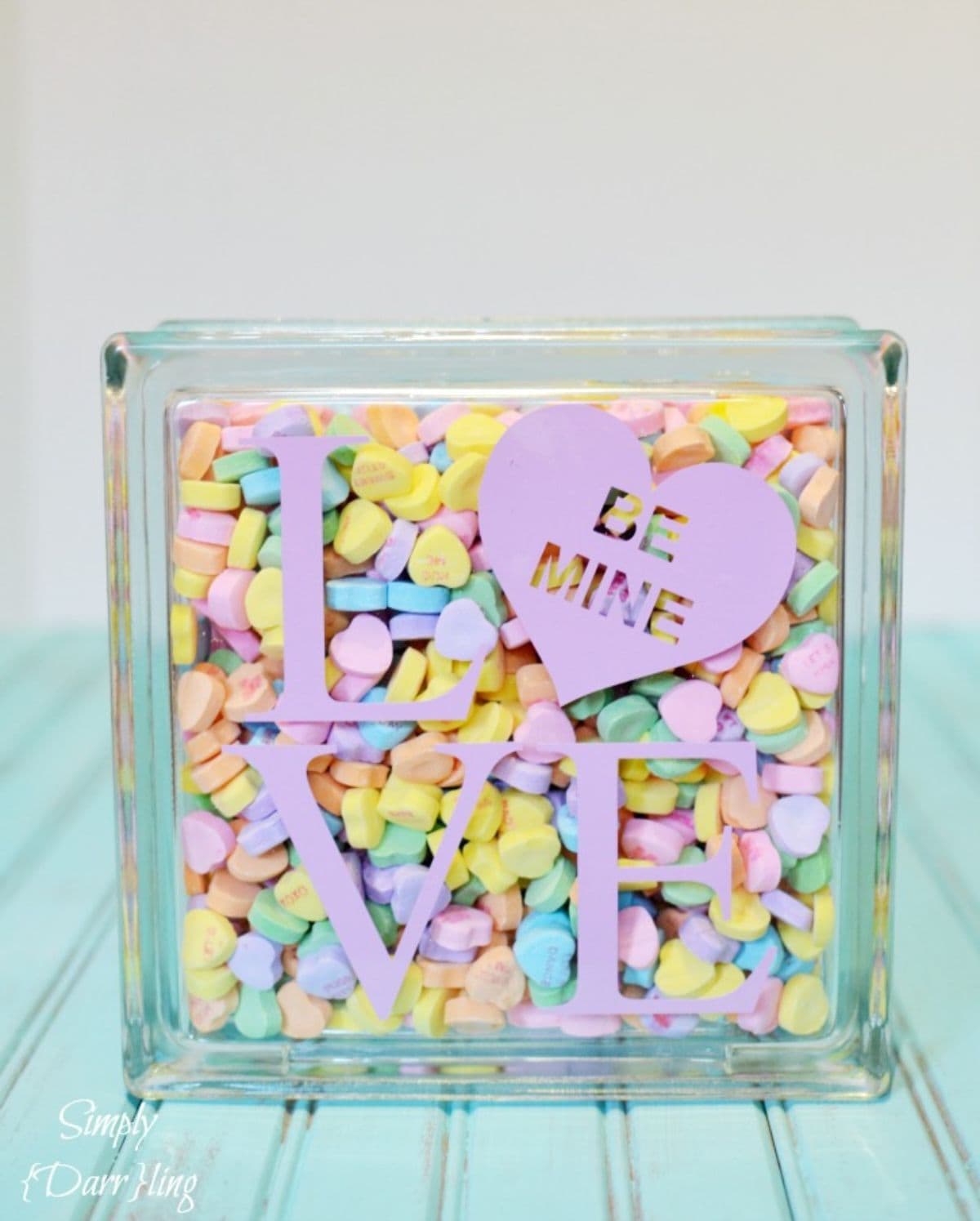 By the time February swings around, the stores are full of these little conversation hearts. Snacking on too many of them isn't that good for your teeth, so Simply Darrling has some other ideas. This perspex block decoration is a sweet (literally!) gift, that you can make and personalize with your own decal.
Heart nail art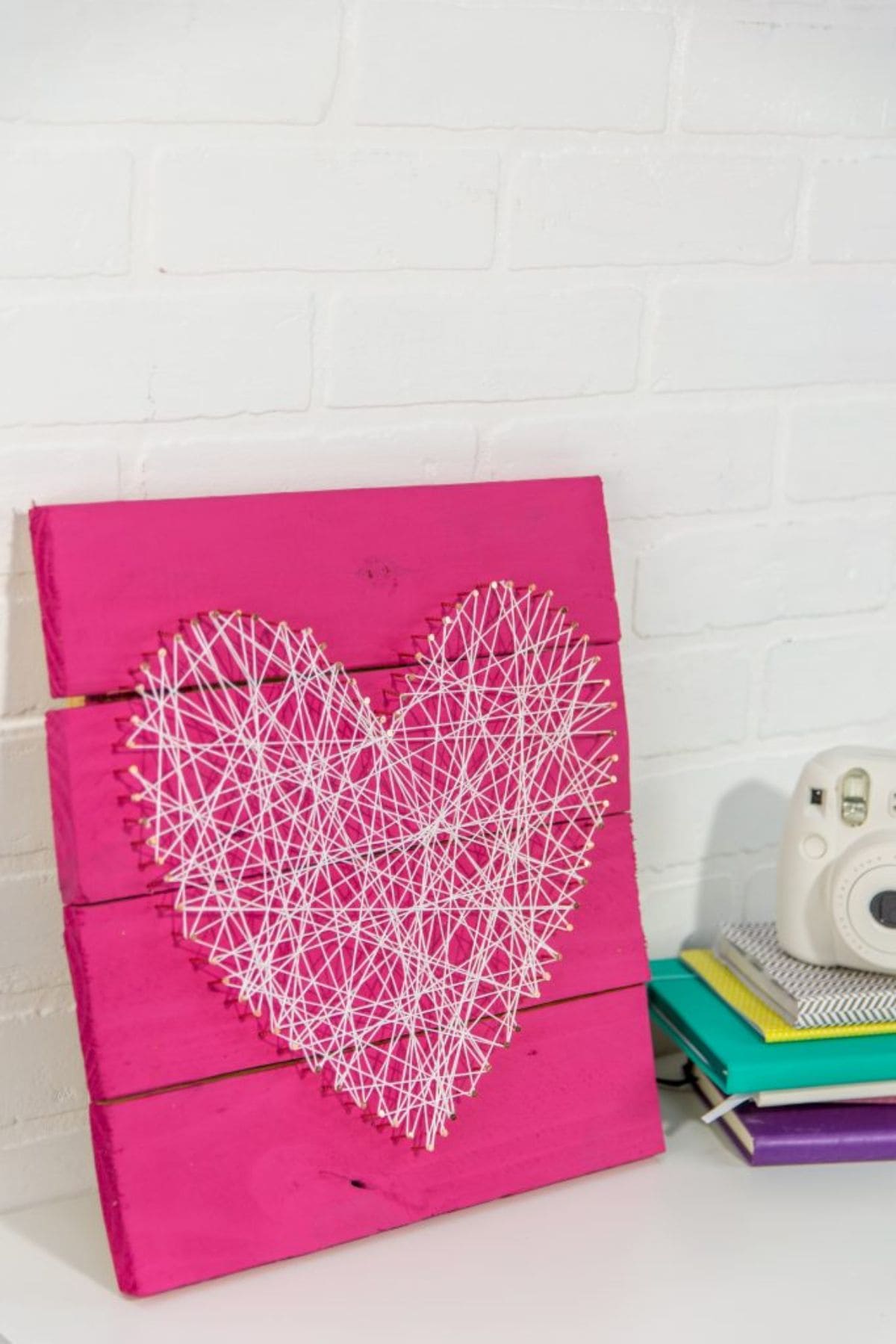 Nail art is all over the place at the moment, and for good reason. It's a really simple way to create an effective design piece. You can make any shape you want, but A Little Craft in Your Day has the template you'll need to make this beauty. The pink background really makes the heart pop!
Ombre yarn monogram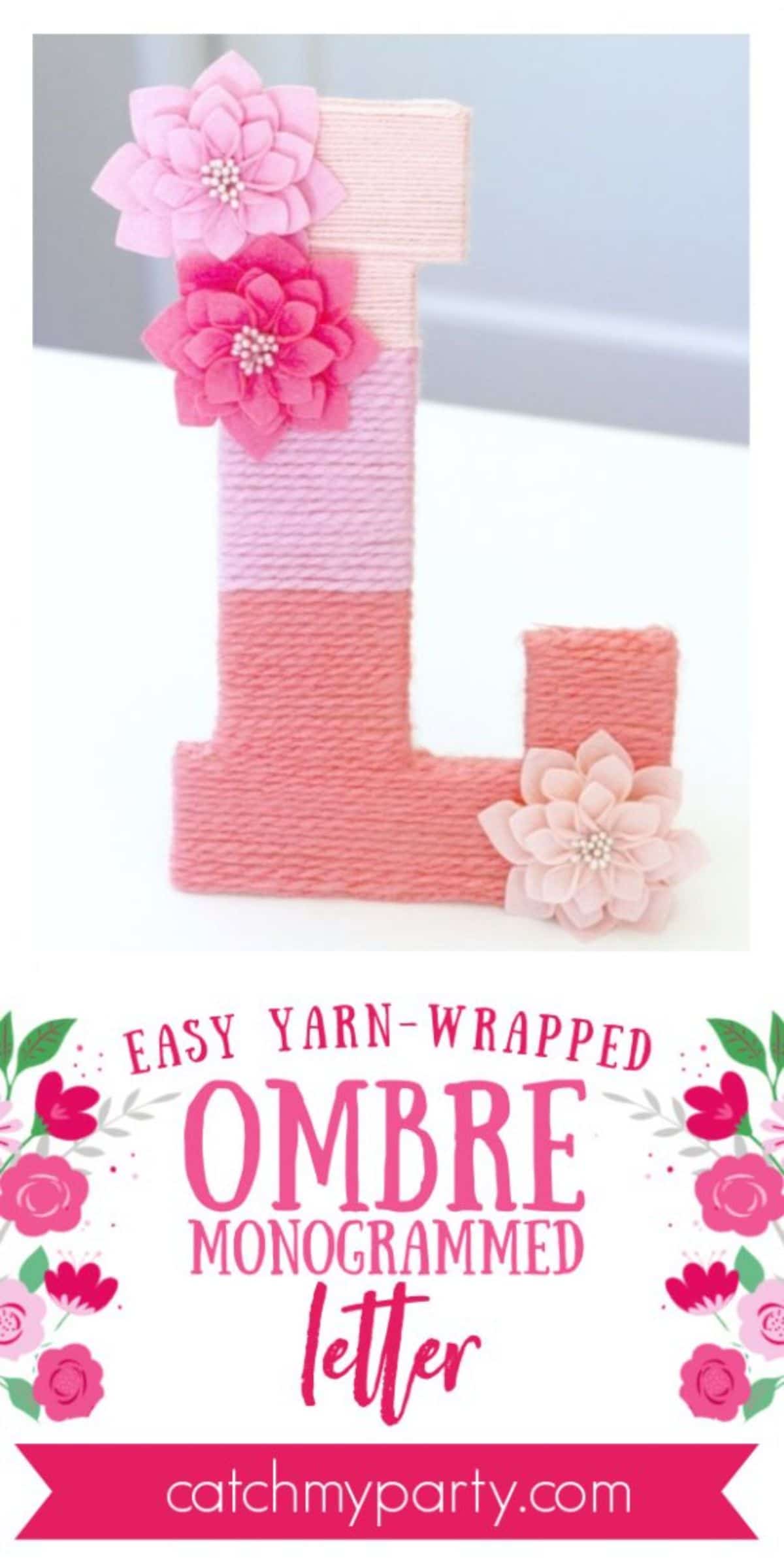 Glue, yarn, decorative flowers, and a wooden letter of your choice is all you need to make this monogram. The perfect gift for your special someone, or even to decorate your kid's room, you can find simple instructions over on Catch My Party. Pick colors that match the rest of your decor and you can keep it up all year round.
Golden globe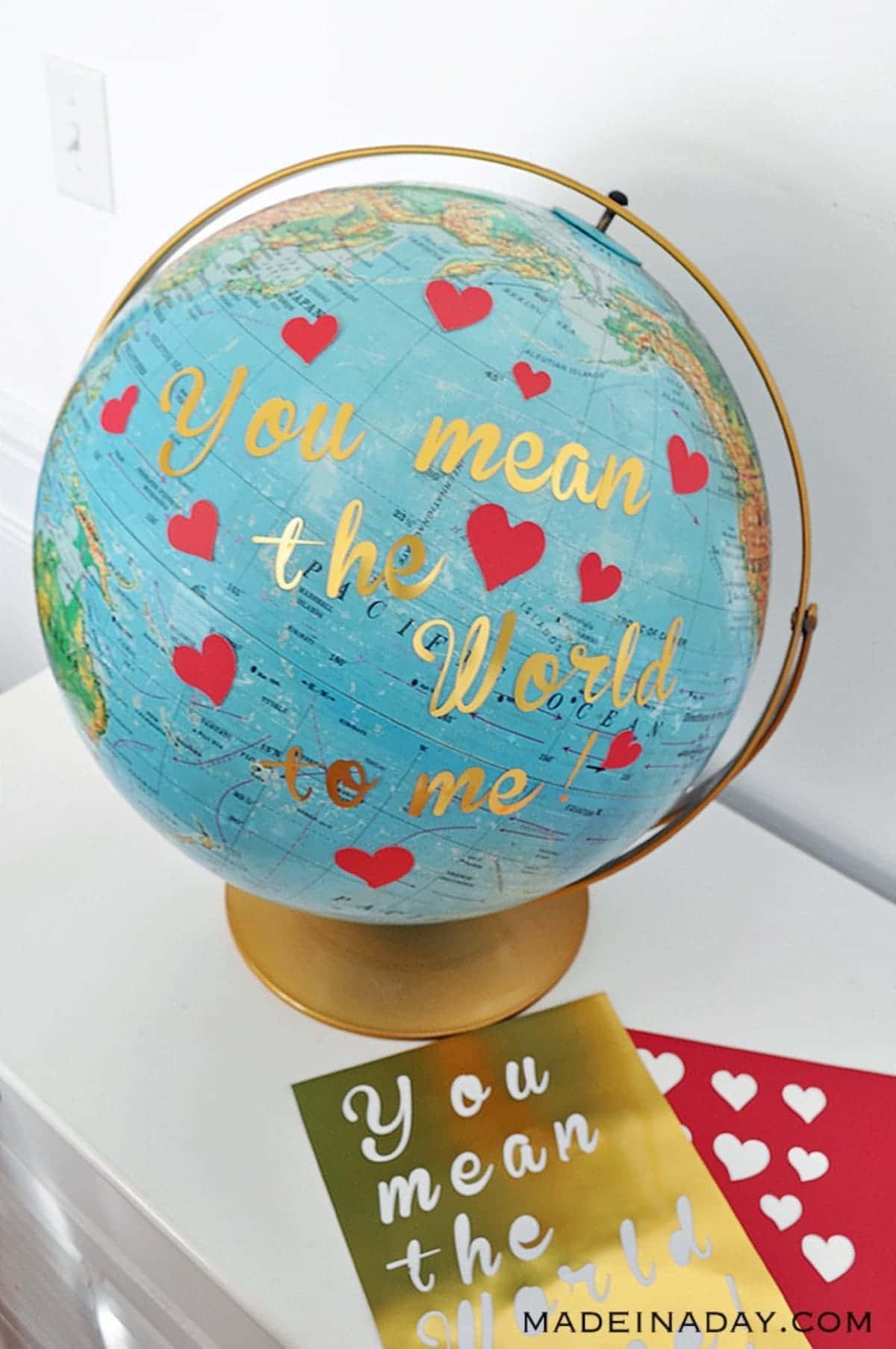 Nope, not a real one, but this cute little project will look just as good on your shelf. You could even pick up a globe at a thrift store and make it a truly planet-friendly gift. Then Made in a Day will show you how to make it glam.
Button burlap heart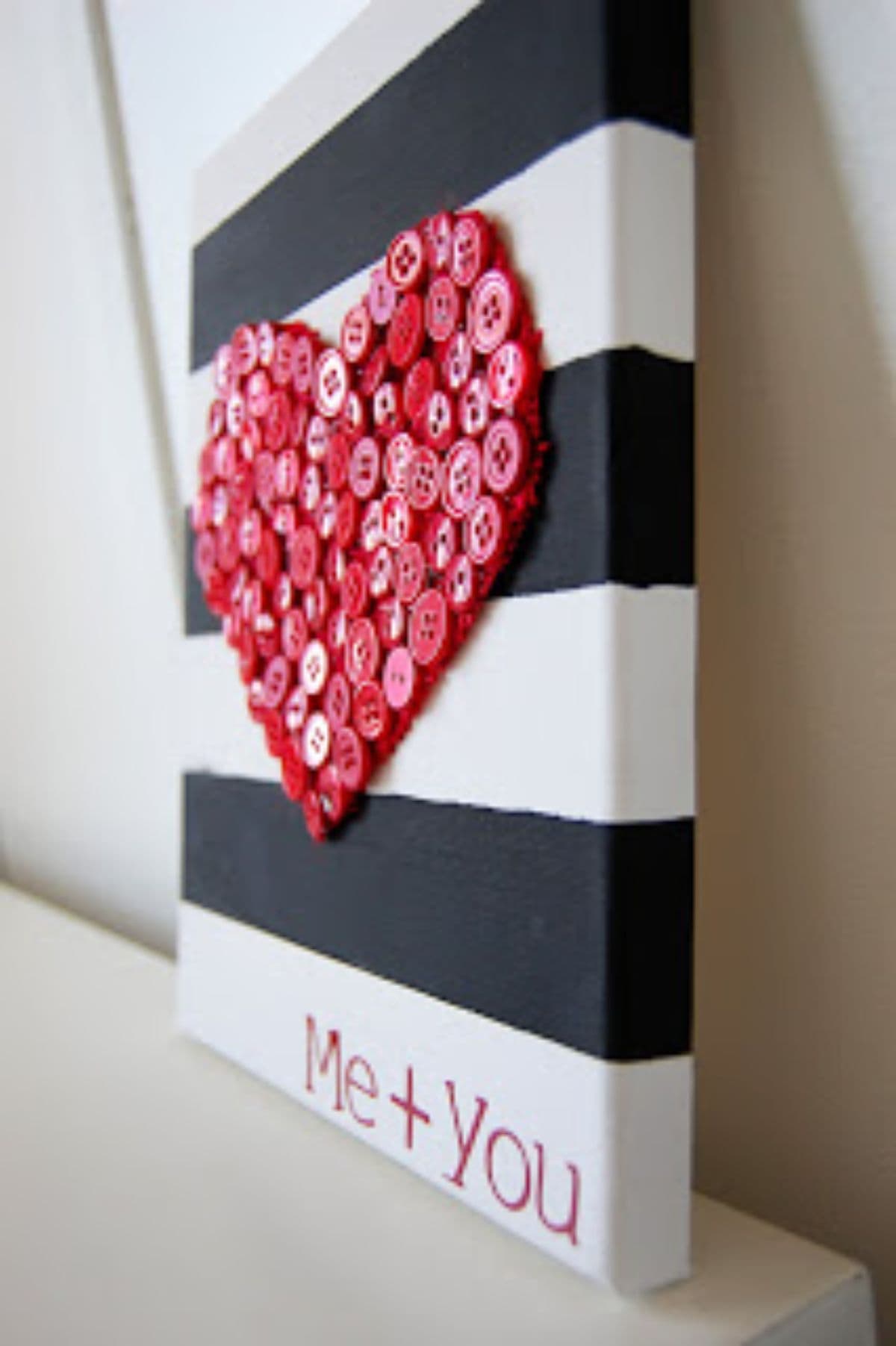 For the more monochrome among you, this button canvas by Uncommon Designs Online, wouldn't look out of place on your wall all year round. It's the perfect gift for the slightly less girly love of your life, while still expressing that you're happy they're your Valentine.
Candy trees
The options out there for Valentine's candy don't stop at conversation hearts (although they're an unavoidable tradition). Jelly hearts, tiny marshmallows, there are all sorts of ways to tell your partner just how sweet you think they are. These candy trees are easy to make and another fun option for involving your little cherubs. Amanda Jane Brown has all the instructions.
DIY heart pom poms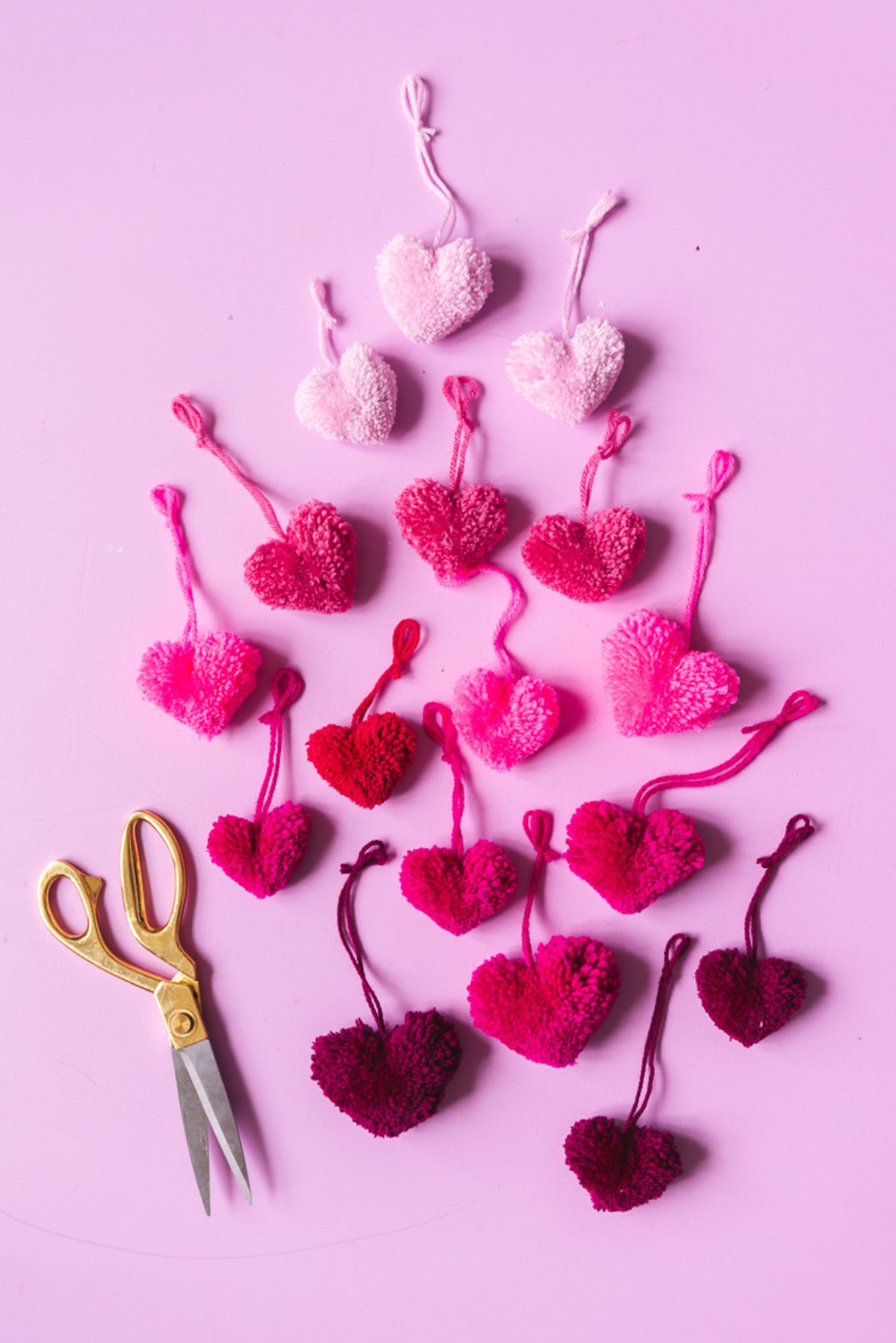 Another, slightly different take on your traditional pom poms, these tiny fluffy hearts look so cute hanging from a re-purposed Easter tree, or another twig arrangement. You can also pop them inside your Valentine's Day card. The House that Lars Built has a simple tutorial that will help you make hundreds of the things.
Neutral heart hanger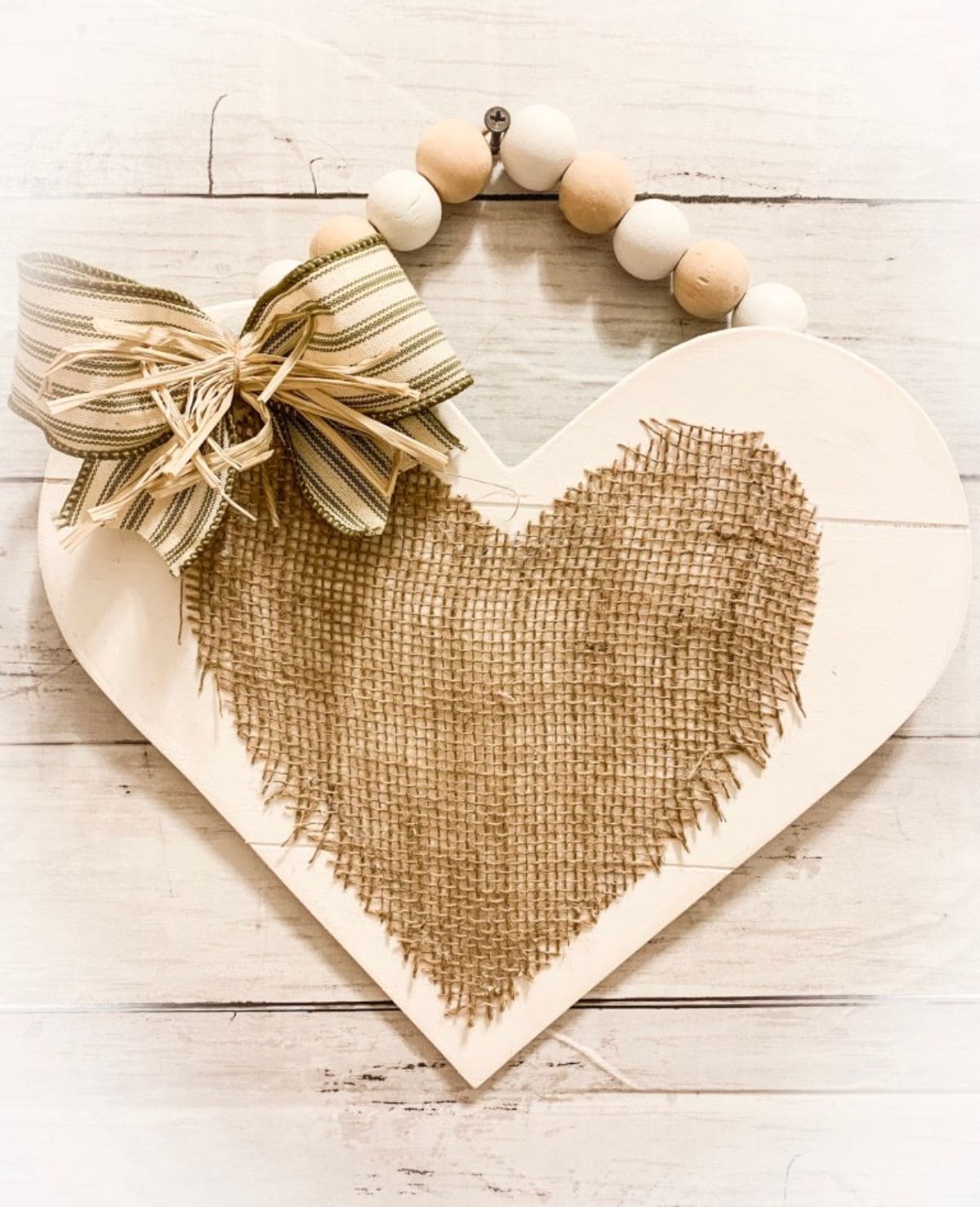 Another perfect decorative option for the non-pink among us. This neutral burlap heart will look perfect with any color as a backdrop. Its versatility means you can put it up anywhere in the house and make the kitchen to the bathroom look full of love. Lizzy Anderin shows you how to take a wooden heart from Walmart and make it special.
No-sew felt garland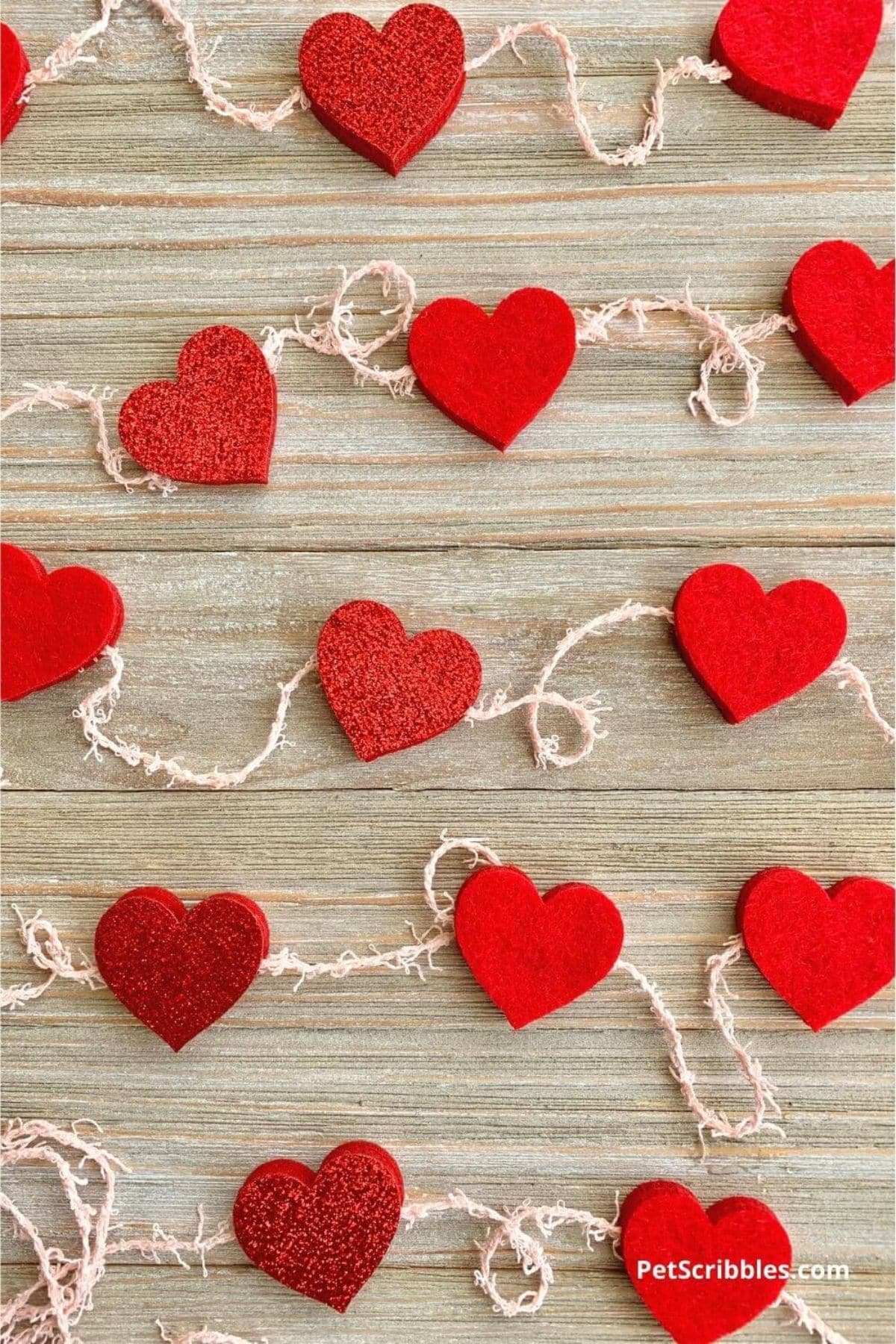 Sewing machine broken? Or just feeling all fingers and thumbs? This no-sew felt heart garland from Pet Scribbles is so easy to make, and you can easily customize the little hearts to fit with your current decor, or even add the name of your Valentine.
Kid's Valentine's artwork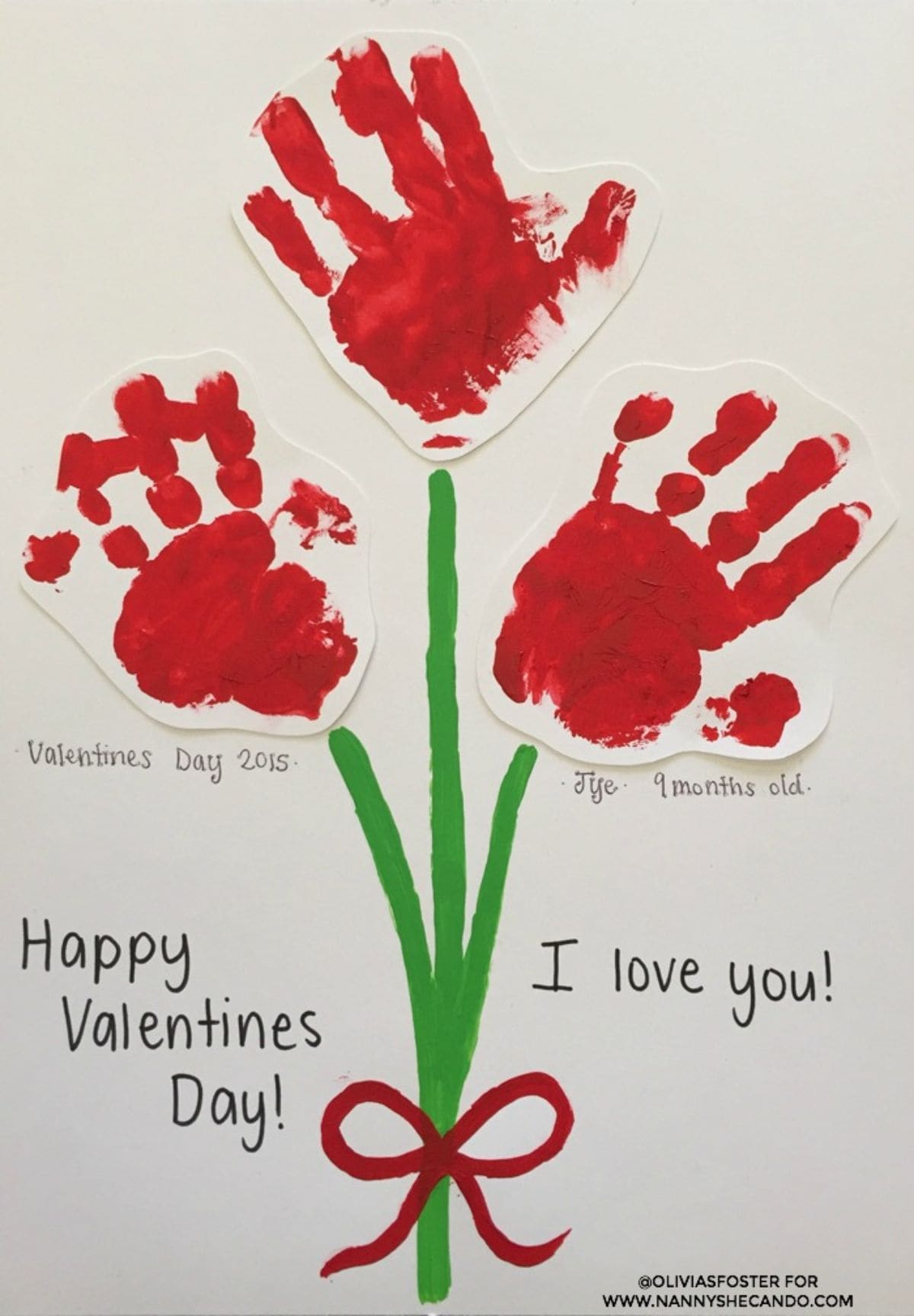 Sometimes the perfect gift doesn't come from your partner but from your children. This adorable kid's craft idea is easy to follow with the instructions from Nanny She Can Do, and you can add the handprints of even the smallest little darlings. Brighten Daddy's Day this Valentine's.
Fingerprint tree

Another child-friendly gift idea, one that will look even more professional framed once finished. Easy Peasy Fun also shows you how to turn it into a Valentine's Day card. You can use ink pads or finger paints, depending on how old the children are, and pick favorite colors to make it even more personal.
Rustic Love ornament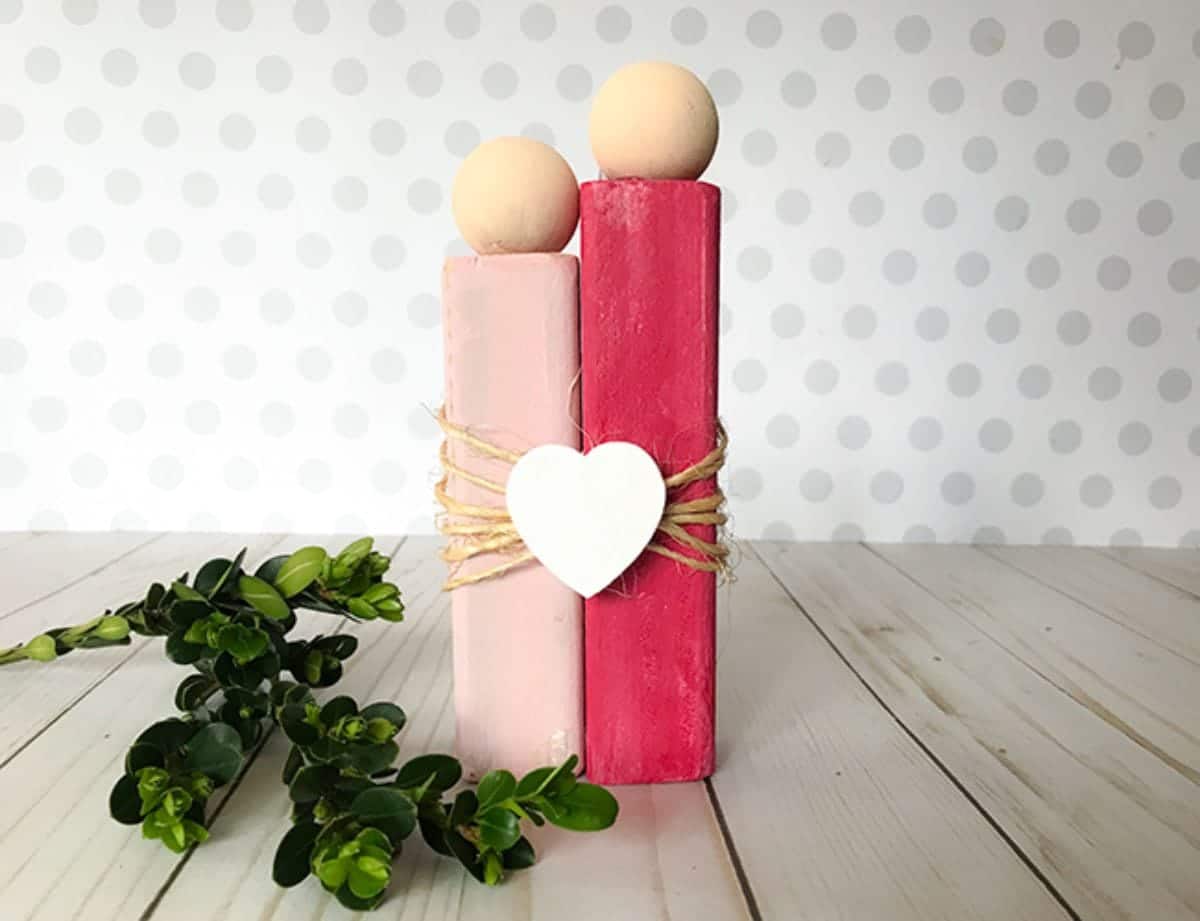 This is the most adorable gift idea. The wooden couple cuddled together can sit on your mantelpiece representing the love that you share all year round. The Clumsy Crafter shows you how to make these and customize them to suit your space. I think they're so beautiful I want one in every room of my house!
Puzzle piece wreath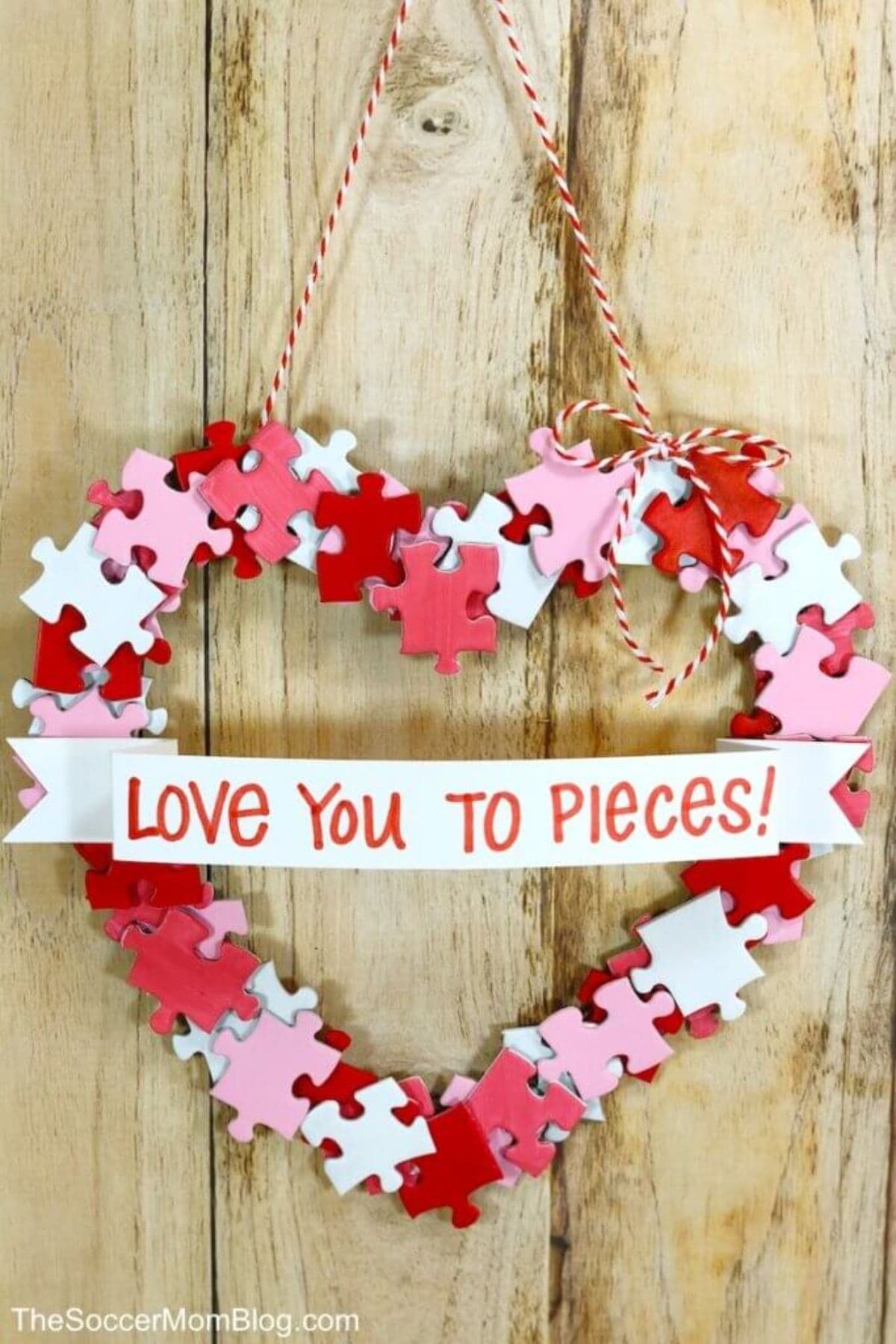 DO you have a puzzle-mad Valentine? Or perhaps you simply have a lot of incomplete jigsaws laying around and would like to do something constructive with them? The Soccer Mom has just the craft idea for you. This puzzle piece wreath is made with recycled or dollar store supplies and she reckons that the kids could help with it all.
Etsy: crochet heart garland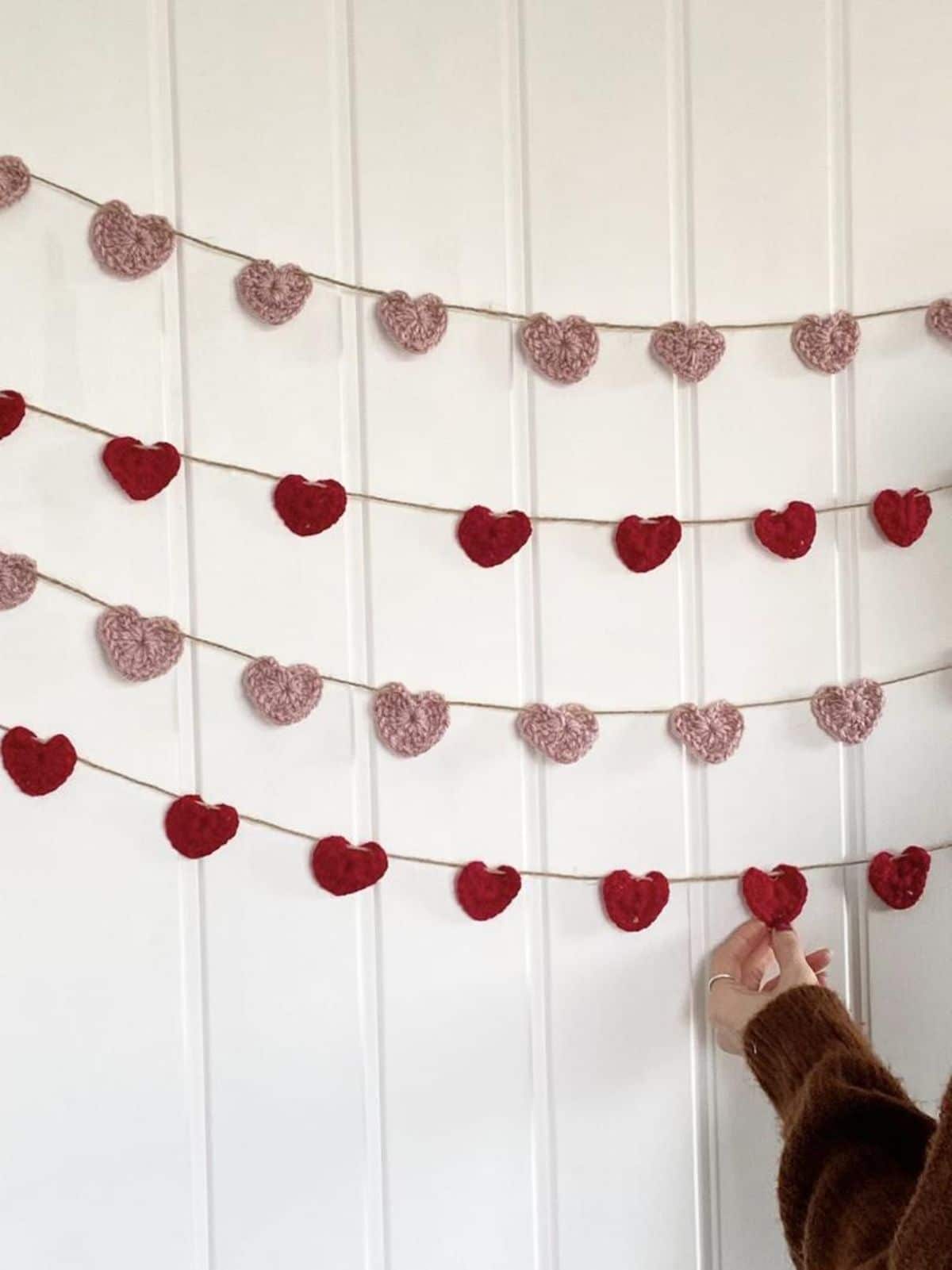 We're not all blessed with crafting abilities, and even though we've pulled together some pretty simple DIY decorations that can still be spectacular, sometimes you don't have time to DIY. These crochet heart garlands from CharlieMakesCo will look like you made the effort, whilst saving you time to bake more heart-shaped cookies.
Etsy: Felt leaf wreath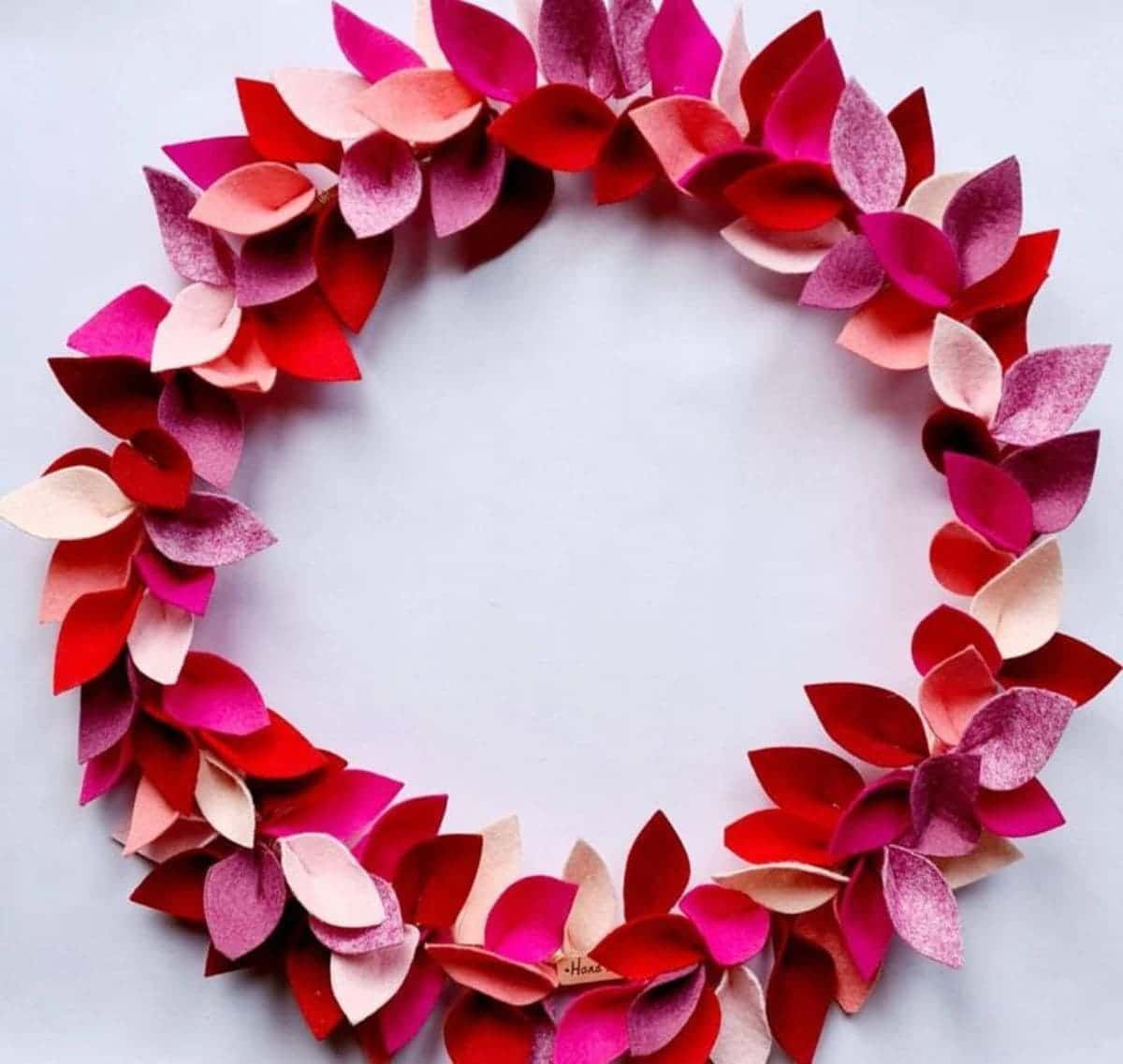 If you've made wreaths for every door but one and you just can't fix things around a circle anymore, then this felt leaf wreath is a brilliant alternative. The colors are gorgeous, and the leaves look rich and sumptuous. MaggiesHappyPlace can make you one of your very own.
Etsy: Valentine's pet lovers tea towel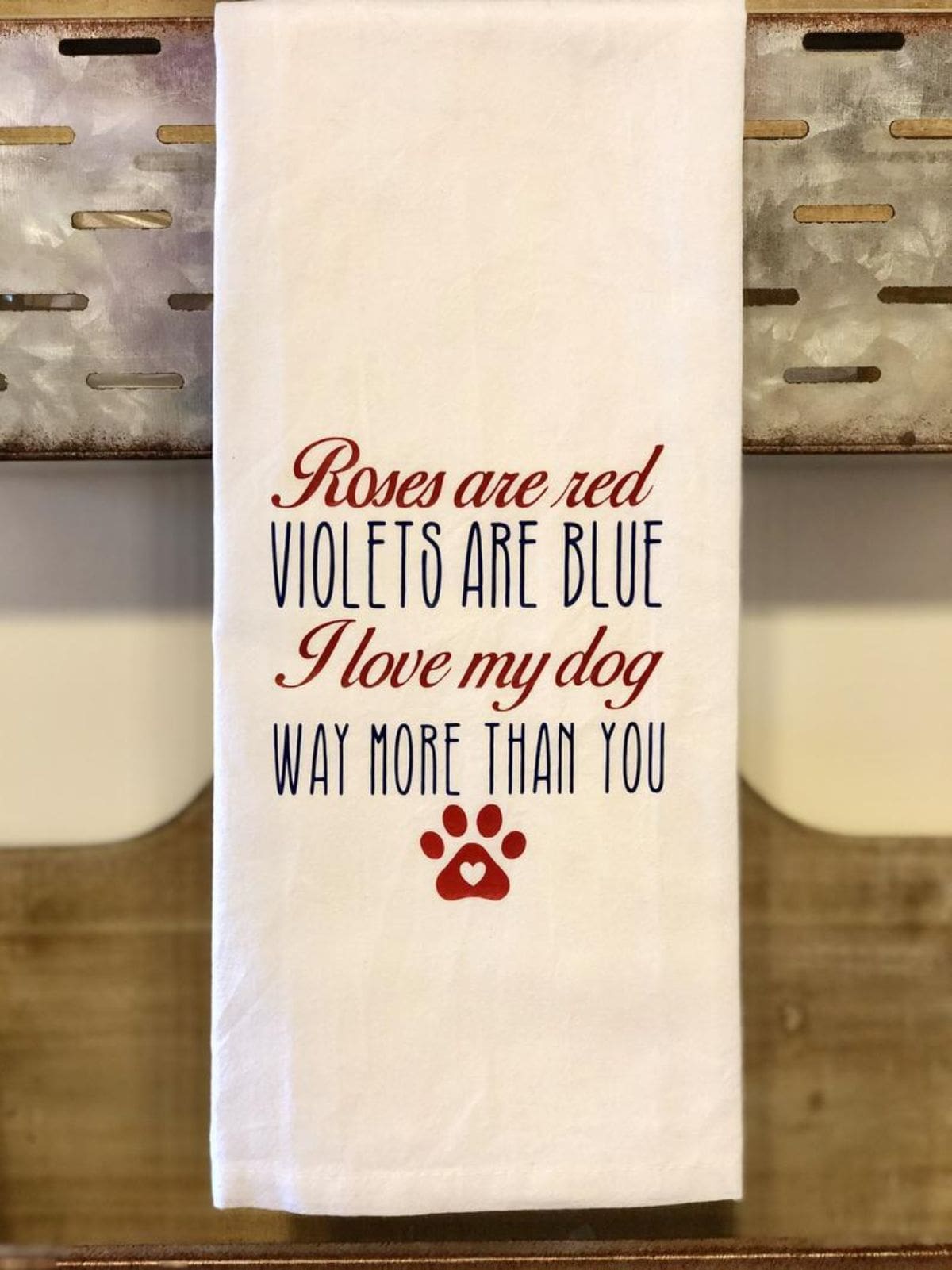 And for those of you who would rather spend your Valentine's evening curled up with your pooch than feeding your partner chocolate fondant with a spoon, there's this tea towel from The Timmy Trust The perfect antidote if all this talk of candy hearts is making you a little queasy!