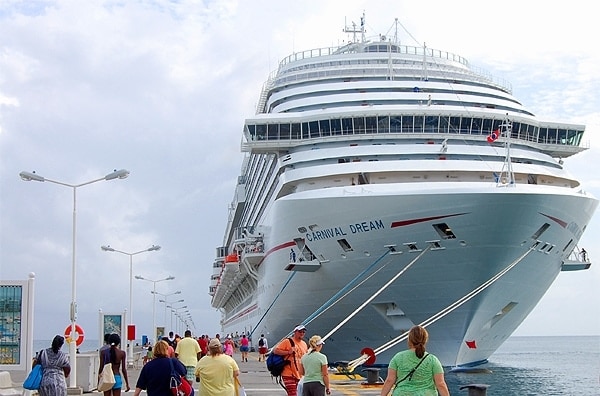 My family is back from our week-long cruise aboard the Carnival Dream. This was our first time on one of Carnival's newest ships, which first launched in 2009. The Dream is also one of the largest ships in Carnival's fleet, with a guest capacity of over 3,500!
Over the next few weeks I will be sharing our experience on board the Carnival Dream.  As I sort through over 1,000 photos, I'm finding dozens and dozens of reasons why families would choose the Carnival Dream for their cruise vacation. That's why it particularly hard to narrow it down to just seven for this post!
To kick things off, here are Seven Reasons to Sail the Carnival Dream.
1. The Chef's Art Steakhouse
I can honestly say that I enjoyed every meal on the Carnival Dream. However, one dinner stands out among the rest, and that was our belated anniversary dinner at The Chef's Art Steakhouse.  This meal, which was an extra $30 per person, was among the best I have ever had. Seriously.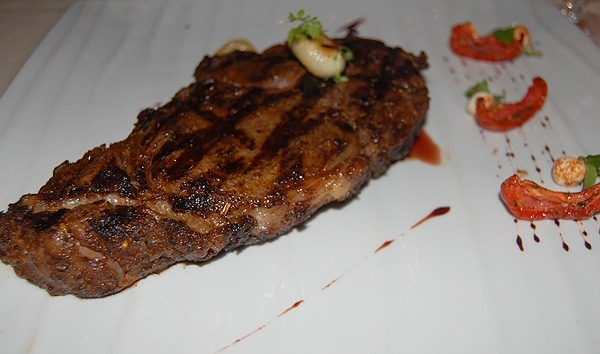 2. Camp Carnival
Camp Carnival on the Carnival Dream rocks! My daughter had a blast every night of our cruise, so much so, she didn't want to leave. The setup of Camp Carnival is very well done; Parents can feel secure leaving their children as there is a strict sign in, sign out process.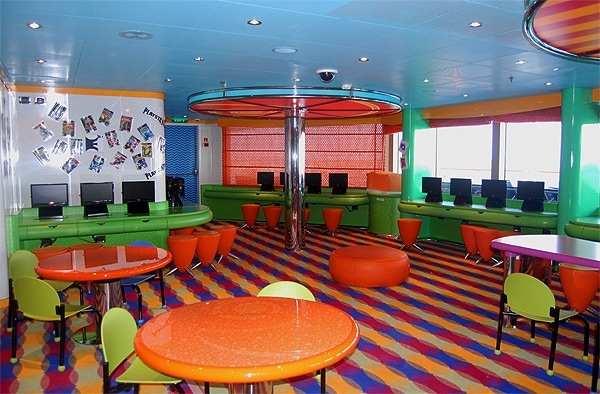 3. Carnival WaterWorks
A water park at sea? Yeah, the Carnival Dream's got it! From the kiddie play area, to the DrainPipe water slide, there was something for each of us to enjoy.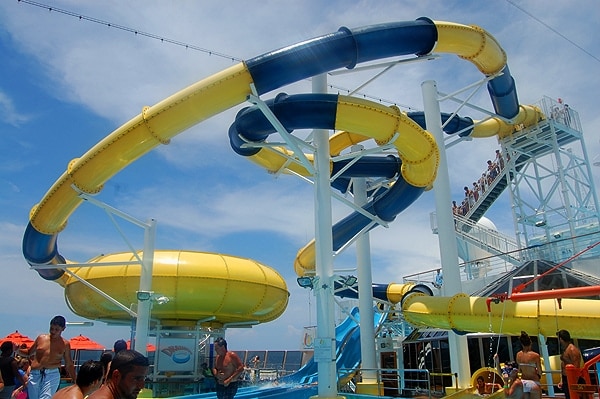 4. Mardi Gras Party
If there is one activity you don't want to miss, it's the Carnival Dream Mardi Gras Party. I don't think we've ever had so much fun at an organized cruise event. The party is complete with beads, music and balloons-- I don't think it's possible to not have  a good time!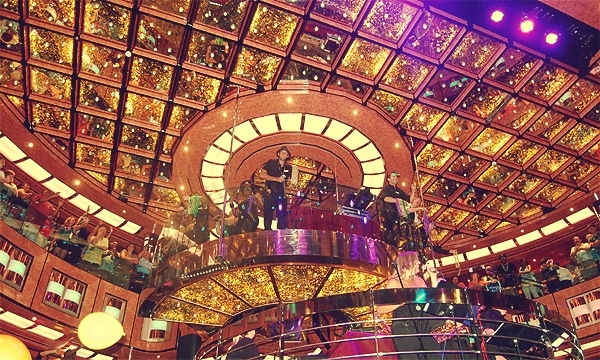 5. Carnival Dream Morning Show
I haven't done enough research to know if the morning show is standard on every ship, but it was definitely one of the highlights of the Carnival Dream. Every morning on sea days, we were entertained by the Cruise Director and his assistant on the live morning show. It was beyond hilarious! From live guest call-ins, to live shots of the Lido Deck, we made sure to tune-in every sea day.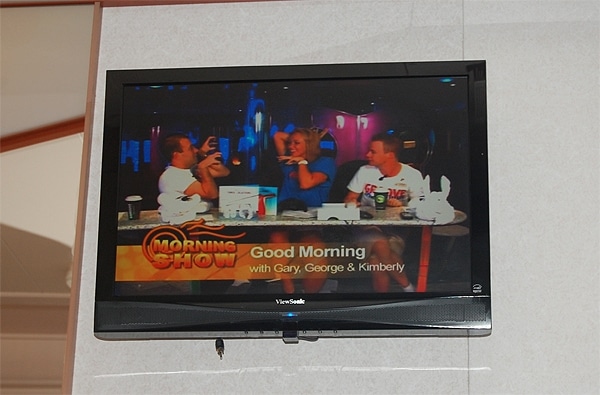 6. Burrito Bar
If you love Chipolte, then you will LOVE the burrito bar on the Carnival Dream! I think the burrito bar is still a secret as I never had to wait in line more than a few minutes for a fresh, made-to-order burrito. My recommendation? Shrimp on a whole wheat tortilla with black beans, lettuce, pico, sour cream and EXTRA guacamole. YUM!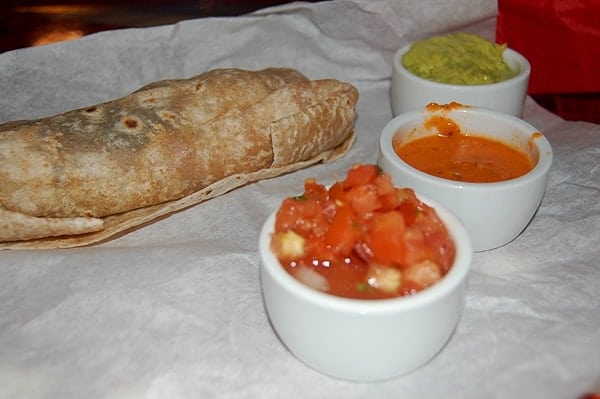 7. TV Room Service
I don't know what it is, but there is just something totally awesome about ordering room service to your room (24 hours a day) from the TV...oh yeah, and it's FREE! A luxury that makes me want to cruise year-round. 🙂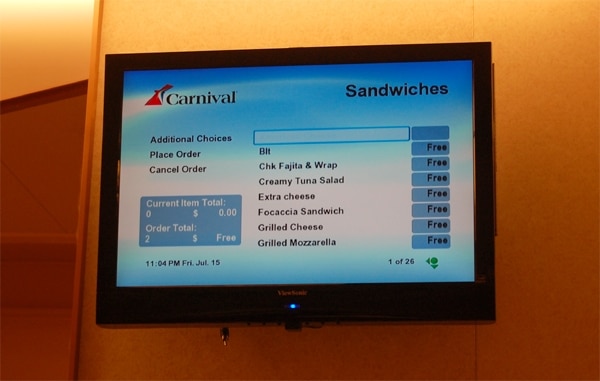 Special thanks to Carnival Cruise Lines for hosting my family. All opinions are my own.