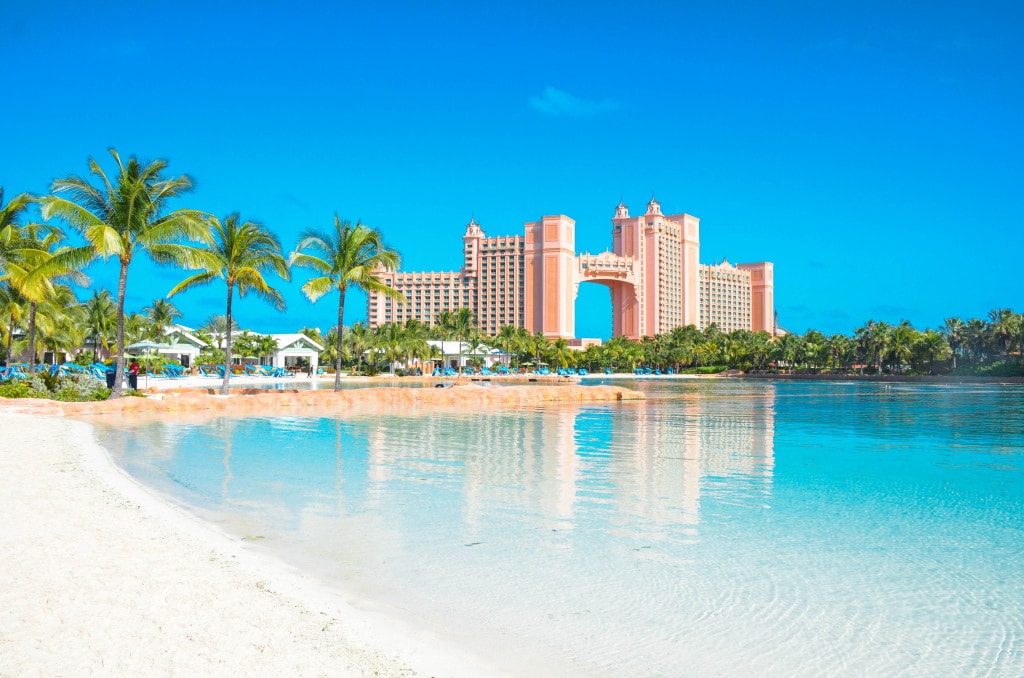 When you dock at the port of Nassau, Atlantis Resort is hard to miss.
With over 2,300 rooms, 35 restaurants & bars, a casino, and the most awesome water park anywhere, Atlantis is more destination than a resort.
In the past, our cruise stops in Nassau, Bahamas took us to the Straw Market and public beaches. While we saw Atlantis from a distance, it never occurred to us to take a trip over to Paradise Island to experience at least some of the resort. Instead, we bummed around town and had a less than exciting time.
This time was different.
My daughter had been begging me for months to visit Atlantis, and a surprise change in our cruise itinerary had us docking in Nassau for the day. There was only one excursion I would even consider: An Atlantis day pass for Aquaventure Water Park.
Because of our excitement, we tried to get off the boat as early as possible. In our case, it was 8:00 am. We weren't the only ones with Atlantis on our itinerary — the cruise terminal was a madhouse. Our two options to get to Atlantis were: Taxi and Water Taxi. Even with a taxi, it took us an hour from the time we got off the ship until we arrived at Atlantis.
Since this was our first visit to Atlantis, we found navigating the resort to be a little tricky. After some confusion, we picked up our tickets at the Discover Atlantis desk, which is located at the Coral Towers.
Update: Tickets can now be purchased at the Atlantis Adventures Tour Center, located outside Coral Towers, overlooking the Atlantis Marina. Current prices for an Atlantis day pass are $161.00 for adults and $99 for children 4-12. 
No worries though — once we had our wristbands, the day was officially on. We only had a few hours, but we wanted to make the most of them. Atlantis Aquaventure opens at 9:00 am, and the water slides open at 10:00 am. Closing time is 5:00 pm.
The grounds of Atlantis are expansive— just Aquaventure Water Park covers 141 acres!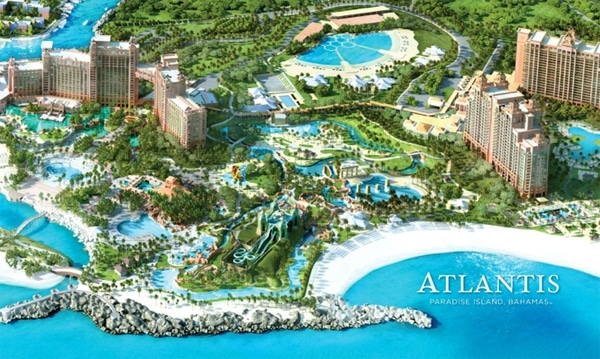 The path to the water park took us through THE DIG, through a 100-foot tunnel, where we were met with sharks, stingrays, and large fish.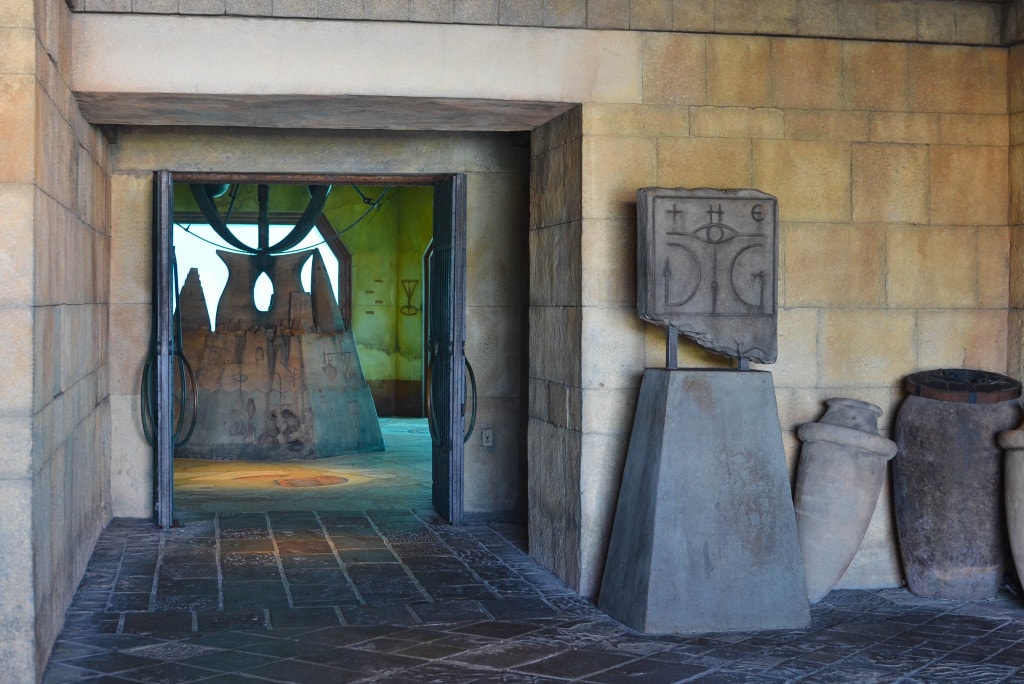 The theming is unreal.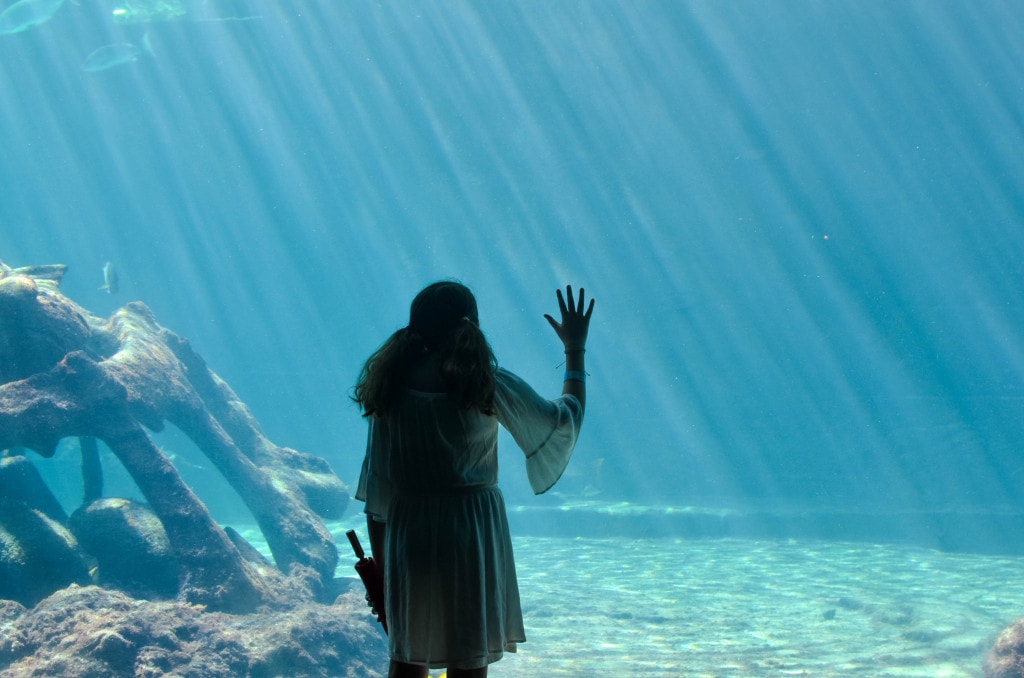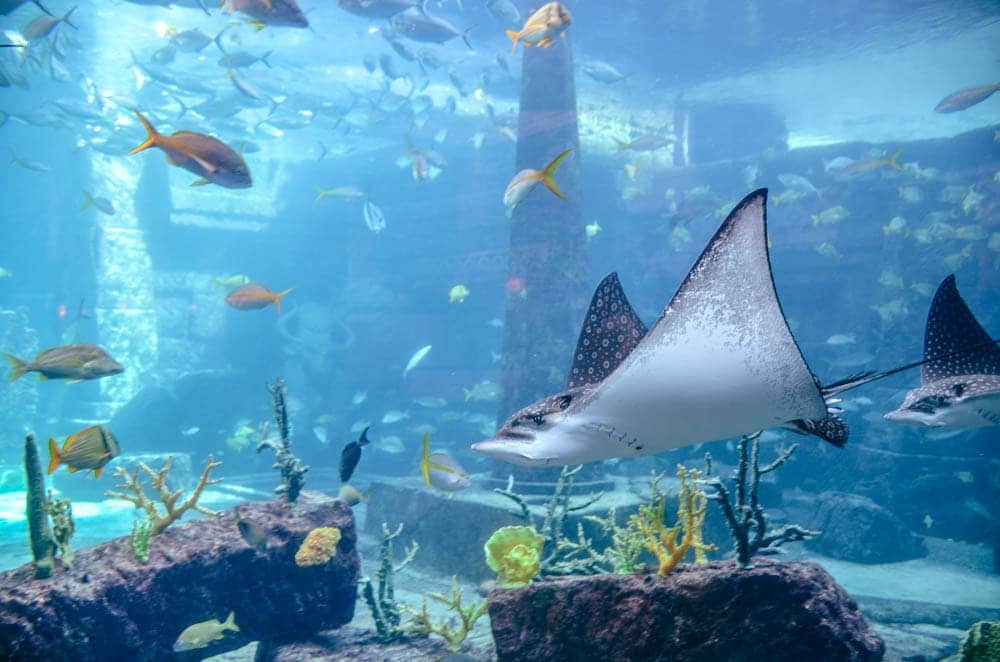 Once outside, we discovered there are eleven pools, seven mega-water slides, and two river rides. Of course, my photos are limited because this is, after all, a water park 😉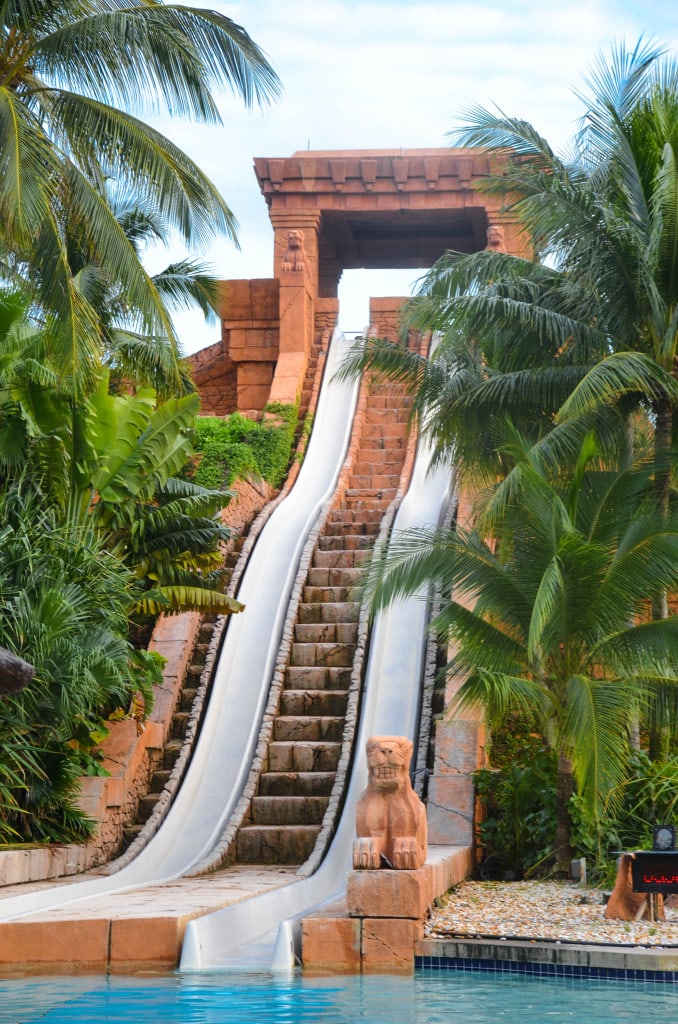 My favorite water activity was The Current — a lazy river with some unexpected twists and turns. My daughter loved Splashers, the Mayan-themed kid's water playground with rope bridges, cannons, fountains and water slides. She could have spent all day there.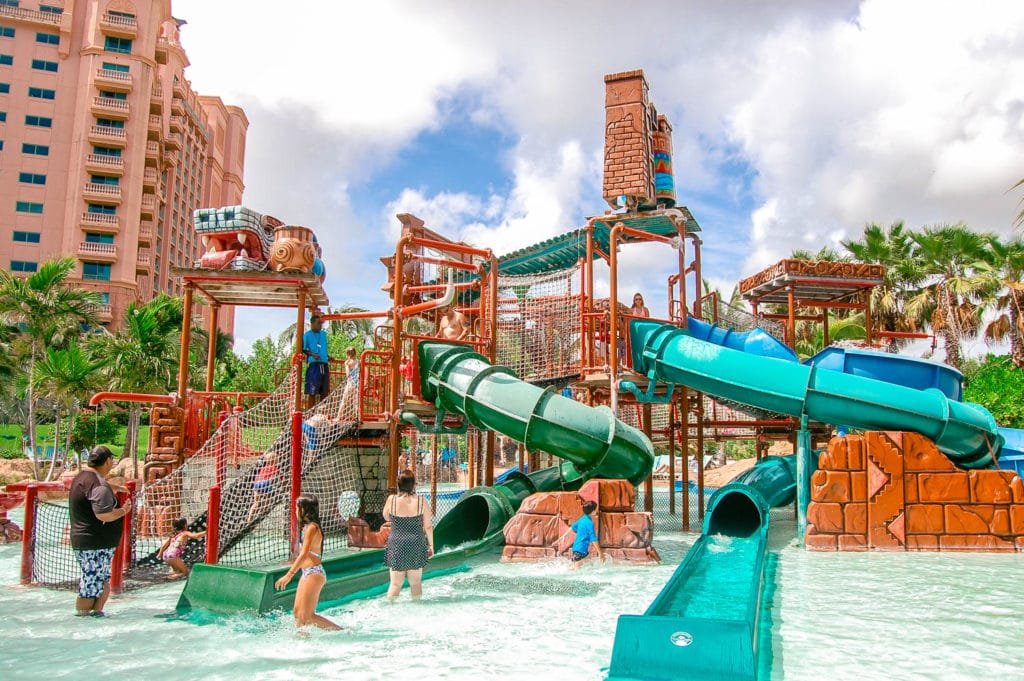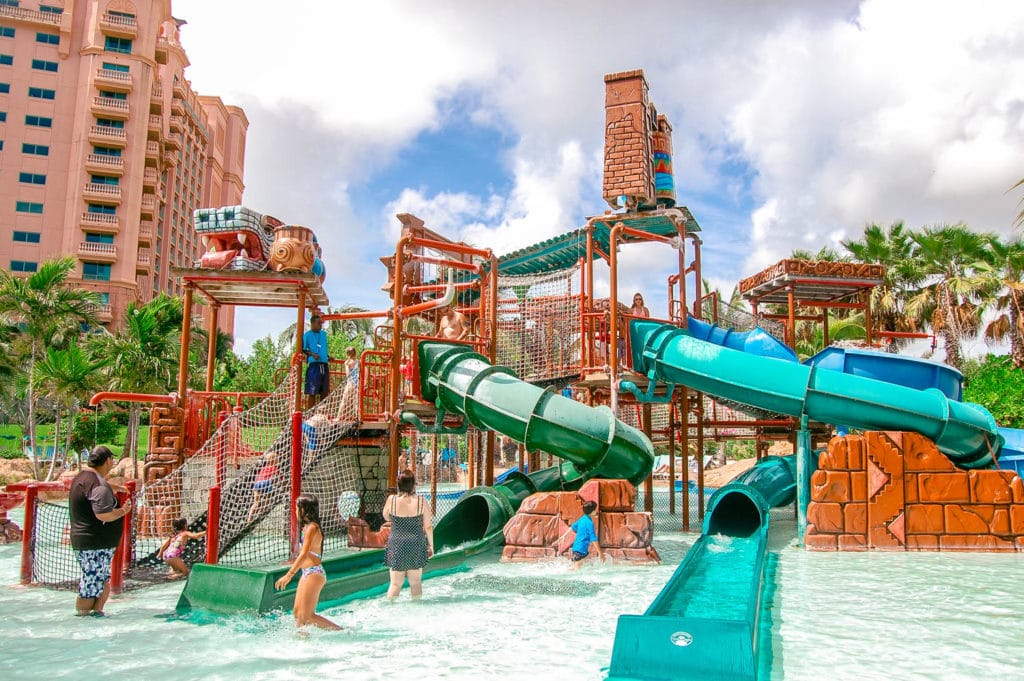 We spent a good couple of hours exploring the water attractions before we made our way to Atlantis' private beach.
It was darn near perfect.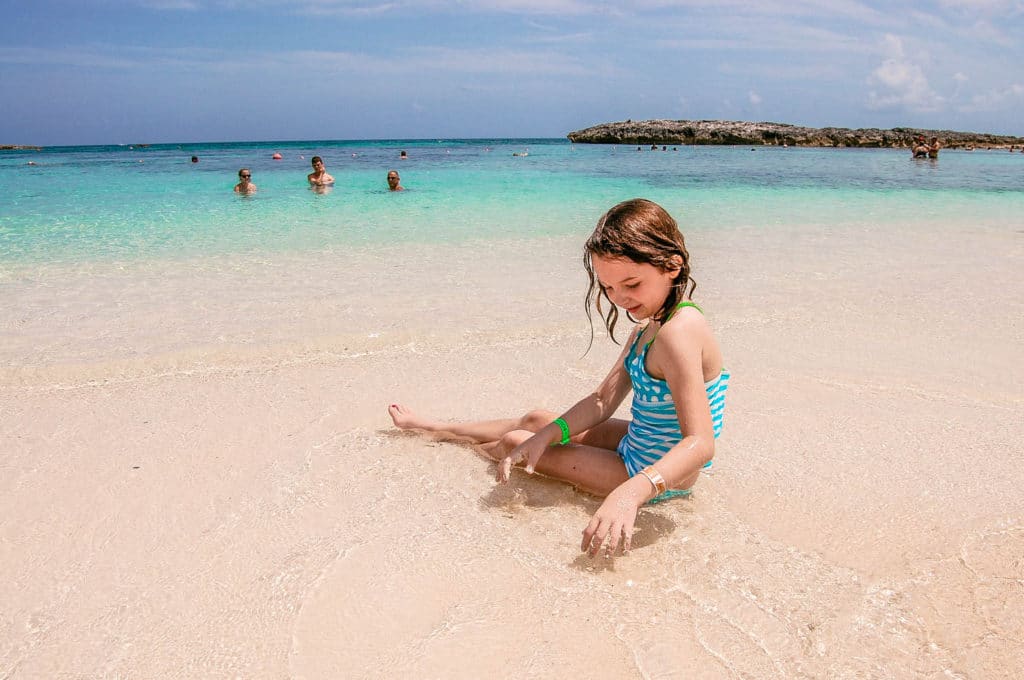 The water was crystal clear and calm.  I didn't want to leave.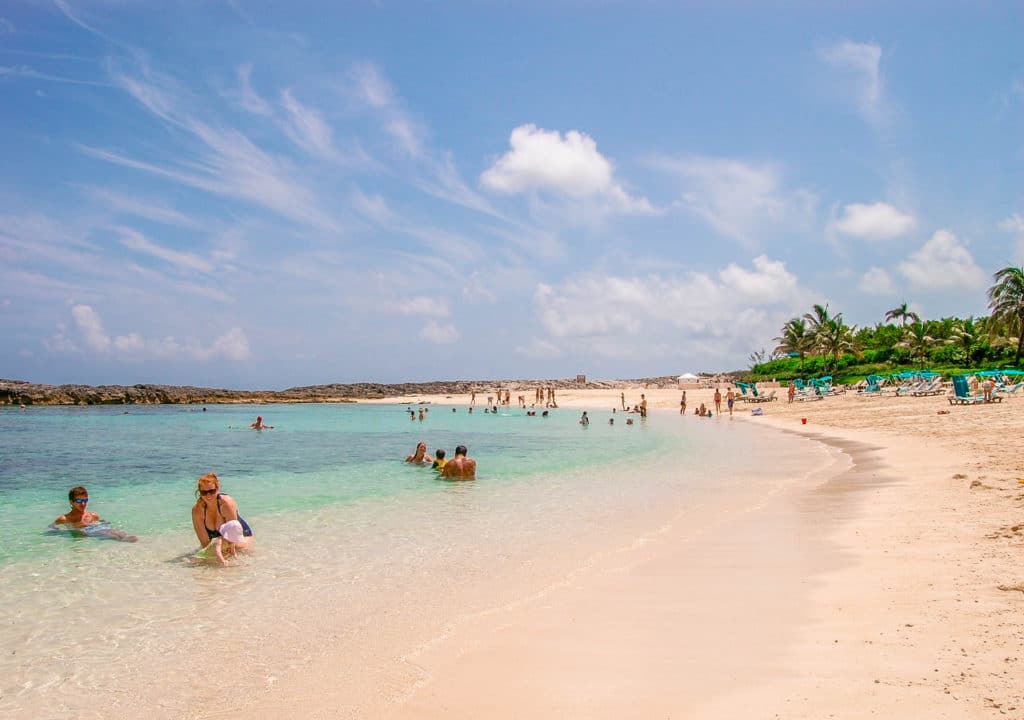 By the time we finished with the beach, our day was almost over, and we had to get back on the ship. As much as we tried, we couldn't do everything we wanted... not even a quarter of it.
Atlantis Aquaventure is a multi-day experience. To see and do it all, you need to stay on-site for three or four days. Believe me, once you experience Atlantis for a day, you will want to come back for a longer stay! Even with limited time, my family had a fun-filled day — hopefully next time we can check out the hotel, too 😉
** A few years after visiting Atlantis on a day pass, my daughter and I flew to Nassau for a mother-daughter weekend in the Caribbean. We stayed at Comfort Suites Paradise Island and had access to Atlantis Aquaventure for the duration of our trip— It was incredible! You can view our experience here.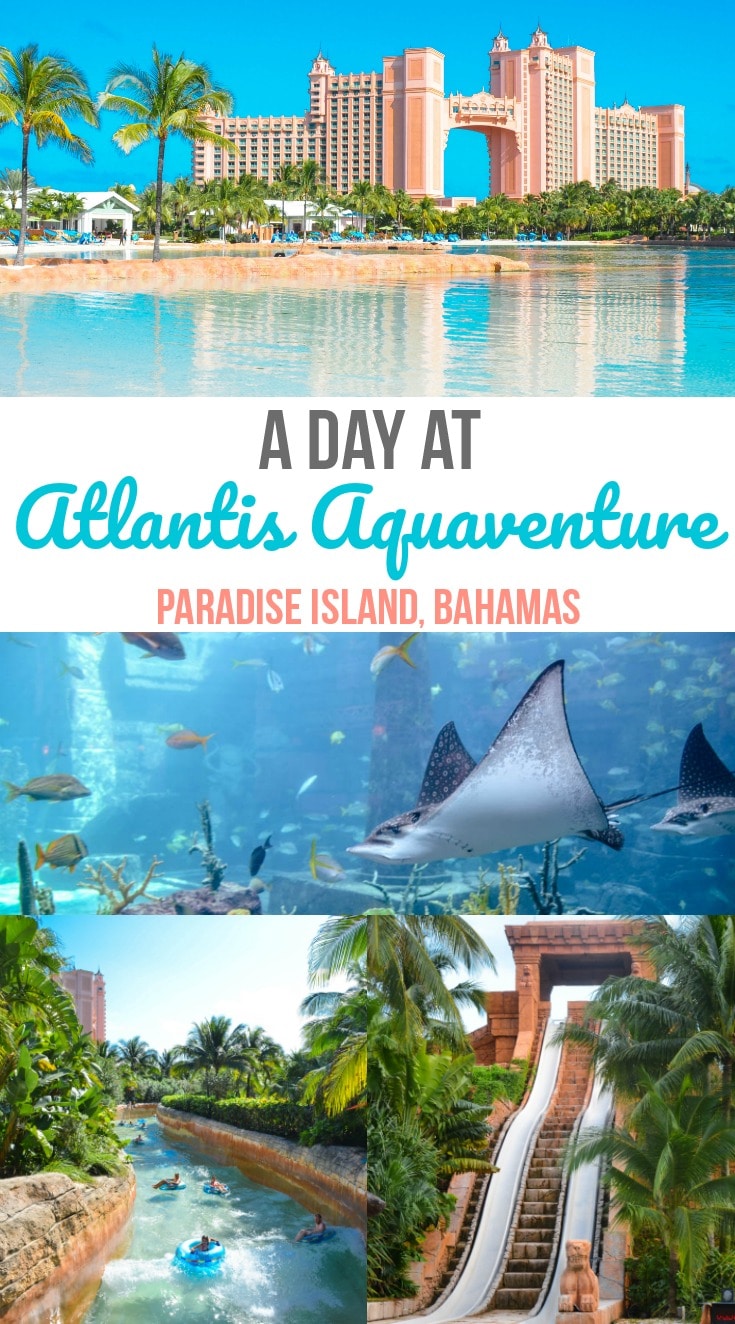 A note about Atlantis Day Passes: Passes may be purchased by day visitors, but availability is limited – and may be closed – during periods of high resort occupancy. Most cruise lines sell excursions to Atlantis, and this is your best bet if only spending the day in Nassau. Admission to Atlantis Aquaventure is complimentary to all guests staying at Atlantis Resort.
 Special thanks to Atlantis Resort for providing my family with complimentary Atlantis day passes. All opinions are my own.