Oh, St. Kitts— where do I even begin!?  You're just so beautiful with your mountainous terrain, lush rainforests and black sand beaches (among other hues). I don't know how it is that I just now discovered you— and now that I have, I totally want more!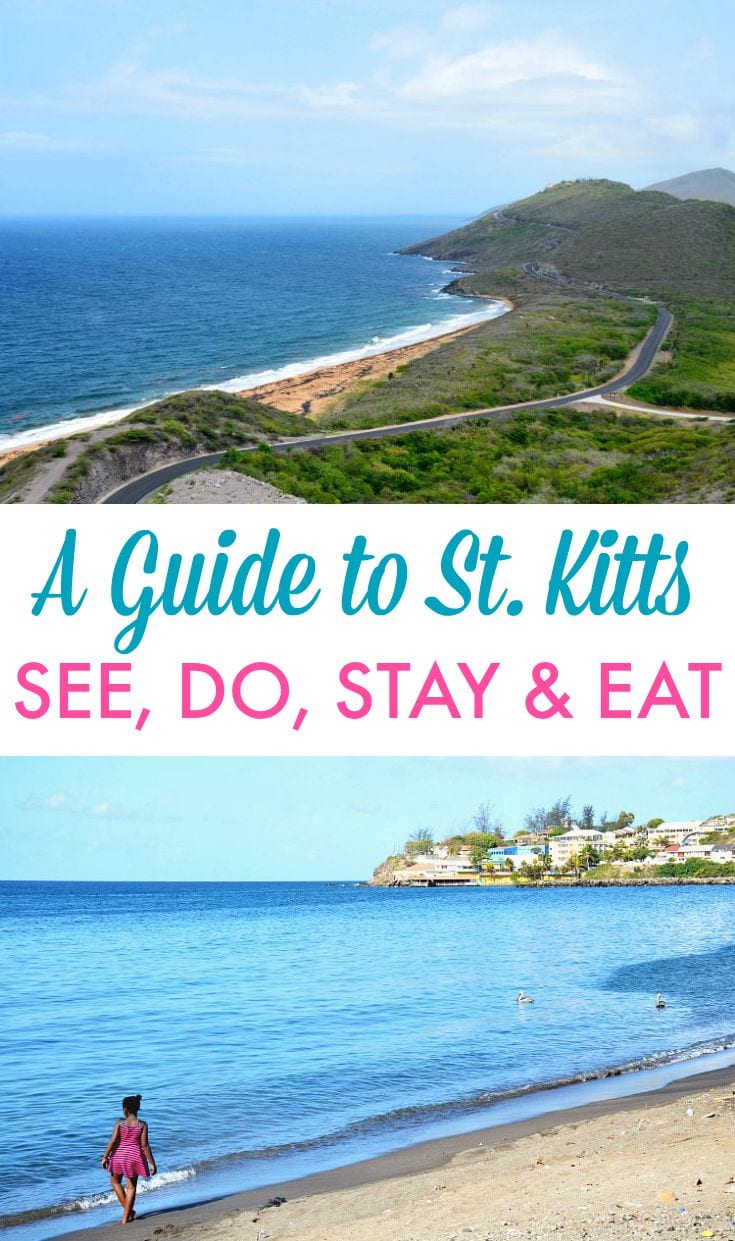 Located in West Indies, divided between the Atlantic and Caribbean Sea, St. Kitts has just about everything you could need or want in a tropical getaway.
I was invited, just last month, to discover the island and many of its natural treasures. I do have a little confession though, and I can't believe I'm admitting this, but I didn't spend a single day at the beach while there. I know, I know… the Caribbean is synonymous with beaches— and I'm sure St. Kitts has some great ones— but I was too busy taking in other activities that I only had time to put my toes in the sand.
Was I disappointed? Not at all! St. Kitts had so much to offer that I didn't even miss the beach (crazy, but true!).
So what can you see and do in St. Kitts? I'm glad you asked! Here are some of my recommendations on what/where to see, do, stay & eat in St. Kitts.
What to See
Brimstone Hill Fortress National Park
Brimstone Hill Fortress National Park is a UNESCO World Heritage Site, located at the 800-foot peak of Brimstone Hill. While the fortress itself is impressive, the real gem is the panoramic vista of St. Kitts and neighboring island Statia.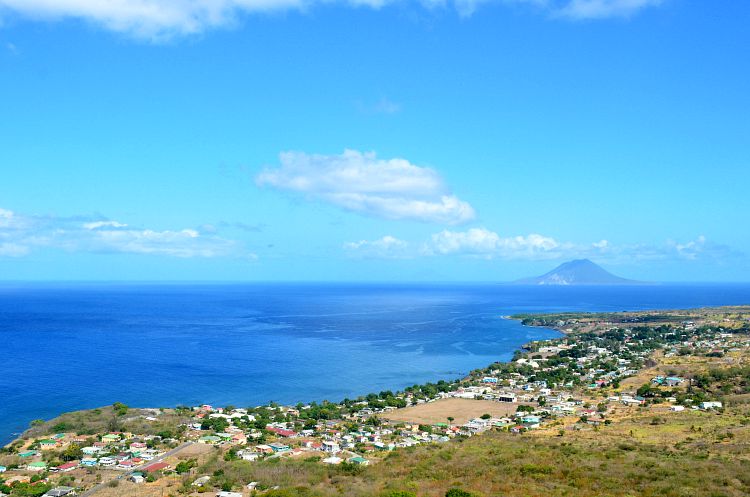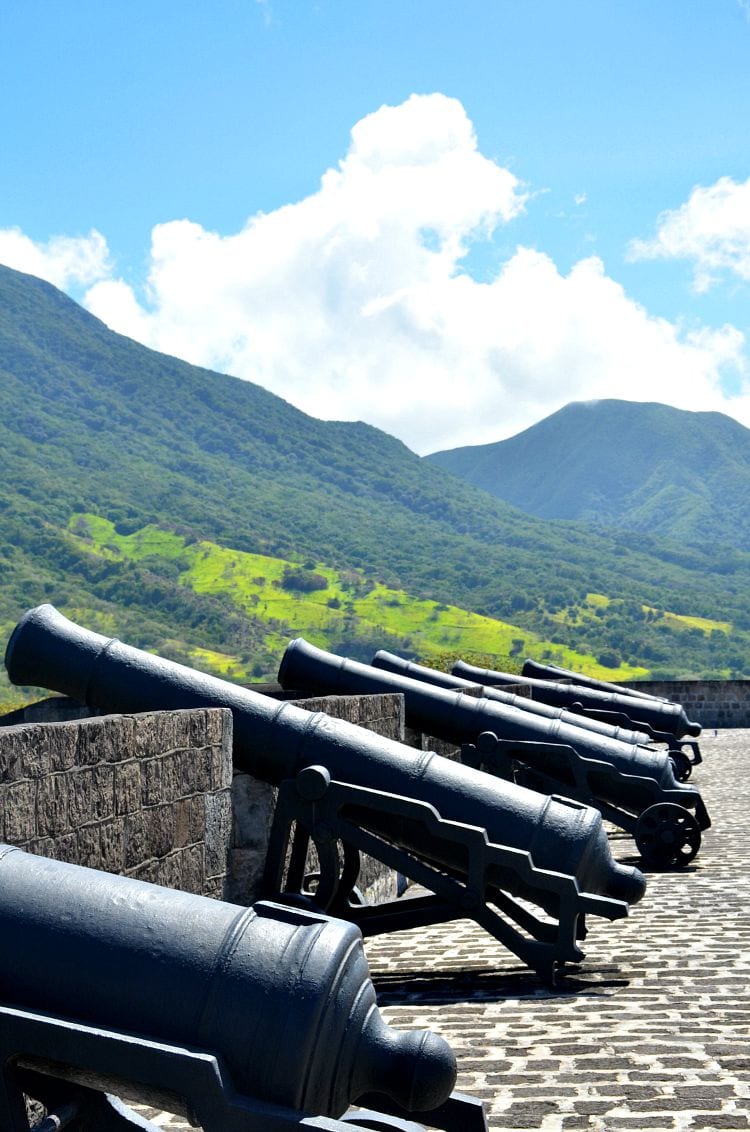 Fun fact: The construction of the Brimstone Hill Fortress began in 1690 and continued, off and on, for over 100 years until completed.
What to Do
St. Kitts Scenic Rail and Sail Tour
St. Kitts is divided into two sides: the west side of the island borders the Caribbean Sea, and the east side, the Atlantic. The best way to see both sides of the island is by taking the St. Kitts Scenic Rail and Sail Tour. The three-hour tour guides you on an adventure by rail, along the St. Kitts Scenic Railway, and then by sea, via a state-of-the-art Catamaran. My favorite part of this tour was the train ride, which rolls through small farms and villages. You really can see how lush the island is, and when the fog comes in, the views are breathtaking!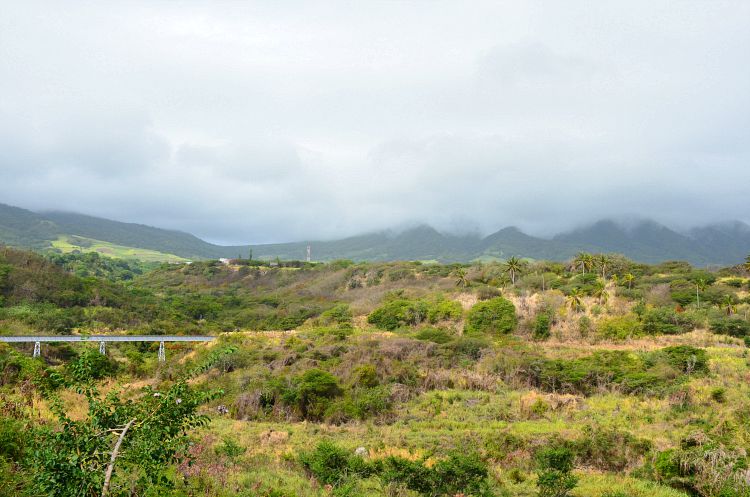 Fun fact: The railway was built between 1912 and 1926 to deliver sugar cane from the fields to the sugar mill in Basseterre.
Hike the Rainforest
There's nothing more peaceful then getting outside and being one with nature. You can experience the natural side of St. Kitts with a hike along the Wingfield forest trail. On this path through the rainforest an experienced guide will point out exotic plants (including spiny palm trees!) and animals—and if you're lucky, spot a couple of Vervent monkeys— while crossing rocky streams, even passing an old sugar refinery. It's just the perfect amount of adventure to get your blood pumping (but really, you can't beat the feeling of being immersed with nature!).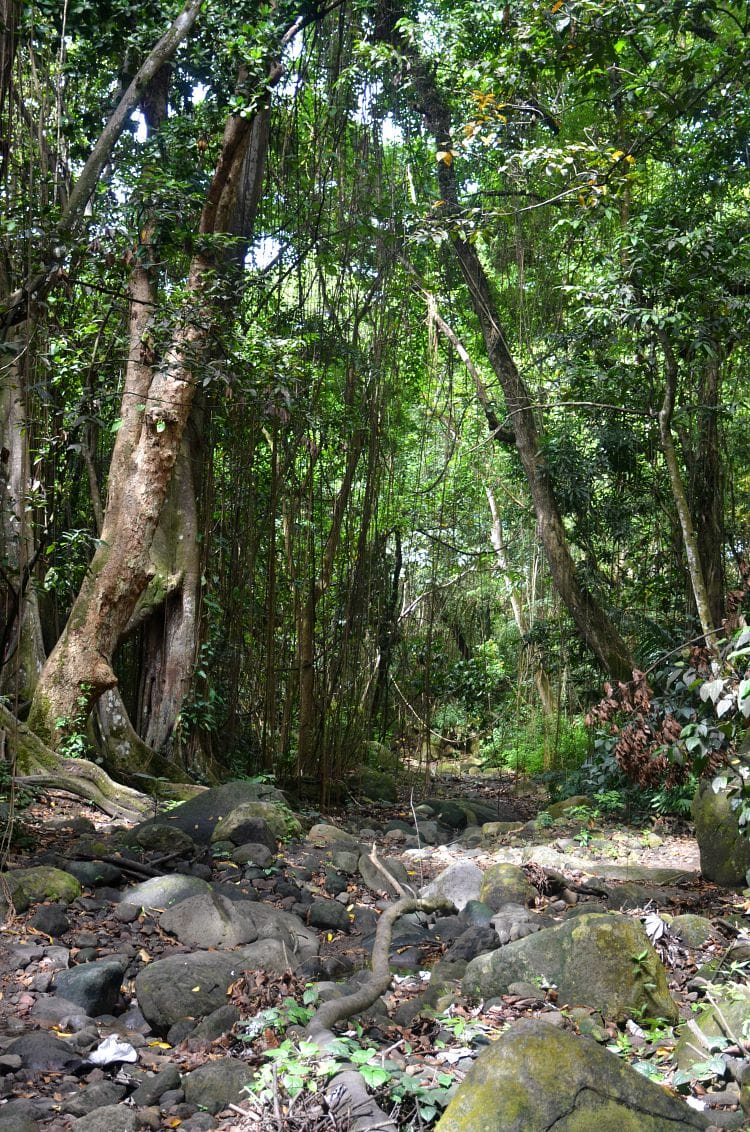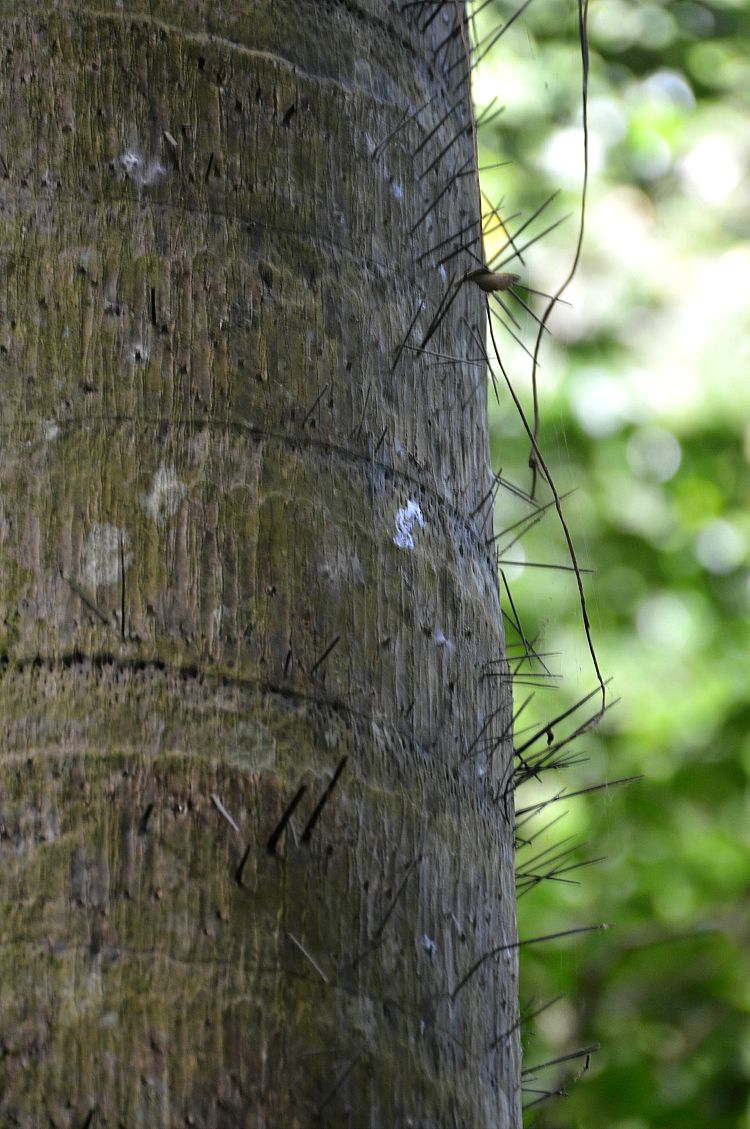 Where to Stay
St. Kitts Marriott Resort & The Royal Beach Casino
When you're looking for accommodations in St. Kitts, the St. Kitts Marriott Resort & The Royal Beach Casino really has it all. Located on the Atlantic side of the island, the resort has private beach access, a ginormous pool (with swim-up bar!), a heavenly spa, fitness center and quick access to the Royal St. Kitts Golf Club. The Royal Beach Casino, which is the largest in the Eastern Caribbean, is just off the lobby with gaming for beginners, pros and everyone in between.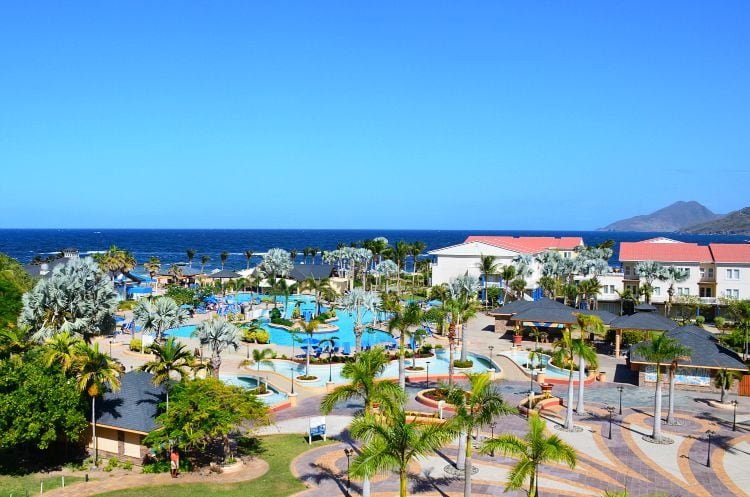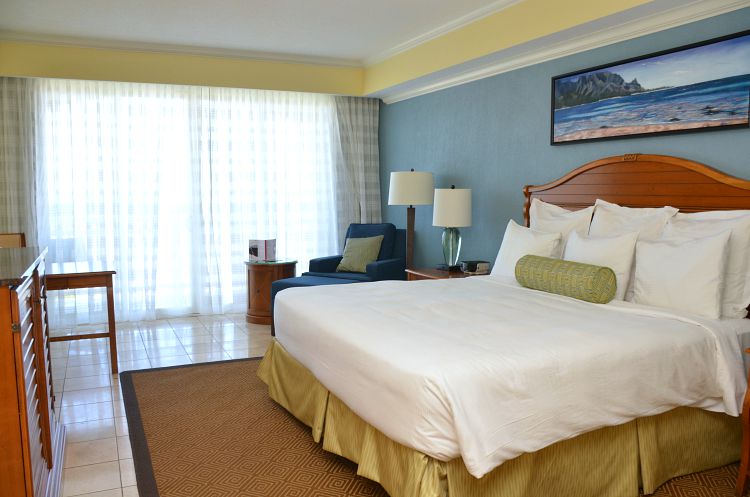 The St. Kitts Marriott Resort is perfect for families, couples or friends as it's a quick 15-minute drive to the Robert L. Bradshaw International Airport with many local attractions nearby. The hotel also features eight different dining options, from casual to fine dining.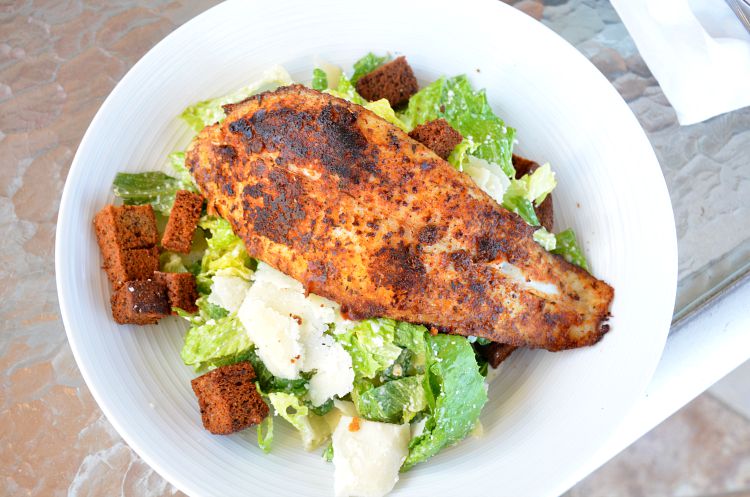 Hot Tip: You cannot go wrong with the blackened fish Cesar salad at Bohemia Beach Pool Bar & Grille—it was so good I had to twice!
Where to Eat
I can honestly say that I did not have a bad meal in St. Kitts. Literally, every bite of food that I put in my mouth was amazing. Granted, I am a seafood lover— and St. Kitts is full of fresh fish and shellfish! Two of my favorite meals came from small eateries that are frequented by locals.
El Fredo's - Don't expect a menu at El Fredo's in Basseterre— the specials change each day based on what's fresh. From stewed oxtail and saltfish to conch and lobster, you'll have the chance to dine on authentic local cuisine with all the accouterments, including plantains, Caribbean rice, provisions and dumplings. It's all delish! Open for lunch only.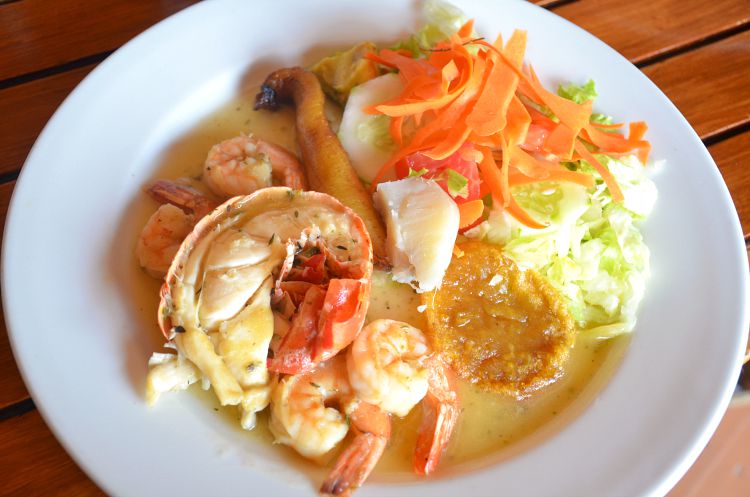 Sprat Net - This super casual waterfront restaurant (think outdoor picnic tables and foam plates!) is THE PLACE for grilled spiny lobster in St. Kitts. The portions are generous and the beer is cold ... seriously, what's not to love!?
What activities would you like to do in St. Kitts?
Special thanks to the St. Kitts Marriott for hosting my stay in St. Kitts.