My husband, Rick, and I recently celebrated our 9th anniversary at Sandals Ochi — an all-inclusive, adults-only resort in Ochos Rios, Jamaica. Believe it or not, this was our first getaway without our daughter since we were married (and she's now eleven-years-old!). Needless to say, it was a much needed long weekend away on one our favorite Caribbean islands.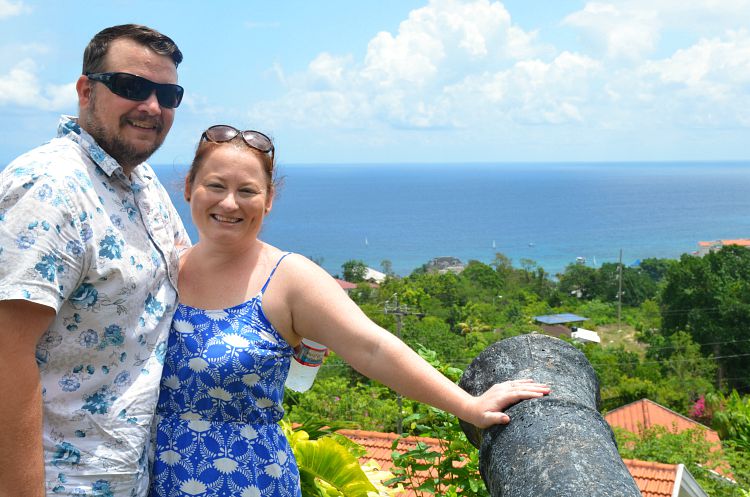 Sandals Ochi recently underwent a multi-million dollar renovation, transforming the former Sandals Grande Riviera Beach & Villa Golf Resort into a new tropical paradise.
What we experienced was a getaway like no other. This amazing resort features Eden-like beauty, fantastic amenities, and all-inclusive access to food, drinks and activities that lets you feel like a celebrity for the duration of your stay. Sandals has upped their game to an entirely different level with the trendy new Sandals Ochi Beach Resort.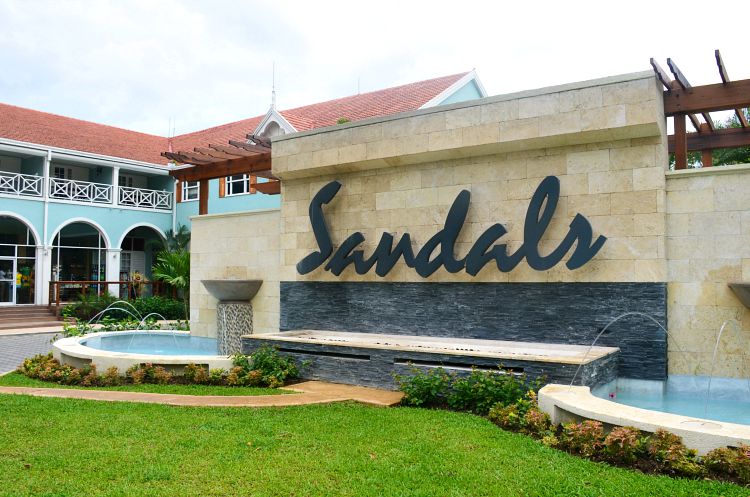 A Beach Resort Beyond Beautiful
Situated in the lush tropical landscape of Ocho Rios, Jamaica and overlooking the pristine Caribbean waters, Sandals Ochi Beach Resort is paradise from the moment you arrive onto the grounds. From the white sand beaches to the crystal clear, aqua waters and luxurious accommodations, Sandals Ochi has been overhauled from the ground up to embody luxury and comfort.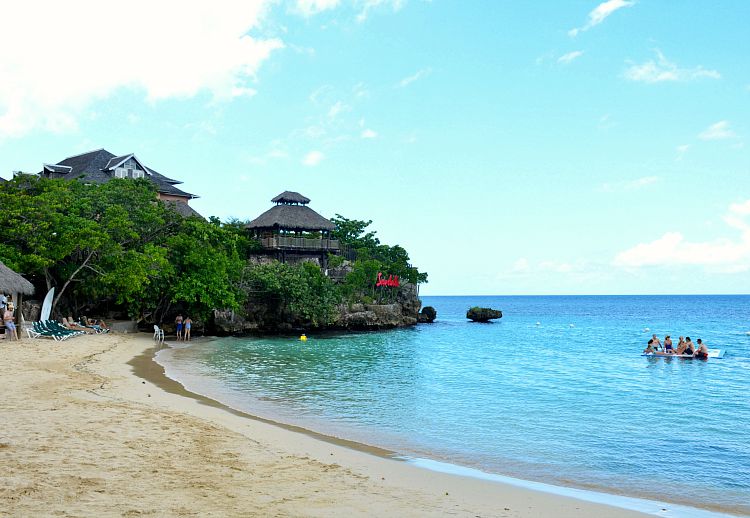 There are two sides to Sandals Ochi,  The Caribbean Riviera and the Great House. The Caribbean Riviera is closer to the beach and water activities, and the Great House is more private and secluded with its Butler Village accommodations (which is just as luxurious as it sounds!).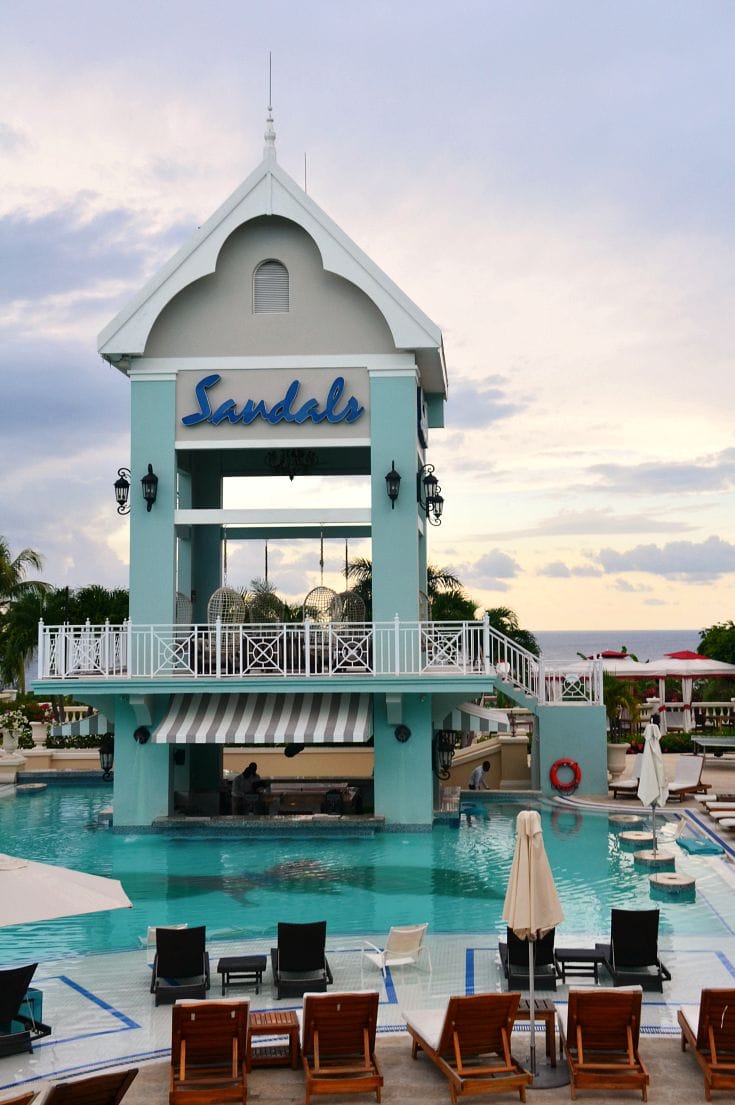 Gourmet Dining
Sandals Ochi boasts the most robust dining program in Jamaica, with 16 restaurants spanning every part of the culinary globe and 11 bars throughout the premises. Their Gourmet Discovery Dining program offers guests the chance to experience flavors from other cultures around the world, for a completely immersive dining experience.
Here are just a few of the amazing dining options you'll find at Sandals Ochi.
Tapas on the Riviera: An International tapas restaurant
Le Gourmand: High-end French cuisine
Sky: A seafood beachside restaurant
The Southern Table: Southern soul food
Ocean: South of France inspired beach bar
Jerk Shack: Authentic and casual Jamaican Jerk
The Rabbit Hole: A speakeasy bar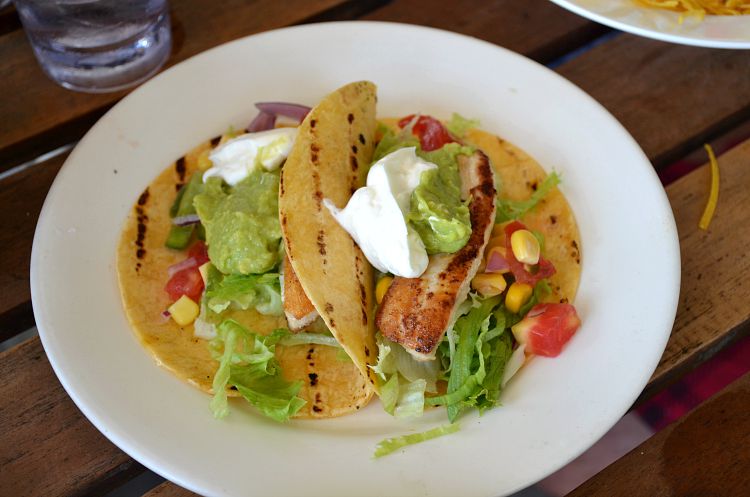 Rick and I sampled as many restaurants as we could during our short stay. Our favorites were Soy Sushi Bar (seriously delicious!), Kimonos, and The Jerk Shack, which served unlimited amounts of authentic jerk chicken— a Jamaican staple! I thought all the food and beverage offerings were really great and I was especially pleased that Sandals offered name brand alcohol throughout the property, including my favorite, Appleton Rum.
When it comes to the bars at Sandals Ochi, there's one that's a step above all the rest: The Rabbit Hole. This roaring '20s prohibition era speakeasy is the first of its kind in the Caribbean. To enter, you need to find out the secret password for the day— once inside there's live entertainment and a menu of classic cocktails.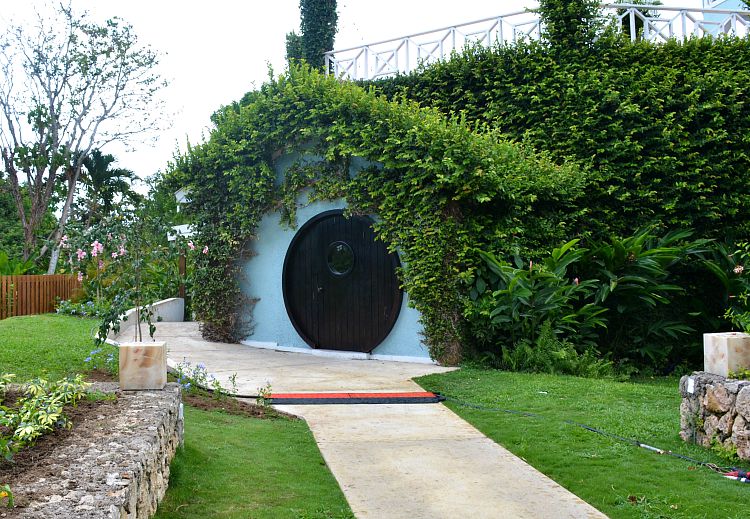 Accommodations
In addition to outstanding dining, guests can live in the lap of luxury at the Ochi. The newly renovated rooms and suites offer world class comfort for any style or budget.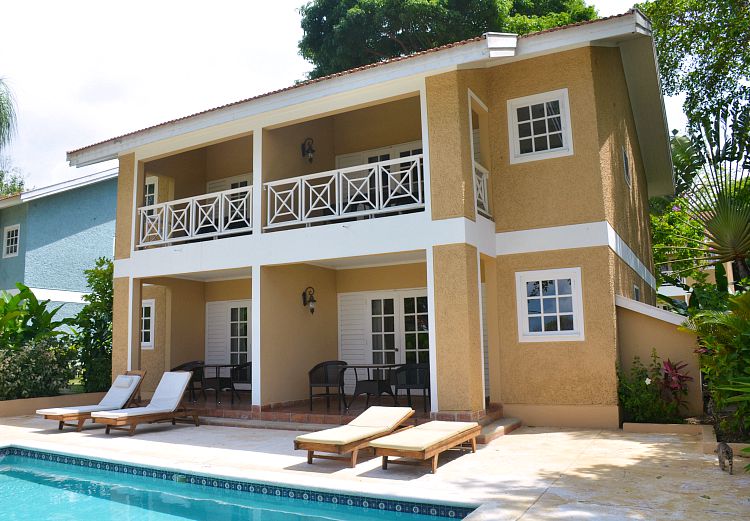 We stayed on the Great House side of the resort in a one-bedroom villa suite with a semi-private pool. We did not have a butler, although we were located in the All-Butler Village. Even without that amenity, we we still pleased our accommodations. Friends of ours did have access to a Bulter and were equally happy. If you truly want to be pampered, the butler option is the way to go! The villas all feature wonderful accent amenities such as plush terry robes, hand-embroidered Egyptian cotton duvets, plasma TVS, and a stocked bar.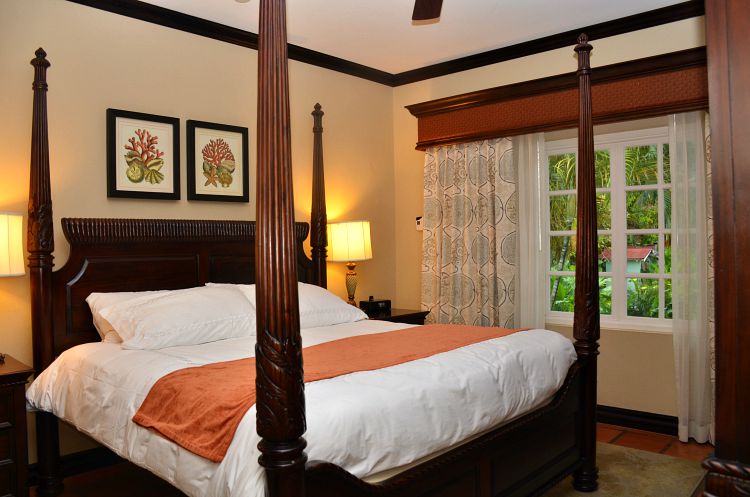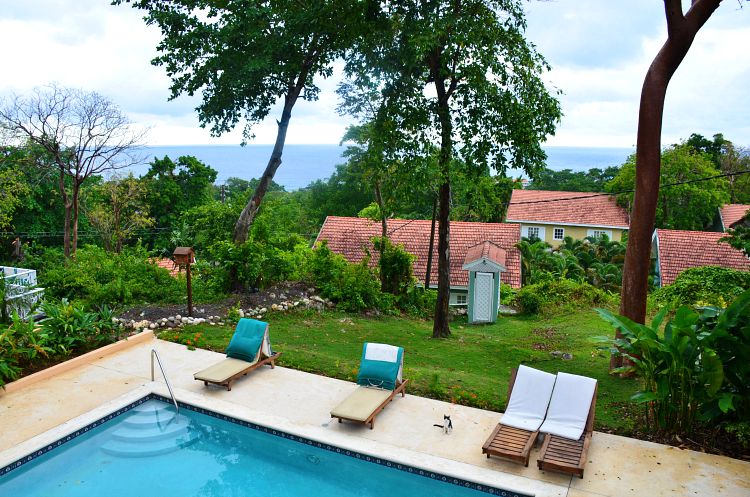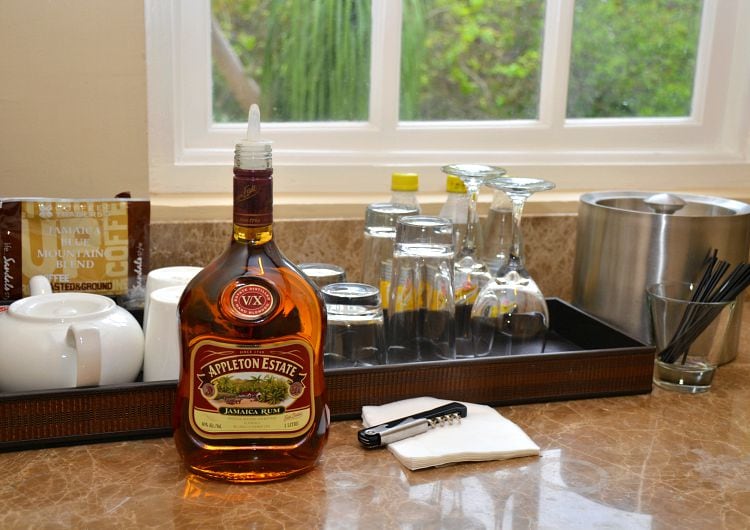 Entertainment
From poolside bars to live entertainment, there's no shortage of nightlife at Sandals Ochi Beach Resort. They've thought of everything. Some of their nightlife activities include live musical performances, the Popcorn & Palms Cinema, featuring never-ending popcorn and movie viewing under the stars, as well as Pool Parties like the Ultra Sizzle Pool Party, featuring a bonfire, DJs, and fireworks.
Activities
Whether you want to go diving, snorkeling or just relax on the sand, Sandals Ochi Beach Resort has the water lovers well positioned for outstanding Caribbean fun, with INCLUDED activities such as:
Sailing
Kayaking
Tennis
Beach volleyball
Scuba diving
Snorkeling
Golfing at Sandals Golf & Country Club, an 18 hole, par 71 course - the most renowned in Jamaica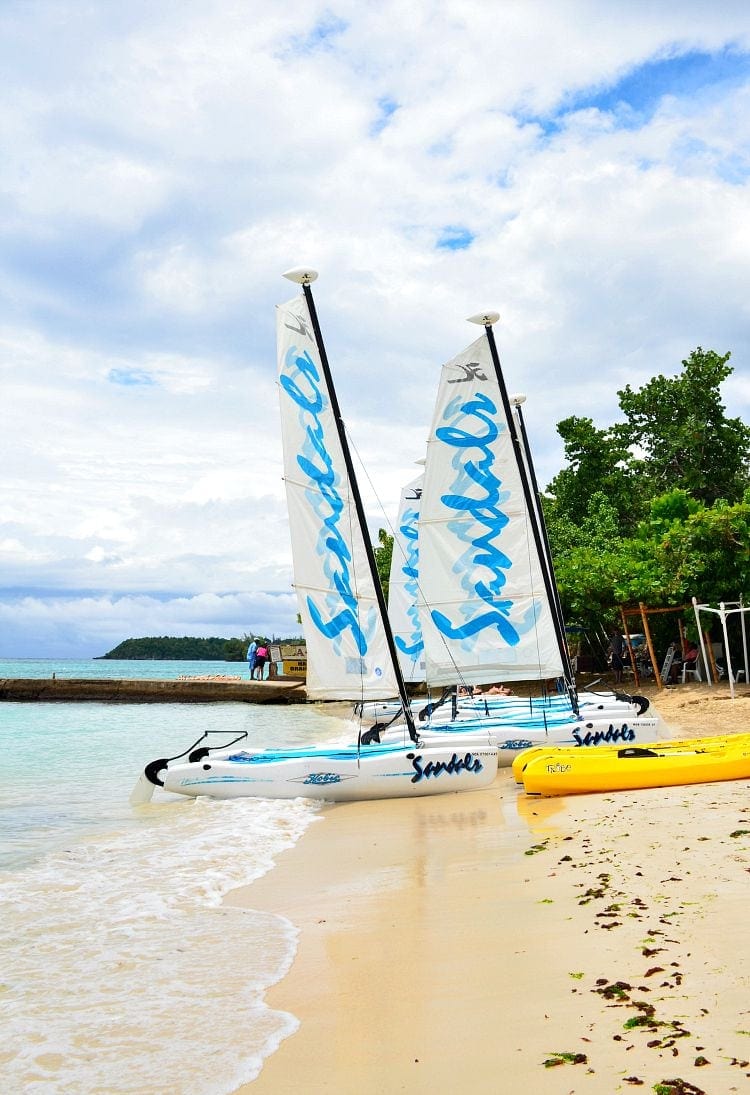 We took advantage of the complimentary glass-bottom boat and snorkeling tours and had an amazing time. I've snorkeled all over the Caribbean and the snorkeling trip at Sandals Ochi was definitely one of the best I've experienced. The fact that activities are included with the stay are a huge advantage. We aren't certified divers, but I was surprised that scuba diving was also included, up to 2 dives a day!
Fun in the Sun or the Shade at Sandals Ochi Beach Resort
Sandals has set the bar astronomically high with their Ochi Beach Resort. From full-time butler service to the best fine dining in the Caribbean to outdoor fun and nightlife, Sandals Ochi Beach Resort has it all - and then some! If you're looking for an all inclusive, adults only in Jamaica, Sandals Ochi is definitely a resort to consider.
Special thanks to Sandals Ochi for hosting our stay. All opinions are my own.