For as long as I can remember, I've wanted to visit Aruba. I was told that the island had some of the best beaches in the world, with the clearest blue water and the softest white sand (both are  true BTW!). So when it was confirmed that Aruba was on the itinerary for our Southern Caribbean cruise on the Carnival Freedom, I was beyond excited. My only request to my family was that we go on a snorkeling excursion. De Palm Island, Beach & Snorkel seemed to fit the bill with a day of sun, fun, food and snorkeling on the private De Palm Island, just 20 minutes from the port of Oranjestad.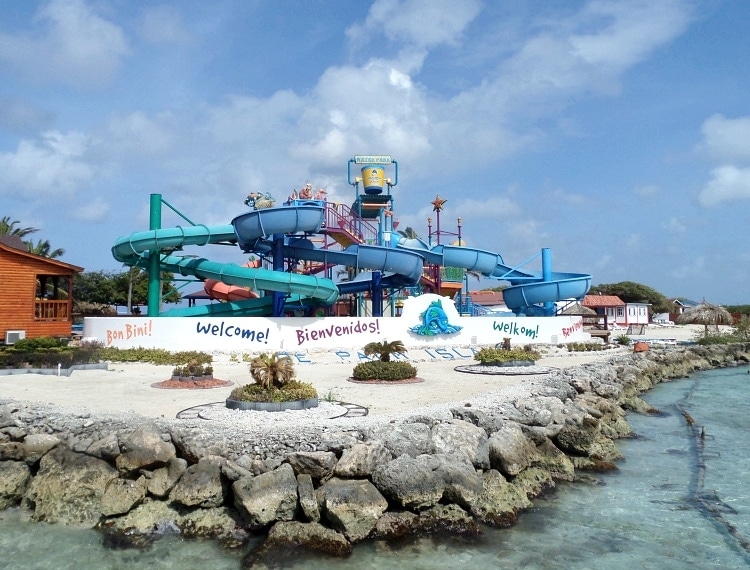 Our excursion was booked through Carnival, so as soon as we disembarked the ship we were taken by bus to a ferry dock, directly across from the island. The bus ride was about 15 minutes and the ferry was about 5 minutes… not too bad considering it was a hot day (I assume every day is a hot day in Aruba!) and all we wanted to do was get in the cool, crystal clear water.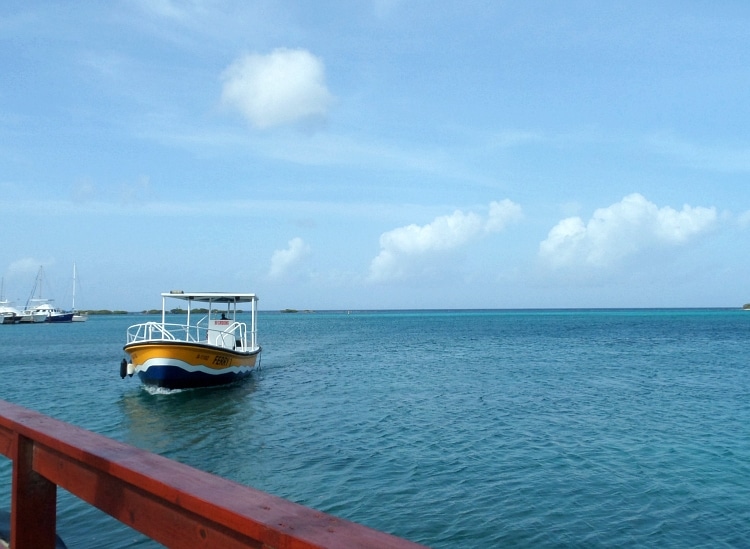 Once on the De Palm Island we were given wristbands and a brief tour of the facility. It was hard not to notice the kids' waterpark, with slides and water cannons, which my daughter insisted on exploring. The island also features a beach area with complimentary chairs and umbrellas, volleyball courts, banana boat rides and more.
Food and beverages, including an open bar, are also included with the price of the excursion. One of the things they stressed right away was that if adults wanted to snorkel, they needed to do it before drinking any alcohol. I thought this was a great policy and it was strictly enforced with the use of two wristbands for those 21 and over.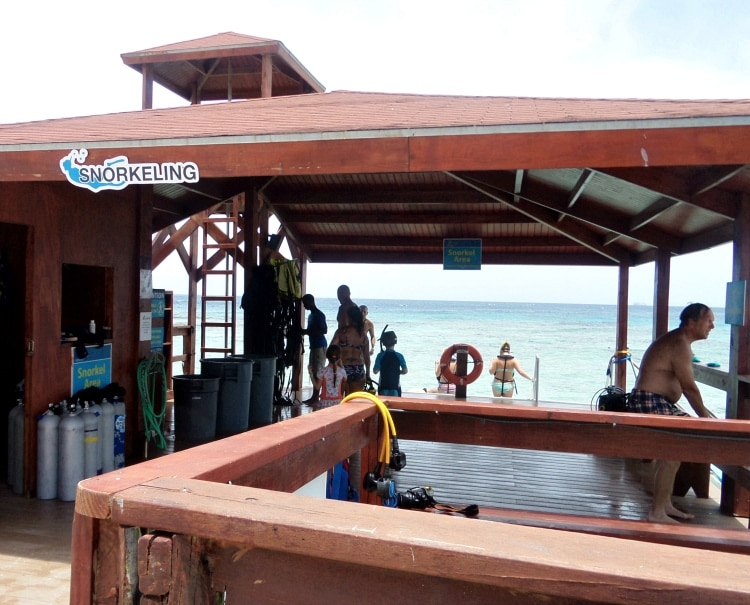 I had snorkeling on my mind from the start of the day so that's right where I headed first. My daughter decided to join me while my husband stayed on the beach. All the snorkeling equipment was included, and the staff on De Palm Island were friendly and efficient. Before I knew it we were swimming with some of the largest, most beautiful fish I have ever seen! The water was crystal clear and amazing— it was the exact experience that I was hoping for!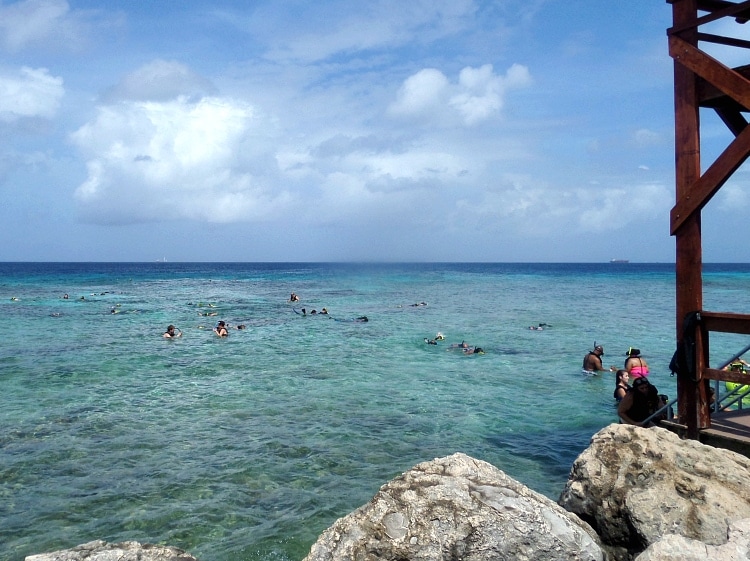 We spent the majority of the afternoon in the water because it was so beautiful. I somehow managed to get a half-hour of work in while my husband and daughter checked out the waterpark (yay for free wi-fi!), and we also enjoyed some time in the shallow beach lagoon before having lunch. The food was average, but after a couple hours of swimming we needed to refuel and loaded up on burgers and fries. I didn't drink any alcohol, but pre-mixed frozen drinks were available along with beer.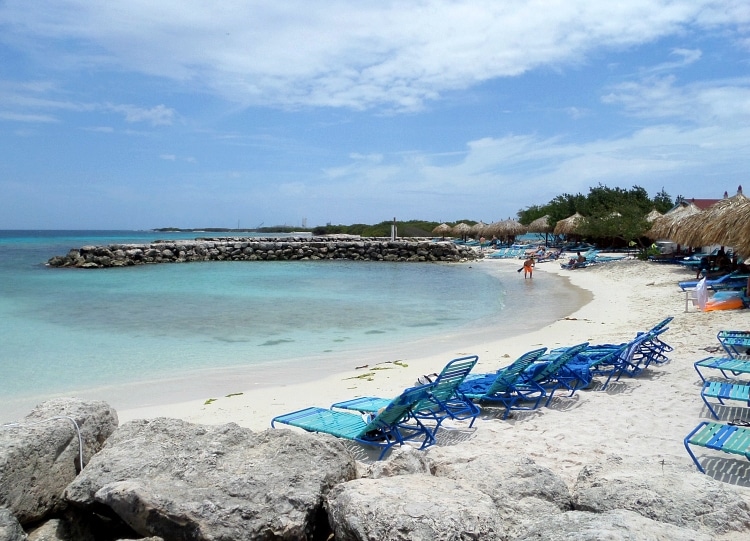 My family thoroughly enjoyed our all-inclusive day on De Palm Island in Aruba. I wouldn't hesitate to book this excursion again just for the snorkeling alone. Since the island is private, the amount of people on the excursion is limited, making it an enjoyable experience for everyone.
Thinking about going on a cruise vacation with your family? Check out my cruise section for more photos, tips and reviews.
Special thanks to Carnival Cruise Lines for inviting my family on the Carnival Freedom. All opinions are my own.