The number one question I have been asked since returning from Bermuda is if the sand is really pink.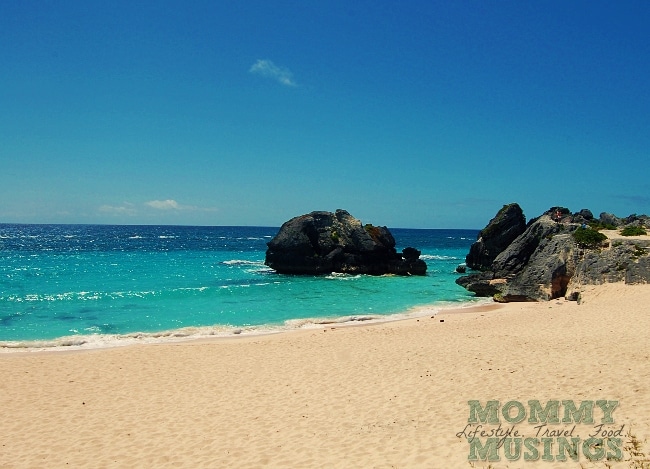 I, too, was super curious about Bermuda's famous pink sand beaches, especially since I featured Horseshoe Bay in an article on the world's most colorful beaches awhile back.
Now that I'm home, I can 100% confirm that the sand in Bermuda does in fact have a pinkish hue. It's not ultra pink— you may even be a bit underwhelmed when you see the sand in the person for the first time— but when you compare it to sand from other shorelines, the blush color really pops.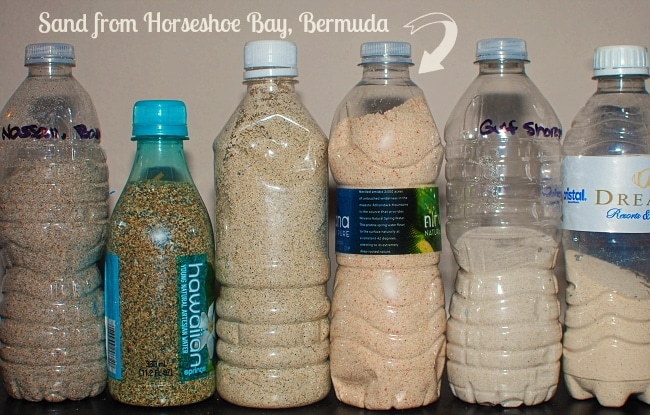 So what make the sand in Bermuda pink? It all has to do with the extensive coral reef system that surrounds Bermuda. Tiny red-shelled organisms called Foraminifera, forams for short, thrive among the reefs. When the forams die off, their thin skeletons get mixed with small particles of coral and other debris, which eventually wash up to the shoreline.
While Bermuda's sand is lovely to look at, the real showstopper is the crystal blue water that surrounds the island. The contrast of the surf and sand is truly stunning! I've been to many of the Caribbean islands and I can't recall a single one with water as clean and clear as Bermuda.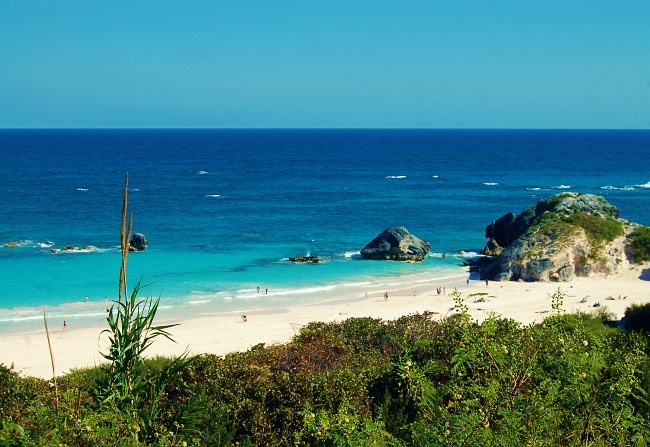 If you're ever on the island, make sure to fill an empty water bottle with sand— taking larger quantities is illegal. The pink sand makes a great souvenir, especially when it's displayed in a pretty glass bottle upon returning home.
HOT TIP: The best beaches in Bermuda for finding pink sand are Warwick Long Bay and Horseshoe Bay.
Special thanks to the Bermuda Department of Tourism for hosting my visit. All opinions are my own.