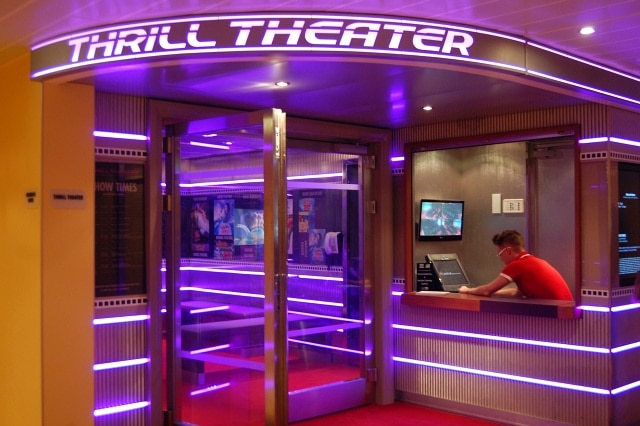 One of the coolest new additions on the Carnival Breeze is the Thrill Theater, which offers a multi-dimensional experience, adding visual 3D effects with motion and sensory elements to short action films.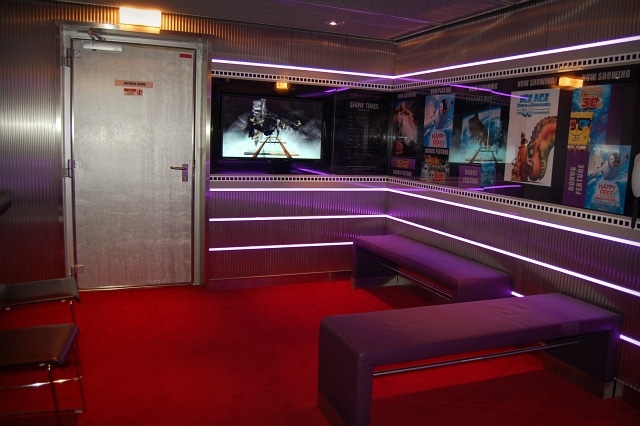 The Thrill Theater is less of a movie theater (there are no full length features) and more of an attraction -- currently with eight different shorts, which are combined into shows lasting between 10-20 minutes each. The theater seats 24, and shows run every 30 minutes.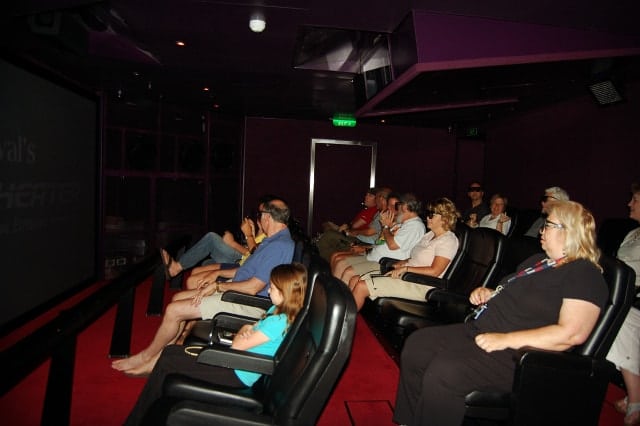 My daughter and I viewed Sponge Bob and Mumble's Wild Ride in the Thrill Theater and we both enjoyed the experience tremendously. The 3D features along the movement of the seats makes you feel immersed with the action on-screen. The "5D" surprises were great – splashes of water, chilly breezes and bubbles floating around the room just added to the fun.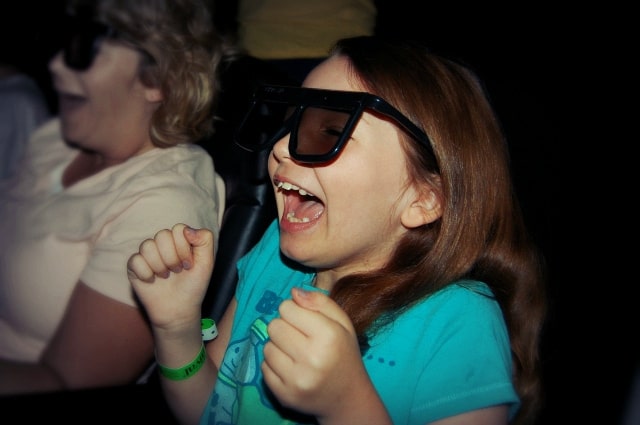 We both left the theater wanting more … thankfully, there are six more experiences and an unlimited admission pass to see the shows again and again throughout the cruise. Kids and tweens with especially love the current offerings are they feature well-known characters -- though I admit, I always get a kick out of Plankton on Sponge Bob, and he most definitely makes an appearance in the show.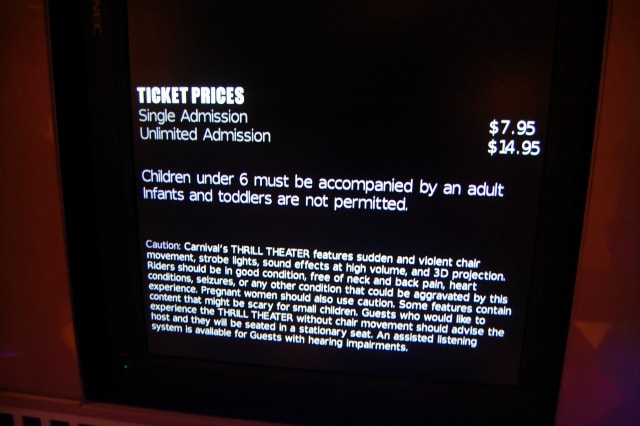 Current Thrill Theater Experiences:
Happy Feet
Sponge Bob
Ice Age
Speed Racer
Planet Earth – Shallow Seas
Mumble's Wild Ride
Bamboo Express
Extreme Log Ride
Thrill Theater Prices:
Single Admission - $7.95
Unlimited Admission - $14.95
For guests who don't want experience movement, a stationary chair is available – the entire show is monitored by a Carnival staff member to ensure safety.
--> Check out all my posts on the Carnival Breeze
I was invited as media on the Carnival Breeze. All opinions are my own.