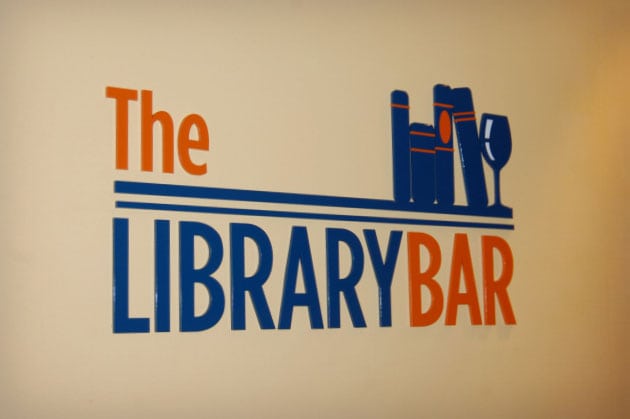 Prior to the Carnival Breeze, I'm not sure that I've ever stepped foot into the library on a cruise ship. Yes, most ships have libraries -- it's a quiet spot to read or play board games, but, in my opinion, they're rarely utilized.
The library on the Carnival Breeze is different. It has a bar ... The Library Bar ... with automatic wine dispensers!!
Personally, I think it's genius.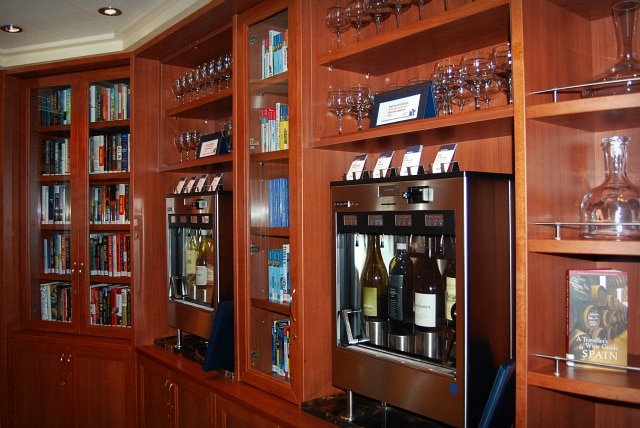 The Library Bar gives the boring old ship library personality. The addition of self-serve wine dispensers, featuring both reds and whites, makes the library more accessible -- it's easy to stop in, sample a few wines, and check out one of the many port guidebooks. It's also a great place to relax with a before- or after- dinner drink.
What I love about the wine dispensers is that you can try a new wine at a lower price point, before commiting to a whole glass. It's also fun to create your own wine flights. Wines are dispensed in two-, four-, and six-ounce pours, and range in price from $2.25 for a generous tasting of Vouvray, to $15 for a full glass of Barolo.
Using the machines is super easy: pick up a wine glass, insert your Sign & Sail card and select your wine/tasting size -- then, hold your glass under the spout, where it's precisely poured. Each bottle of wine is stored at the perfect temperature, guaranteeing freshness.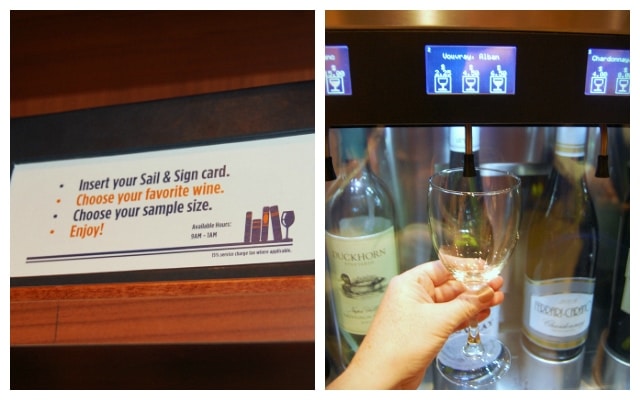 If you're a fan of the old ship library, don't worry -- the addition of the wine dispensers and the bar doesn't take away from the quiet, cozy feel of the room.
--> Check out all my posts on the Carnival Breeze.
I was invited as media on the Carnival Breeze. All opinions are my own.